I have waited two years to post these. Why? It just never seemed to be the right time and it just kept on being so until "steampunk" popped up as a prompt in Instagram. Of course. And somehow the timing seems even more right because Cowgirl Style posted recently. I think they're the only two western nail art designs the blog has unless you count cactus.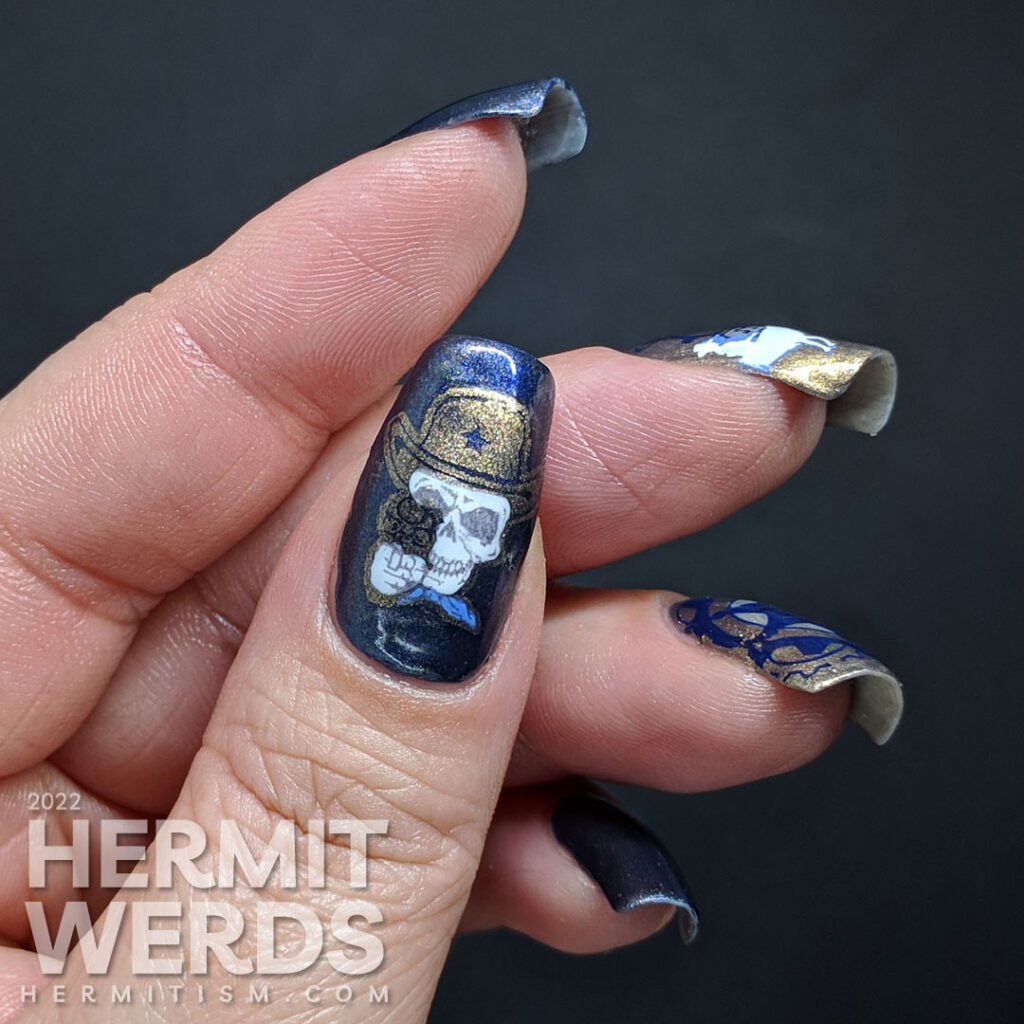 Nail art products used
Base Polishes:

Stamping Polishes:

Advanced Stamping Polishes:

Stamping Plates:
Items in italics are debuting on the blog for the first time.
I'm sad to say I wasn't terribly impressed with the magnetic effect of my base polish, but it's still a nice color. Not to mention it's been two years and I have better magnets (and technique with them) now. Perhaps I won't feel so indifferent next time I use it. Meanwhile everything I had planned out previously worked just the way I wanted it to. That's not something I say often since I frequently change nail designs as I work on them. I wonder what happened to my plans to paint lots of steampunk nail art when I started this blog? I don't think I've even managed to produce one a year. 😆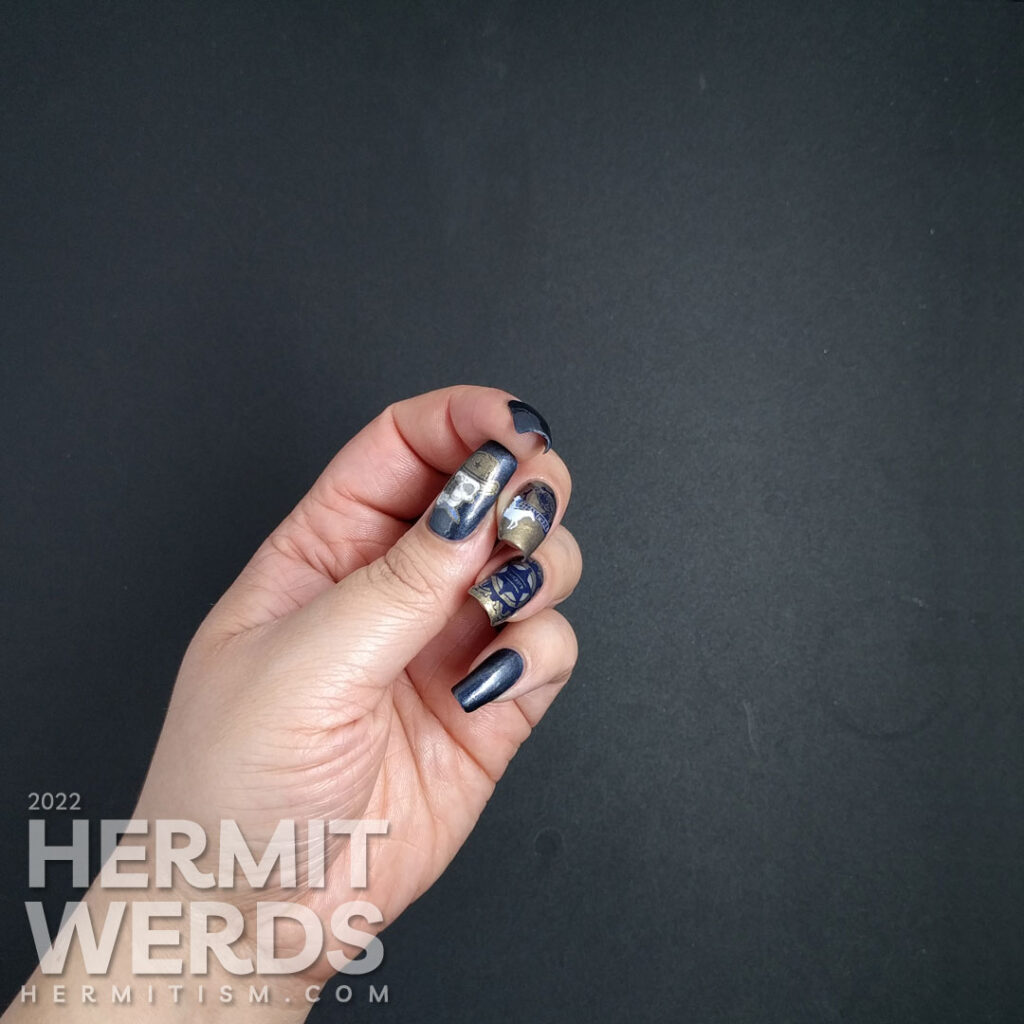 Until next time, friends! 🙋‍♀️