The past two days have sucked and I'm just glad they are over. I was able to finish this nail art in time to post on Instagram, but I couldn't write the blog post until now. Even the nail art itself was rushed. I had to re-apply the glossy top coat a few times because I kept jumping to the next step when it wasn't ready. That's…really bad considering how fast Seche Vite dries.
But I got my pink prompt nail art done, used a prugly green polish I love, and got to play around with cowhide animal print for my cowgirl nails so all was not full of suckage. Just…mostly full of it. 😂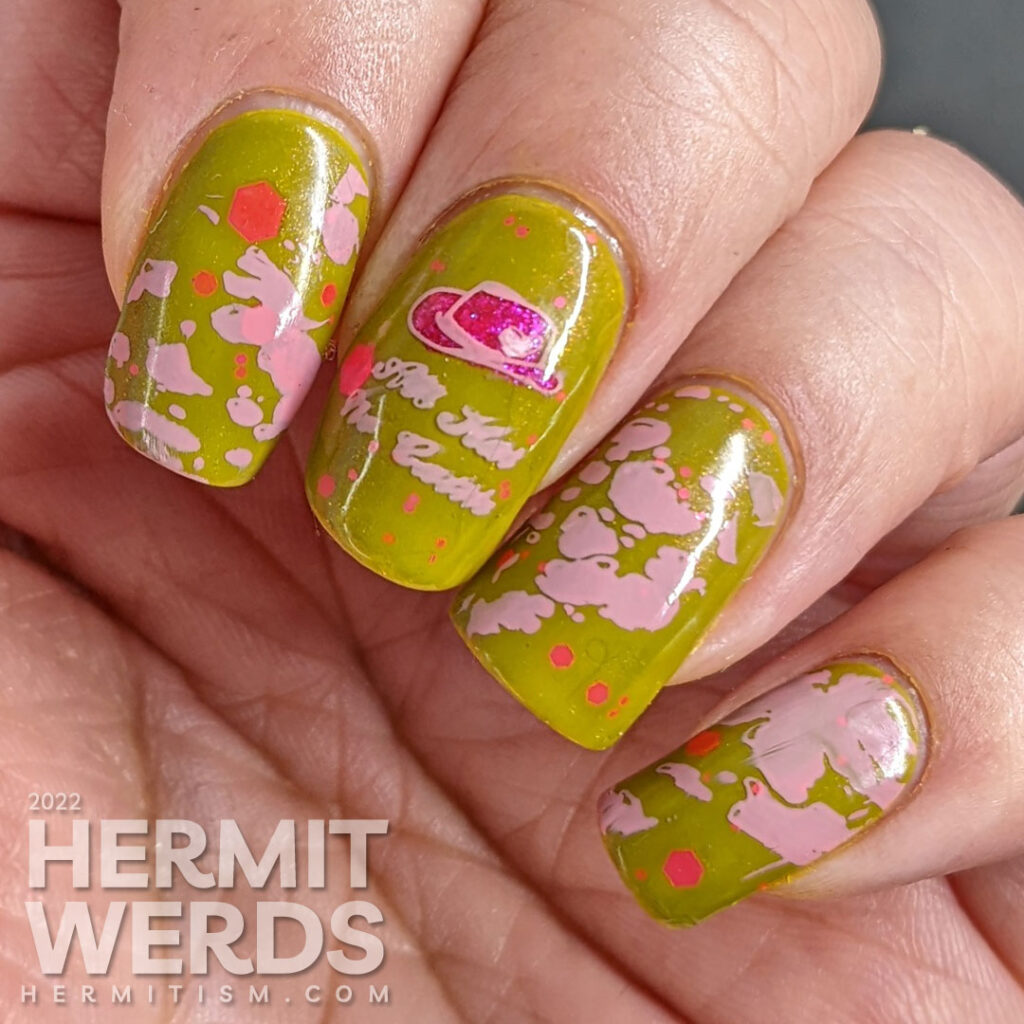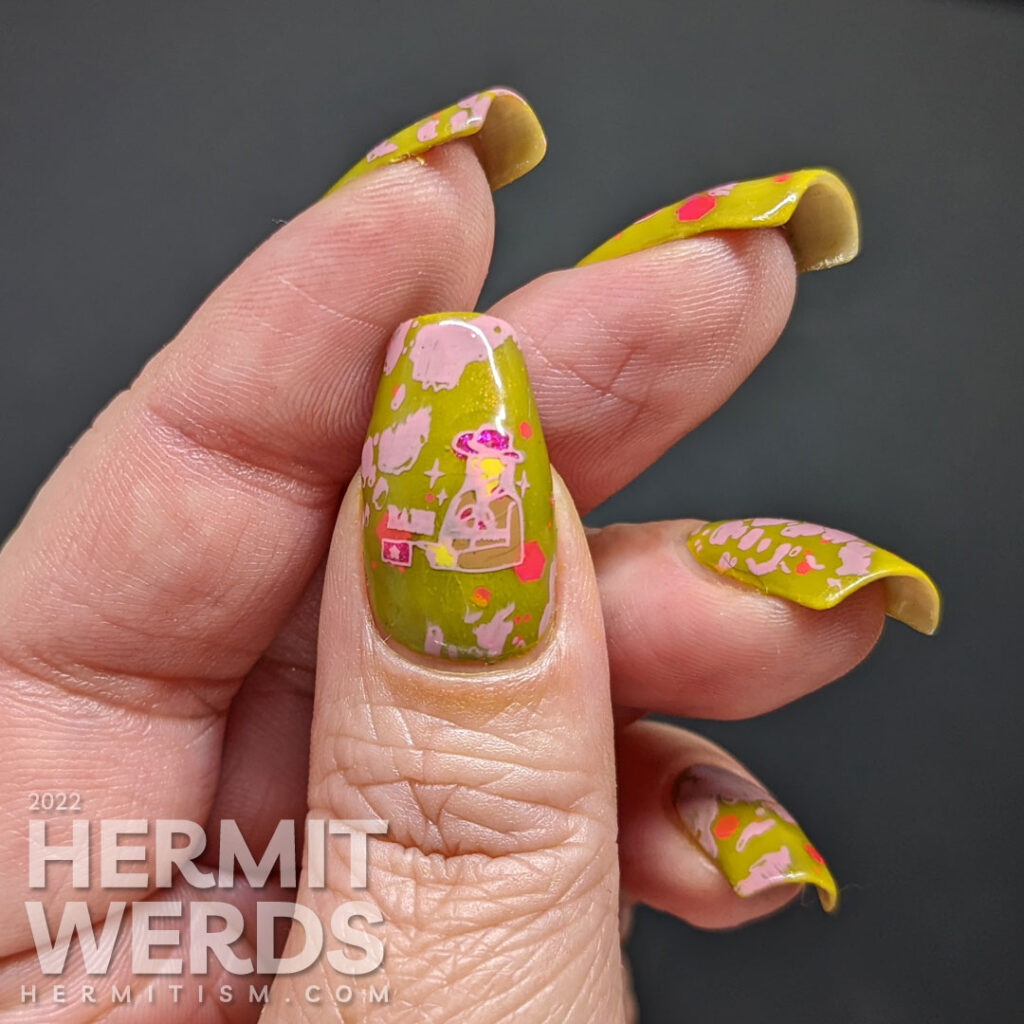 Nail art products used
Base Polishes:

Familiar Polish's "Cauldron Bubble" and Maniology's "Pistachio"

Stamping Polish:

Born Pretty's "Cherry Blossoms"

Advanced Stamping Polishes:

Stamping Plate:

Maniology "M246"
Items in italics are debuting on the blog for the first time.
I still feel a little guilty for buying Familiar Polish's "Cauldron Bubble" because I have a slightly less prugly green jelly I could use instead. But! So pretty. And the formula is a very translucent jelly (probably to keep the hot pink glitters hot pink), which is why I used an undie to ensure I wouldn't be fighting for opacity. I would love to go back with this polish sometime and try a pond mani.
It was perfect for today in a way the other polishes weren't because I had a pink prompt and it had pink glitters. Originally I'd meant to use a pink base, but my plan to stamp with white imploded when the lettering on my stamping plate did not want to pick up well and I had to give up after several tries with different stampers and polishes and go with my best pickup. Which was pink.
I didn't have the time or mental bandwidth to figure all the new layers of pink out. So green it was and I just tried to avoid covering too many of the glitters with the cowhide print stamping. The text reads "All hats no cattle" if you're struggling to read it. *sigh*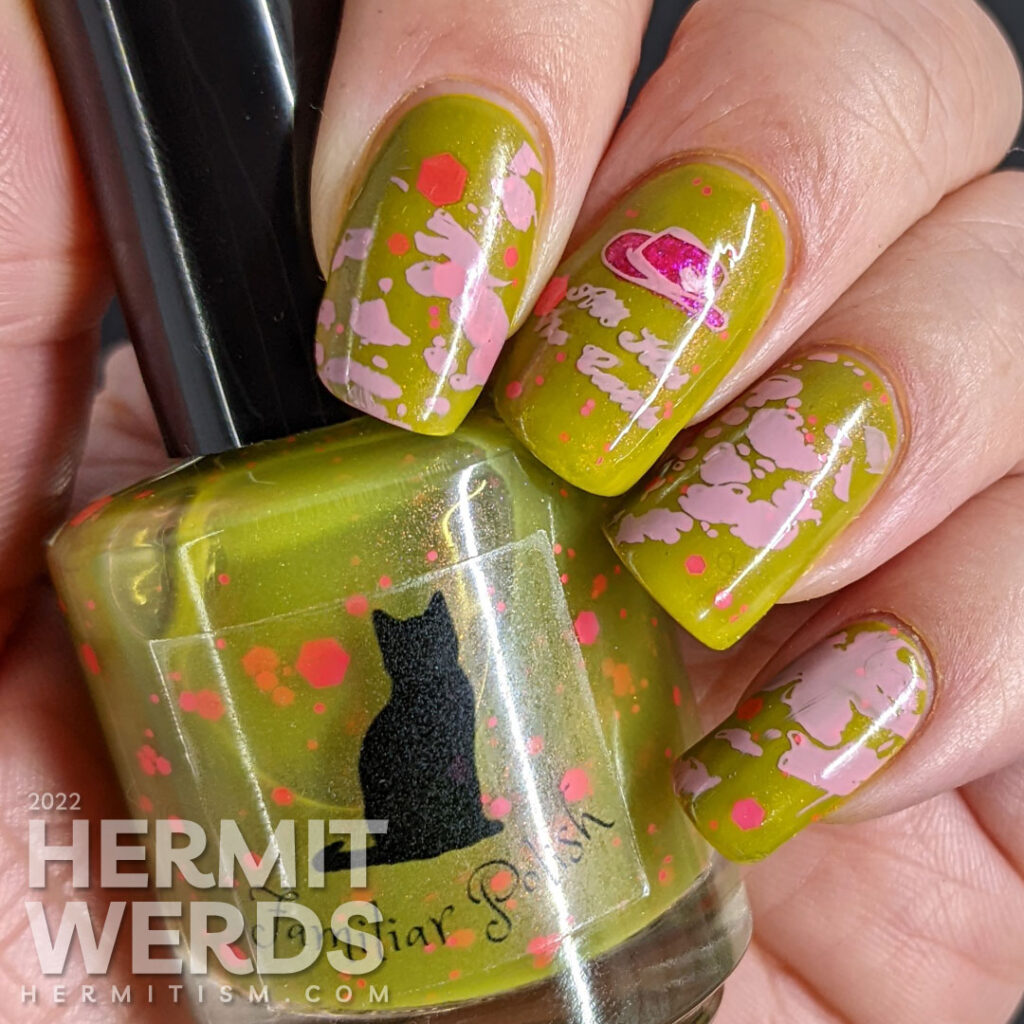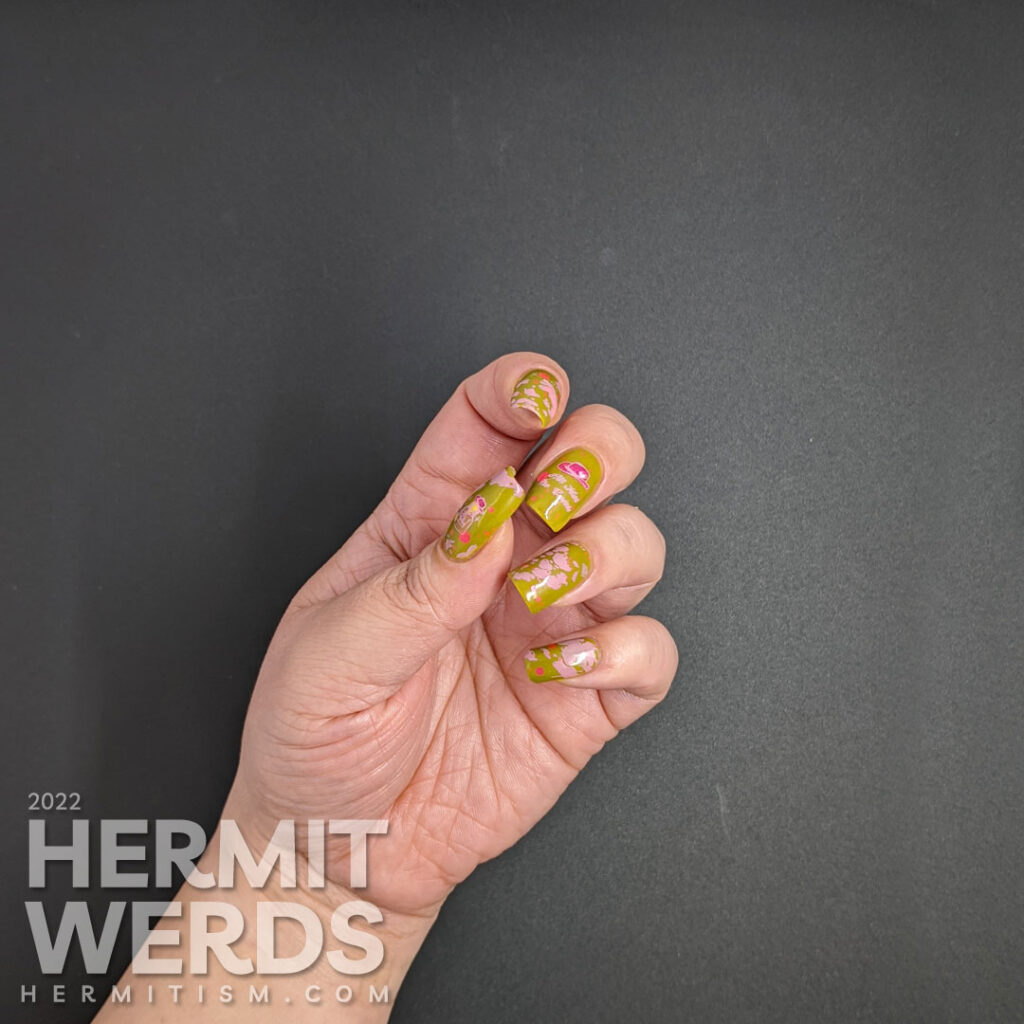 And one extra image with this hat that I used to put on My Little Ponies when I was a kid. I'm amazed the string on it hasn't frayed more. 😁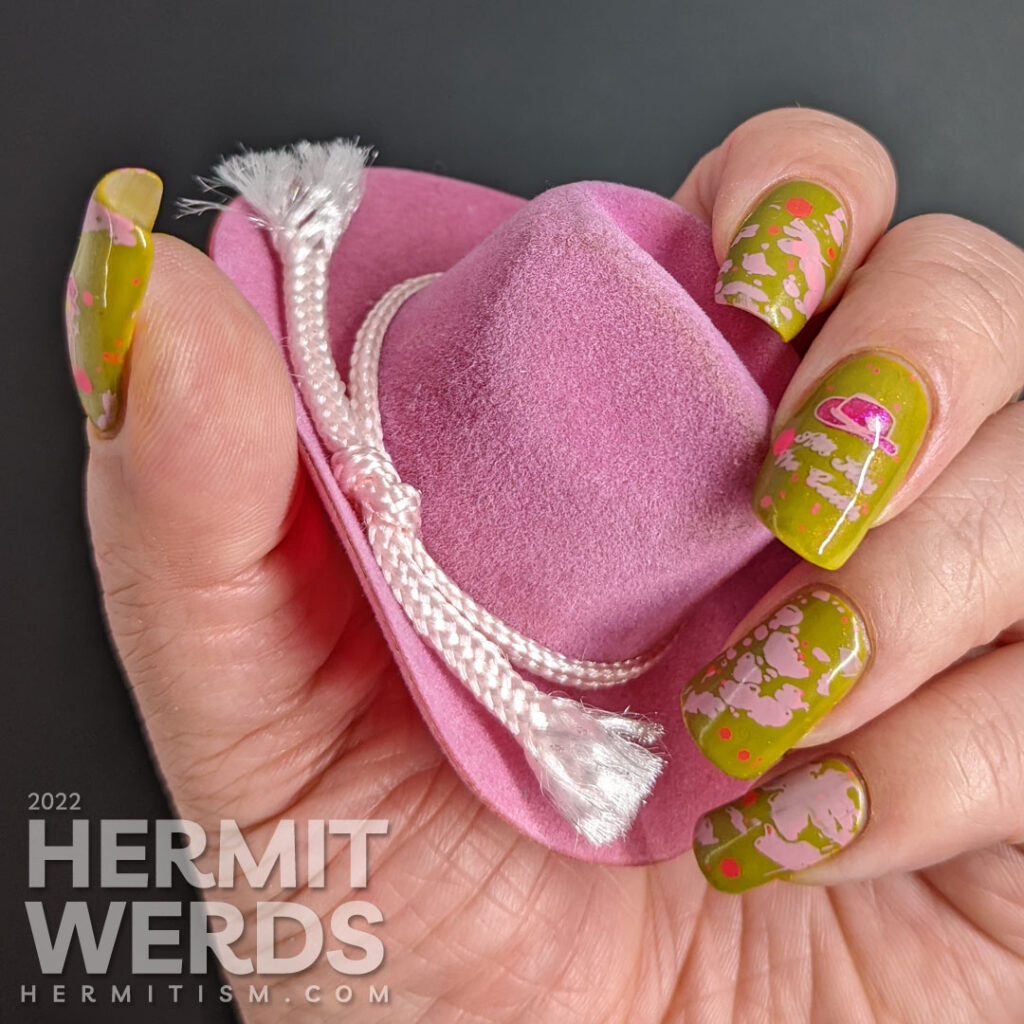 Until tomorrow, friends! That blog post was already written up. 😜