Everything around me is saying spring (except, perhaps, the temperature of the room I'm in), but it technically is still winter so: penguins! And that makes me happy because I haven't painted much in the way of penguin nail art and I have…so, so many stamping plates…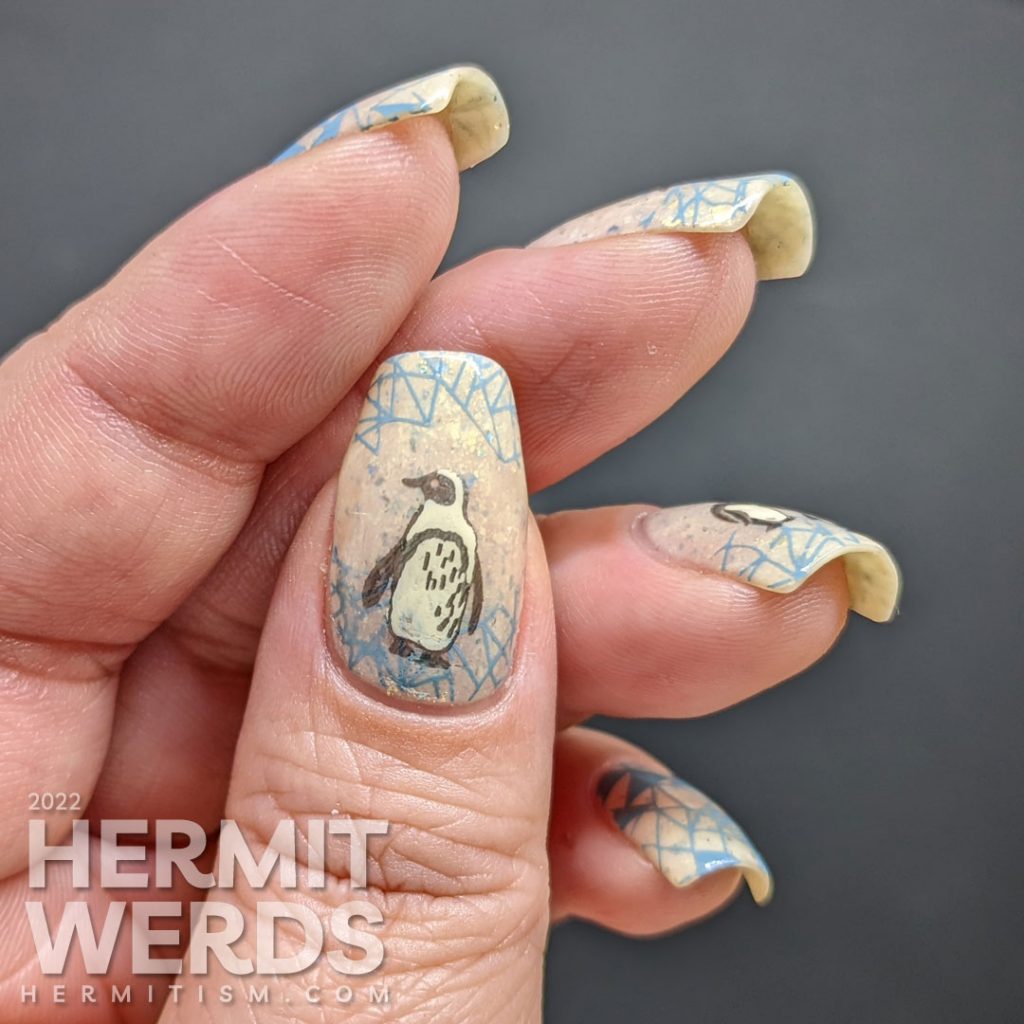 #AZNailArtChallenge – 'P' is for Penguin
Participation seemed slightly lower this time. I suspect part of it might have to do with the usual trend of people being ready for spring nail art at this point, but there's no way of telling. I've missed the turn in window plenty of times without meaning to for lots of different reasons. Check out the group tag for some of the last and best of this season's winter nails. Meanwhile, the next prompt is 'Q' is for quartz.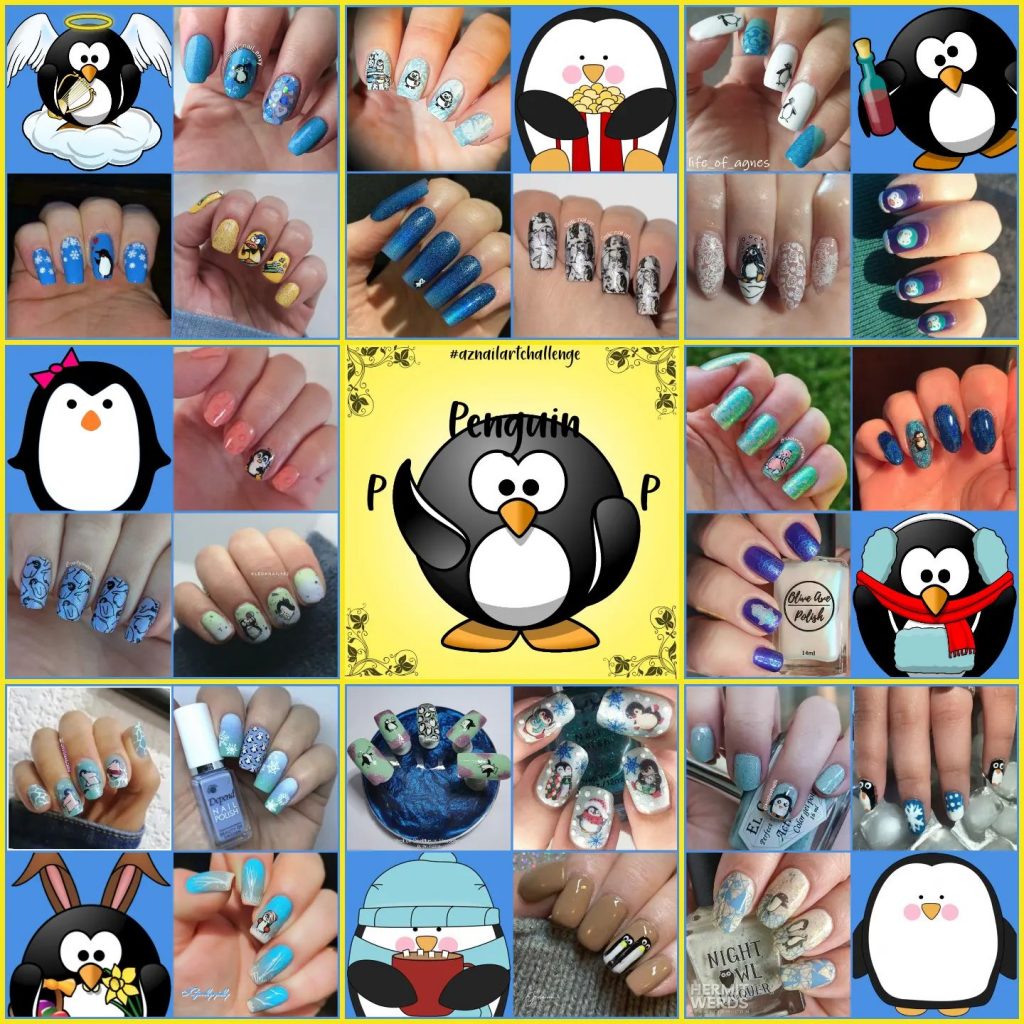 Nail art products used
Base Polish:

Night Owl Lacquer's "One Owl of a Day"

Stamping Polishes:

Apipila's "Pearly Black" and KADS' "44 Light Gray Blue"

Advanced Stamping Polish:

Maniology's "Coconut"

Stamping Plates:

CICI & SISI "Fairytale-02" (penguin on thumb) + Moyou Lodon "Enchanted Collection-06" (penguins) and "Enchanted Collection-16" (geometric ice background)
It has ended up being my luck that Night Owl Lacquer came out with "One Owl of a Day" before it released "Rainbow Bite", which is this lovely cream shade. If I'd had the latter, I would not have bought the former. And I admit I kinda kicked myself for doing so because things that are too similar are really a burden at this point. After using it I am much happier with the purchase because this polish is seriously pretty in a different enough way for me to lay that angst to rest. There's these little blue-green and gold flakies in there and it just makes the whole thing feel soft and sweet: perfect for a nature-based nail art with a soft color palette.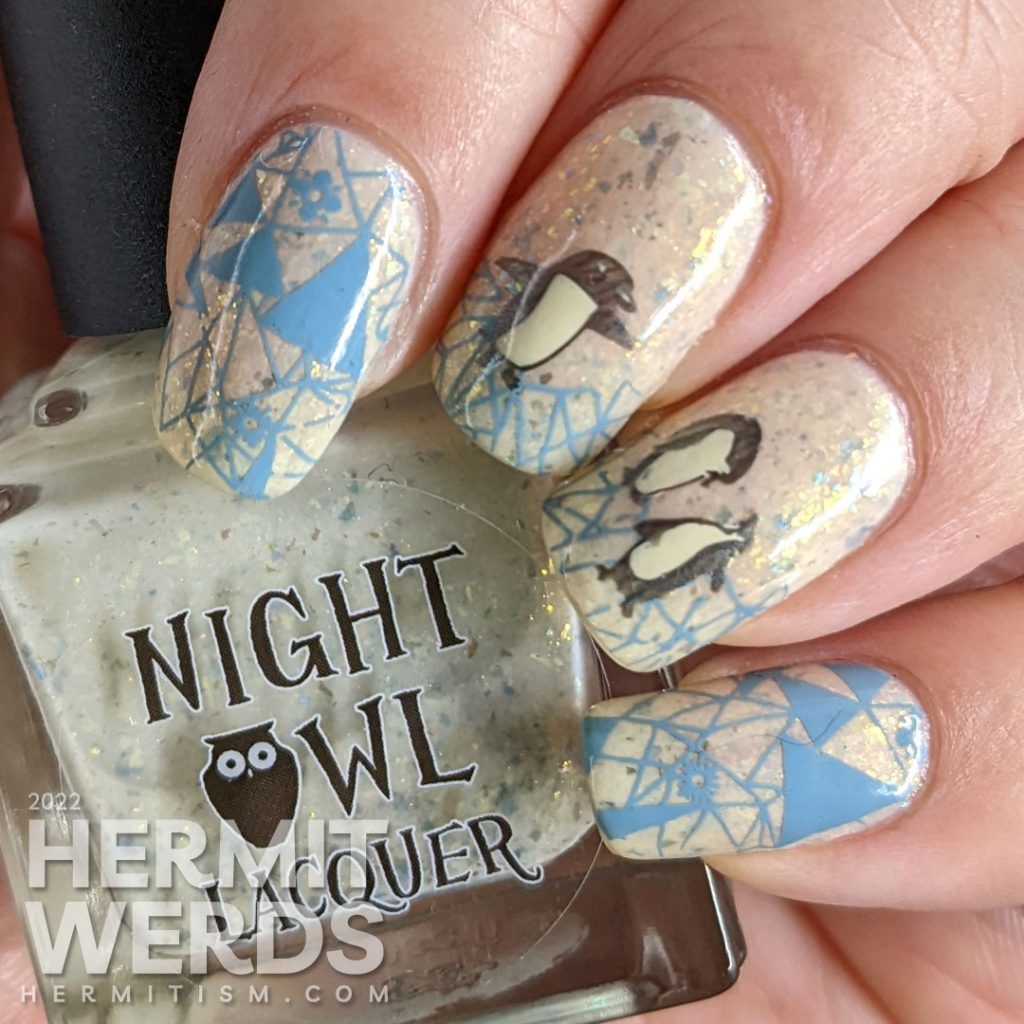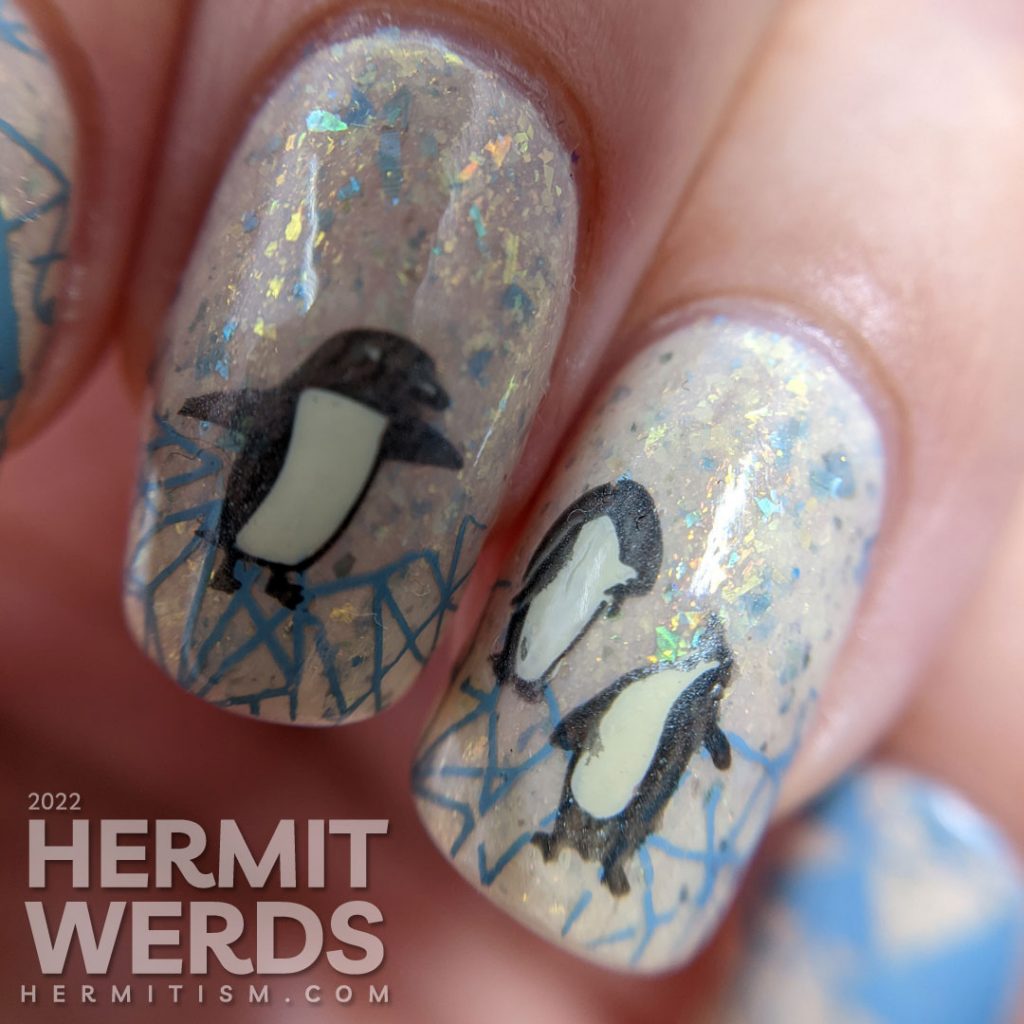 Enchanted for a reason
My pick for what stamping images to use was clear: I loved the drawing style of Moyou London's Enchanted stamping plate collection and I've purchased all the ones for wider nails. Happily they also matched with a penguin on another stamping plate so I had enough images to play with.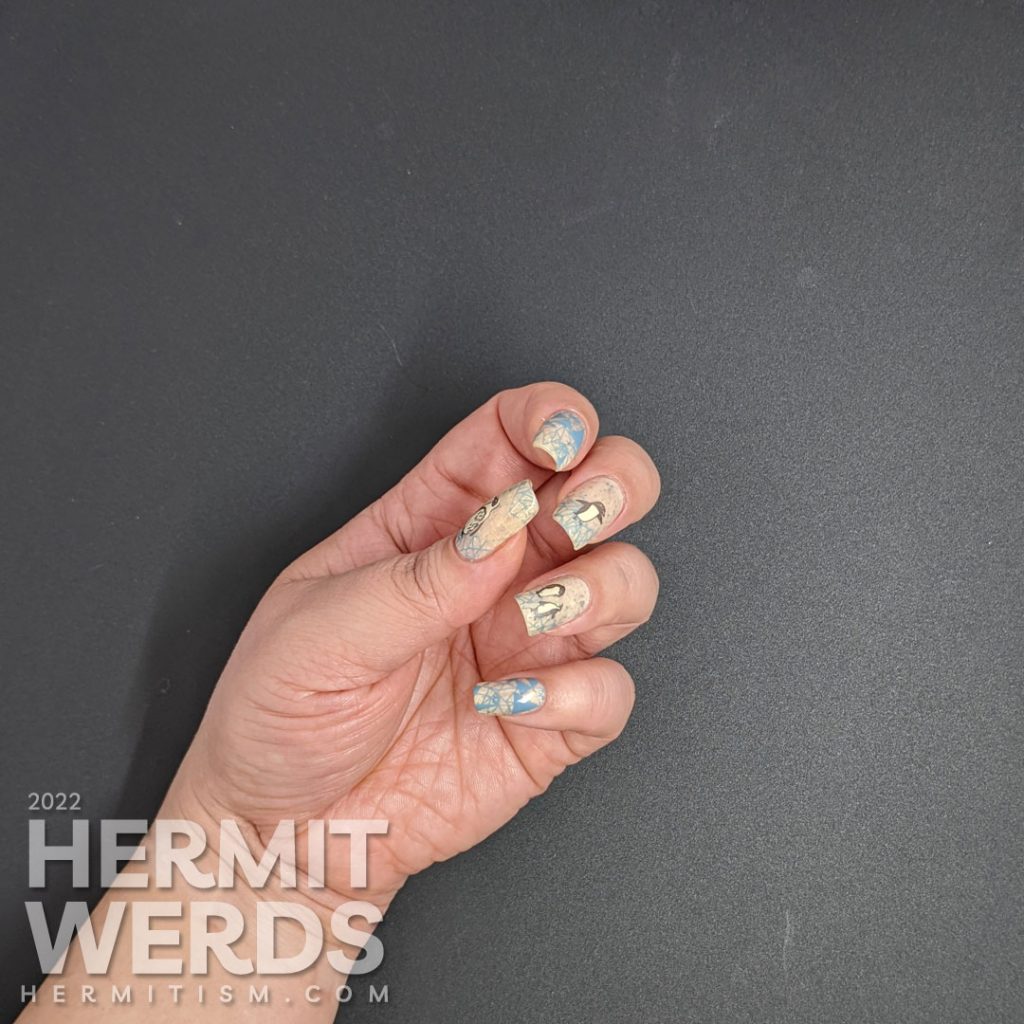 Until next time, friends! 🙋‍♀️