Today I have a winter floral nail art to share that I luckily painted before the 6th. Lucky because my concentration has been shot for the last few days. I am not even sure what I did most of yesterday. I know I did not get this post out like I meant to. 😐
It's a small problem whose greatest significance is a confirmation that I'm not okay and that I should set realistic expectations for myself knowing that instead of castigating myself for the things I haven't done that I meant to do. Please, please do the same for yourself. Especially if you have greater daily demands on you like taking care of children. Peanut butter sandwiches and mac and cheese three days in a row is completely reasonable at this point.
(Hell, it's reasonable in less trying times too. It's nice to make something easy and have it eaten not only without complaint, but enthusiasm! 😆)
Today's nail art was completely driven by prompts. The subject is winter flowers for #artonfinger2021. I tried to pick images that reminded me of flowers and snowflakes. Meanwhile, the colors are from the #pantone2020winterchallenge. Of course.
Pantone 2020 Winter Challenge
For the blue and green I had to choose between colors that I thought were a bit lighter than Ine's shades and colors that were a bit darker. I chose darker and regret it. The blue is especially not aqua enough because I painted many, many layers instead of using a white undie. *sigh* Anyway, here's my color breakdown:
Pantone Exuberance: Maniology's "Pumpkin Head"
Pantone Aqua Glass: Sinful Colors' "Cinderella"
Pantone Frosty Green: Sinful Colors' Stoned Crystal Shimmer "Super Cooper"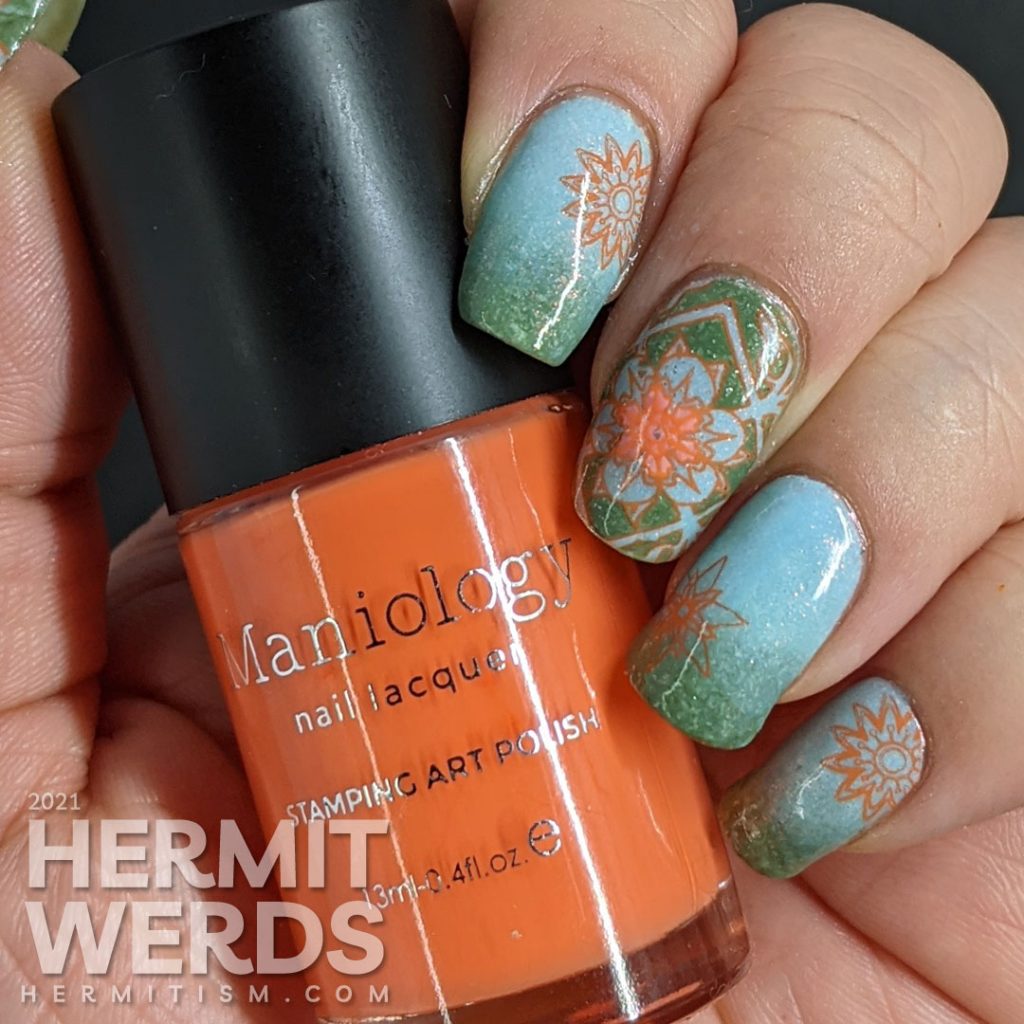 Nail art products used
Base Polishes:

Stamping Polish:

Advanced Stamping Polishes:

Stamping Plates:
So about lowering expectations, I'm just going to dump the rest of my photos and run. I didn't use any special techniques anyway, although it is the first time in a long while that I used baby boomer french tips. For a while there I was rather obsessed with them and then suddenly…not. 🤷‍♀️
Winter floral photo dump
Say that five times fast. 😜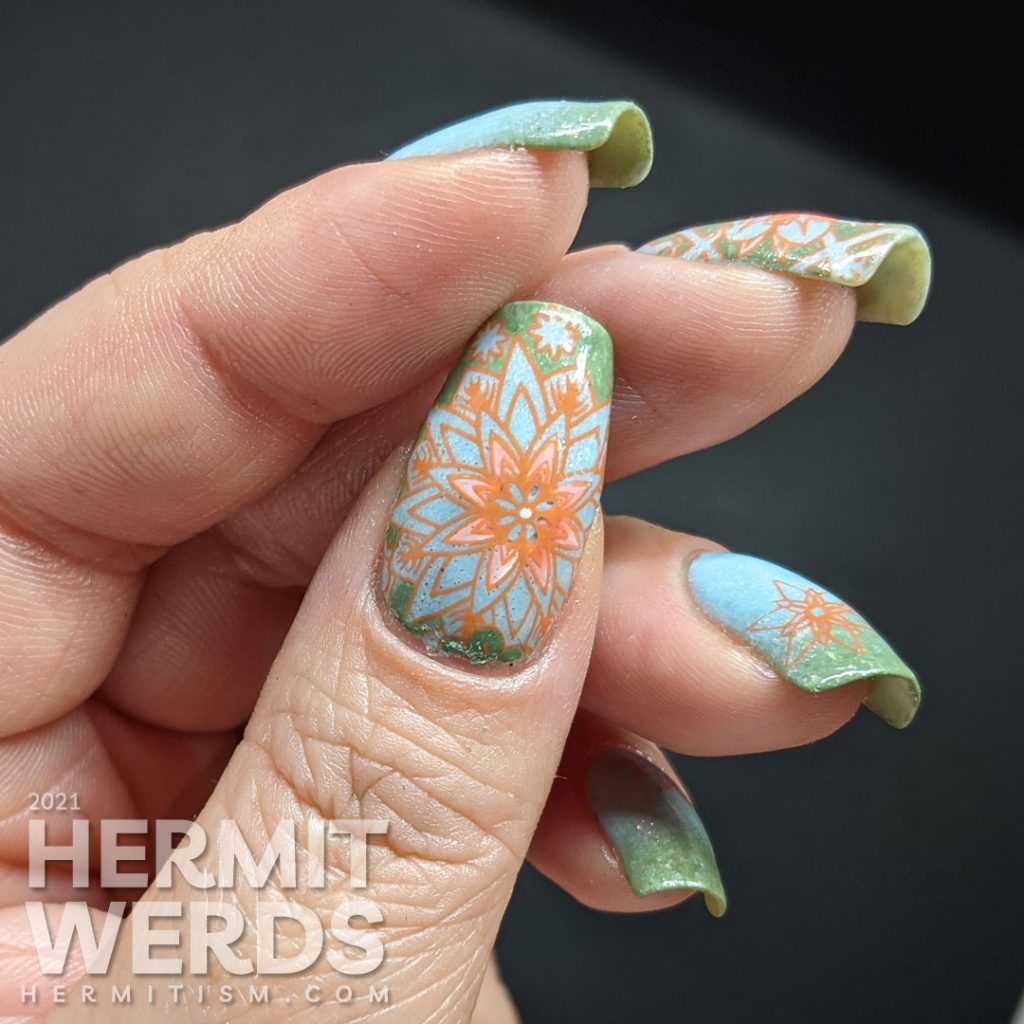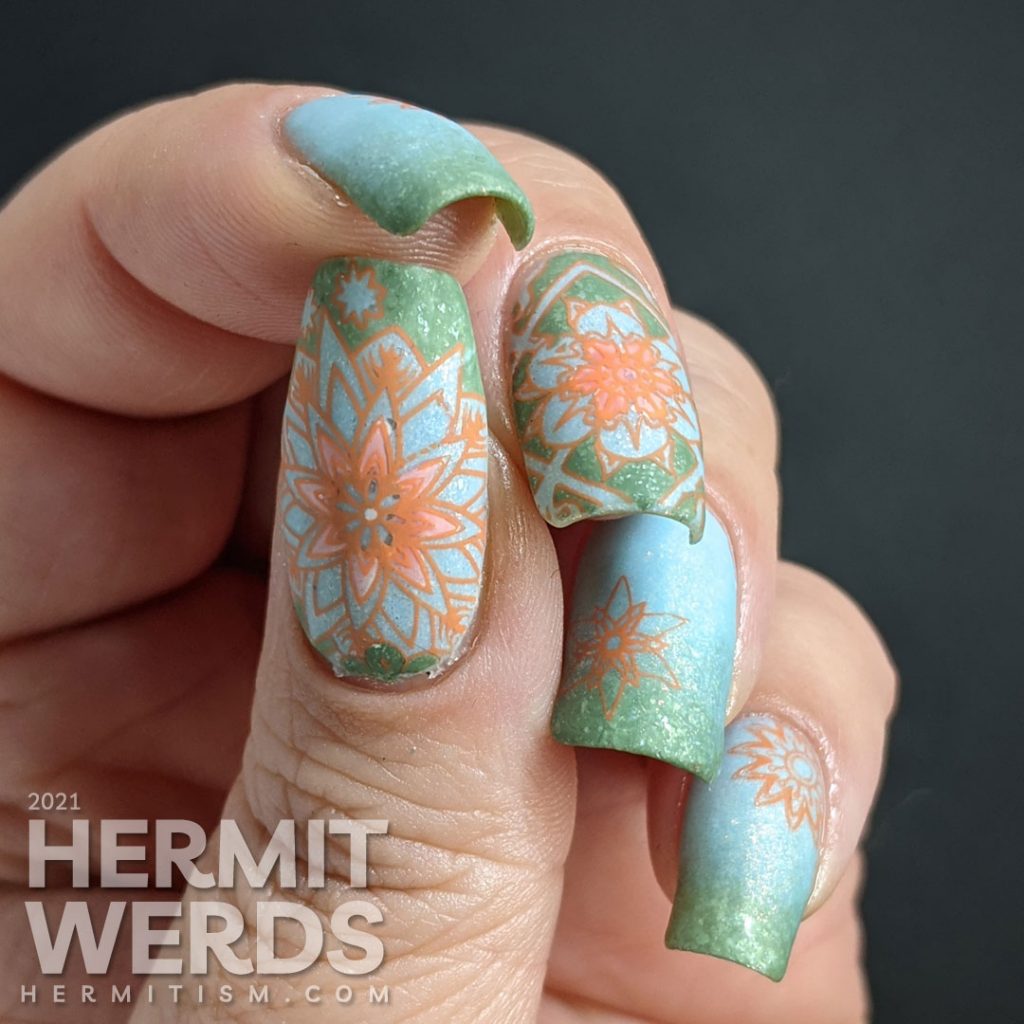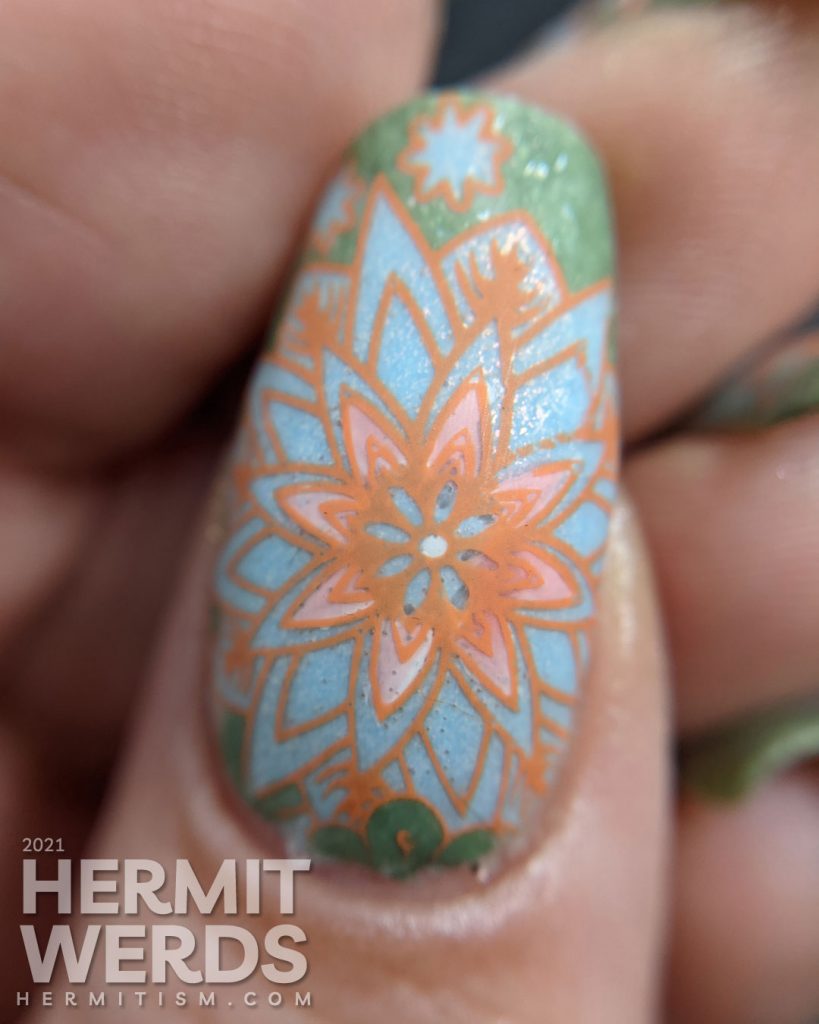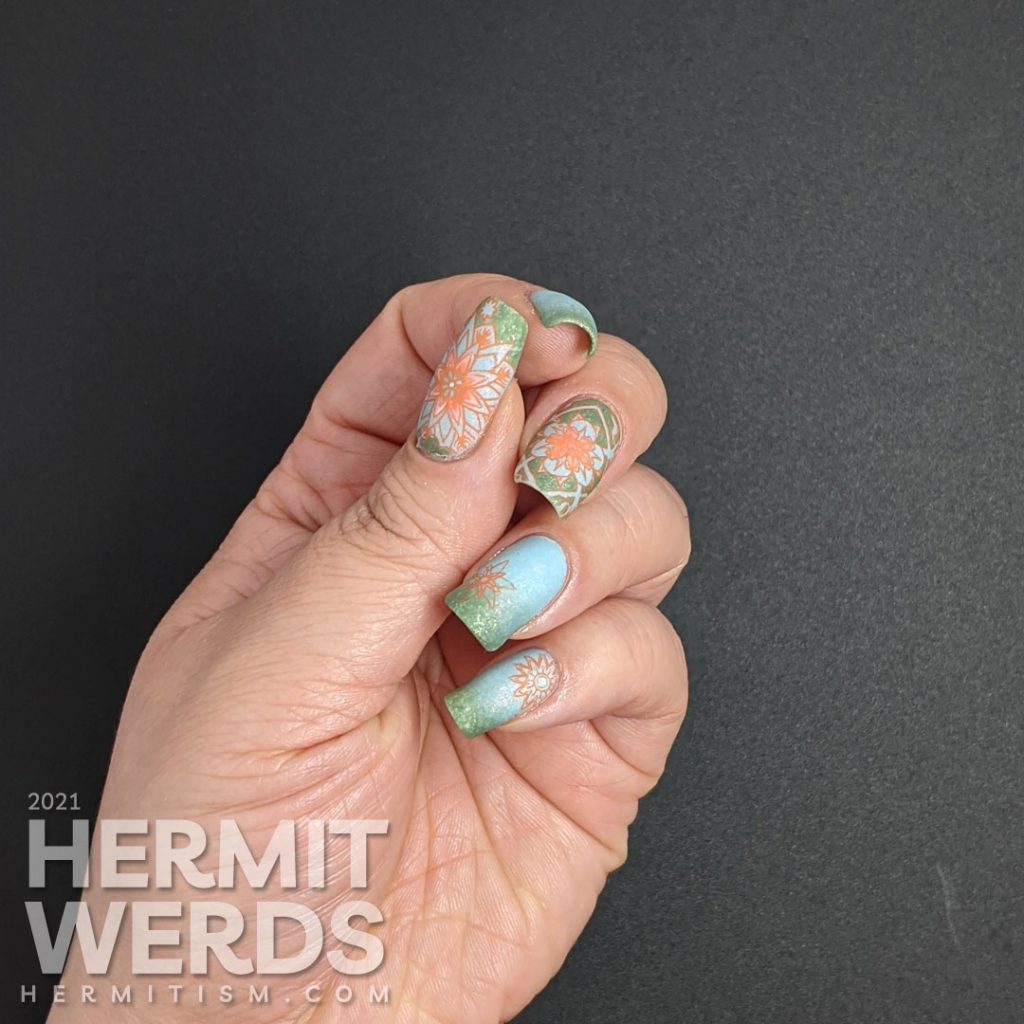 Until next time, friends! Take care! 👋