I have one last nail art to share before the month ends because I'm definitely not going to miss one of my pantone prompts. I kept it very simple according to my energy levels and stuck with three different stamps of the same image. And yet I still had to be me so each negative space stamping image was done a little differently.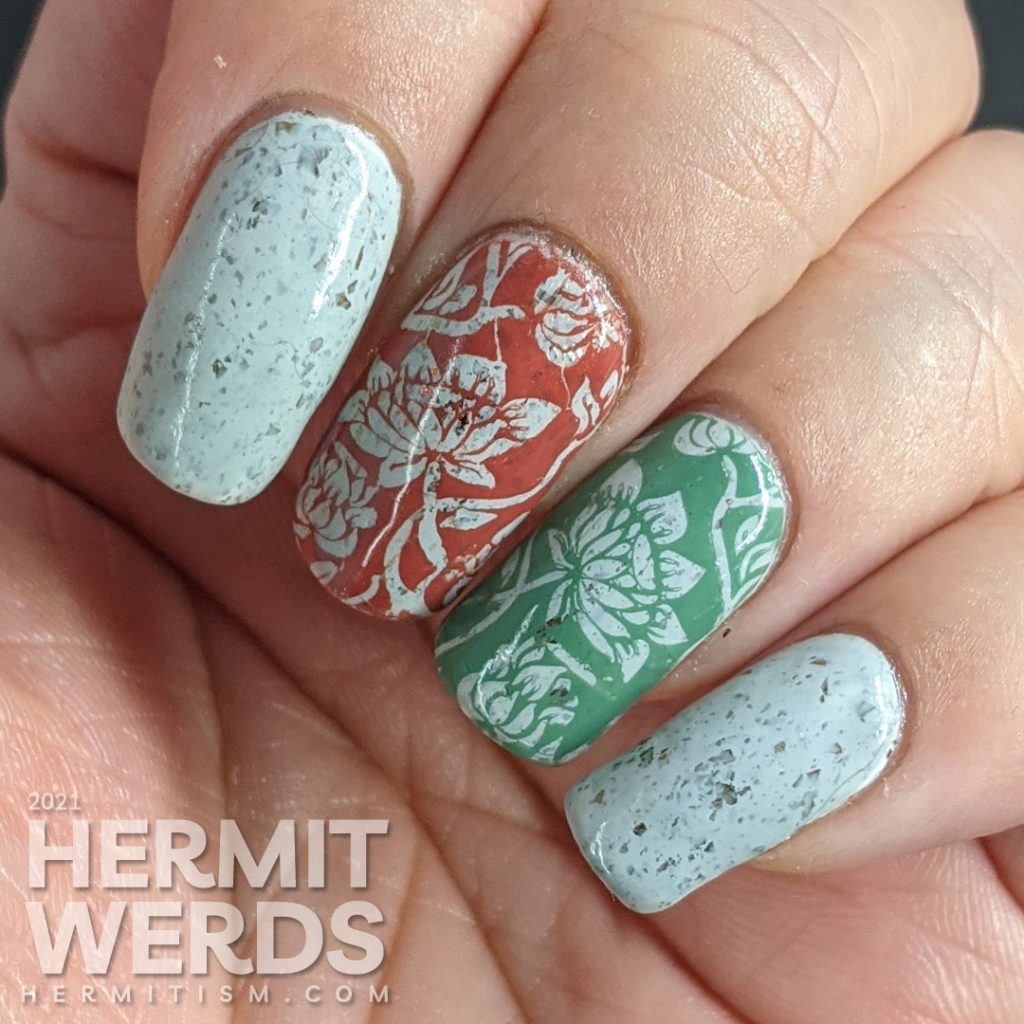 A time for sadness
Ine's father passed away from Covid-19 on January 22nd. I don't know how she's finding the energy to function since mine feels gone, but if you consider her a friend and want to send her some love right now please do. Stay masked. Stay in. And stay safe. We have already lost too many irreplaceable loved ones to this pandemic.
Back to her ongoing challenge…
Pantone 2020 Winter Challenge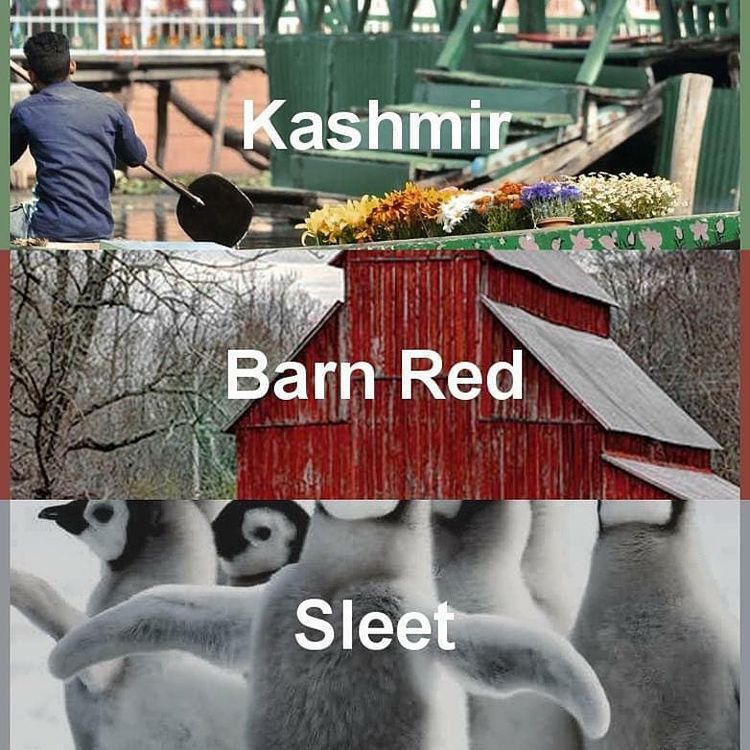 It should be pretty clear that I let the colors Ine selected be the main driving force behind this mani. They are a great pairing for winter without reminding me too much of Christmas (as you always get with a red and green pairings). As such, I don't think I need to say much about my selections except to be grateful I have so many stamping polishes now.
Sleet – Ms Sparkle's "Grool!"
Kashmir – KADS' "35 Bean Green"
Barn Red – Maniology's – "Nutmeg"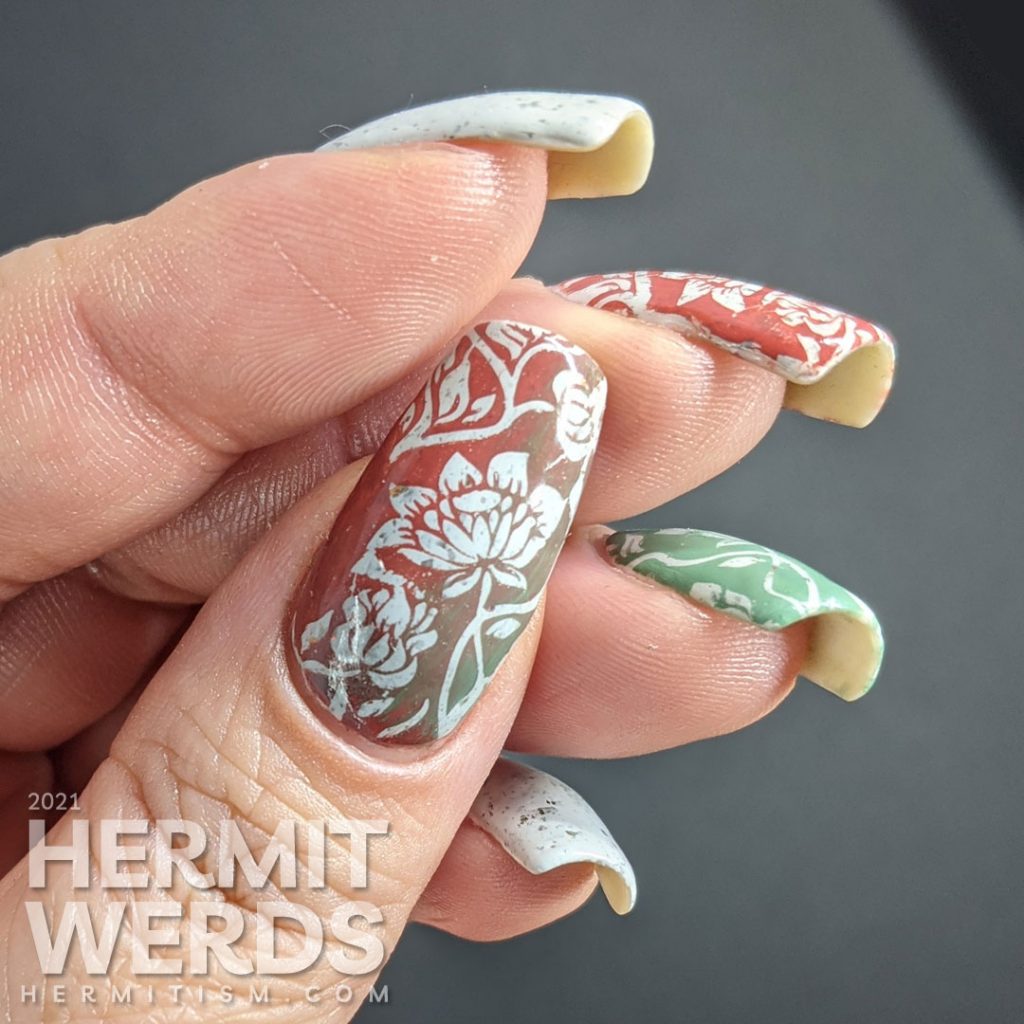 Nail art products used
Base Polish:

Ms Sparkle's "Grool!"

Stamping Polishes:

KADS' "35 Bean Green" and Maniology's "Nutmeg"

Stamping Plate:

Born Pretty "BPL-024"
On a higher energy day, I probably would have stamped with the red, colored in the stems and leaves with the green, and then applied the decals to my nails. But I like this easier version as well: one regular stamp, one flipped over, and (my favorite) the gradient stamp.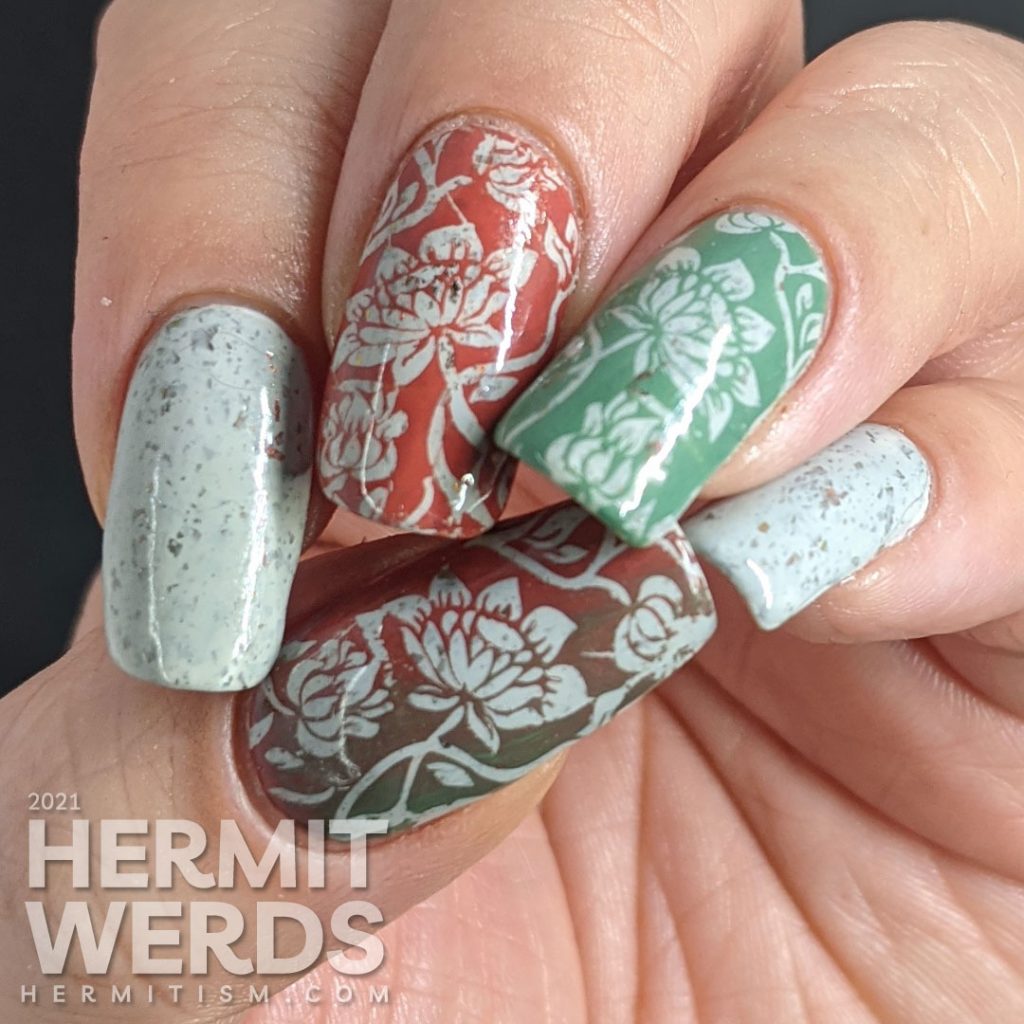 And all that's left is a far away. Negative space images are generally so nice and bold and this one does not disappoint.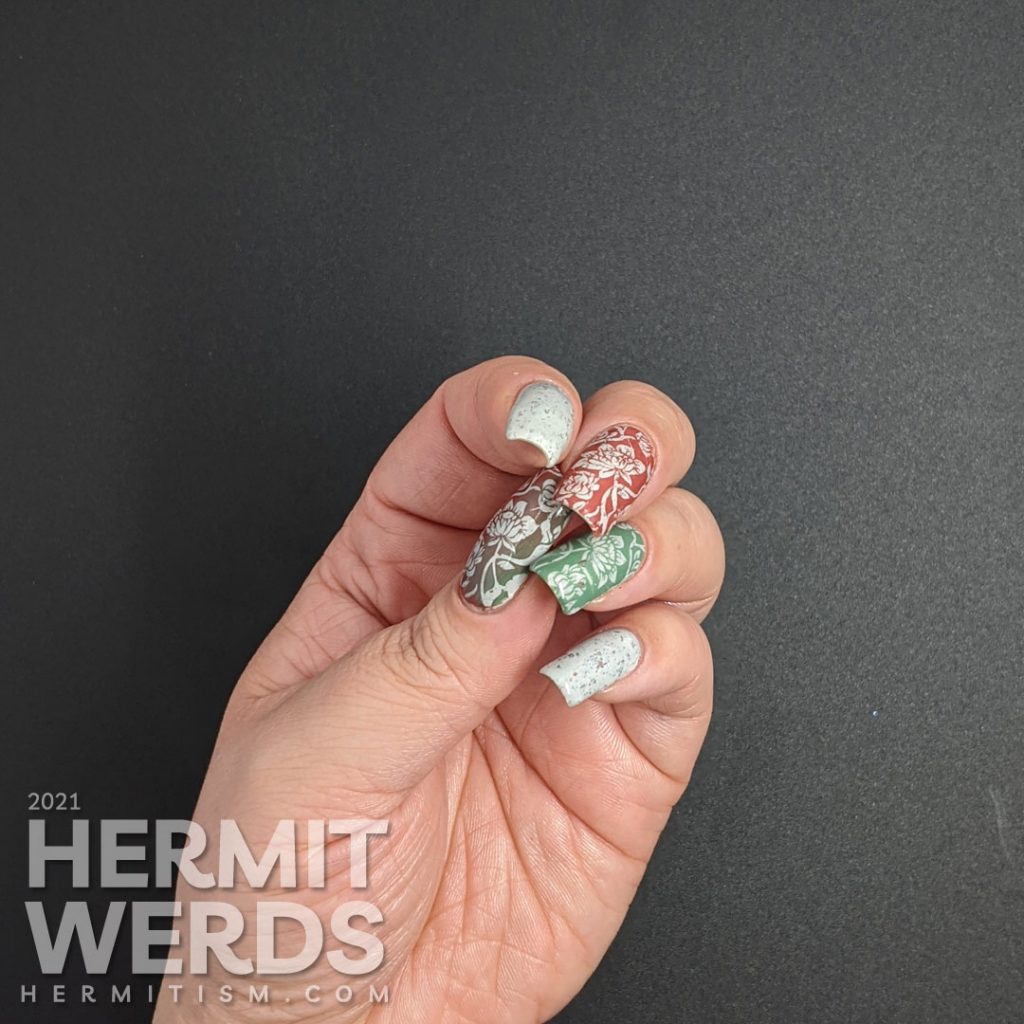 Take care of yourselves, friends! Until next time… 🙋‍♀️