I had Easter in mind as I put together today's nail art look. Since it was for a color challenge, the sky was the limit subject wise, so I went with flowers and a bunny from a stamping plate full of one-line images. If you don't know what one-line is, it's a drawing made of one continuous line. In an art class, your teacher might have you look at the subject only and draw blind, but I doubt that's how these images were made. There was a trend for these stamping plates for a bit there, so you can find several different stamping plates with these. Currently I only have ShopAnts XL-017.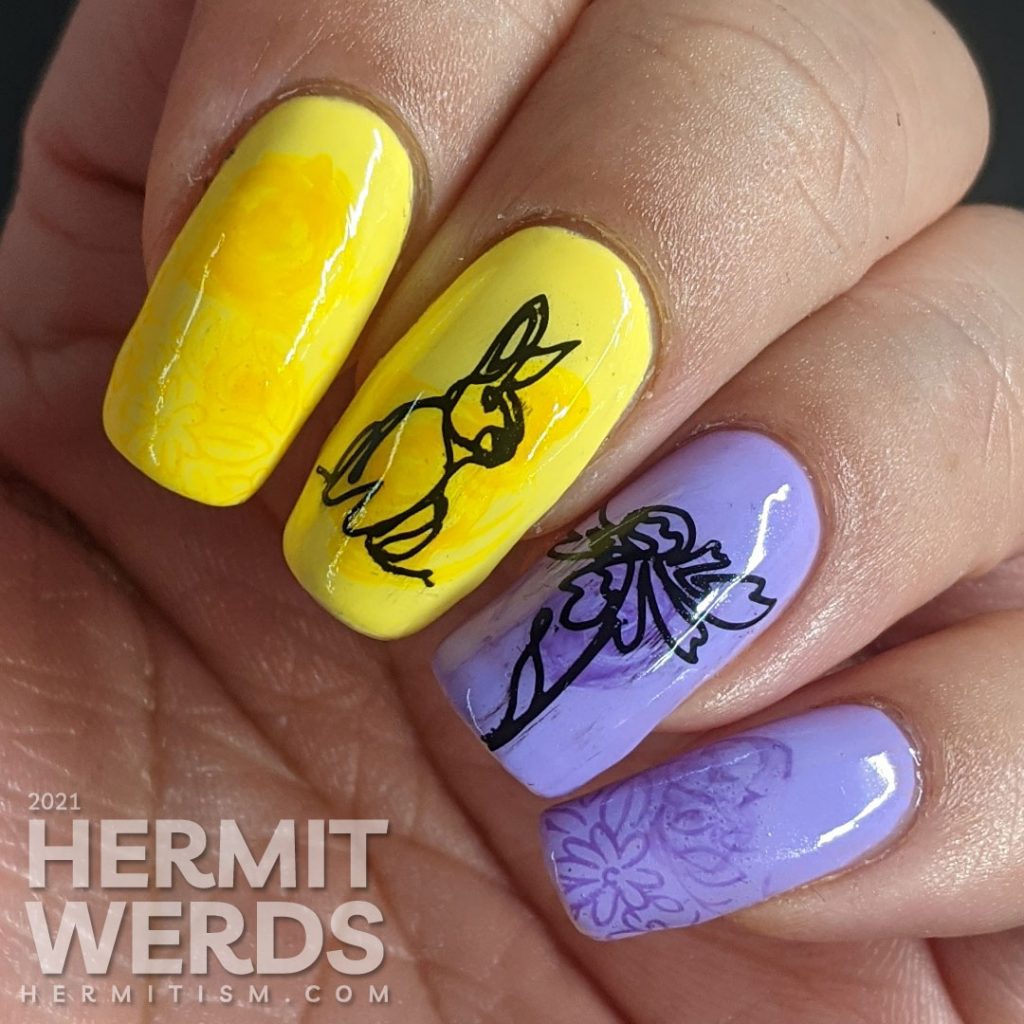 When Colours Collide
This challenge was rather strict as everyone was limited to creme polishes for all the colors and couldn't use pastels. However, as long as what you started with was a creme, people were also free to do things like water marbles and smooshes. There are a lot of great looks in this collage, so check out the group tag.
The next prompt is the lighter side of white (creme-only), grey, and pink. I already know what I'm painting, I just need to find the time to get it done. But it's spring! So there's yardwork that needs doing too… 🌷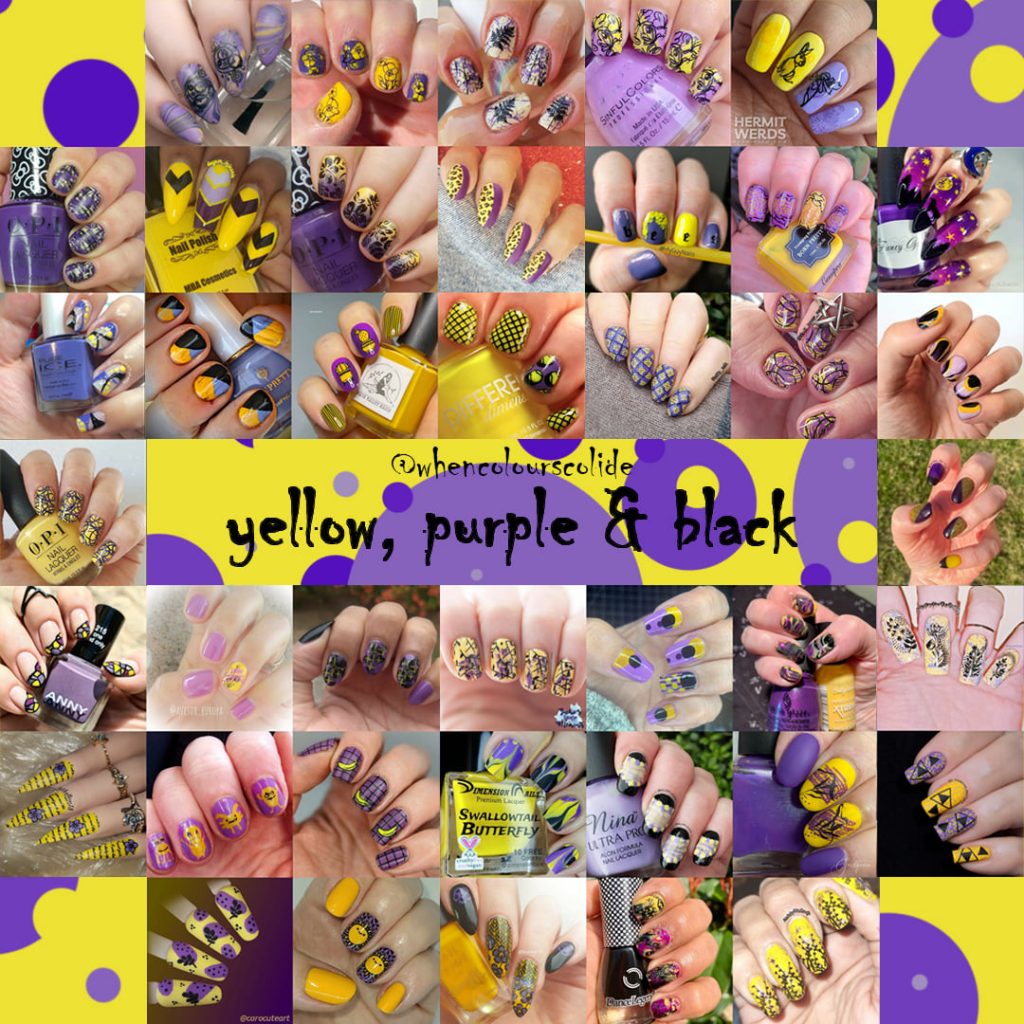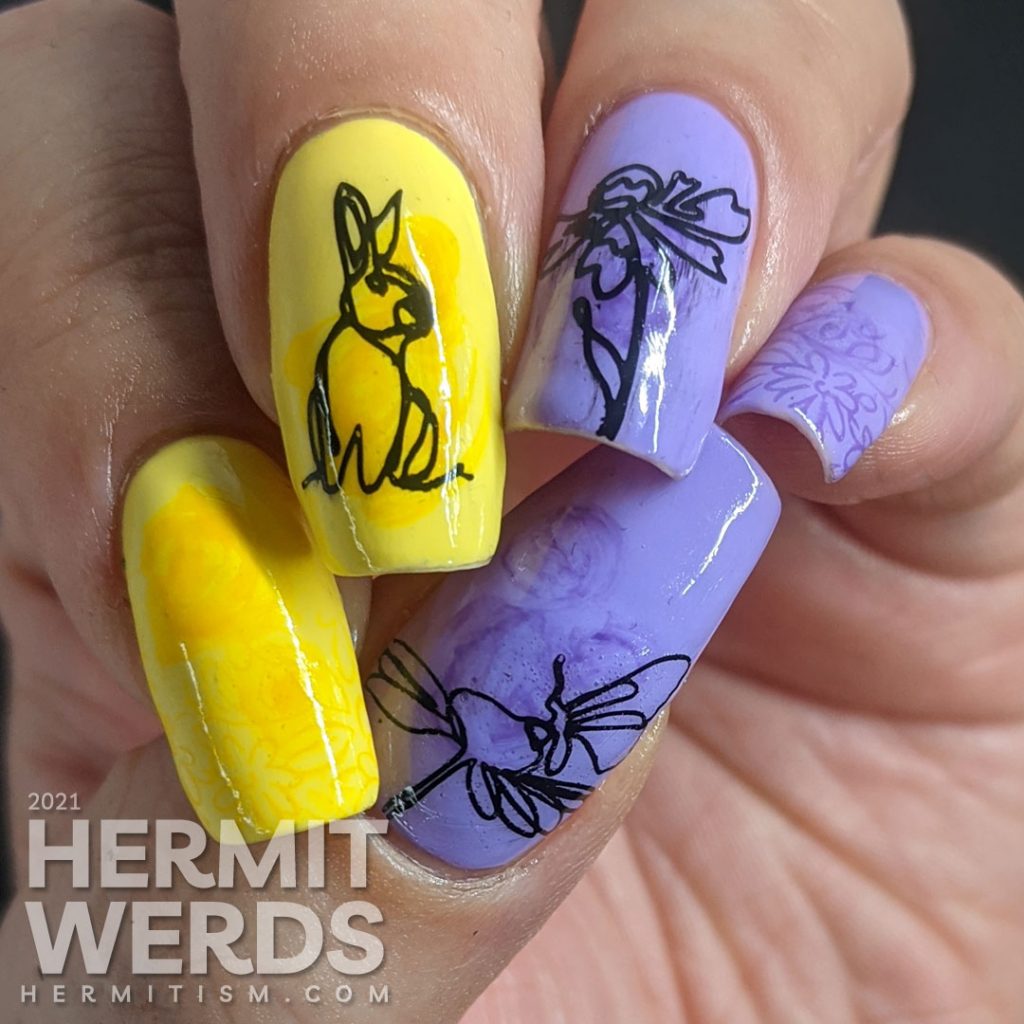 Nail art products used
Base Polishes:

Acetone accent:

Stamping Polish:

Stamping Plate:
My trick for sidestepping creme-only polishes (Because who loves to play with opacity? Meeeee!) was to take some acetone and lighten a darker polish and swirl it around to give depth behind the bunny and flowers. I also gradient stamped some flowers on my pinkie and index finger. But everything was originally a creme, I promise!
I'd seen the acetone trick on another blogger's nail art and it's killing me that I can't find them and provide a link (they definitely did a better job with it). 😭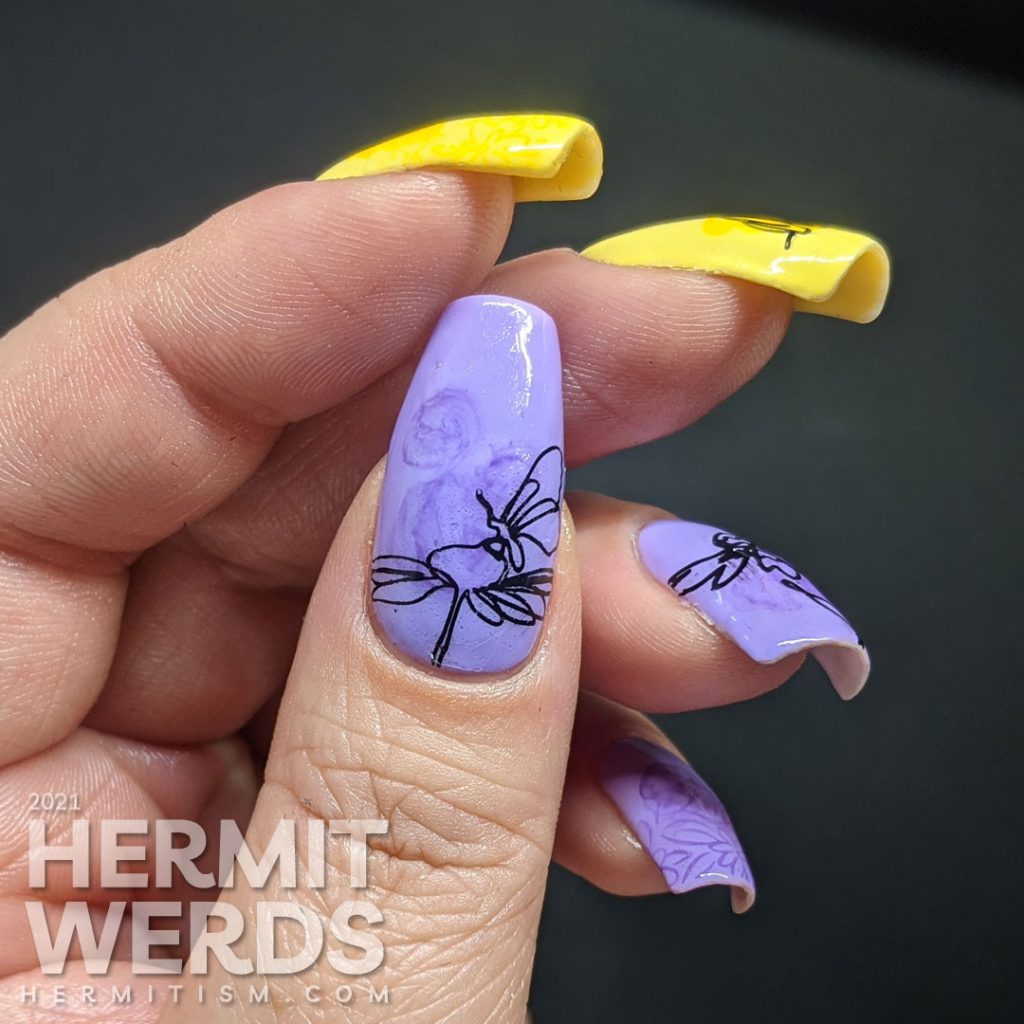 The acetone swirls disappear at a distance, but the one-line stamping images remain nice and bold.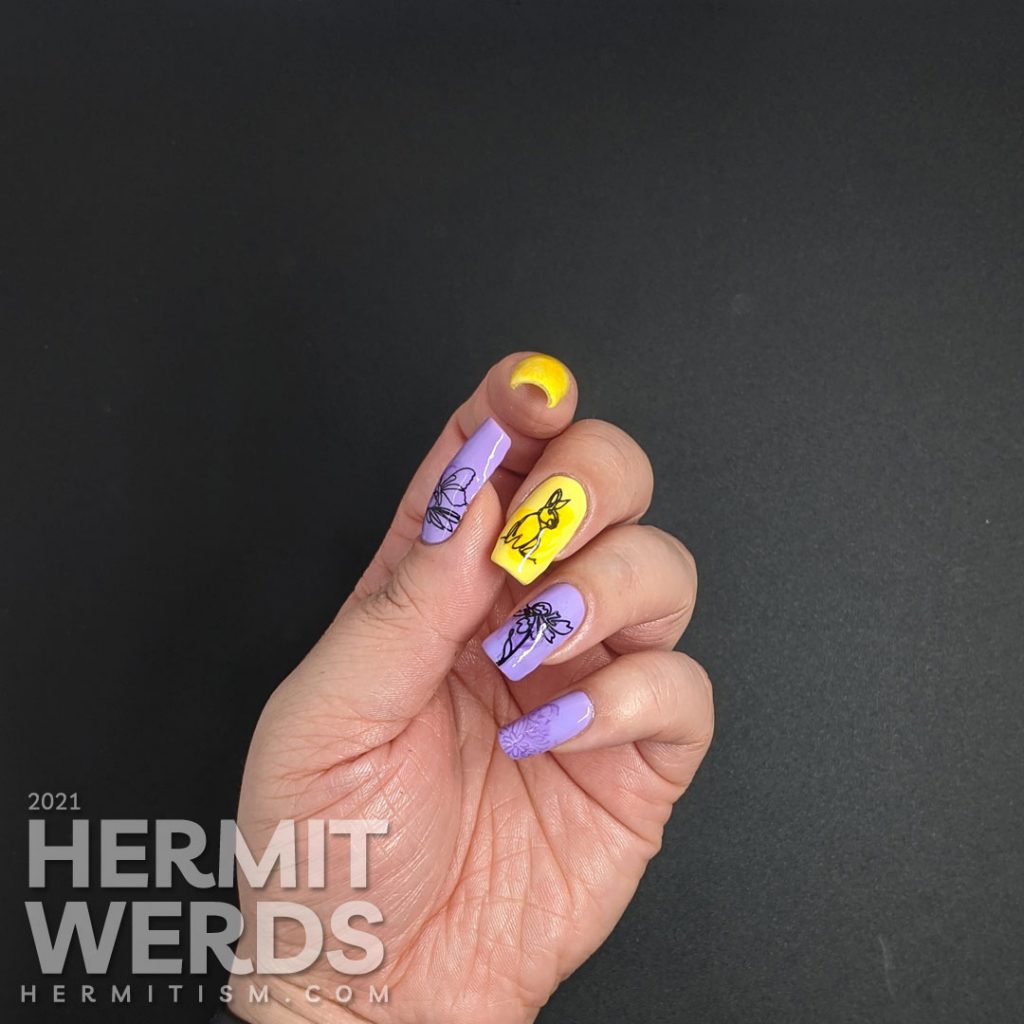 That's all I have today, friends. I hope your Easter preparations (if you celebrate) are going well. I'm pretty sure we're not doing anything because covid. Luckily my husband and I are both good cooks, so even if we're not planning a feast, we'll eat well. 🤤
Until next time! 🙋‍♀️