I must not be much of a gardener because I can't stop loving snails. They're both so pretty in the real world and so very cute in illustrated form. When I was searching through my five million stamping plates for the right image to pair with Femme Fatale's gorgeous thermal crelly, I knew it had to be a snail from one KAD's Nature 034 because it's nothing but sweet little snails.
It was so warm when I was taking my photos. It's hard for thermal polishes to shine in the middle of summer.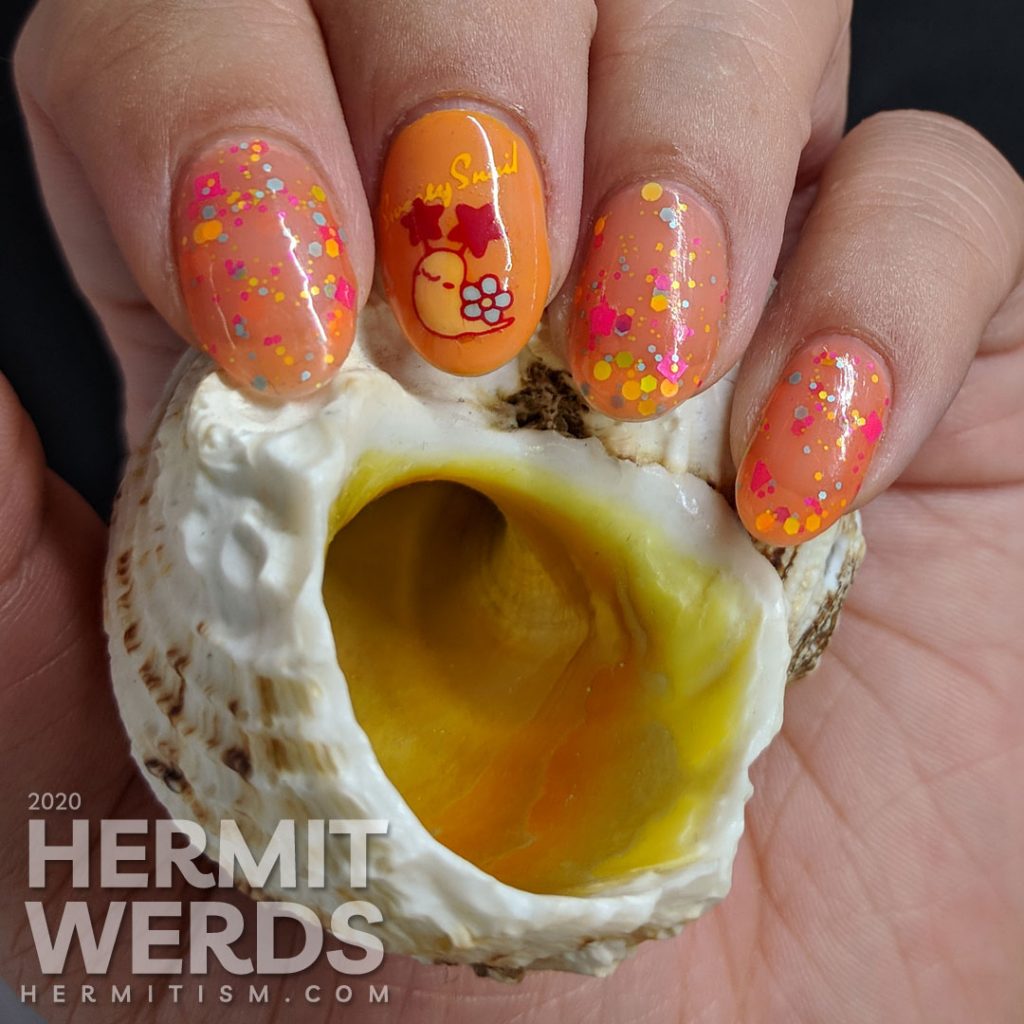 #pantone2020winterchallenge
But now fall is here and it's time for a new Pantone challenge from Ine. Here's hoping I actually finish this one. 🤞 Obviously today's post has to do with the first color: Mandarin Red.
To me it's more orange than red, but those are the "red" colors I've been looking for. Cool reds (blue-leaning vs. yellow-leaning) just seem to be much more common. And it's really hard to tell from photos since so much can change depending on lighting and editing.
Ah, first world problems, am I right? 😅
Products Used
Base Polishes:

Stamping Polishes:

Advanced Stamping Polishes:

Stamping Plate:
Now I have more photos to share, but let's spend a moment just admiring the crelly all by itself…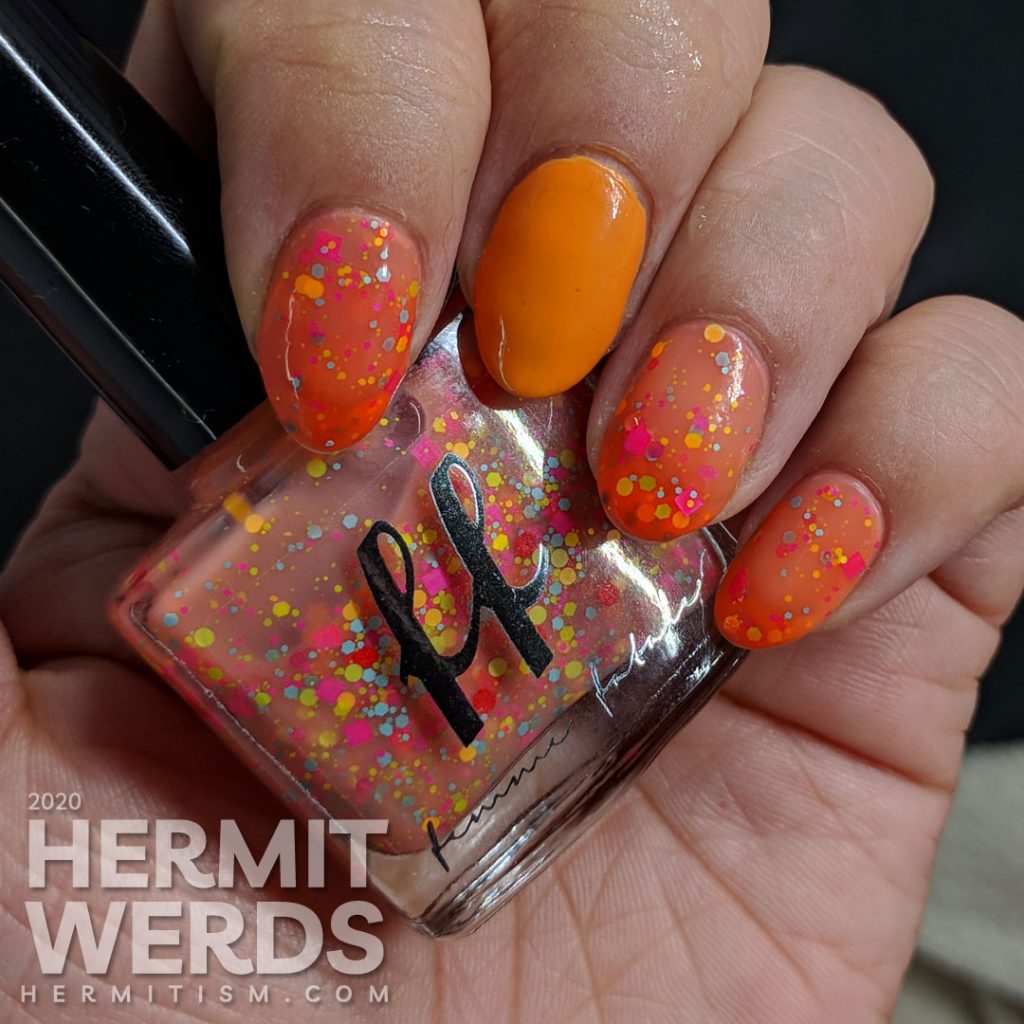 Yum. It may frustrate you to hear that this polish was part of Hella Handmade's January 2020 lineup, which means it's no longer for sale. I kinda hate the FOMO of these monthly collections, but most indie polishes are only available for a short run anyway…
Sorry? 🙁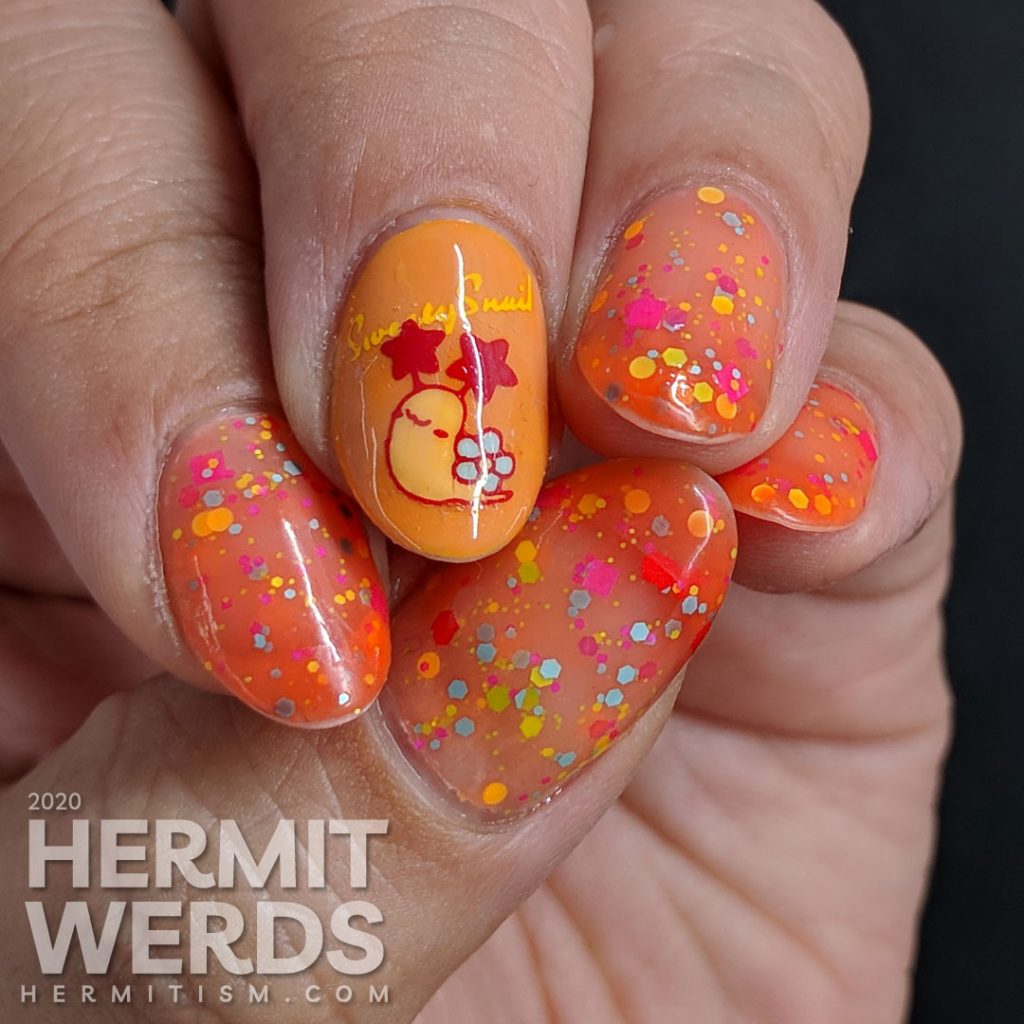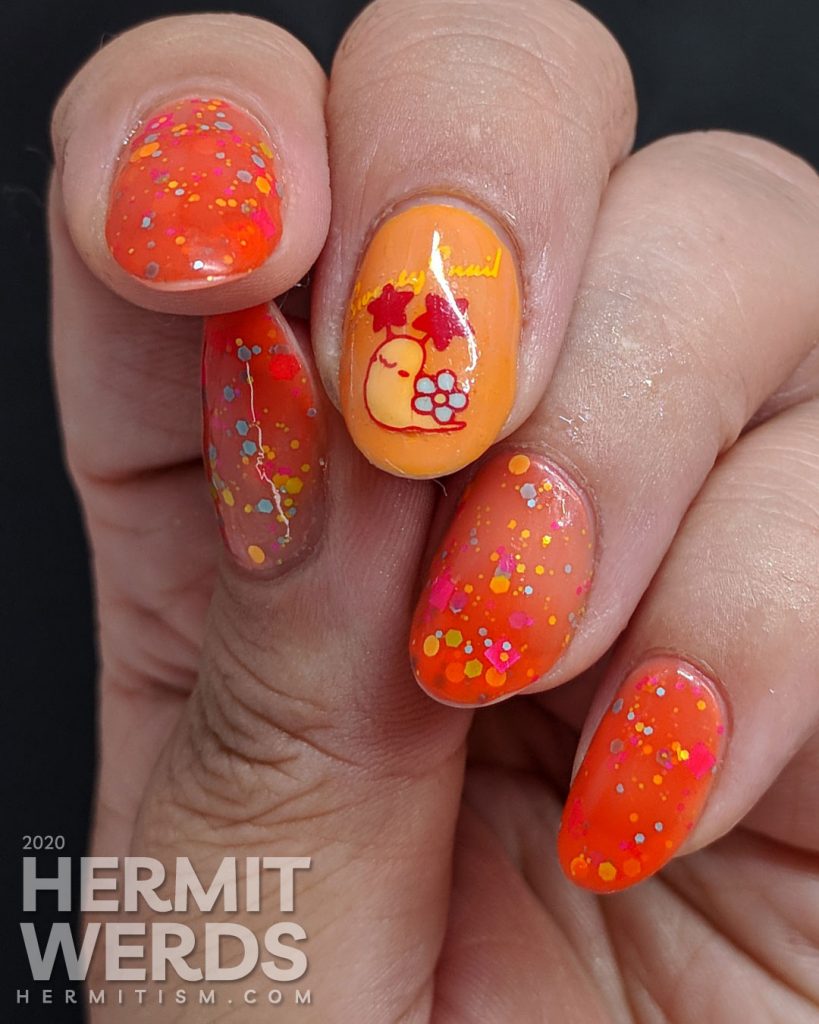 The full challenge
Ine has done her best with the featured colors for the season, but she felt like they were often too similar to each other. So this time around she's posting two additional colors each week that you can use instead or together. This week's were Blue Curacao and Iris Orchard. Possibly the blue glitters in my crelly match with Blue Curacao, but that wasn't really intentional since I painted ahead.
Anyway, here's the full challenge graphic if you want to join us: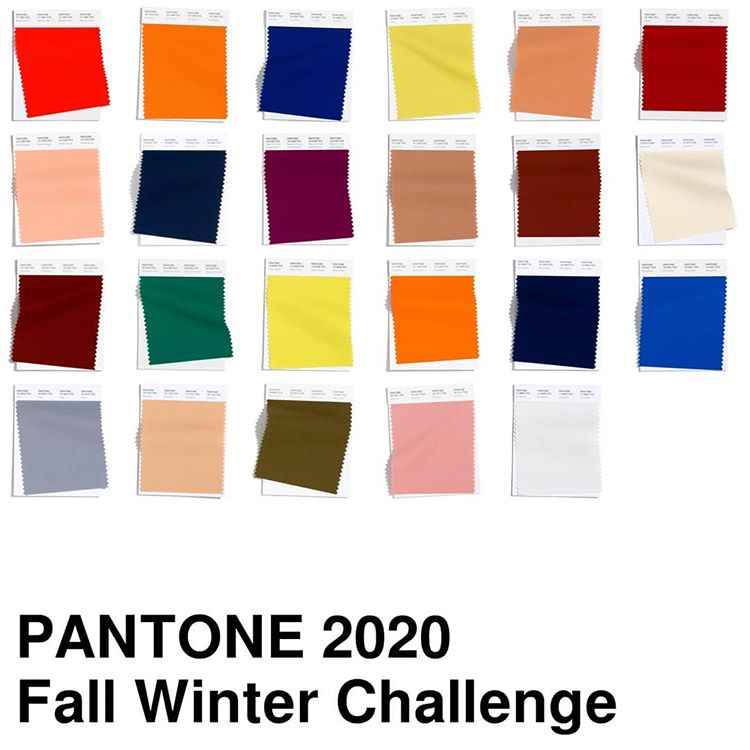 20 sept #pantonemandarinred
27 sept #pantoneamberglow
04 oct #pantonetrueblue
11 oct #pantonecelery
18 oct #pantonesandstone
25 oct #pantonesamba
01 nov #pantonepeachnougat
08 nov #pantonedressblues
15 nov #pantonemagentapurple
22 nov #pantonetawnybirch
29 nov #pantoneburnthenna
06 dec #pantonealmondoil
13 dec #pantonefiredbrick
20 dec #pantoneultramarinegreen
27 dec #pantonegreensheen
03 jan #pantoneexuberance
10 jan #pantonebluedepths
17 jan #pantonestrongblue
24 jan #pantonesleet
31 jan #pantonesheepskin
07 feb #pantonemilitaryolive
14 feb #pantonerosetan
21 feb #pantonejetstream
Until next time, friends!