Today's nail art is supposed to mainly use Pantone's lovely forest green shade: Eden. I have had to paint this one three different times. The first color I picked was too dark so I decided to try again. The second one (this one) is too light, but I decided to settle for it. I painted on my base color and made the mistake of not top-coating before bed. Several fingerprints and dents later, I was back to square one today. But I finished!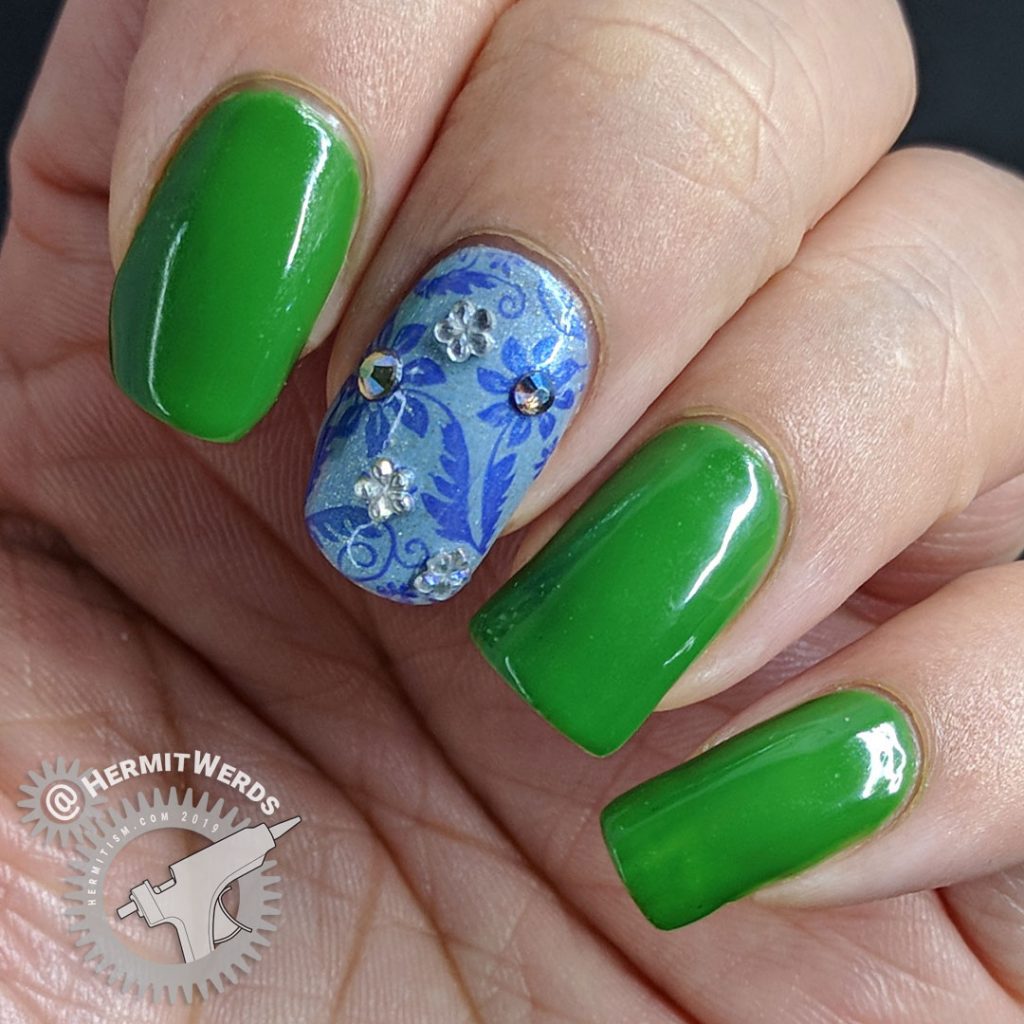 Pantone's Eden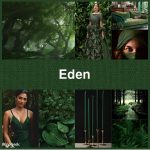 Here's a quick look at the lovely prompt graphic Ine (@inegeek) put together to showcase examples of Eden. You can see how I'm too light.
I love these more organic shades of green and they are so hard to find in the nail polish world, which tends to favor more saturated shades. And this is why I ended up using a blue stamping polish instead of green: everything I had was either two blue-leaning or too bright. I'm keeping my eyes peeled for these greens from now on. Meanwhile…
Products Used
Base Polishes:

Stamping Polish:

Stamping Plates:
I hadn't meant to put so many rhinestones on. I started with the simple gold ones as the centers of my flowers, but it felt a little empty. So I pulled out this wheel of silver rhinestones that had these tiny flowers and started out by placing them over the tiny flowers in the stamping image. But then that wasn't enough so I added a few more to keep things balanced and suddenly my more simple accent nail is stealing the show from the green.
You win some; you lose some. 😅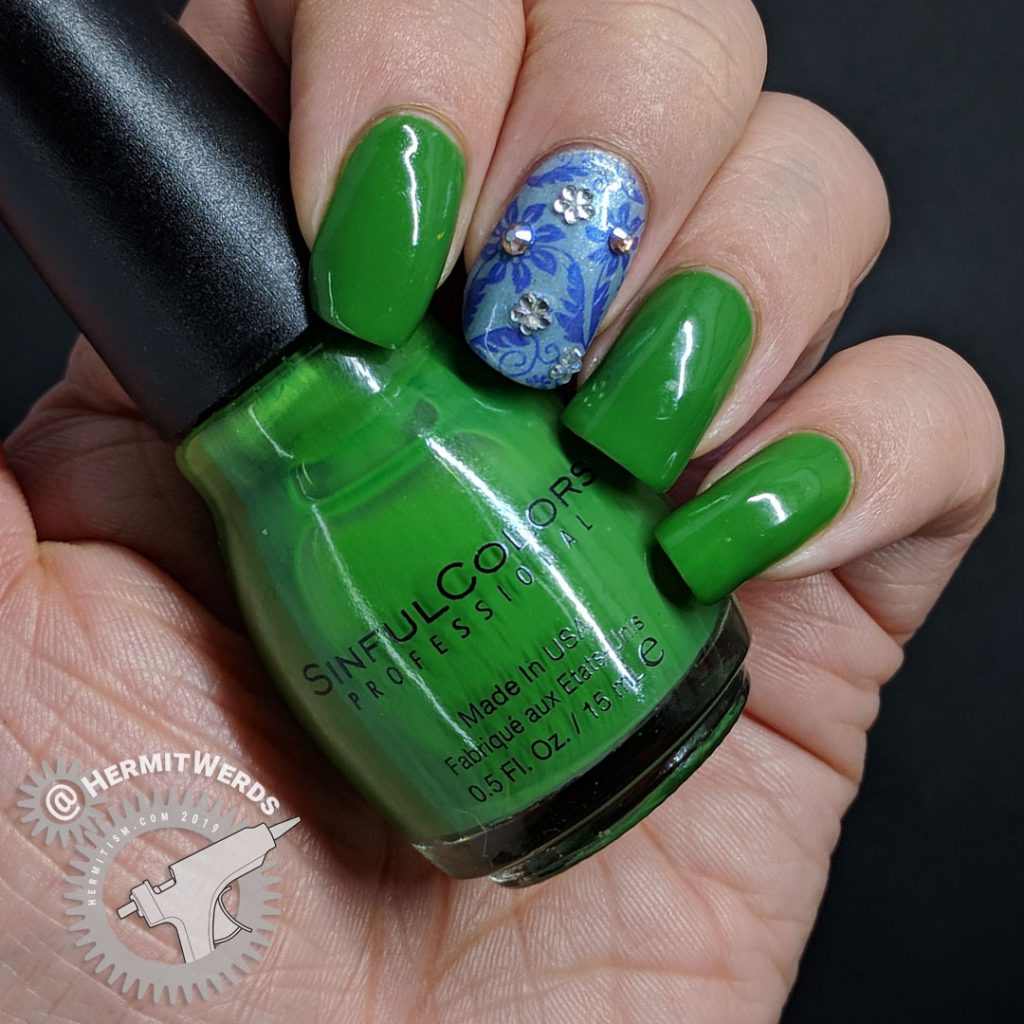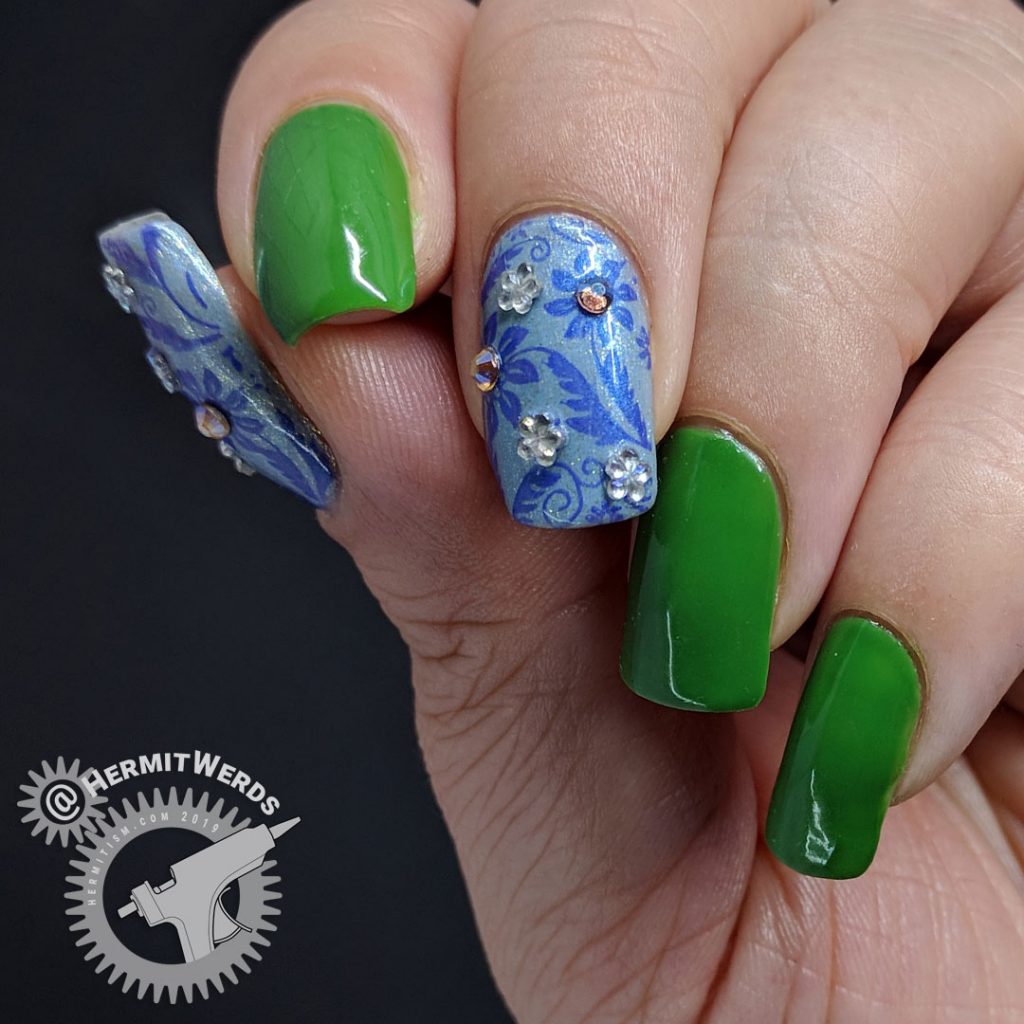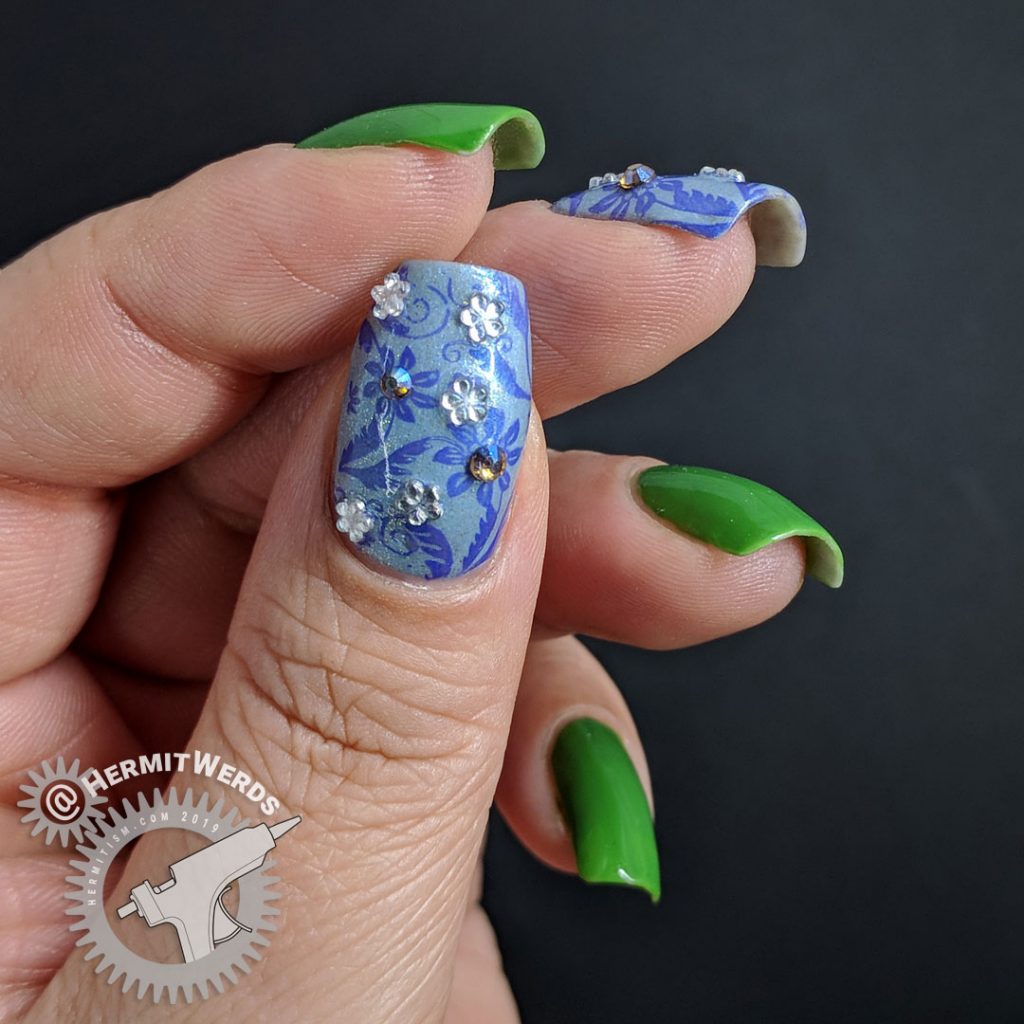 Glue it good
You may remember that I tried out the nail glue offered at Beauty BigBang a while ago. It worked terribly at gluing on rhinestones because it dried too quickly and left a white residue. Turns out it was awful at gluing nail tips on too. So I have given up on that glue and gone back to what I was using before: Ibd brush-on nail glue from Sally's Beauty. This is my second bottle.
I wouldn't tell you it is the best nail glue ever. But its hold is decent and there's an inner lip in the bottle that also helps prevents spills. Knocking over the press sample glue and getting it everywhere really drove home the importance of that little feature. I have something that works and I am content.
(And when I'm not, there's builder gel.)
I'm posting my green nail art on the last possible day so check out the challenge tag to see all the lovely polishes that remind people of Eden and feel free to join in for Evening Blue. I've already picked out my matching polish! 😉
And now, if you'll excuse me, I have to take all of this loveliness off because I'm cutting my hair tonight and trying to do anything with my hair when I have objects sticking out of my nails is utterly obnoxious.
Reality. Am I right? 😋