I mean…it's bad enough being a regular human and getting hangry when your blood sugar levels drop. I can only imagine what it's like for vampires… 😉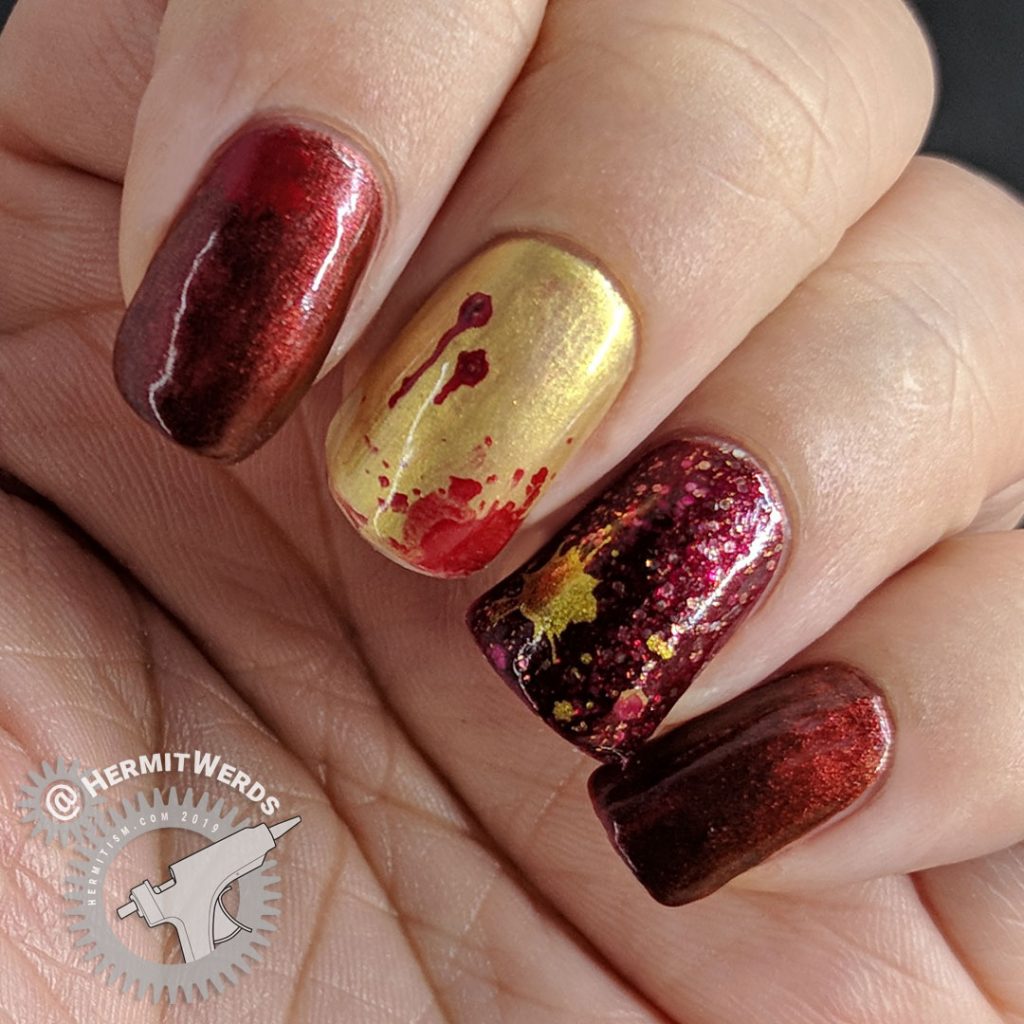 Products Used
Base Polishes:

Stamping Polishes:

Advanced Stamping Polish:

Stamping Plates:
This is the third time I've used The Blood is the Life and the second time I've used it for vampire nail art. Considering that its maker was inspired by Dracula when she came up with this polish, I feel that's appropriate.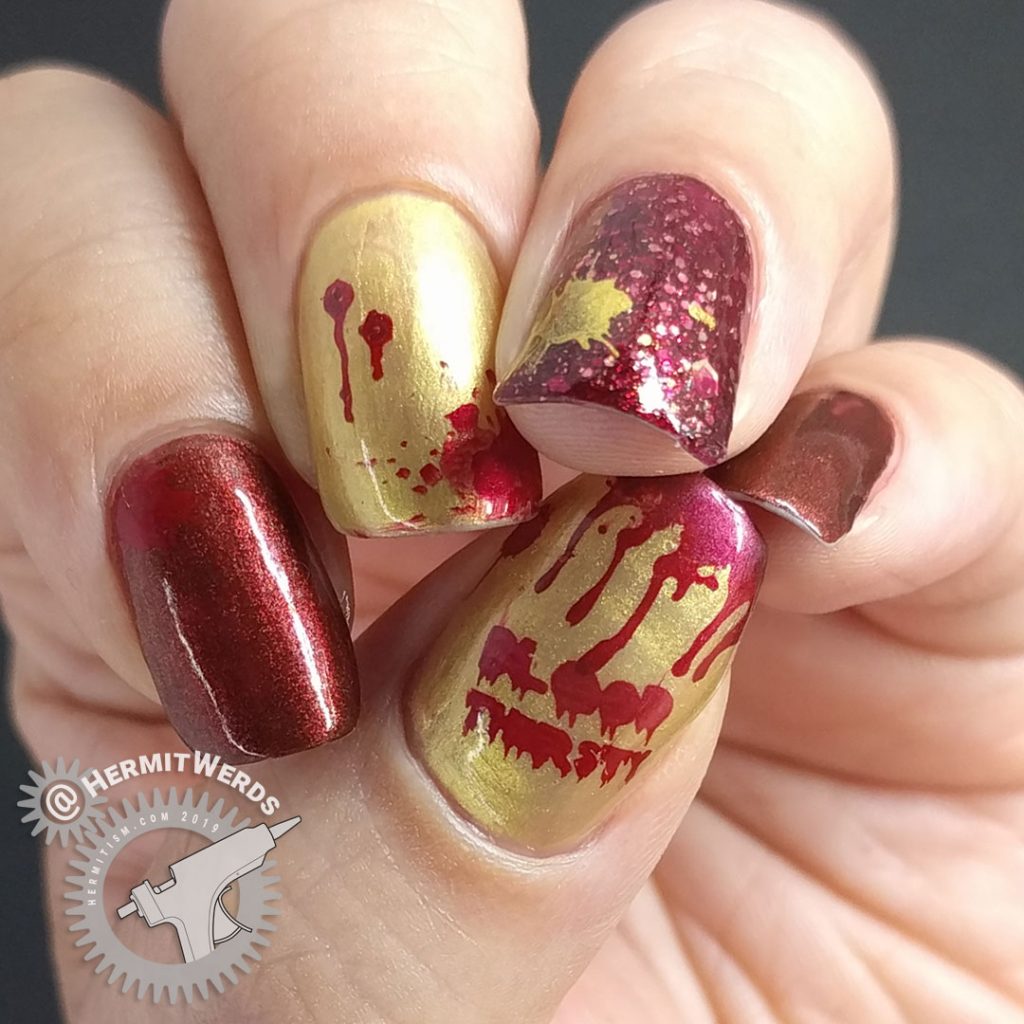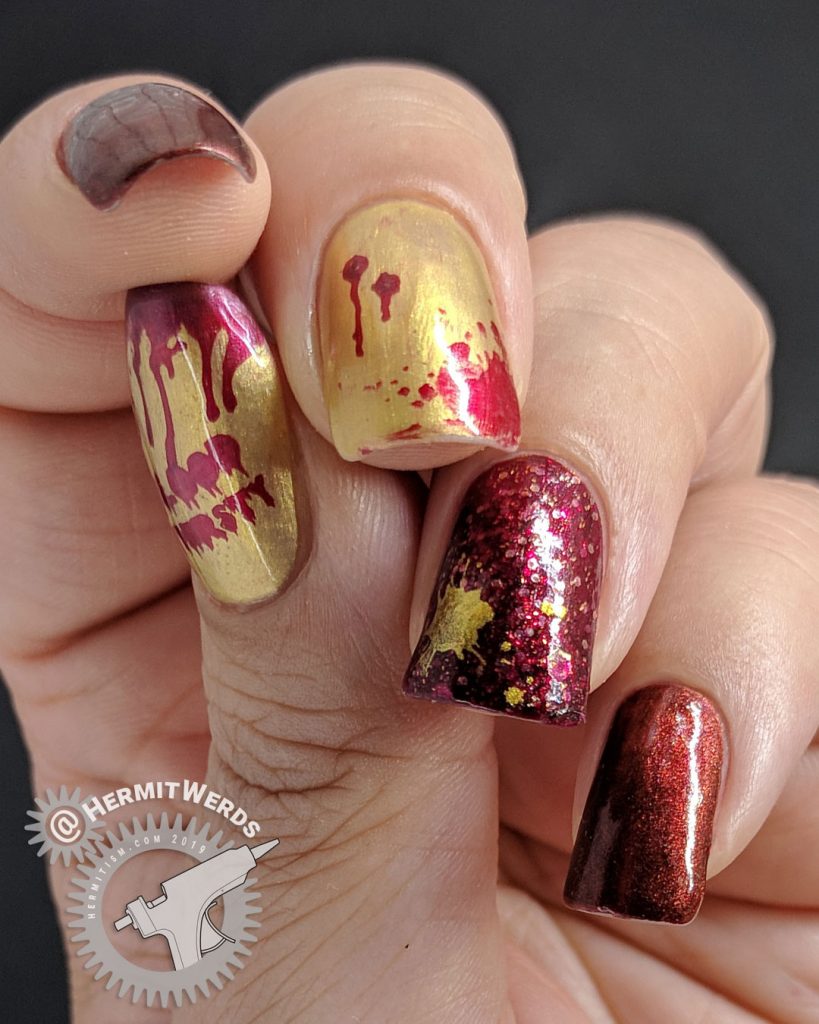 Anyway, I painted this one for @clairestelle8's Halloween nail art challenge prompt: vampire. I have plans to catch up with the previous prompts so you might see a whole bunch of very short posts in the next bit. This is my favorite month for nail art so I'm going to try!
Meanwhile, check out some vampire/bloody nail art from previous years:
Until next time, friends! 🙂