[press sample]
I'm always excited when spider or bug prompts show up. So today's design jumped ship from @clairestelle8's Halloween prompts to @glamnailchallenge's spider prompt. I really wanted to explore some ugly prettiness and neutral shades with just a touch of color. So I painted in all neutrals and ended with a tiny bit of watercolor paint. And, of course, a new (for me) shade of glow in the dark powder from Beauty BigBang: J2103-4A.
J2103-4a – green gitd powder
So this is not the first time I've reviewed glow in the dark powder from Beauty BigBang. I love to play with it. This time I decided to try mixing it with an acrylic glow in the dark paint that didn't have much glow to it. Well, with a little powder, the glow became super strong. I used it to fill in a few spots on my decals and it did not take five layers like when I used the paint in this design nor did it end up being as brittle when I transferred the decal to my nails.
I've previously mixed these powders with clear nail polish. It tends to dry faster than I'd like. The acrylic paint mix was much easier to work with. Next time I paint glow in the dark decals I think I will dig out my acrylic medium and see if that works. It's certainly a technique that Robin Moses uses so it's got to be good!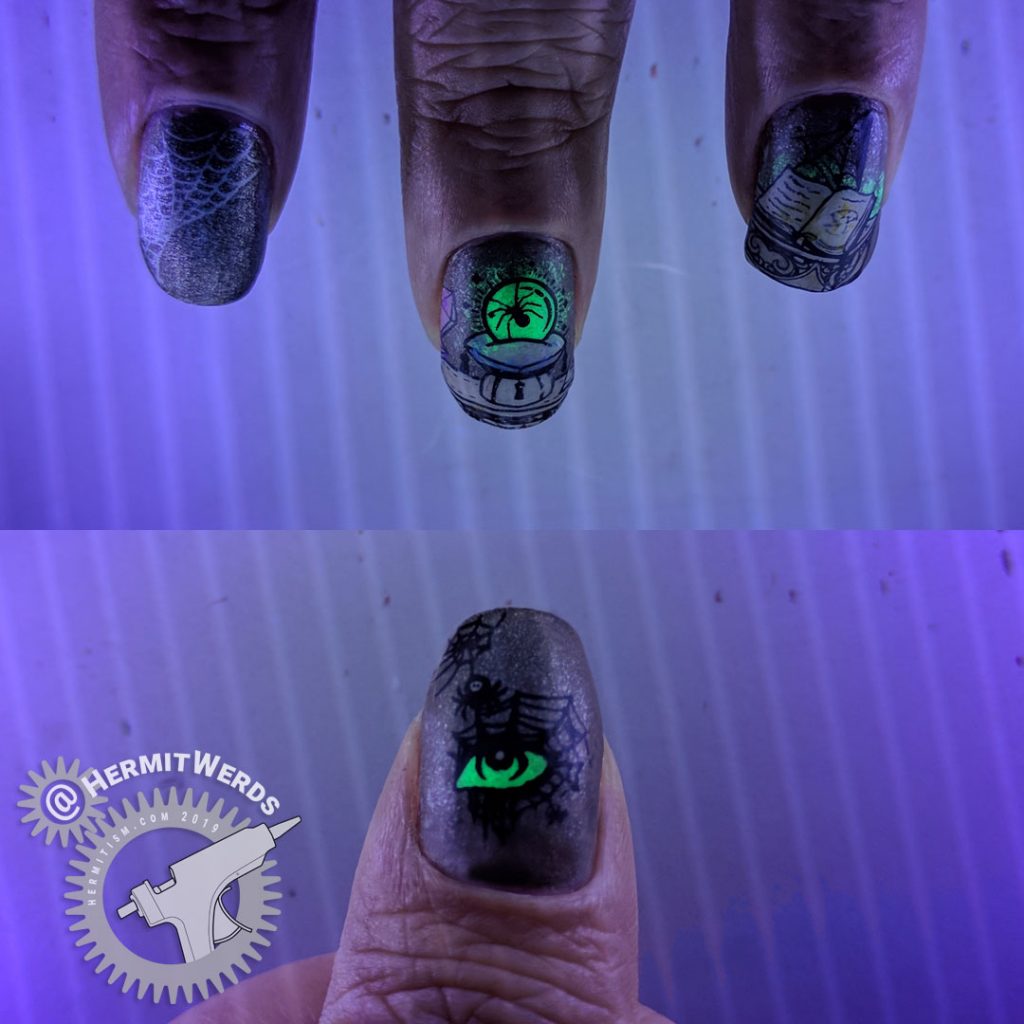 You may also notice that I faded out the glow around my objects and it made a cool effect with my led curing lamp. However, if you are only wearing this in natural light situations with no black I'd avoid doing this. It tends to make the objects blurry instead of subtle and magical.
Products Used
Base Polishes:

Stamping Polishes:

Advanced Stamping Polishes:

Watercolor Painting added on top of the white stamped areas.

Stamping Plates:
This design was a lot of fun to put together. One little trick I used was to select part of the image and replace it with something else. I believe the glowing crystal ball had an eye in it and I replaced it with a wee spider from my Major Dijit stamping plate.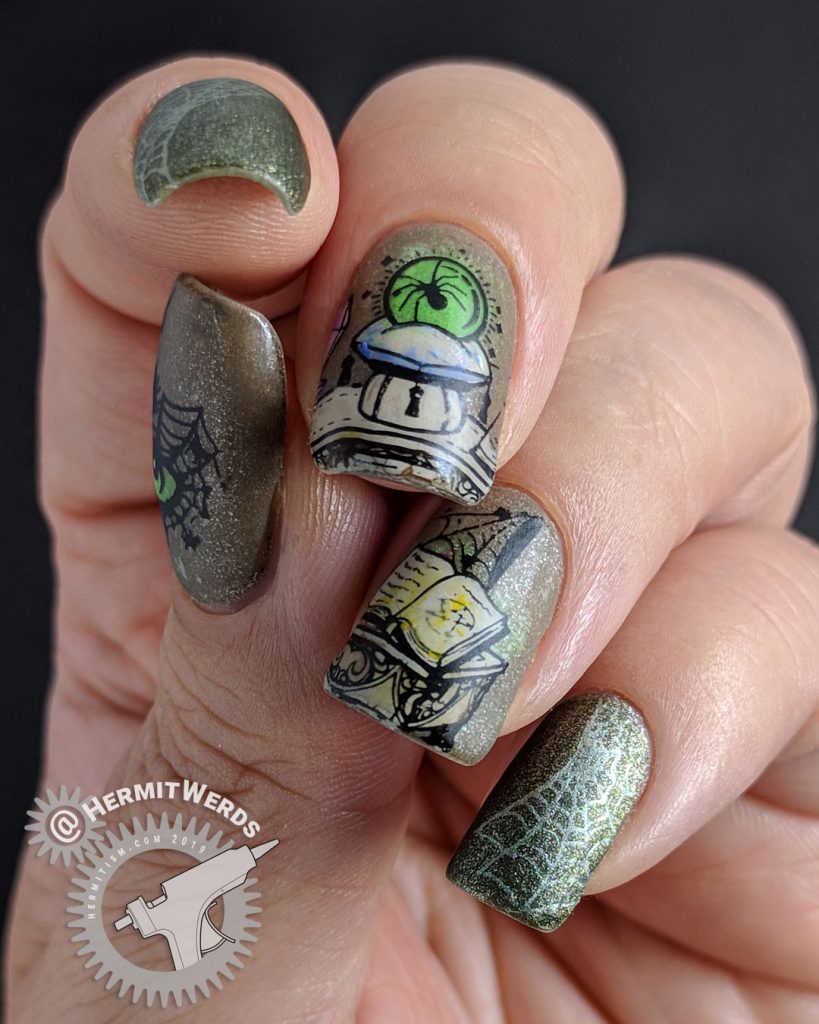 And in case you were curious about what my design looked like pre-watercolor paint…
TLDR
I held off on getting green glow in the dark powder because it's the most common shade of glow-y stuff you can find. But there really is a difference in how well the powder works so I've found Beauty BigBang's J2103-4A to be worth it.
Use my discount code (hermi) for 10% off your order at Beauty BigBang. (Non-affiliate code)

Until tomorrow, friends! Glow on! 😀