No review today since all the items from Beauty BigBang were used in yesterday's design. That said, I thought it was important to post two different designs since there were 12 different kinds of rhinestone in the grid. So today's look sports the golden heart and round rhinestones with a 2mm round from eBay and more of the black caviar beads filling in the gaps. I love how the accent nail came together and it could only be an accent since this was painted for the swatch prompt of @ColoursWithinWomen: Mint.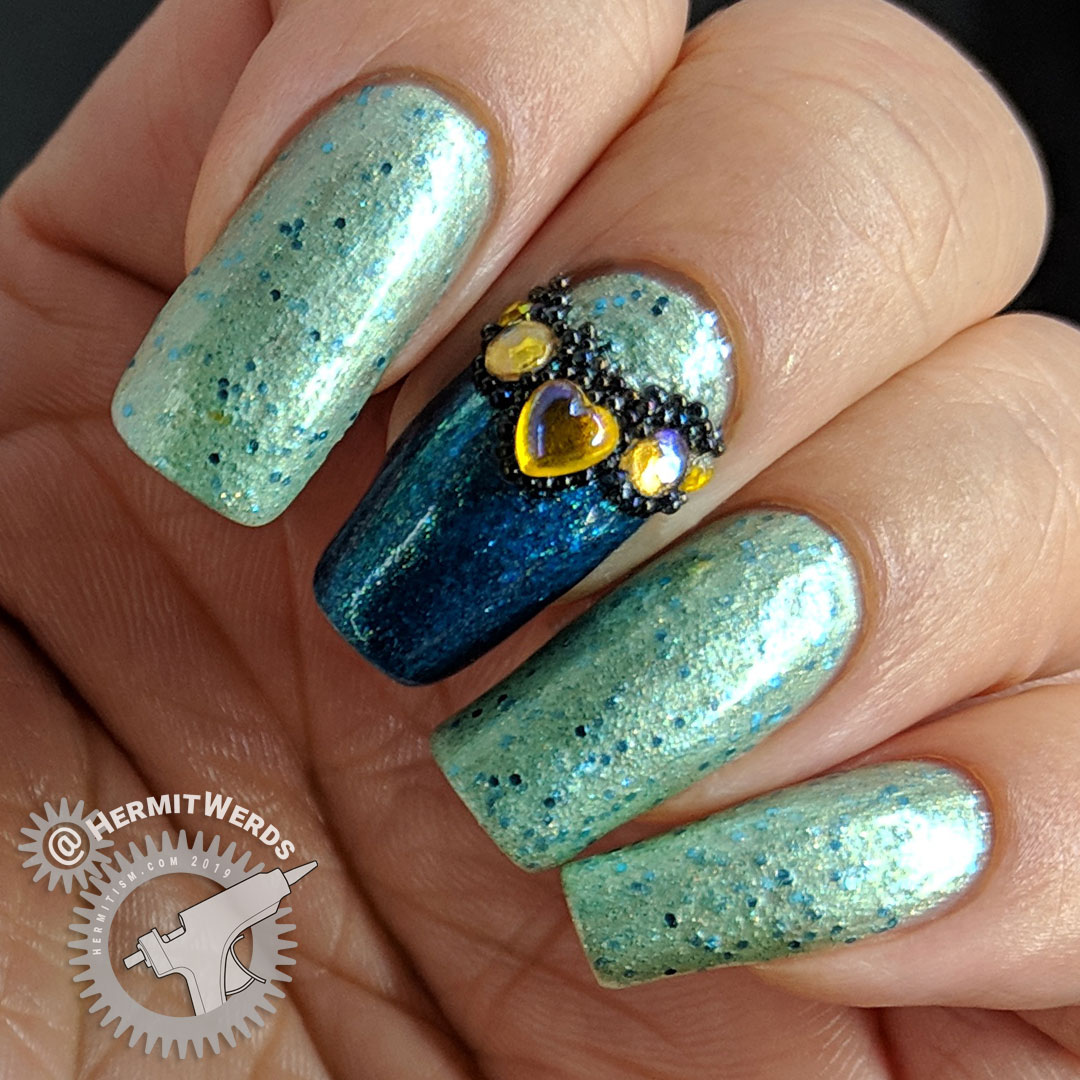 Products Used
Base Polishes:

Revlon's Parfumerie "Wintermint" and Sinful Colors' "Kissy"

Nail Decorations:

Beauty BigBang's 12-grid 6A set and black AB caviar beads (press samples) with 2mm rhinestone from eBay
I wanted to create a half moon look since generally I don't like how they turn out when I paint them. I freehanded the curved line with just the nail polish's brush since it would get covered up with the bling anyway. Then while the polish was still wet, I applied the larger rhinestones. The caviar beads were attached with just a little clear polish, which does not hold them as securely as nail glue. By the next day I had lost a few caviar beads. Definitely do not cook anything with caviar beads on your nails unless you attached them with plenty of gel or nail glue! LOL
Well, I couldn't have this design on long anyway since I had so much nail art due, so my application method worked fine for me. This is probably my best half moon look ever. 🙂
So 3D… 😉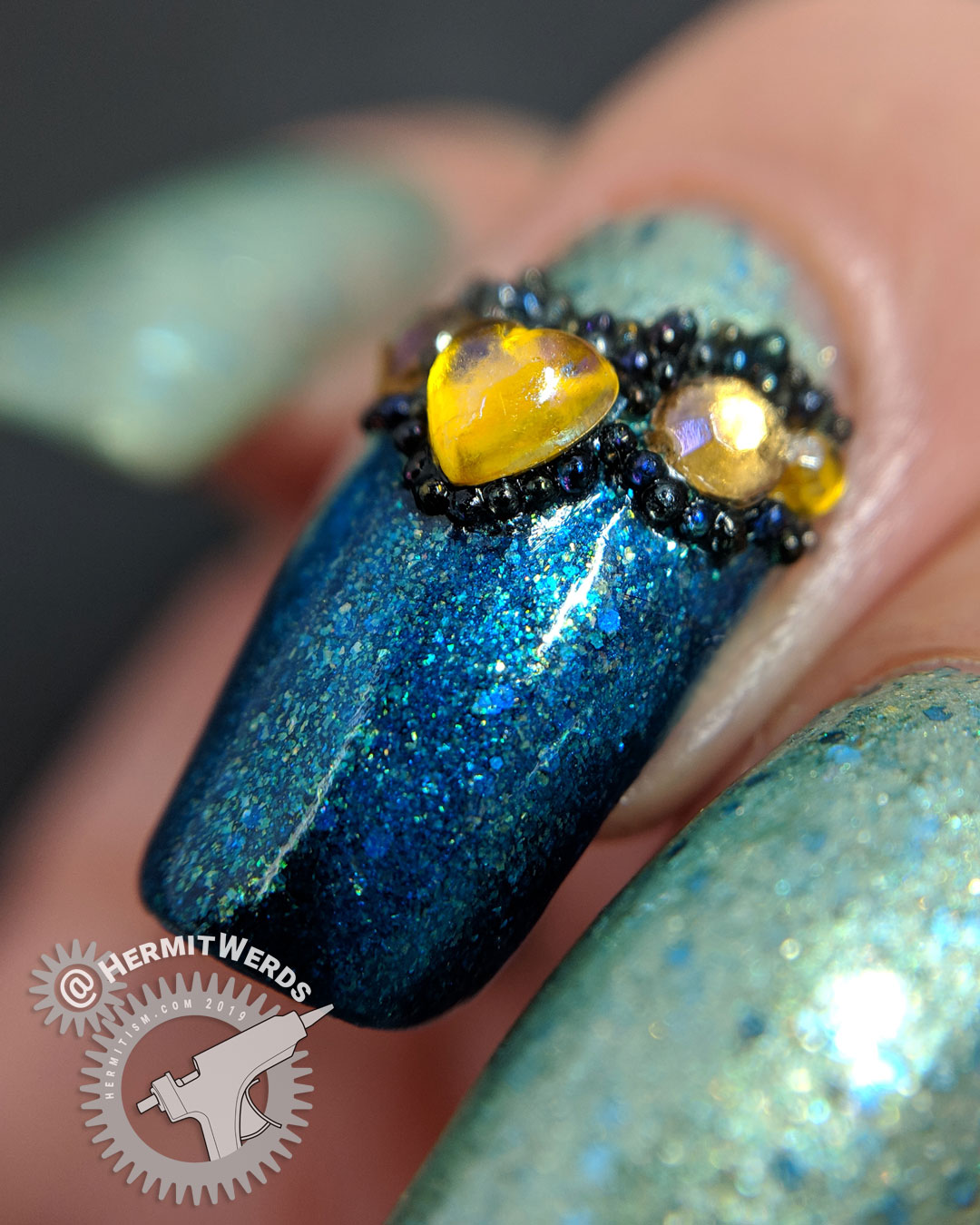 #ColoursWithinWomen
Over seventy participants in this challenge. Mint is a polish that most Instagram nail artists have at least one of. Check out the group tag to see everyone's individual design up close.
Kind of reviewing?
Since this is more a secondary look for yesterday's review, I thought I'd include the purchase info again. If you're interested in buying the rhinestones or caviar beads, follow the link and use my code (hermi) for 10% off your order. (Non-affiliate code)
12-grid rhinestones (U0920-6A) – fun, but rounded bottoms make them harder to glue down
AB Black Glass Caviar Beads (J4200-3C) – beautiful, but black coloring comes off if you play w/them too much