Happy Chinese New Year! A holiday which I prefer over the western version with its dropping balls and celebrities bribed to entertain us instead of being with their families. I always feel bad about that even though I know they are making a lot of money. Aside from the cute animal associations, here are three more reasons why I prefer Chinese New Year to my own culture's:
More family-oriented vs. sit in front of a tv around midnight or go to a party. Yeah, I'm a hermit.
More focused on getting set up for a successful next year than making resolutions you'll only keep for a few months. So project complete vs project ongoing.
More time off around the holiday and it's taken more seriously. So many businesses close for a week or longer, which we see when all the Aliexpress and eBay sellers are marked as away. LOL Meanwhile, we're lucky if the store gets closed for half a day.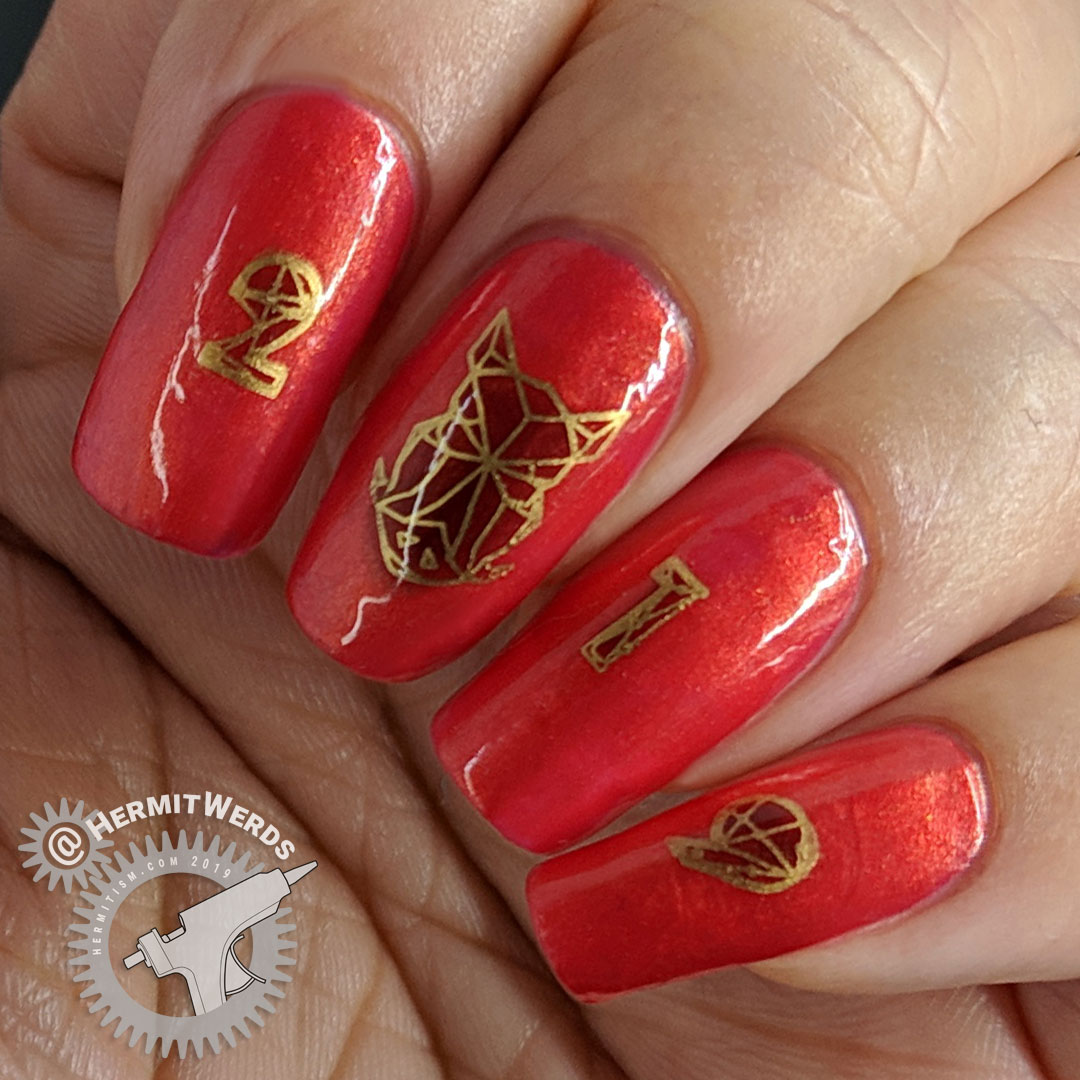 I really wanted to fit in one more Year of the Pig nail art before Chinese New Year passed, but I didn't have a whole lot of time for something elaborate (reviews are coming! *cough*). So I kept things simple with a flat color and only one stamping decal each. Believe me, I did have tentative plans for background stamping and then I slapped some sense into myself. LOL
Products Used
Base Polish:

Stamping Polish:

Advanced Stamping Polish:

Stamping Plates:
China Glaze's "Jamaican Out" really is my go-to red when it comes to Chinese New Year. It feels so rich and yet bright at the same time. And I love that little bit of orange too. It just seems to fit the holiday better.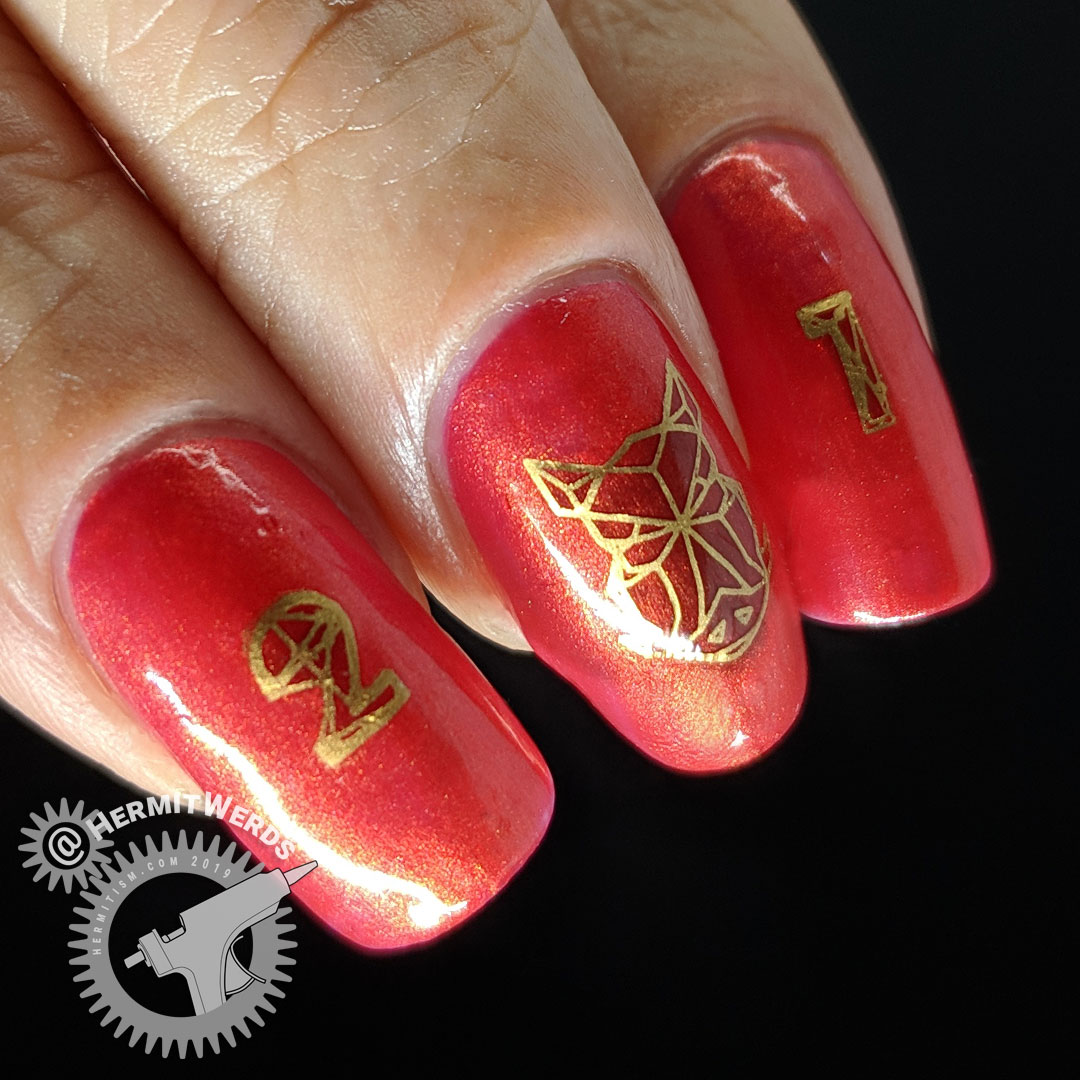 Until next post, friends! 😉