It's very close to Valentine's Day, but I wanted to stay as far away from that theme as possible (not a big fan of the holiday). Then I saw Midnight Stamper's "Calm" post for a challenge group I had never heard of before and used the group's over-arching theme (use things you've purchased and haven't played with yet) to guide me.
I'd purchased UberChic Beauty's Far East-02 stamping plate last year and, to my sorrow, still hadn't used it yet. Win. I even had an untried red-ish polish too.
I was a little worried that the polish I was using for stamping was not opaque enough, but since I was stamping on a the light parts of my gradients, it turned out okay. I'd initially planned on filling in the space under the house/bridge with more of the same color since it wouldn't reach the tip of my nail. I still did that, but I sponged it on instead of just painting it to make the color mis-match look intentional. It ended up adding more depth to the nail so very happy about that. (Usually I prefer taking photos outside, but, as you can see, they turned out darker today.)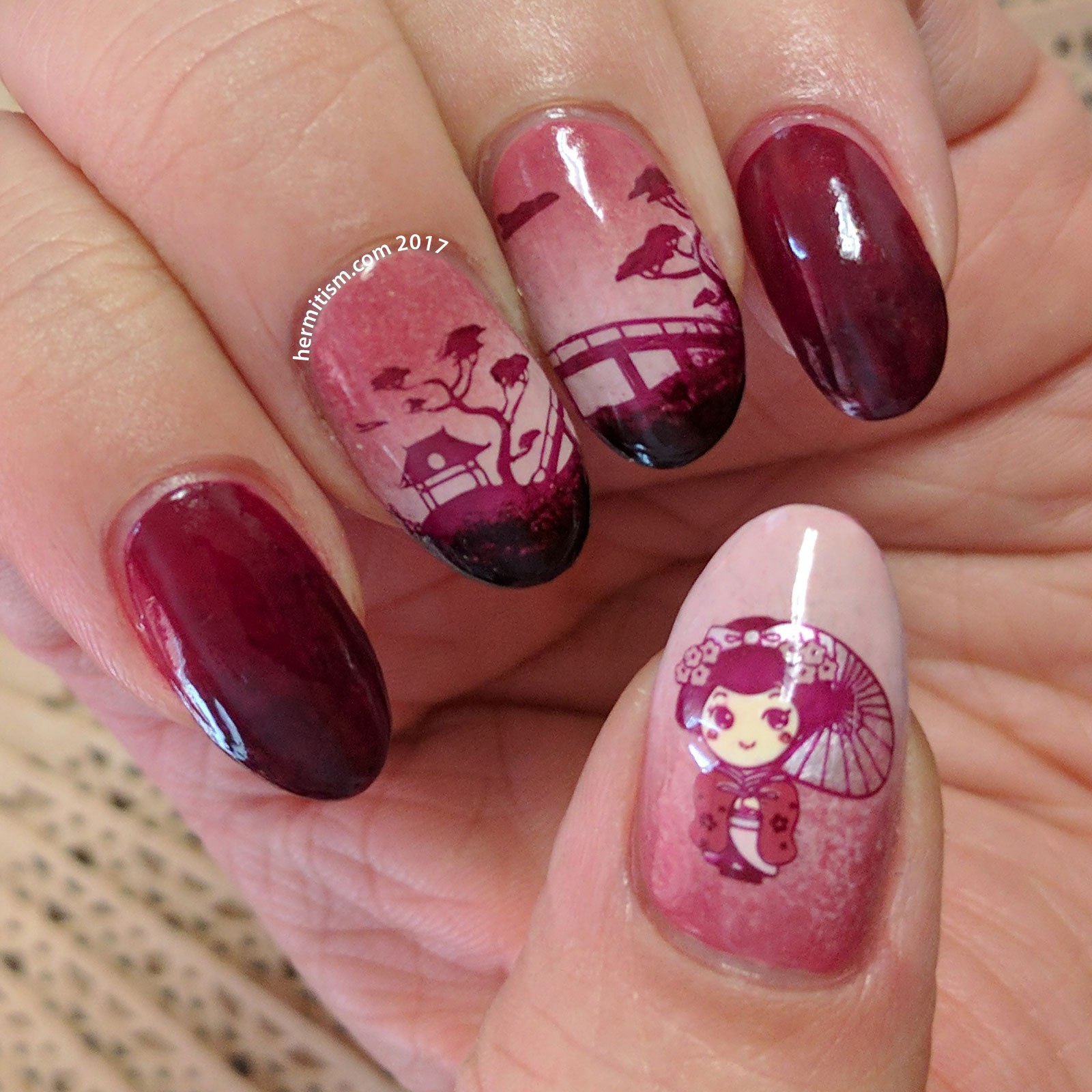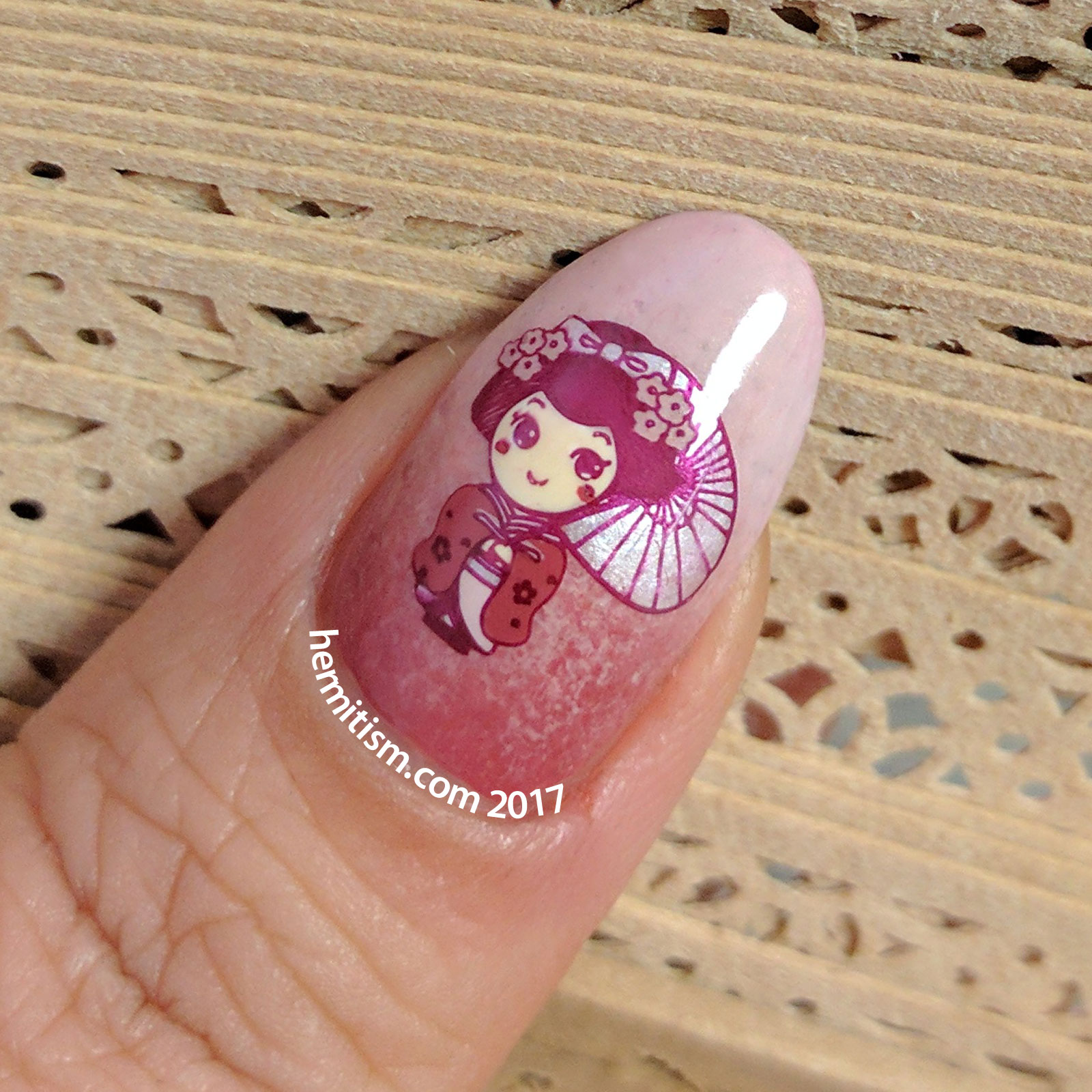 I wanted to 100% stick to red and pink polishes only, but I wanted the colors in the decals to stand out. So I compromised by using Sinful Color's "Tokyo Pearl" which is a four-coater pearly white. I tried to dab it on lightly enough so the pink background would show through and tint it.
Crumpet's Nail Tarts' 26 Great Nail Art Ideas (2017) – Pink and Red:
30 Days of Color (Jan 2017) – Calm: