Well, I'm going to be getting out of order, but I haven't forgotten the nail art prompts that I missed! I really wanted to paint some Robin Moses nail art this month, but I wasn't interested in snowmen (which is what the prompts were for on Instagram) so I asked myself what I wanted to paint. There were no poinsettias anywhere in my prompt list and that's what my heart wanted. And #ColoursWithinWomen had a red prompt which fits poinsettias perfectly.
So I went for it. Unfortunately, between having to cobble together a new index nail and trying to convince myself to start freehanding through a fog of exhaustion I missed the deadline. Oh, well. They're still posting today so I'm on time for that!
Products Used
Base Polishes:

Sinful Colors' "Sinful Sunrise", "Starfish", and "Sugar Sugar"

Freehand Painting:

Acrylic paint and Orly's Color Amp'd "Hollywood Royalty" for the poinsettia's centers following a Robin Moses painting tutorial from 2017.
I was surprised at how quickly I was able to paint the poinsettias (and holly leaves). Robin's tutorial was great and she even talks about how to space the petals so they look like real poinsettias instead of just a red flower. #inspiredbyrobinmoses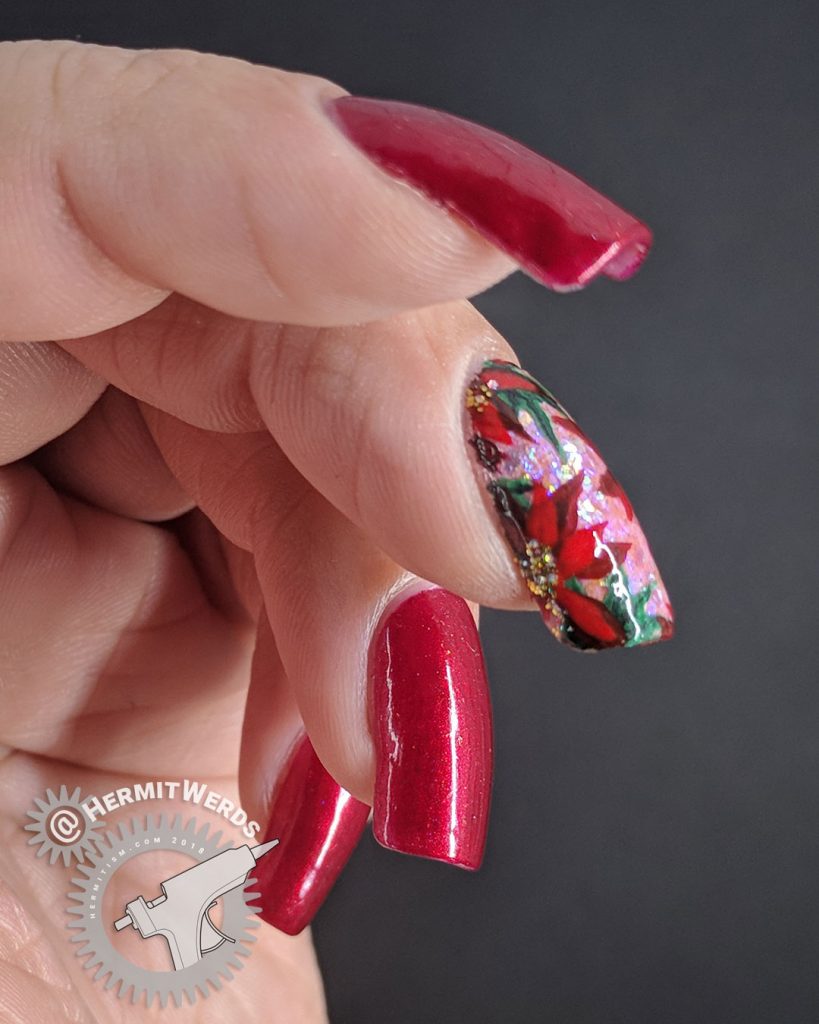 I've had Sinful Colors' "Sugar Sugar" pre-blog, but it's been so long since I painted with it. I like that it's a slightly more complex red with shimmer and little flashes of colorful microglitter and red flecks. Thing is: I have so many pretty reds with shimmer. Will I continue to use this after this December or am I better off destashing since it's part of the core line and I can re-buy if I change my mind? 😬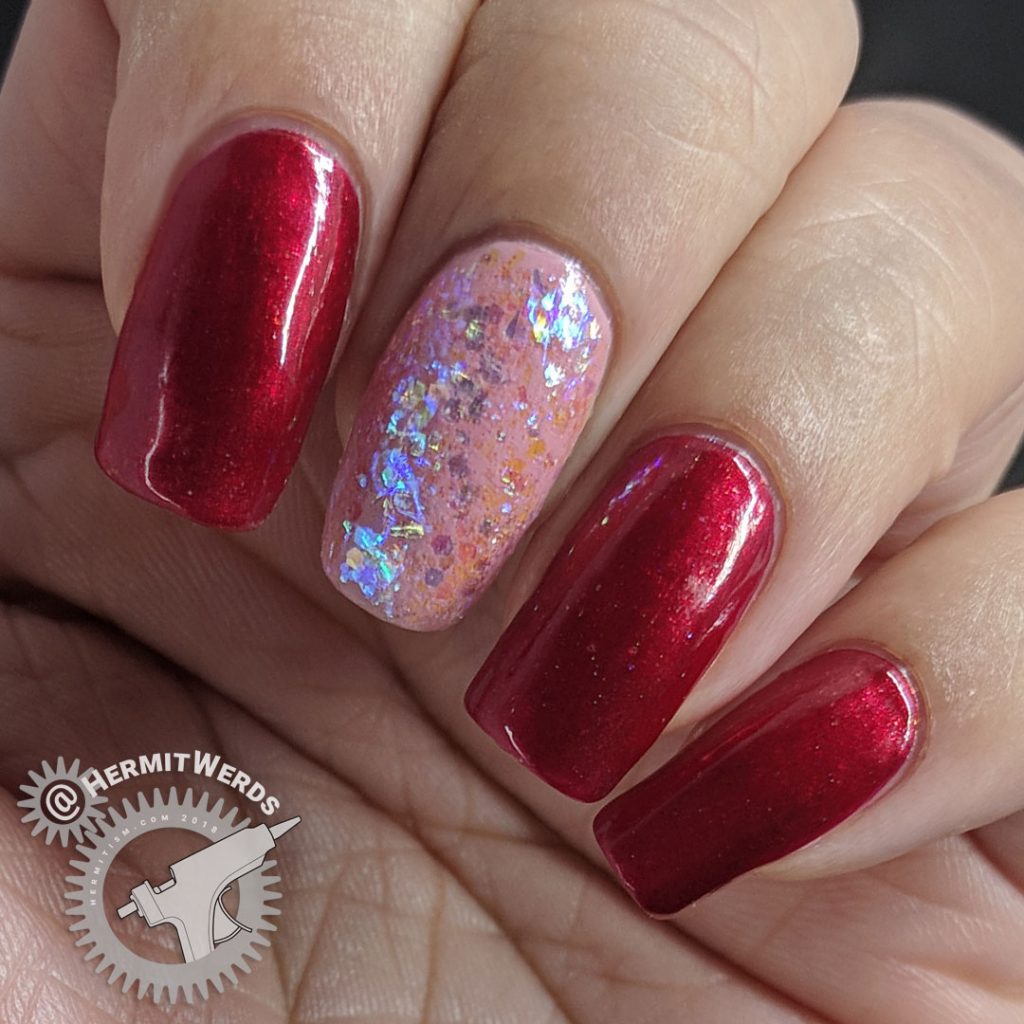 That's all for now! I've got a lot more painting to do if I want to catch up. LOL