While the title of today's nail art doesn't trip off the tongue delightfully I thought painting a deep sea creature whose scientific name means "vampire squid from hell" to be quite appropriate for October. But the truth of the vampire squid is not horrific at all. According to this paper, the vampire squid feeds off of marine snow: a mixture of dead bodies, poop, and snot. Yep. Vampire squid be poop-eaters. Using two thread-like filaments, the vampire squid scours the oxygen depleted depths for bits of the tasty rain from above. It is only when it feels threatened that the squid turns itself inside out to show the spiky interior responsible for its name.
Despite how it's described, I find the vampire squid to be adorable. It's more like an adorable spiky umbrella with a fascinating mix of octopus and squid-like characteristics.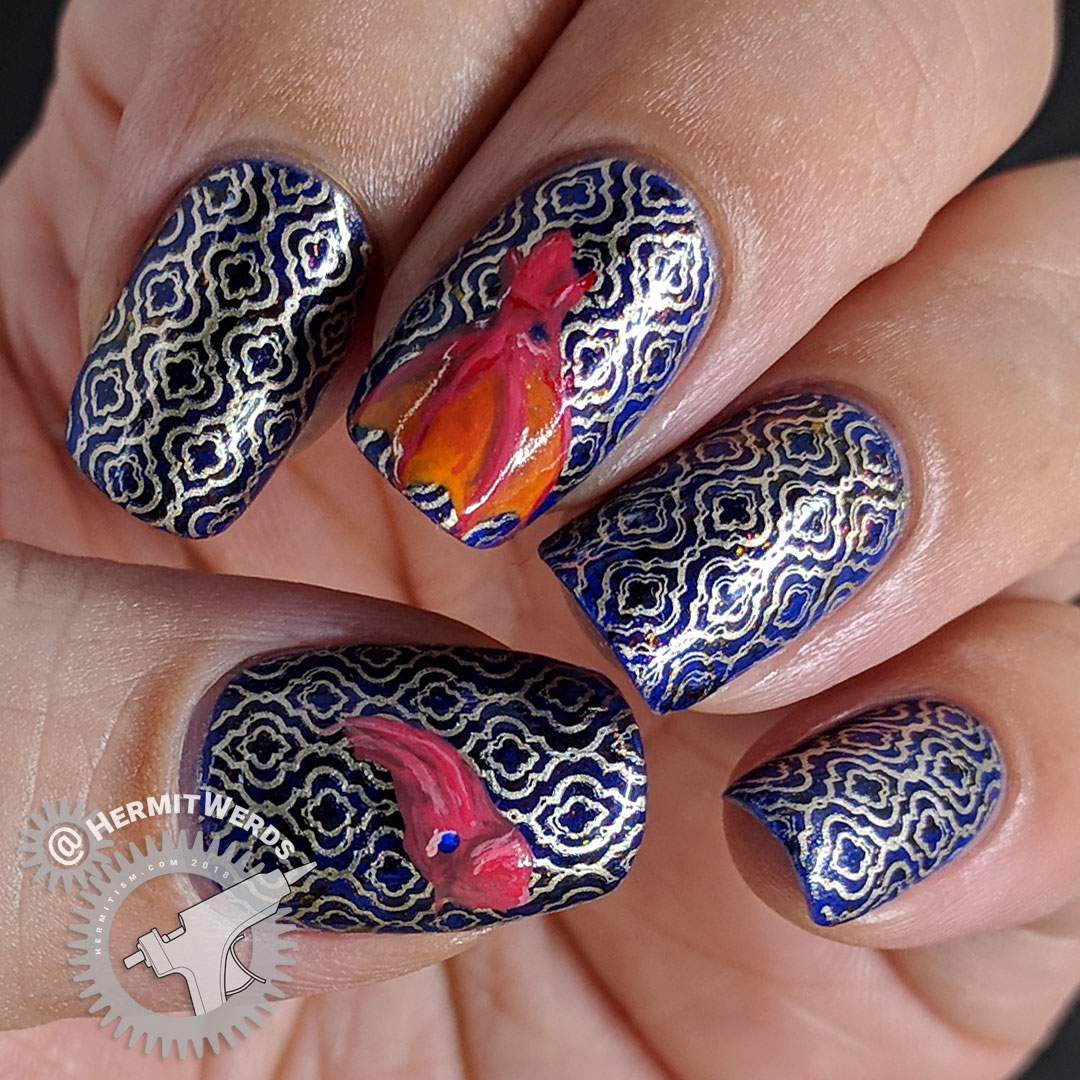 I think I did a relatively decent job of painting this wonderful animal. I just wish my nails were longer so it could have been centered more!
Also, I think this is the last time I'm including Maniology's name change notice. Hopefully everyone's aware of it by now. 🙂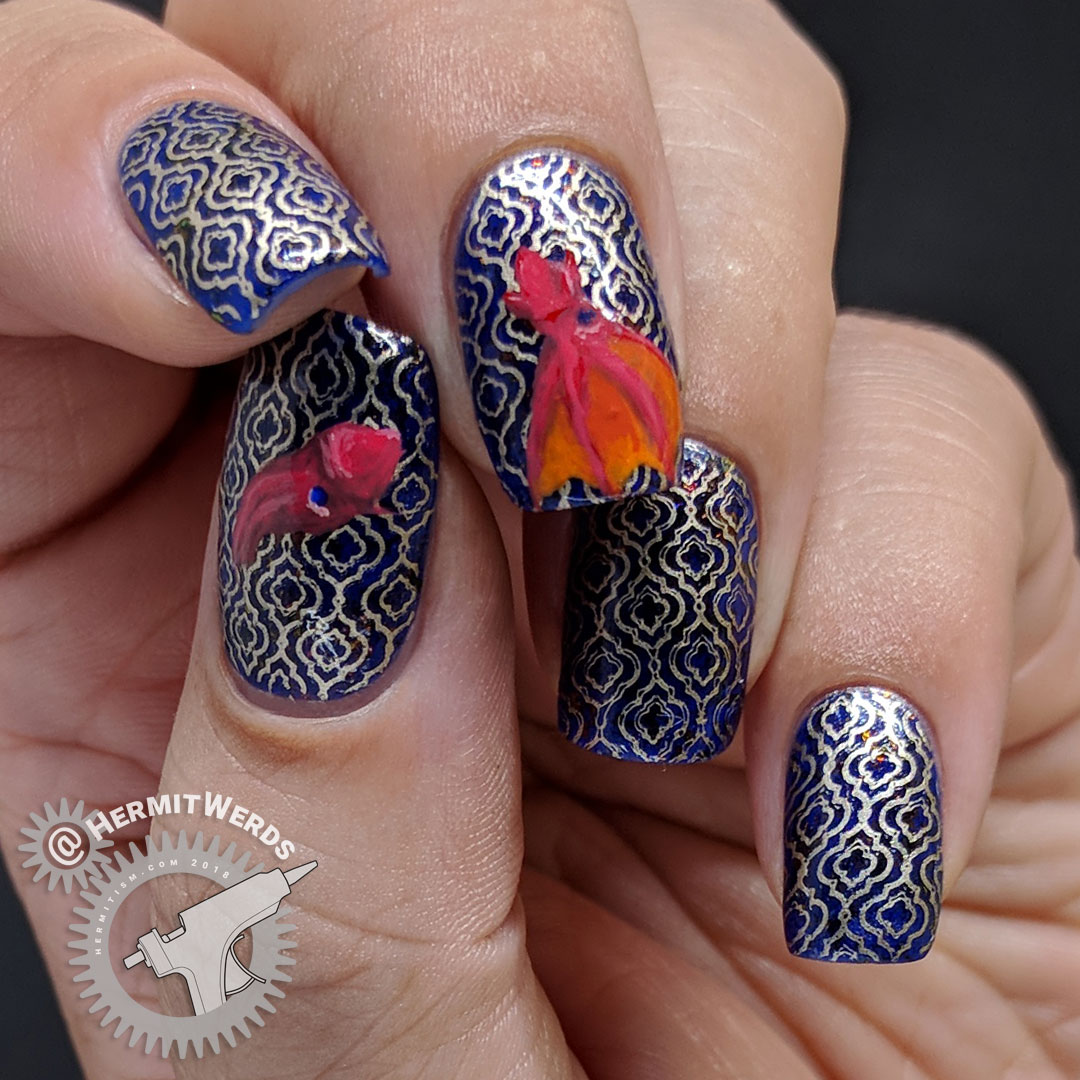 #AZNailArtChallenge's prompt is 'Q' is for Quatrefoil, which is where today's pattern inspiration comes from. I thought I'd include a shot of just the quatrefoil, which is pretty handsome, even if I didn't get perfect pickup. I do wish I'd had a larger quatrefoil pattern to use because the base polish is stunning and it mostly got covered up…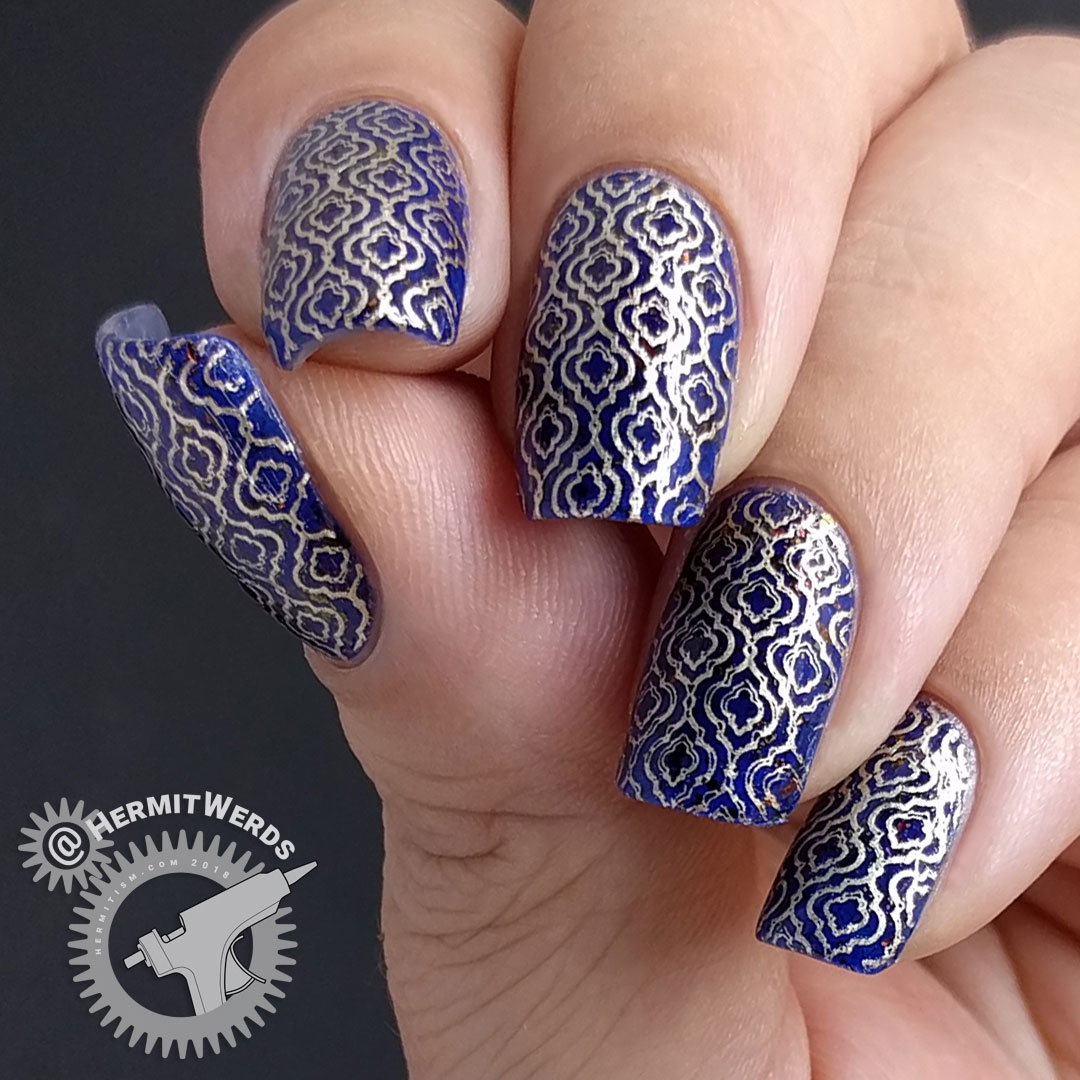 So here's a shot of the base polish: Ms Sparkle's "Oh So Nifty!". Oh, it's so stunning and, I'm sorry to say for you, no longer available for purchase. So I guess that means this swatch photo is just me torturing everyone else with something they can't have.
Sorry?
The polish dried dull like many jellies do, but I covered it with glossy top coat because that's how I keep from destroying everything. :p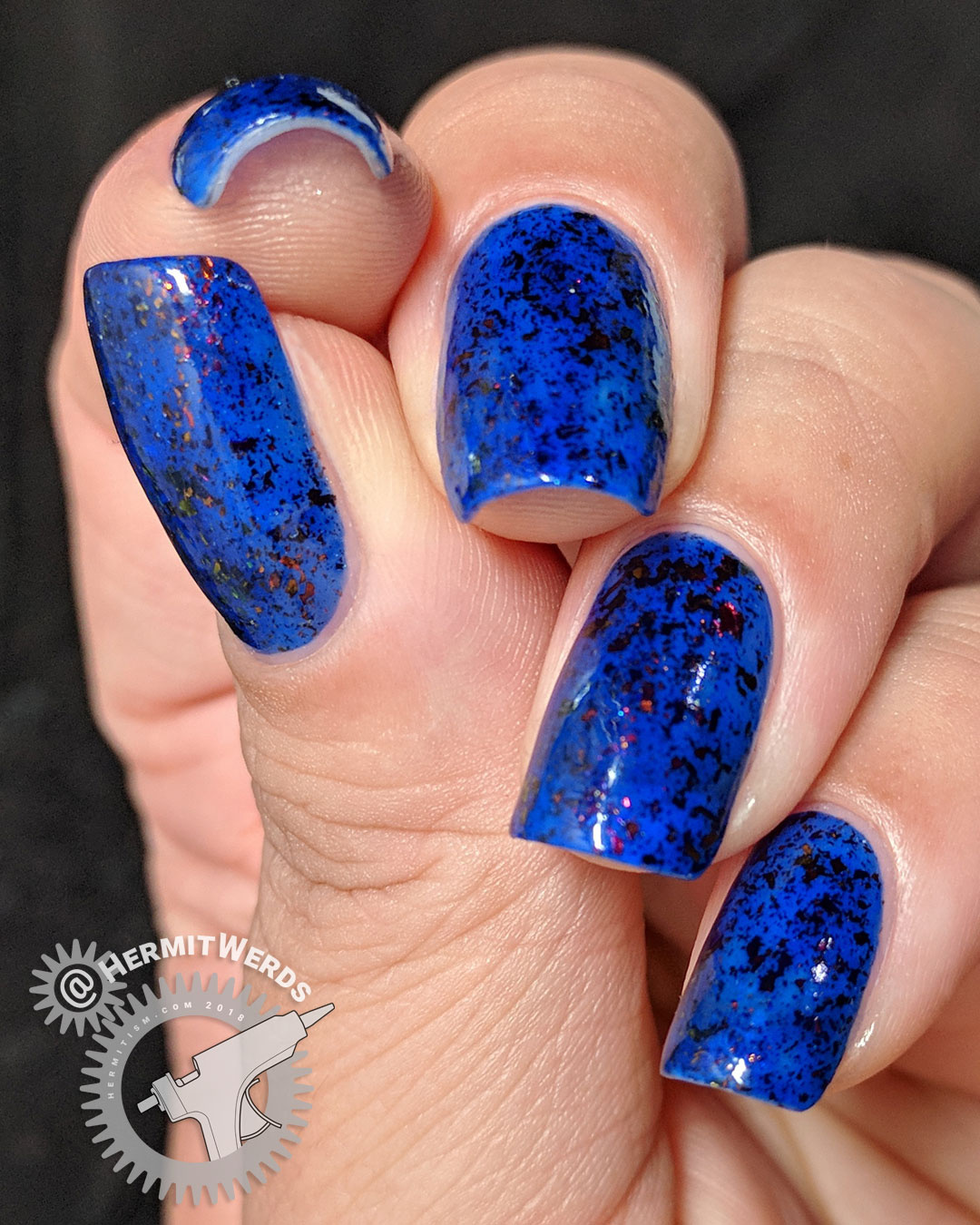 Well, this was a great challenge prompt so check out all the individual photos at the group tag or just enjoy this lovely collage: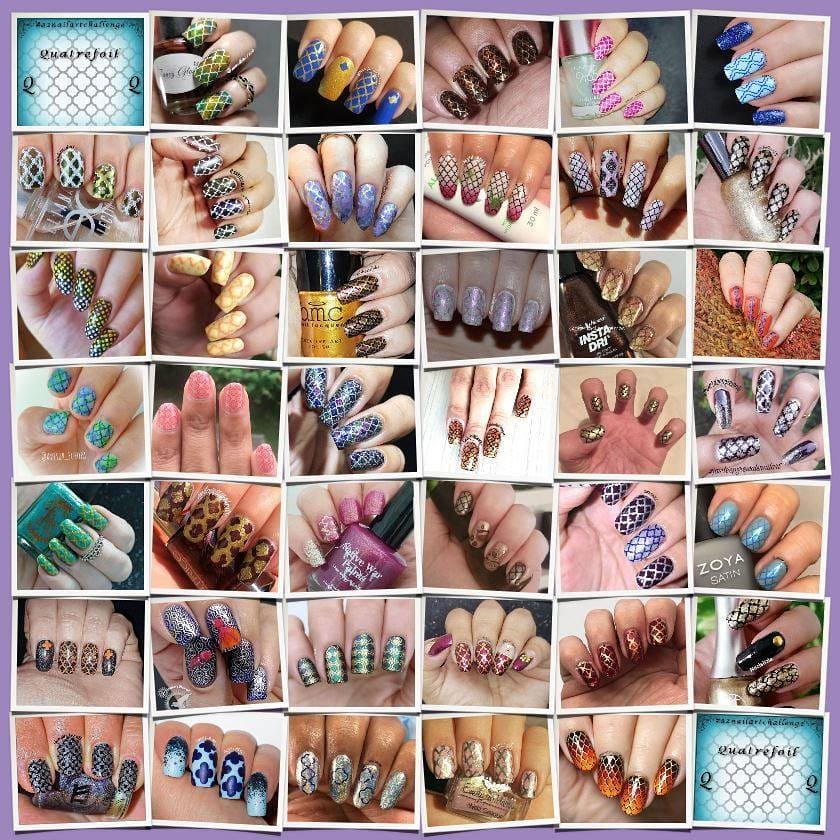 Sea Creatures and Fabric Patterns
This has become something of a trend so here's a quick list of all the other combinations I painted before this one…