Today I bring you paisley and whales! Why? Well, #NailsWithIgFriends' July host, Caroline (@gidwaney), picked Paisley and I just randomly added whales because it felt like a good idea at the time. This is the second time I've combined a large oceanic animal with a common fabric type/pattern in less than a month. I feel like I need to paint damask dolphins or sweater seals now.
At first I was all, I don't think I even have stamping images of seals, but, actually, I do…
We are all doomed.
Pretty simple. I used only one layer of Sephora by OPI's "Looks Like Rain, Dear" because I had gold painted underneath. Best way to reach opacity with a glitter, imo.
(Cheat, in other words.)
And now we bring you an existential nail crisis
I want to scream right now that, OMG! My nails are so short! But are they bitten down to the quick? No, no they are not. No bleeding or wincing for a few days because I took off too much. And I still have slight visible nail line! It's amazing how a few years of nail art can change your perspective. 2cm long nails started to feel reasonable until I had to dig in the yard and move heavy boxes around. Now the tips of my fingers can touch things again! How weird!
But I miss my long canvases, even if I kept struggling with them warping due to do all the typing I do. I wish I could have both length and mobility since false nails are not a good enough substitute for me.
Never be satisfied! Ensure you will end up a ghost, bound to haunt the best nail polish collection in the city. LOL
Wait, what were talking about? Oh, yeah…paisley whales…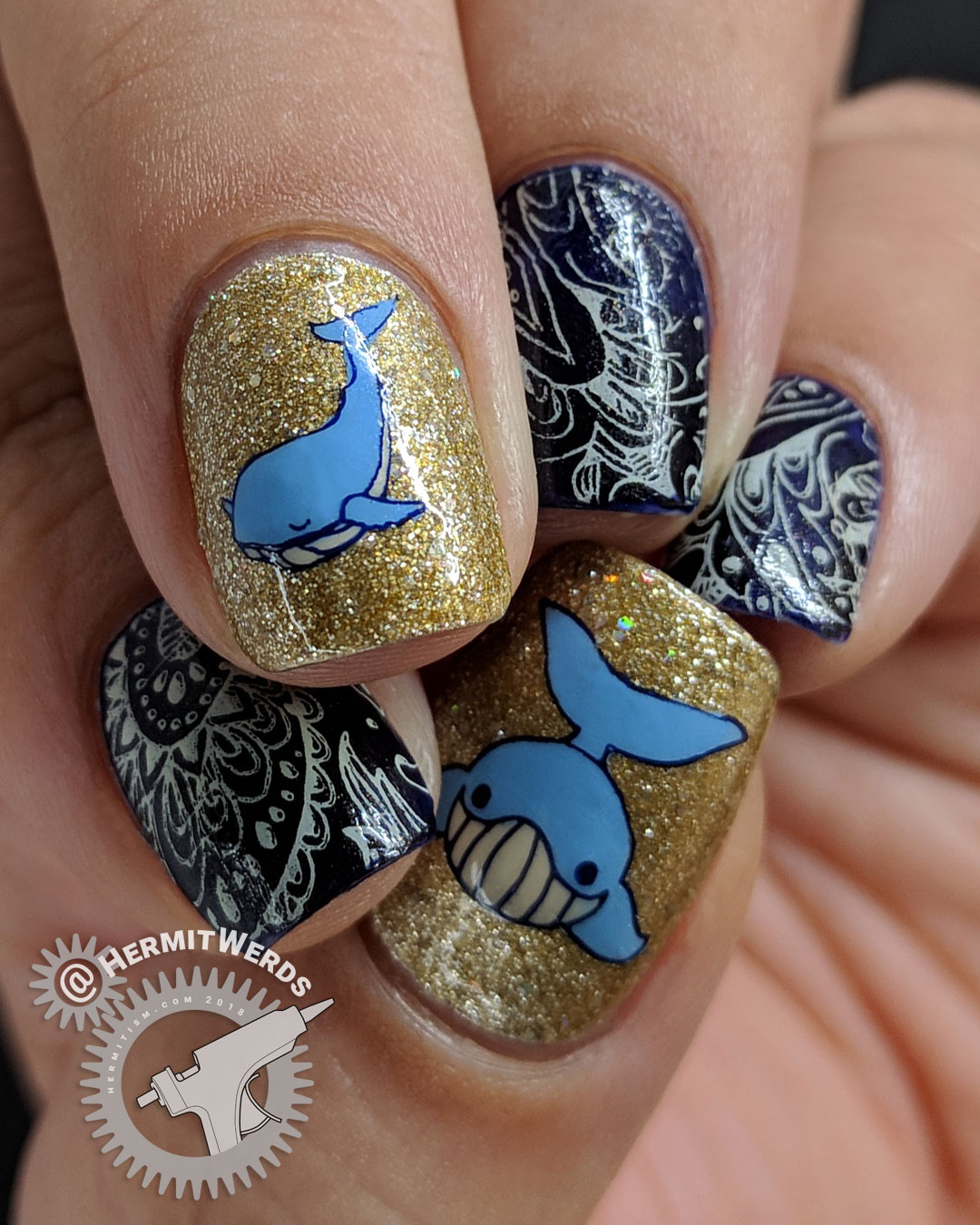 Well, that's all for now! Check out all the other lovely paisley nails in the collage or visit the group tag.