Robin Moses has been uploading freehand tutorials to Youtube for yeaaars. I have actually painted one of them before. I have learned quite a bit from her even though I do not watch every video that comes out. Recently she started a nail art for beginners playlist that I think anyone who wants to freehand should watch.
Anyway, Robin Moses has quite a following on Instagram since so many of us have benefited from her generous sharing. Gigi (@lilahsgigi.nailz) and Tricia (@artisanloom.nailz) posted a challenge with her scarecrow tutorial and I couldn't resist joining in.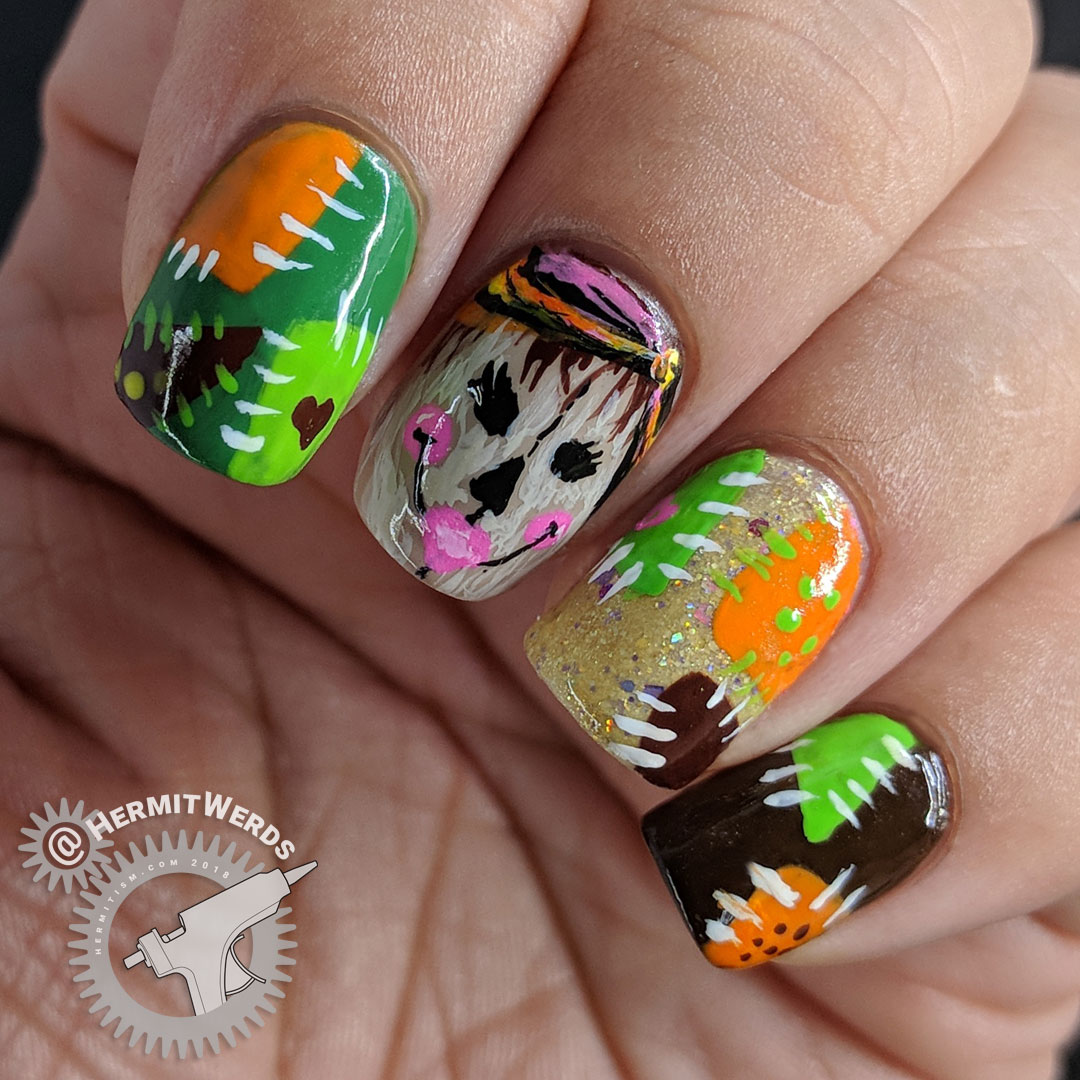 The tutorial shows how to paint the male scarecrow, but she does show her client's other hand which has the female and I liked her better. Definitely need to practice eyelashes and, well, everything. Still, like my results though. 🙂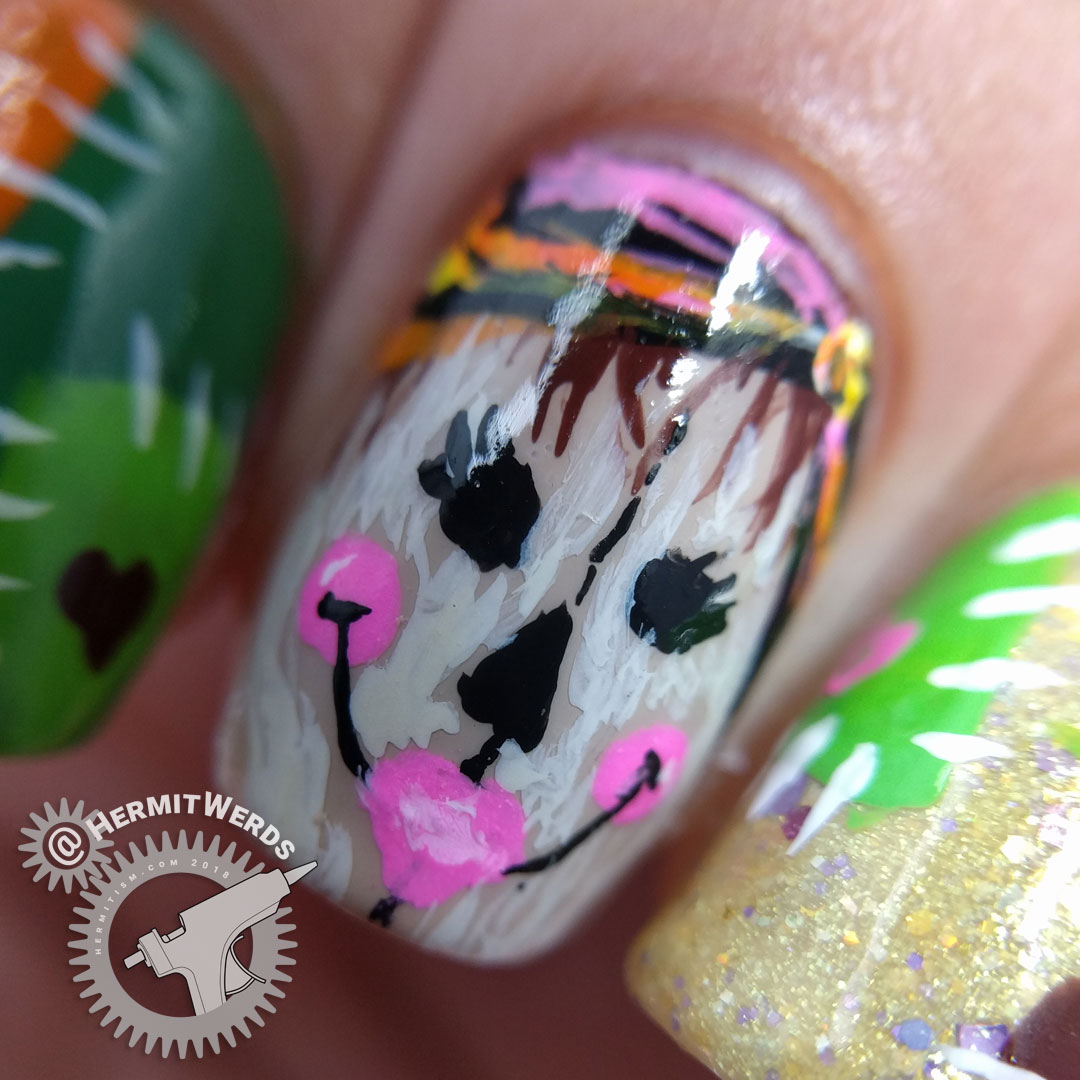 Check out the group tag to see all the different ways the same scarecrows were painted (the variety is awesome). And tune in tomorrow for another Beauty BigBang review (and more ;))!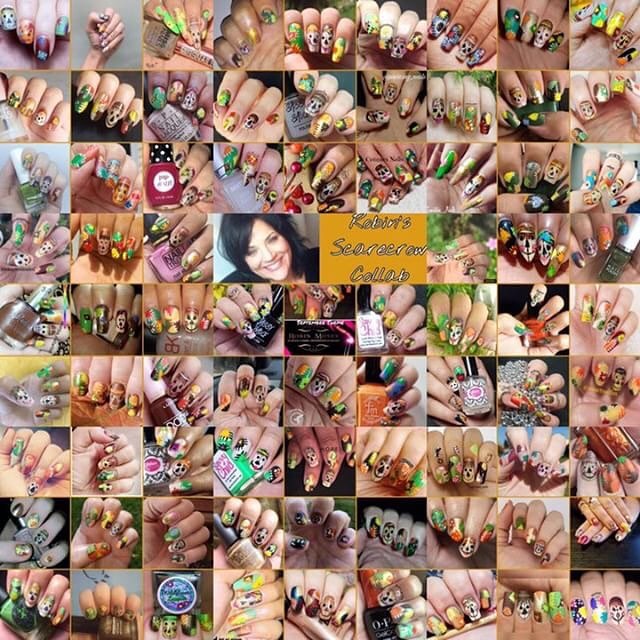 Finally, since we're still in September, I am counting this as my final nail art for #NailChallengeCollaborative. Only three this time, but most of the month we were still in summer, so…
It looks like next month's theme is going to be Halloween, which will both easier and harder to cover since I am going all out this year and the max number of designs you can turn in is four. LOL