Oh boy do those cats talk. Especially at night when you're trying to sleep. Then they go yodeling around the house as if they are looking for you even though you are where you always are…in bed trying to sleep through their insanity. Now I'm the lucky one because I happily sleep through my cat's antics on most nights, but my poor husband… 😜
Would you believe this was the first time I've painted my nails this month? Yep. With all the drawing I've been doing, the need to paint my nails just hasn't been hitting as hard. But I finally dug out my polishes and what do you know…it's almost the same color scheme as my Seattle Tribute. The reason is simple…I'm terrible about using my purple polishes and this is what's left on my unused on blog list. I'm doing really well when it comes to the polishes (only 7 Sinful Colors' polishes left!), but I tightened up my record-keeping on the stamping plates and, well, turns out I'm still a terrible person.
Maybe that's what my cat is running around the house yelling… 😂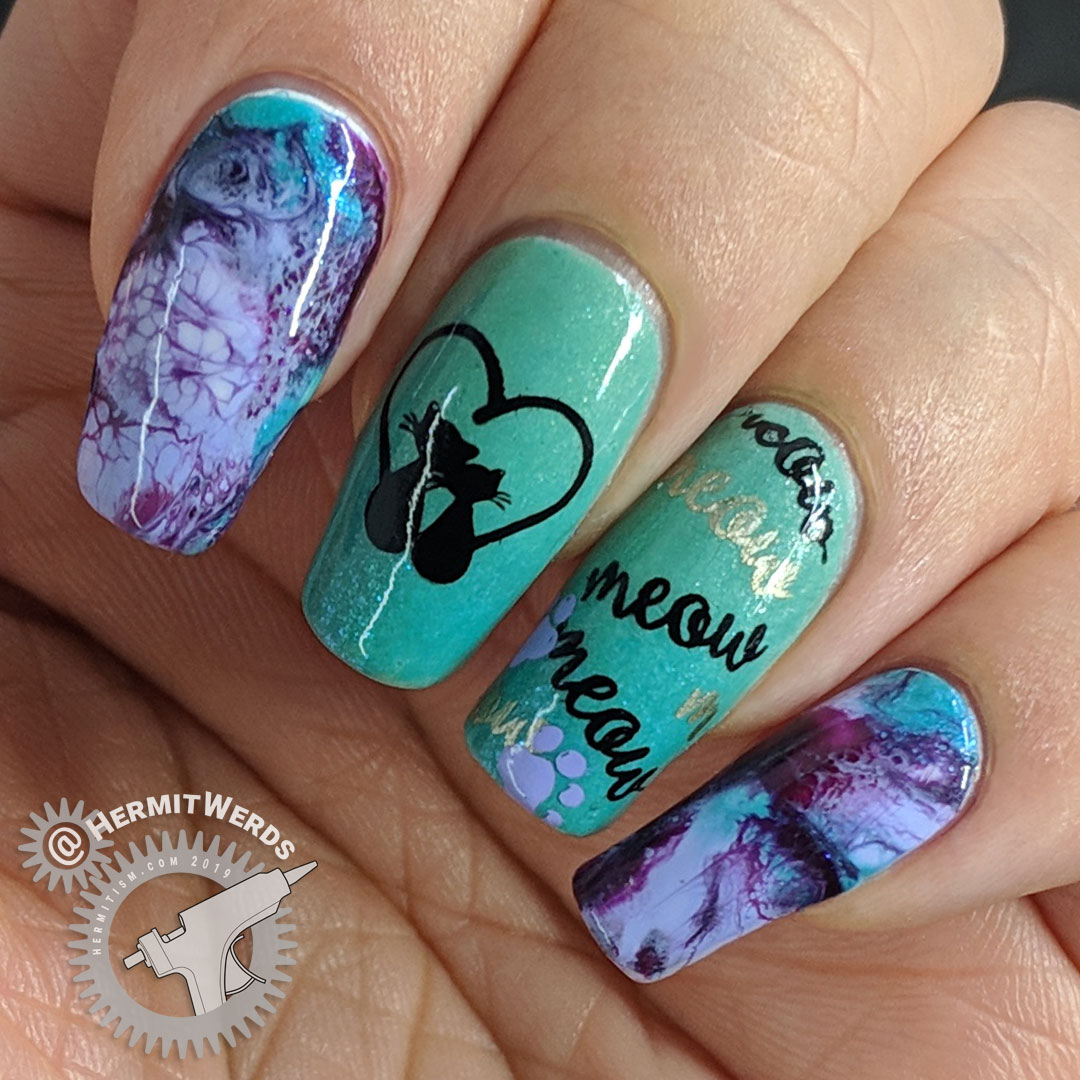 Products Used
Now I know Sinful Colors probably named "Purpunk" because "purple", but I think it hits a sweet spot when it's used in a cat mani too.
Base Polishes:

Smoosh Marble Polishes:

Stamping Polishes:

Stamping Plates:
I actually love all the cute expression images on BP-X11. It's a little disappointing that I haven't managed to use them yet. But look at that little cat couple. I'm sure all the meows on my other nail are the things they are saying to each other…plotting against their owners…
Of course, this was also for #GlamNailsChallenge's black cat prompt, but I am grossly late for that. If I'm being a very good girl, I will finish up and post the nail art for the Northern Lights prompt tomorrow. Meanwhile Ghost is listed for Sunday. heh
Hey, I have more pictures…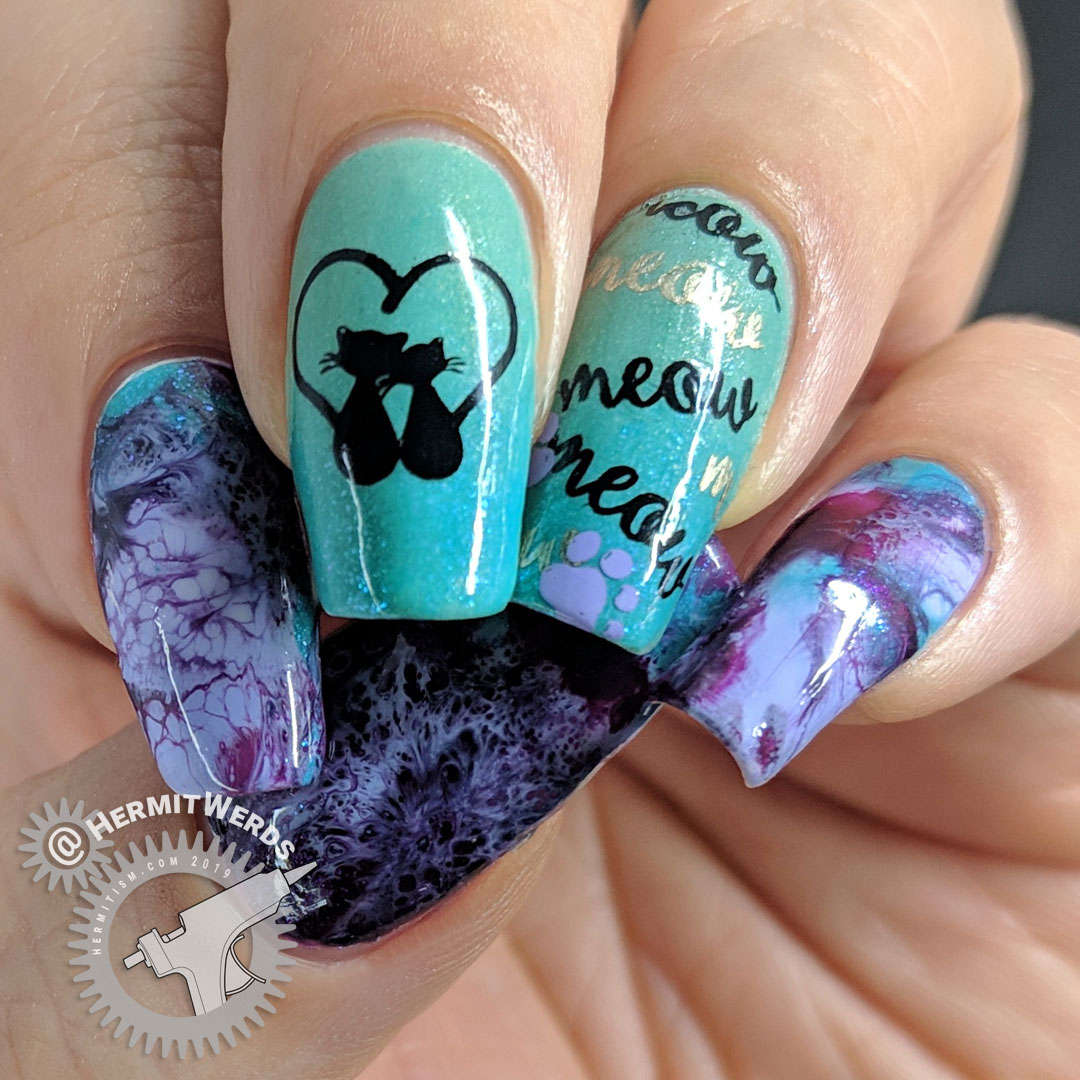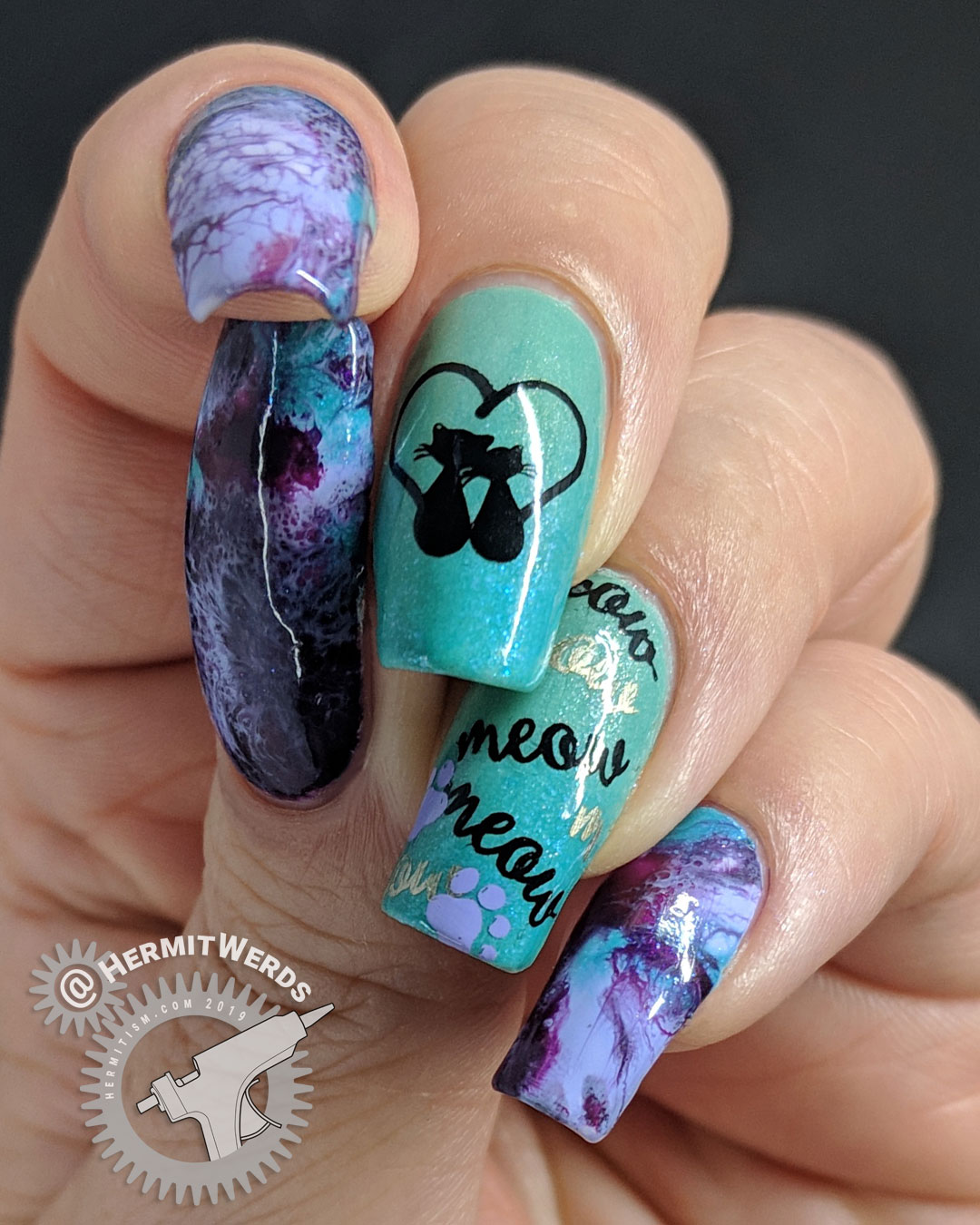 One last look at a smoosh pre-application. I think these worked much better than the ones I smooshed for the Seattle Tribute. I think it helped to let them dry before applying.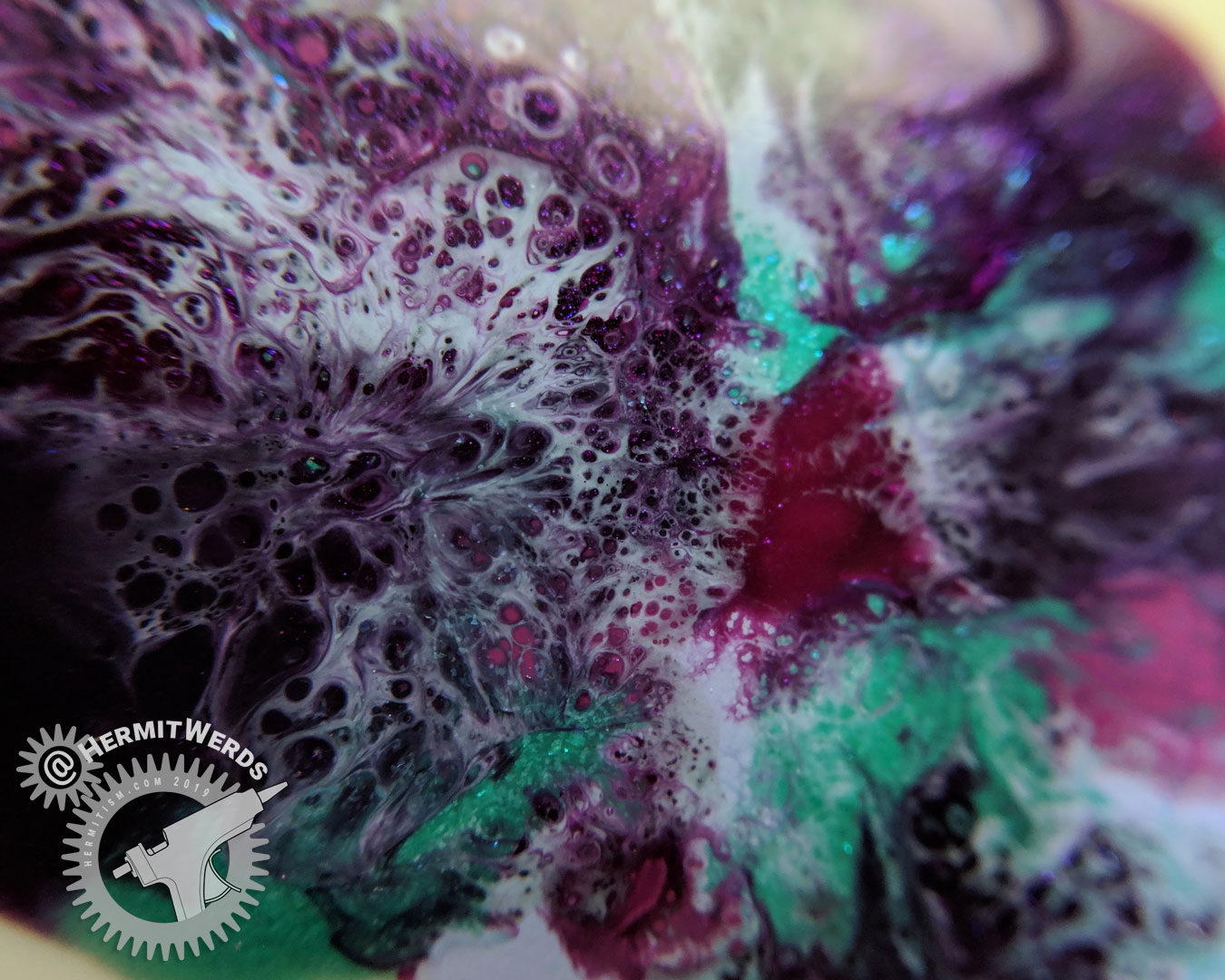 Until next time, friends!