Since I'd so recently painted a monochrome blue mani I didn't really want to have to go through that many test swatches again any time soon. But #WhenColoursCollide had a blue theme so I went with a crazy water marble, which is easier to pick colors for. I'm really happy I did because I not only adored this design and kept it on my nails as long as possible, I also realized why I like some water marbles on me and not others. I simply prefer chaos to orderly water marble patterns. This doesn't apply if I'm adding something on top, but if it's just going to be a water marble, I need more variety to keep me happy.
It's funny because I really admire those perfect water marbles on other people's nails and have been trying to get myself to practice them. I guess I can drop that idea now and focus elsewhere. 🙂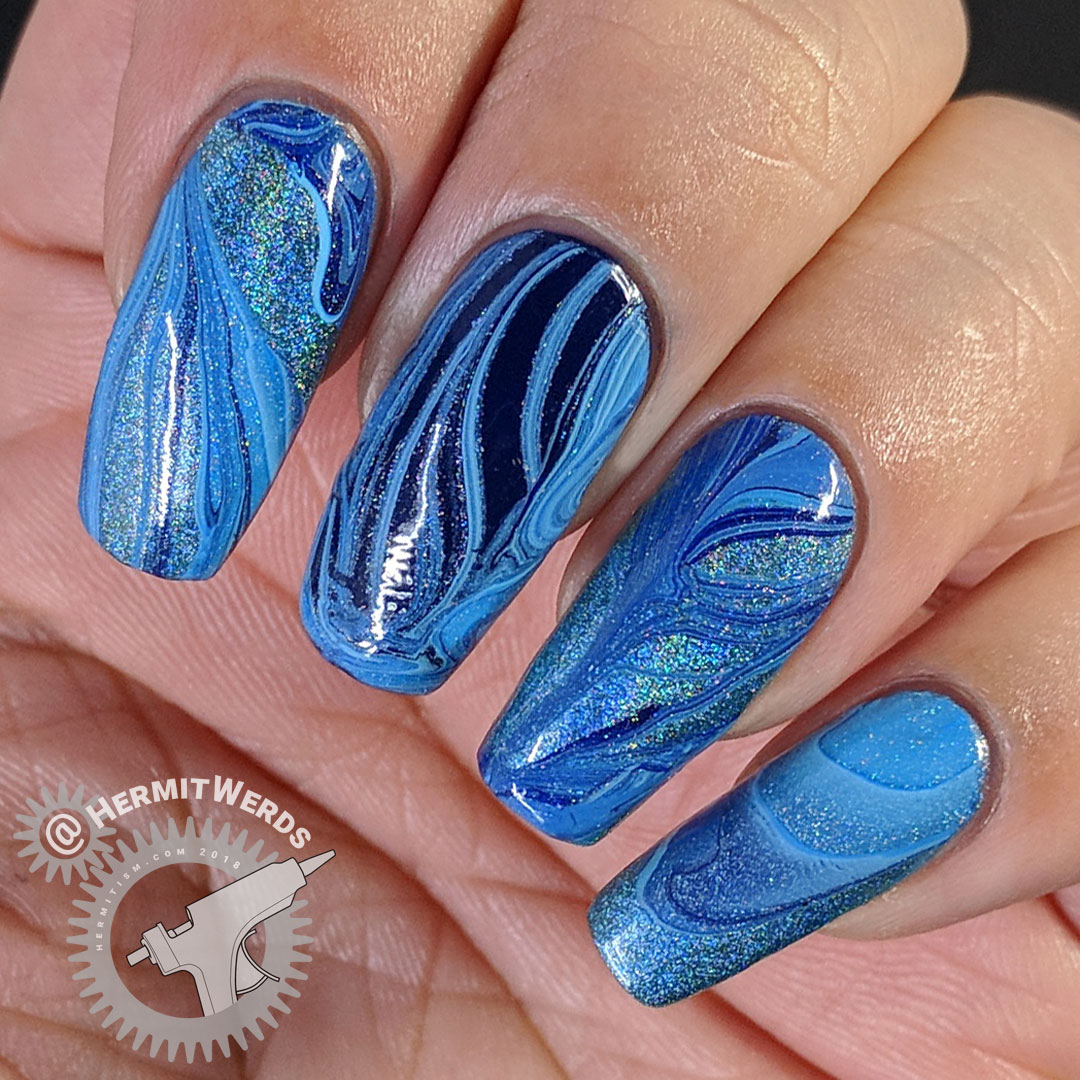 I really like the marble "recipe" of three cremes and one holo. I did have to paint the holographic polish on my nails before applying the water marble because it did not come out opaque. You can really see this on my middle finger and thumb where I painted the nails with the creme shades instead.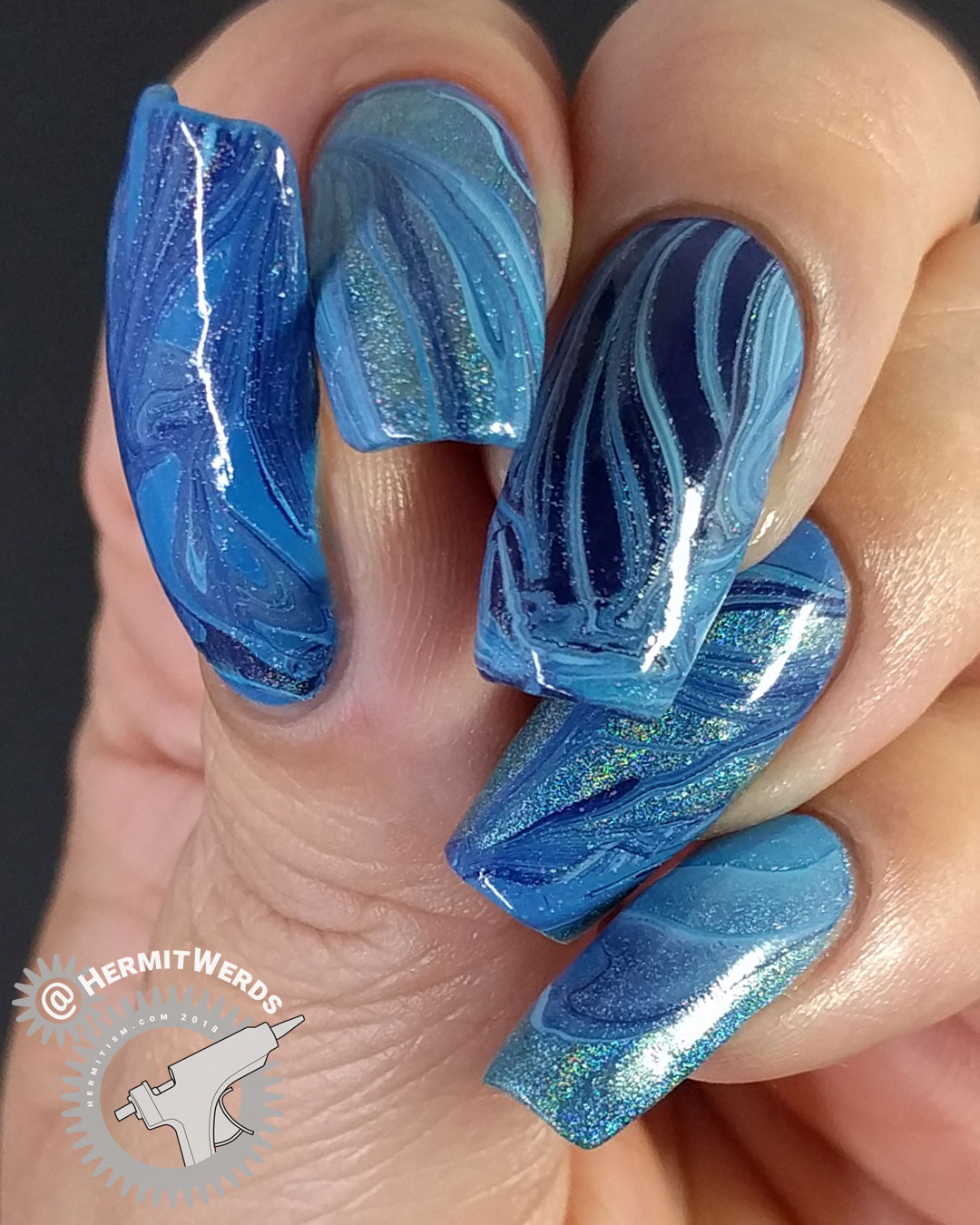 And a few macro shots just because…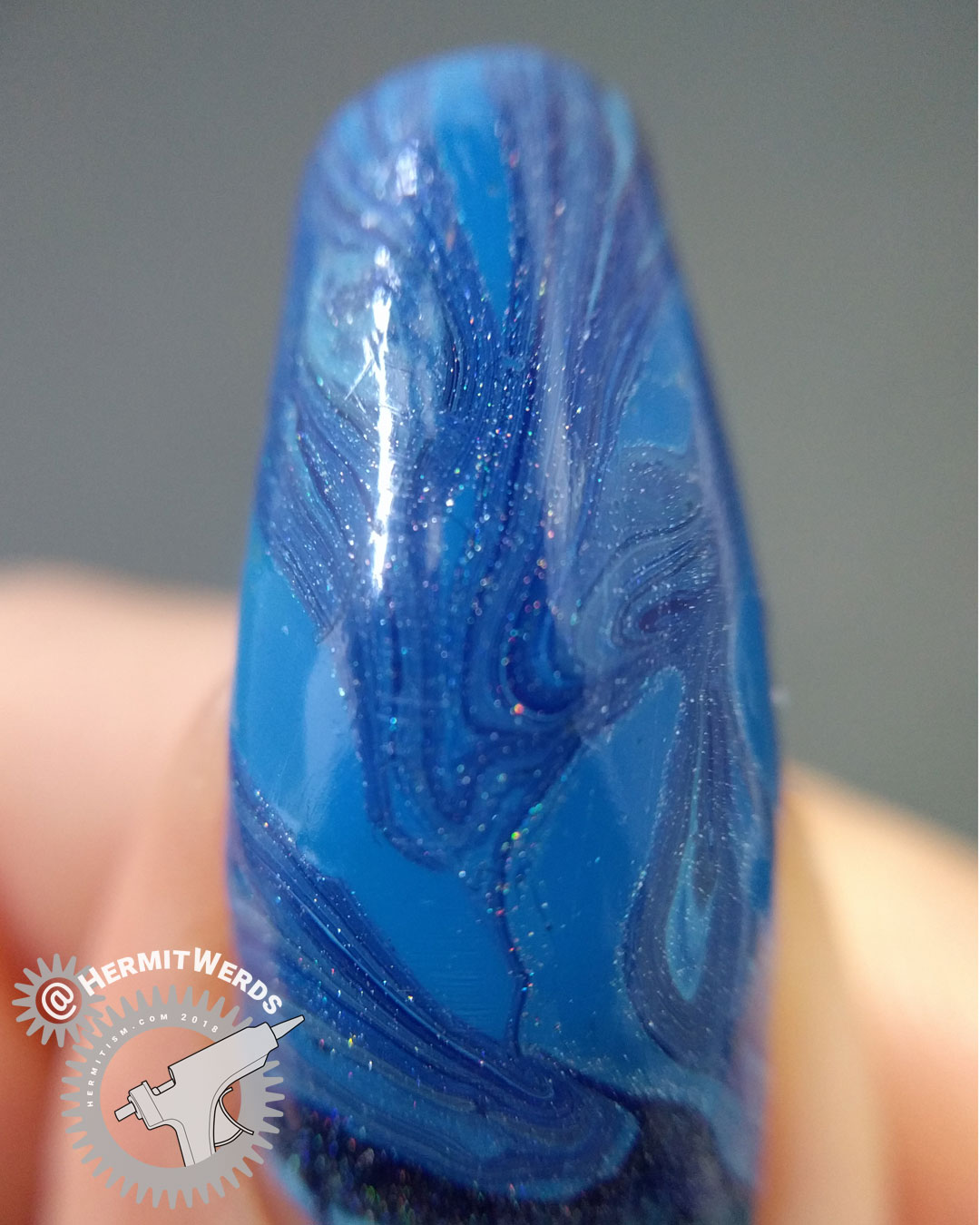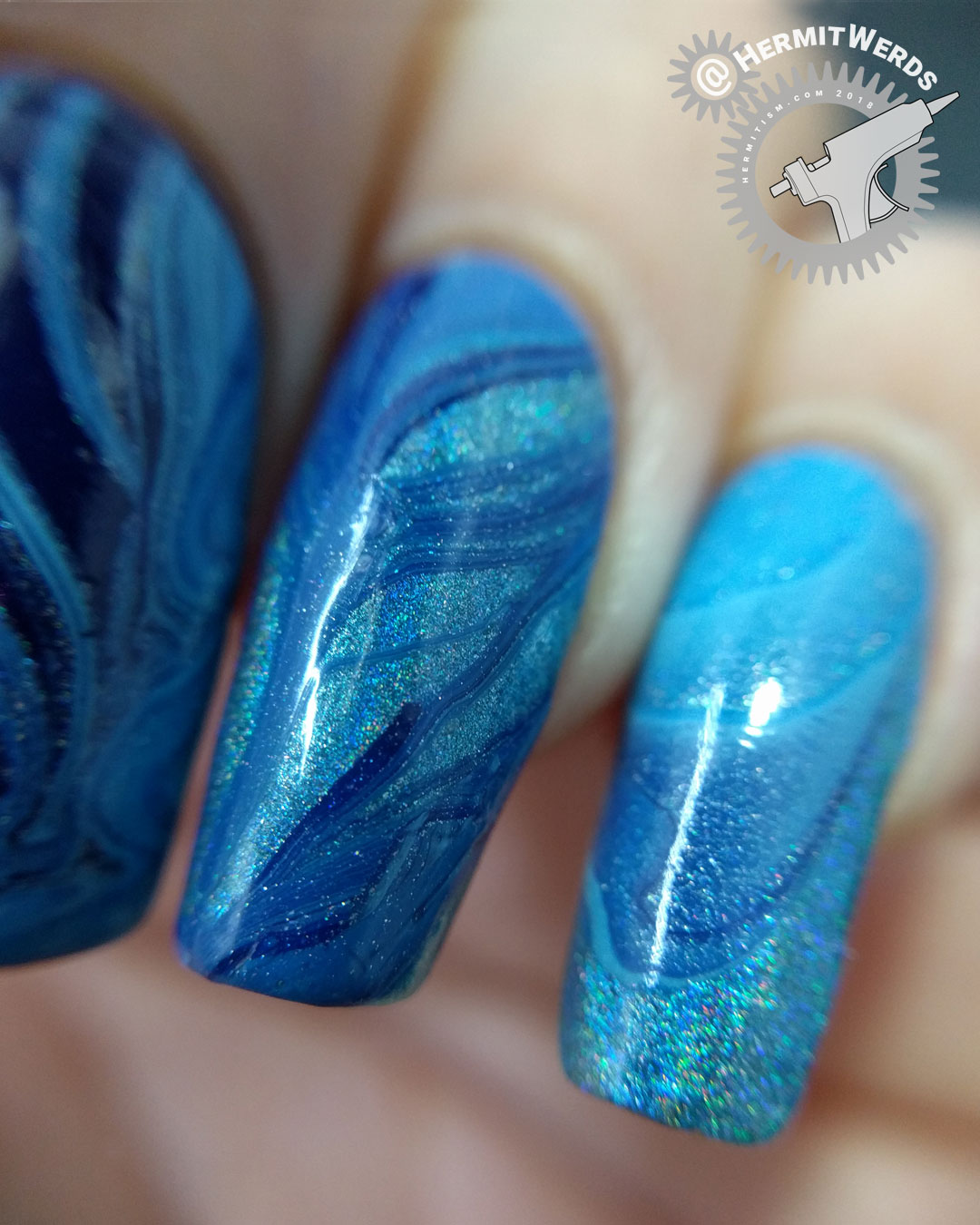 Believe it or not, this whole mani came from one water marble. My outer-most ring dried too quickly so after I'd put quite a few layers of drops in, I broke that layer open and the rings separated in all sorts of cool ways. I really should have taken a picture. Anyway, it left me with a huge water marble. So big that even though I re-did my index finger I still had enough scraps to cobble together a new design for it. See my nail fail below. That is just too bright and jarring compared to the other nails. 🙂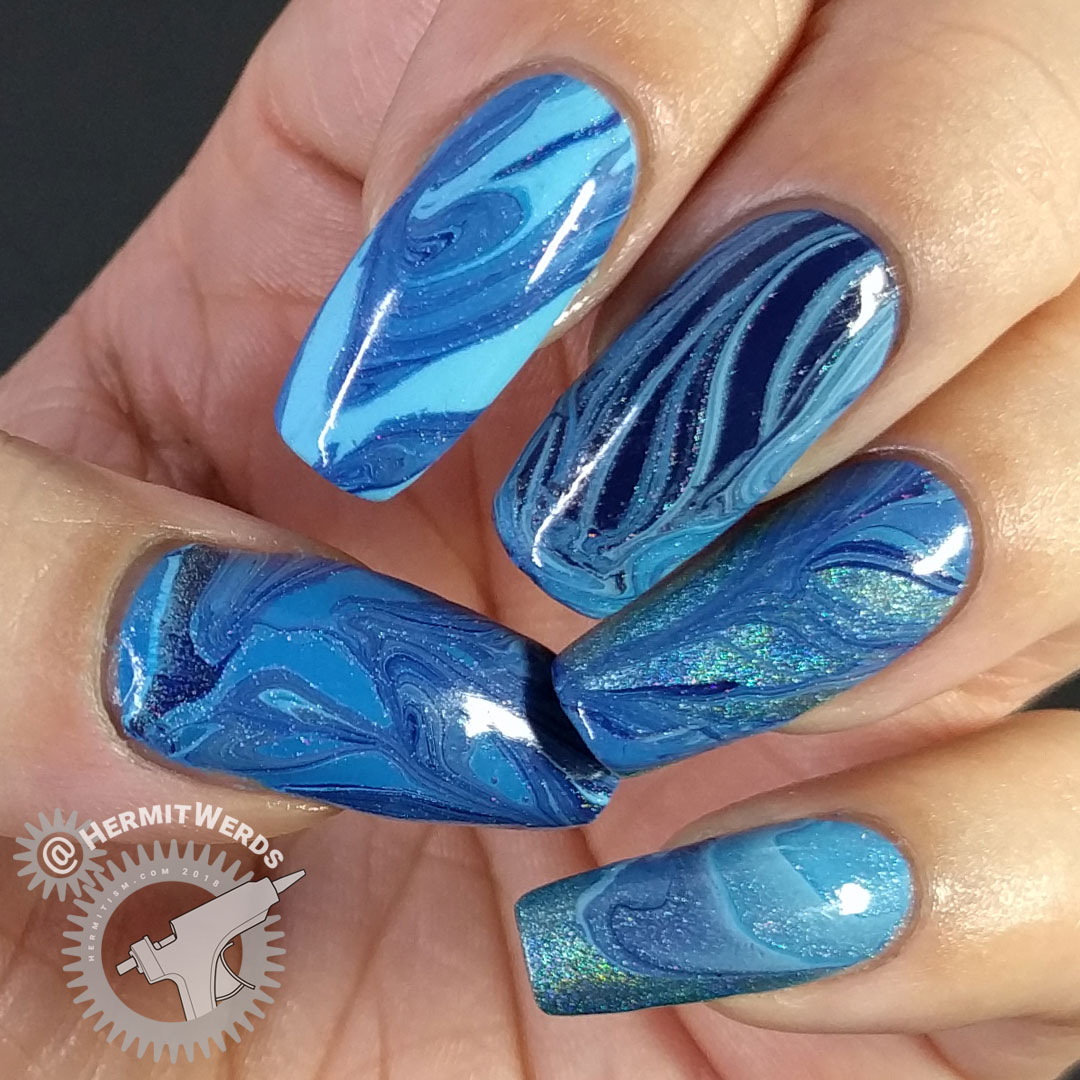 I'm very glad I didn't settle for good enough this time.
Finally, check out the group collage. So much blue goodness. 🙂