So what do you do if you're me and you have Unicorns (#ggfnachallenge) and Oriental (#AZNailArtChallenge) prompts for your last nail art of the year? You decide to paint a kirin of course and theme it along the tale of the Blind Men and an Elephant. And then instead of freehanding it (which you were perfectly capable of doing) you decide to try something completely new and collage together a kirin out of water marbled and then stamped on nail polish swatches. And by collage, I mean I pretty much cut out the pieces and stuck them to my nails separately to form the pictures.
…
I didn't have the time to do something this elaborate. To start, I came up with the concept last minute and didn't have any time to plan it and it required planning. So I was late finishing. Then I didn't have enough time to experiment with the colors I was using so there isn't quite as much contrast as I wanted. Then I suck at watermabling so I ended up using a watermarble stamping plate instead. 😈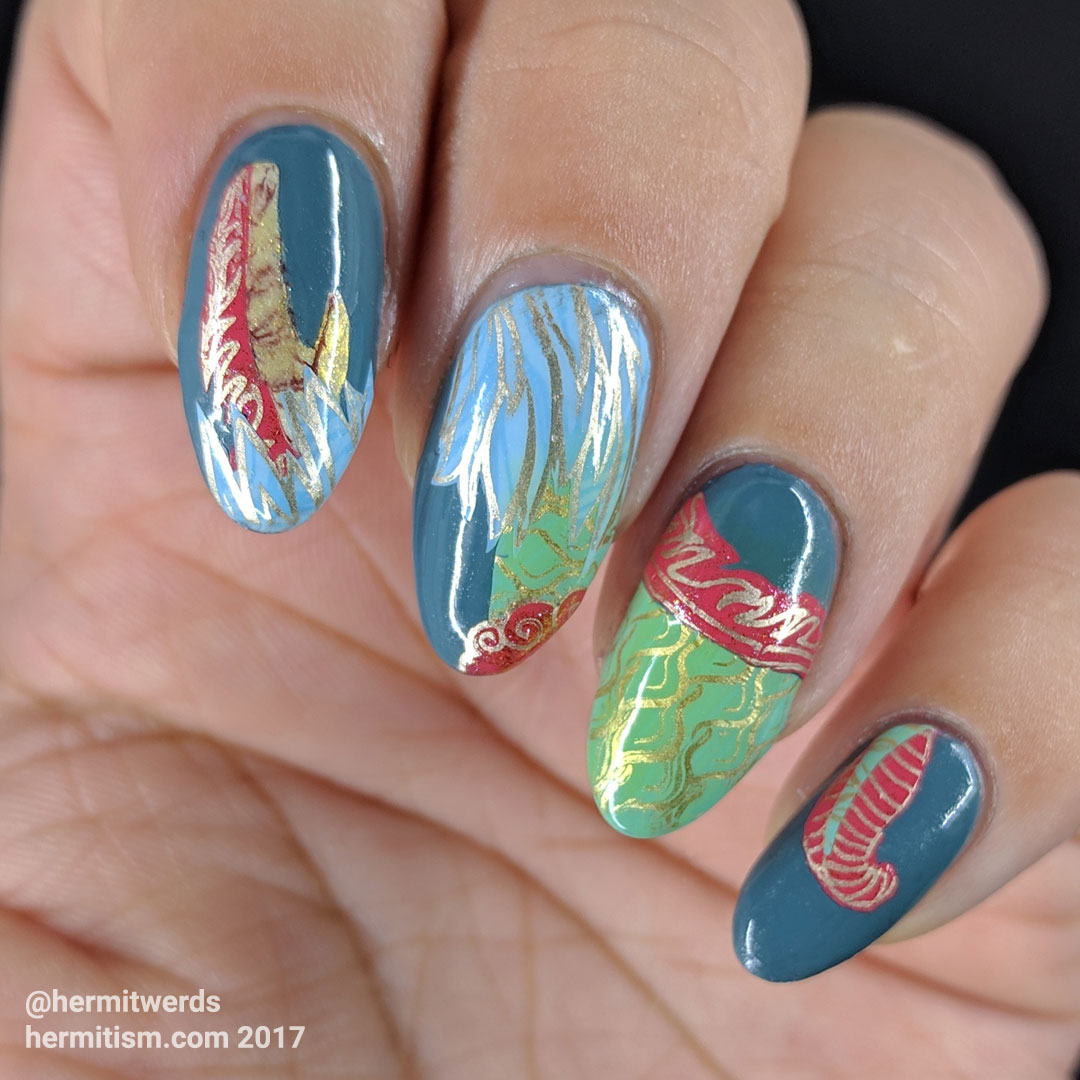 I was going to do these on false nails because I liked my bee manicure, but by the time I'd finished figuring out what I was doing I had already picked off part of the polish so I ended up doing it on my natural nails after all. :p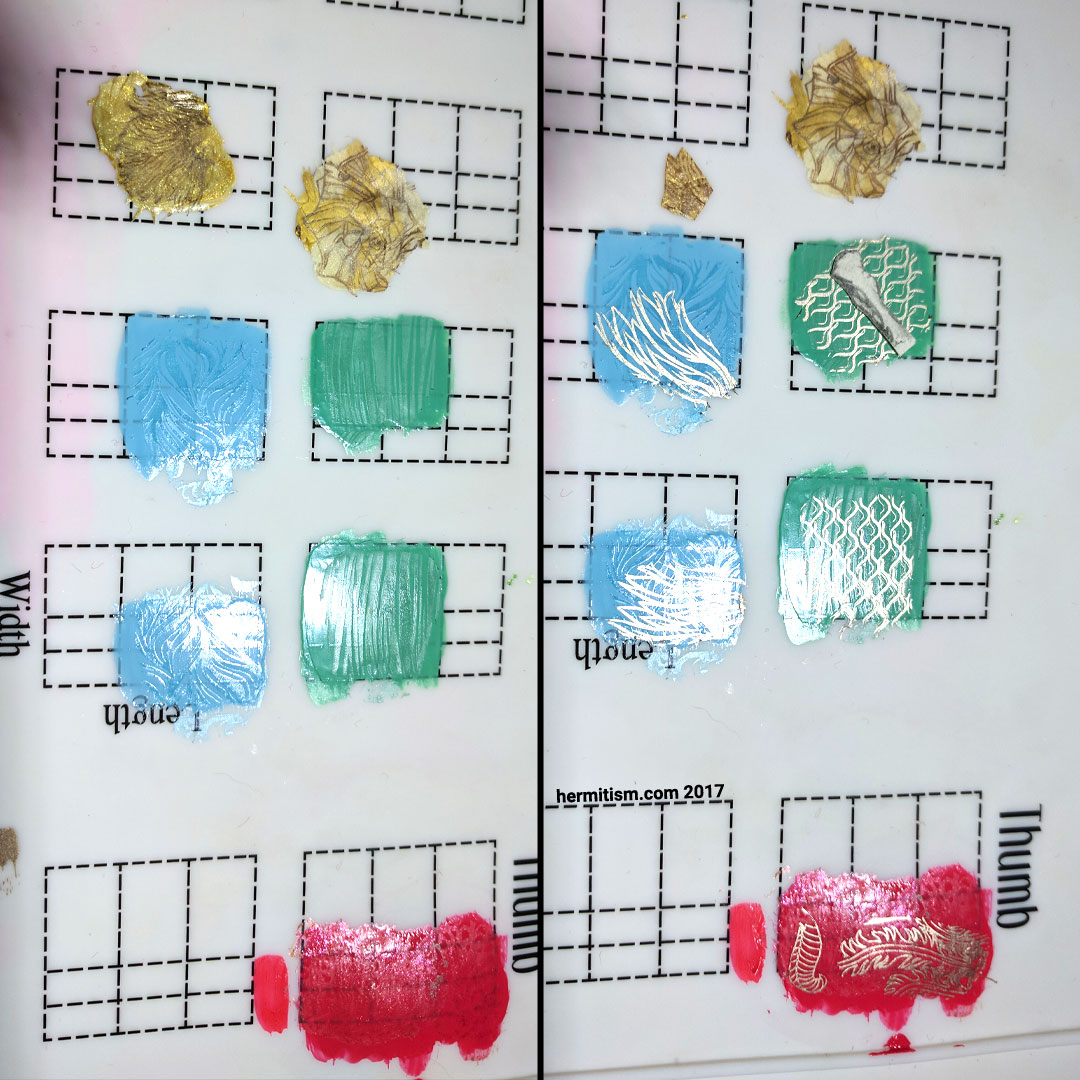 I learned a lot from this. First, you need to use a creme polishes or polishes with a slight shimmer. My first try was with holographic polishes and they just add too much noise for the other details to come out. Then you need to use higher contrast polishes for the marble if you want it to show enough. Finally, I think it would have worked better with a darker metallic color like bronze. Also, a very subtle stamping on the background would have been pretty too. I was afraid to put one in this time because I have a tendency to go overboard with details and then my nails look like a big muddle. :p
The closest thing I've seen to this technique (outside of the fine art world) is Procrastinails' Hungry Caterpillar Nails, but she was not stamping on top of the marble as well or layering the pieces on top of each other so much.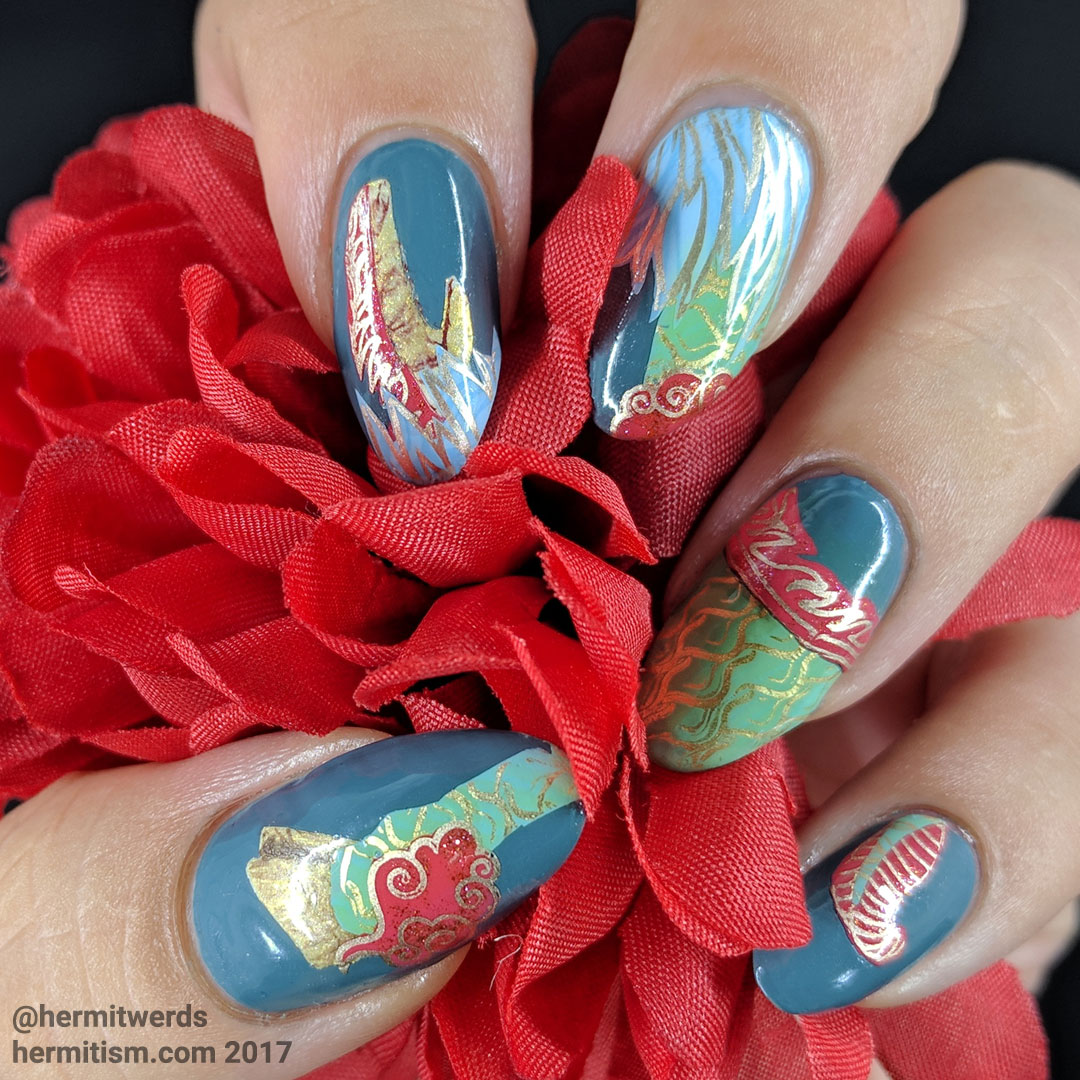 I showed these to my husband and he thought they were flowers. Did I get too abstract? ;D