I updated to WordPress 5.0 just now and it broke all of the nail polish and stamping plate links. I am working on fixing them, just be aware they aren't working right now. Also, the Gutenberg editor is dog barf to write posts with. I'll give it a little more time, but it's making things slower, not faster.
Today's nail art uses the same stamping plate as my last post. The snow globe was a pain in the butt to put together just as I anticipated. I am partially to blame for insisting on making the tree green since that added another layer. This does not feel like proper layered stamping. Even if you kept it simple with one layer inside the globe, you still have to use advanced stamping for a solid base on the snow globe. Here's another look at the plate so you can see what I was working with: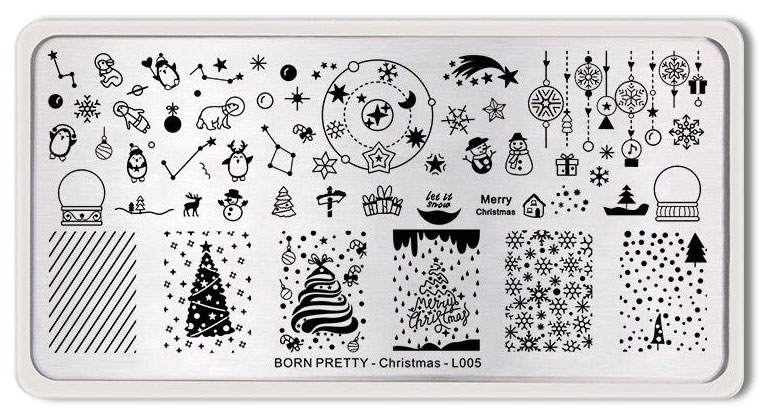 I grabbed the house, the snowy ground with a tree, the falling snow, and the far right snow globe. The house had to be filled in with advanced stamping. I love the end result, but it took a lot of time. Especially when I dropped my first decal into some acetone and had to re-do everything. Woof.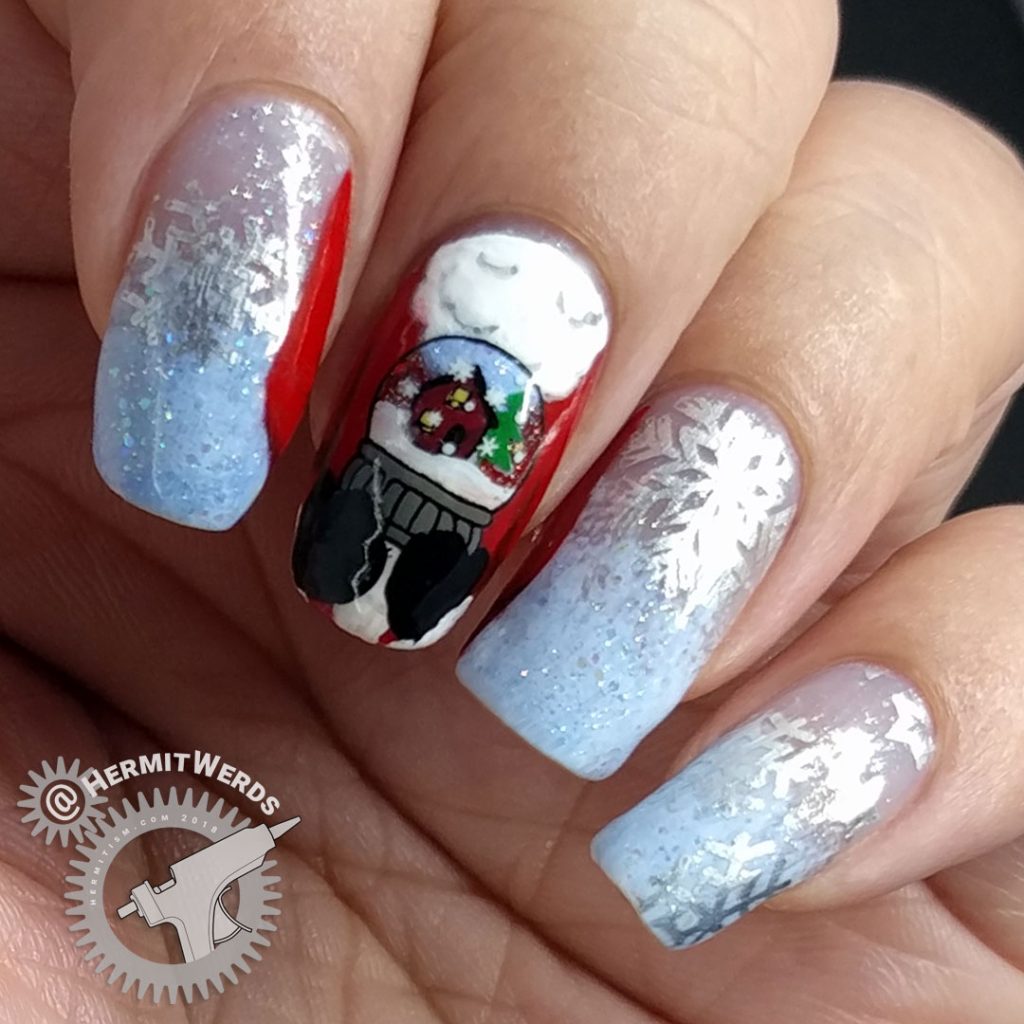 Products Used
Mixing freehand with stamping can sometimes look really odd because the styles don't match, but I think I managed fairly well this time. I think it helped because not everything was outlined.
When I first received the set the Mezerdoo plate came in, I said I doubted I'd use the Christmas plates. Using the snow flakes feels like a bit of a cop-out since that's as neutral as it gets. *shrug* The images on this particular plate look slightly stretched out so I blame the designer for poor quality work. The other stamping plates didn't have this problem. Well, I used it at least so maybe my conscious can stop haunting me…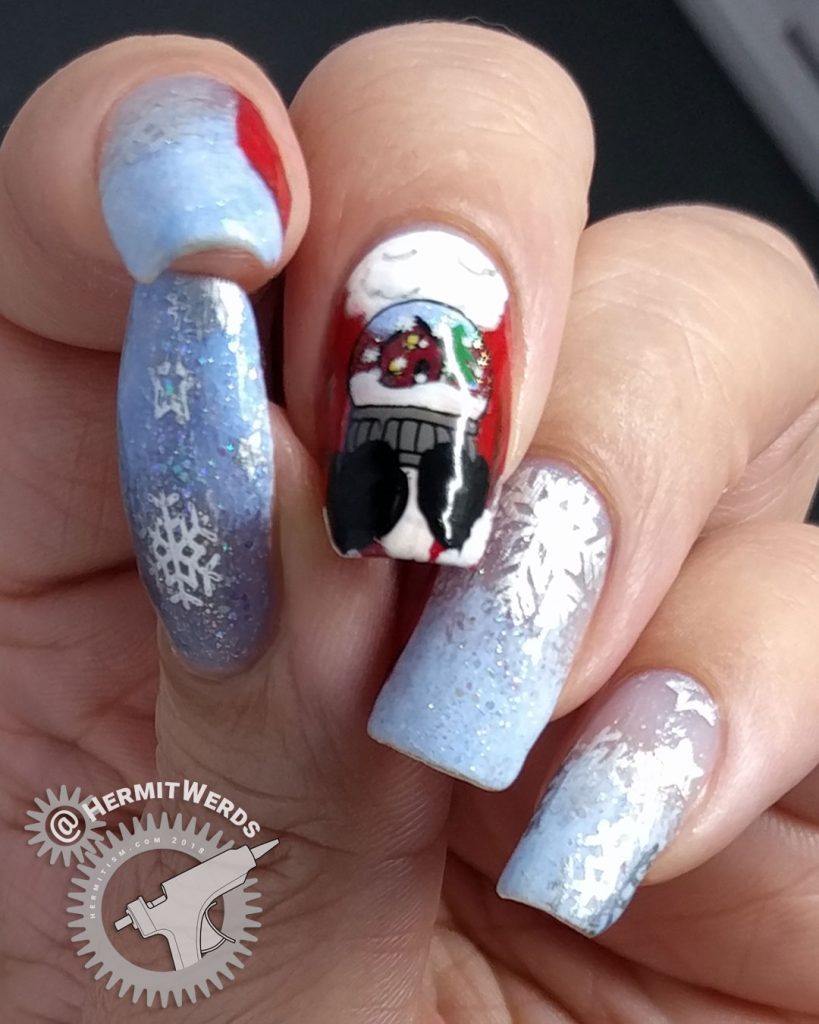 A design within a design…
So I love the Santa, but the snowy baby boomer french tips I used as the background were a great design on their own. And like an idiot I didn't take a proper photo of the full look. Oh, well. I'd only have to sulk if it ended up being the public's favorite just like it was with my Witch of Spider's baby boomer french tip. I still managed to get a great macro shot though, so let's end with that. 🙂
Challenges
#GlamNailsChallenge – Santa
#NailsUnitedDecChallenge – Snow Globe