Here's more catch-up. I really wanted to do the #clairestelle8challenge on Instagram at least once and I figured right after vacation would be a good time. But I came home a little sick and was so tired that even though they cut the number of challenges in half i started behind by two. Ack. So this was the first of my catch-ups but I am posting it last. The theme was where you live. I was tempted to say wherever my cat lives and do a cat mani, but I decided that I had Sinful Colors' Stoned Crystal Shimmer collection and that lends itself well to desert manis so…Utah. Land of people moving to the desert and then trying to pretend it's not a desert by planting a bunch of grass. Seriously, I hope we as a country figure out climate-based landscaping in the next decade or so because we're wasting more water on our stupid lawns than we use growing the crops we eat.
UTAH! *cough* (It's beautiful, but I want to move to the west coast. :p)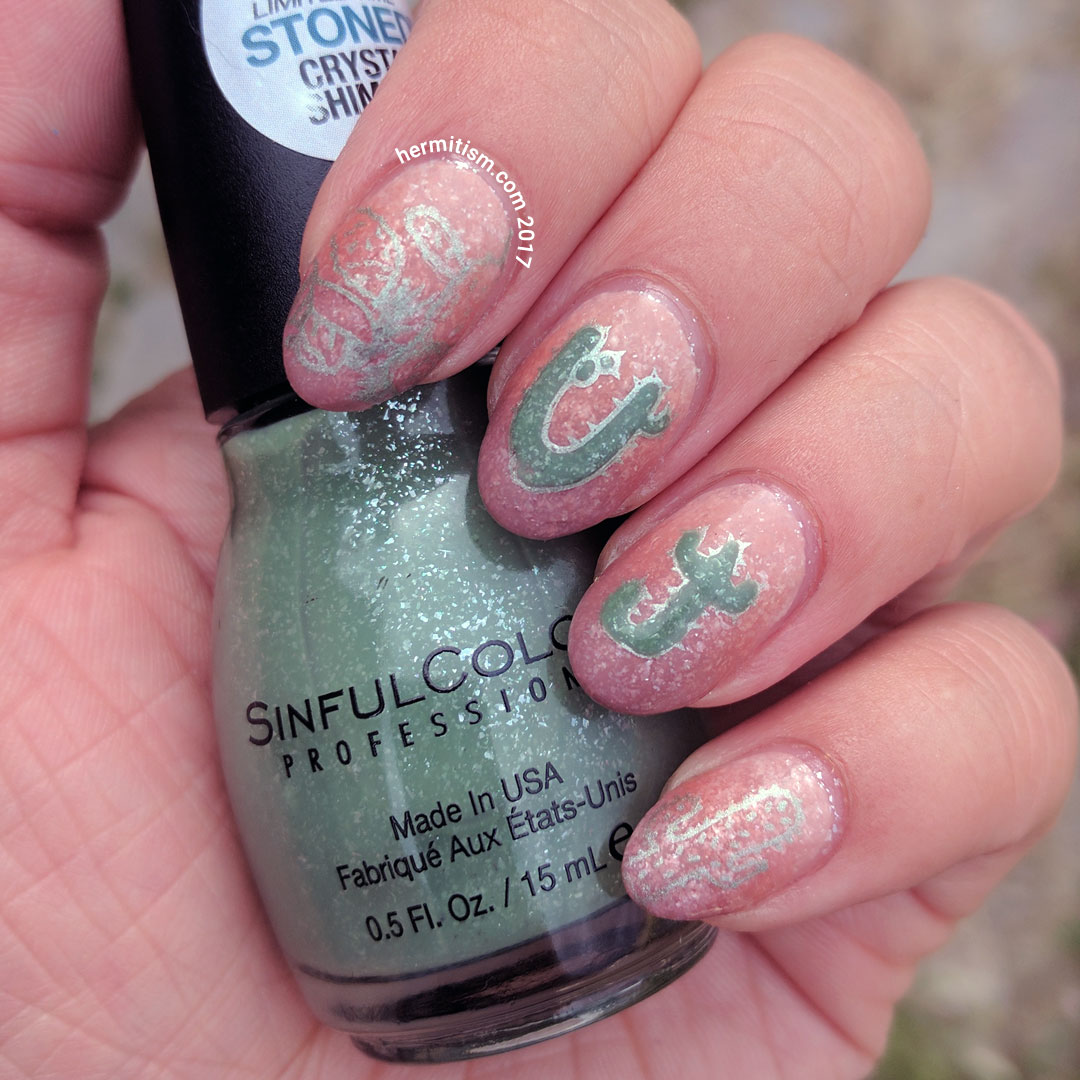 Items listed in italics are being used for the first time.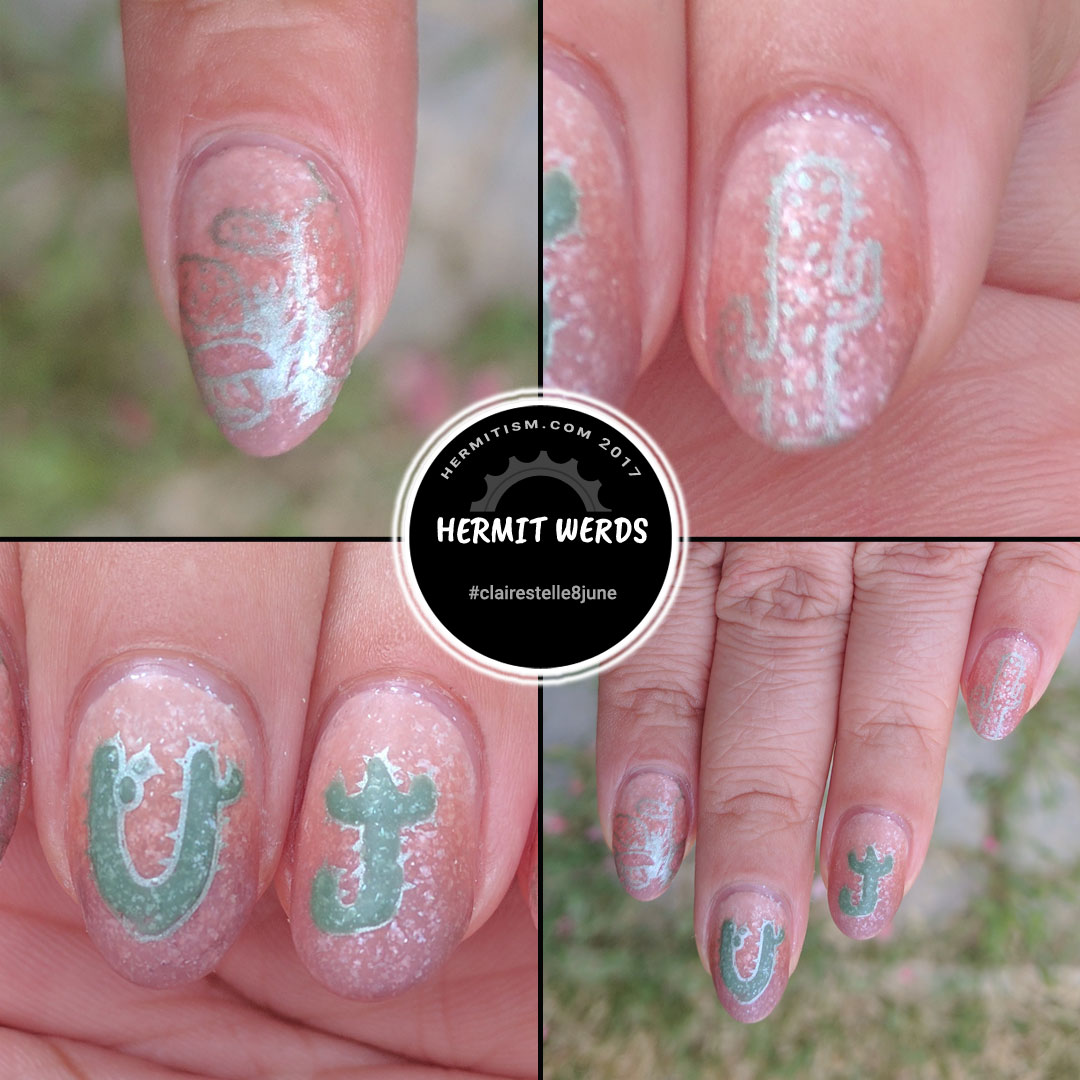 It was an extra bonus to finally get to use "Moss Have". I think it was a holiday collection polish from two years ago. It's a great metallic silver with an olive tint and it's perfect for stamping.