Merry Christmas! Today's gifted look is an older design. One that I painted several years ago on my natural nails. I've actually already destashed the black polish that you are seeing because I hated how gritty it looked in real life. (Also, Nee Jolie's formula stinks really bad, so any excuse.) I'm a little sad about it now that I'm reminded of how rainbow it is.
And yet I'm totally calling this a greyscale mani, even though the holographic glitter makes it a lie. Yeahhhh….like every famous person who talks about no makeup or no plastic surgery when they're wearing stuff that performs the same function or underwent other procedures that aren't considered to be "surgery".
…
In other words: liars win so prize me, baaabeeee! 👿
Oh, no. Does this mean I have to do naughty list nails now? 😬 I win because there's no time for it. Also would like to know if the time between Christmas and New Years is like a buffer time where naughty won't count. Asking for a friend. 😜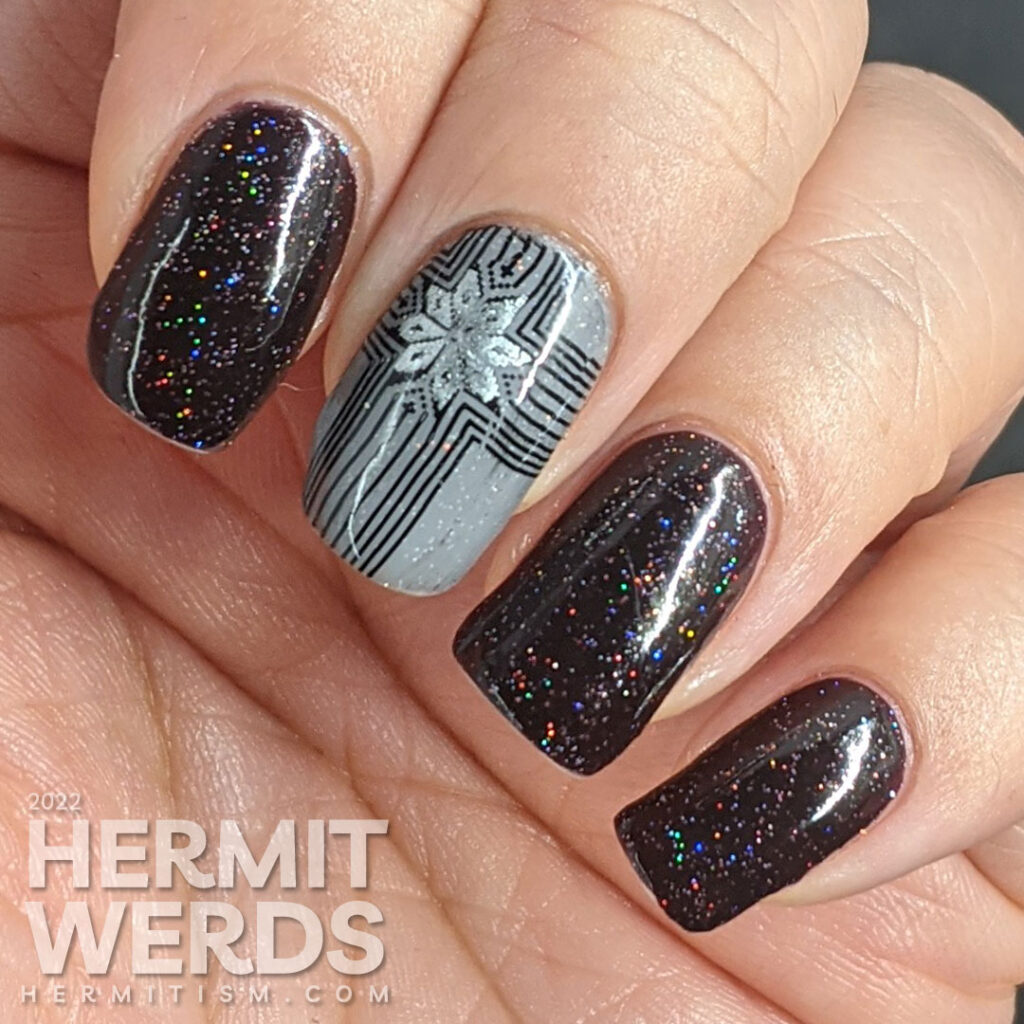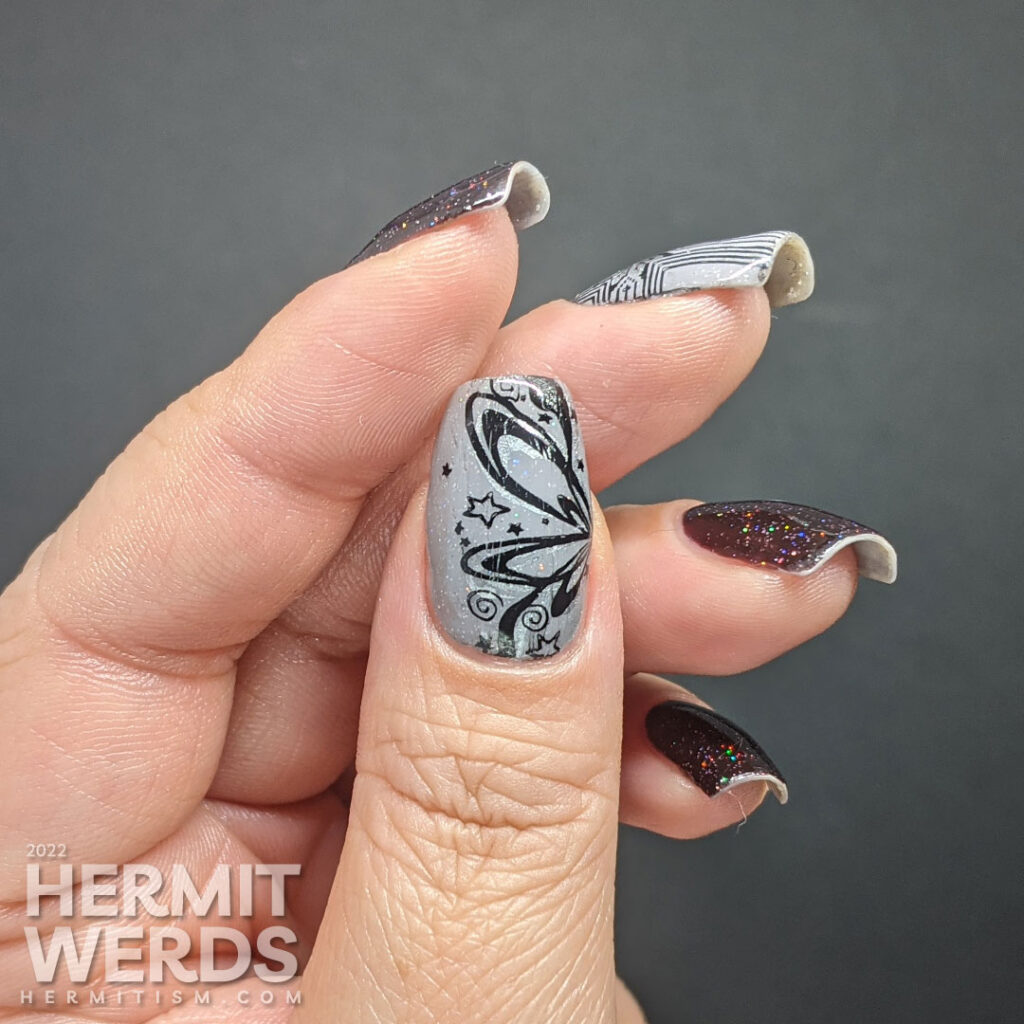 Nail art products used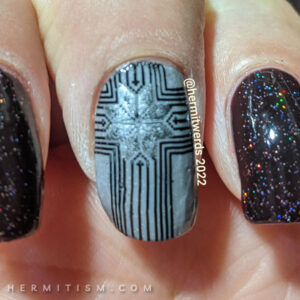 Base Polishes:

Nee Jolie's "NJ-016" and "NJ-018" (destashed)

Stamping Polishes:

Essie's "No Place Like Chrome" and UberChic's "Pure Black"

Stamping Plates:
Items in italics are debuting on the blog for the first time.
My first attempt with this nail art had me double stamping the bow right onto the very same bow and not only did a little of the black show through, but it just didn't look very sharp overall. So I went back and felt sorry for myself a little cause I was going to have to re-do the whole thing and I'd already had to get a second stamp of the ribbon because it was too short for my nail and…
…I did it again. But this time I used a shrink stamper on the silver bow (or poinsettia depending on how you look at it). I double stamped it on top with no offset. Winner winner chicken dinner. If I'd offset the stamp it would have covered the pattern and looked funny. Shrink stampers are good for more than making too-big images fit on your nails.
---
A Completed Rainbow
I wanted to create a little monochromatic series of simple Christmas nail art and here they are. I also added neutrals (browns) and greyscale (today's look) to the list and I'm still on the fence about maybe doing a white, pink or metallic one next year. Nine is such a nice number afterall. 🤔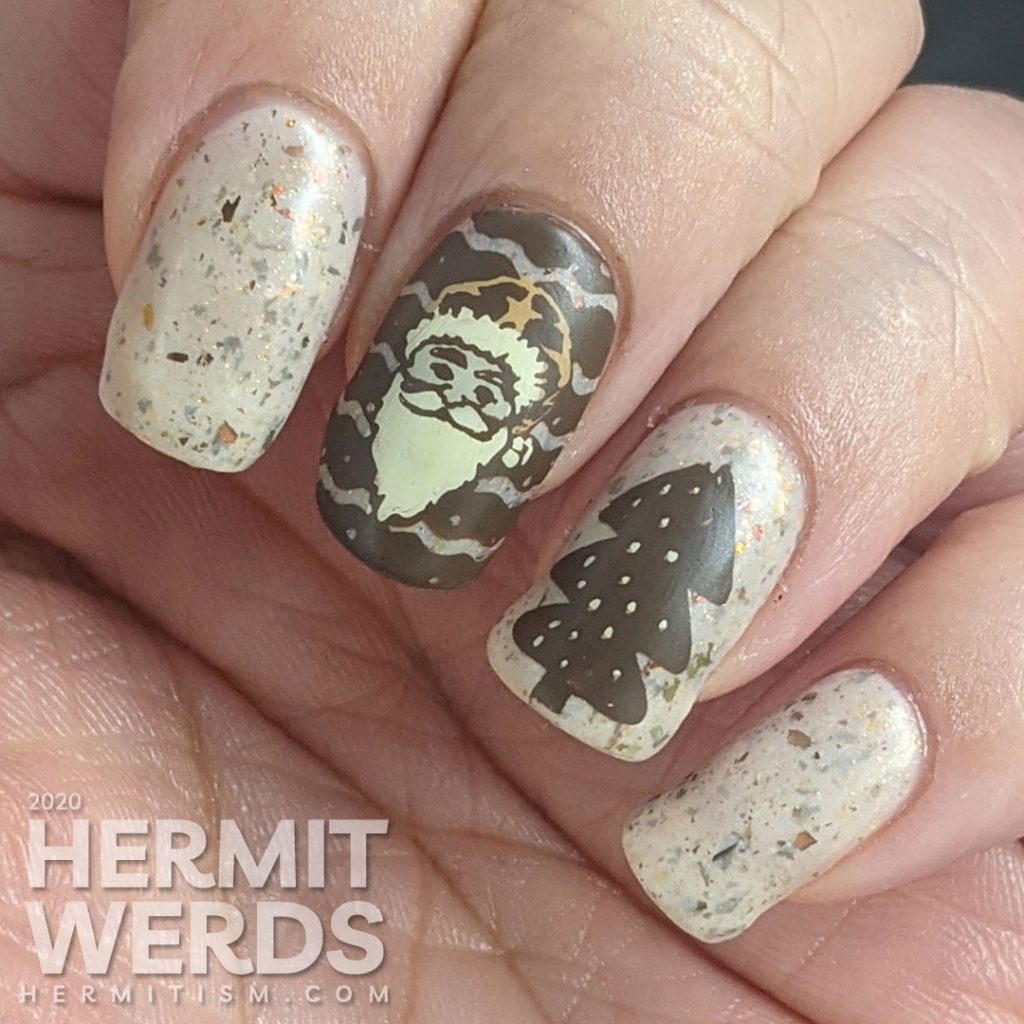 ---
Final gift wrapped present nail art photos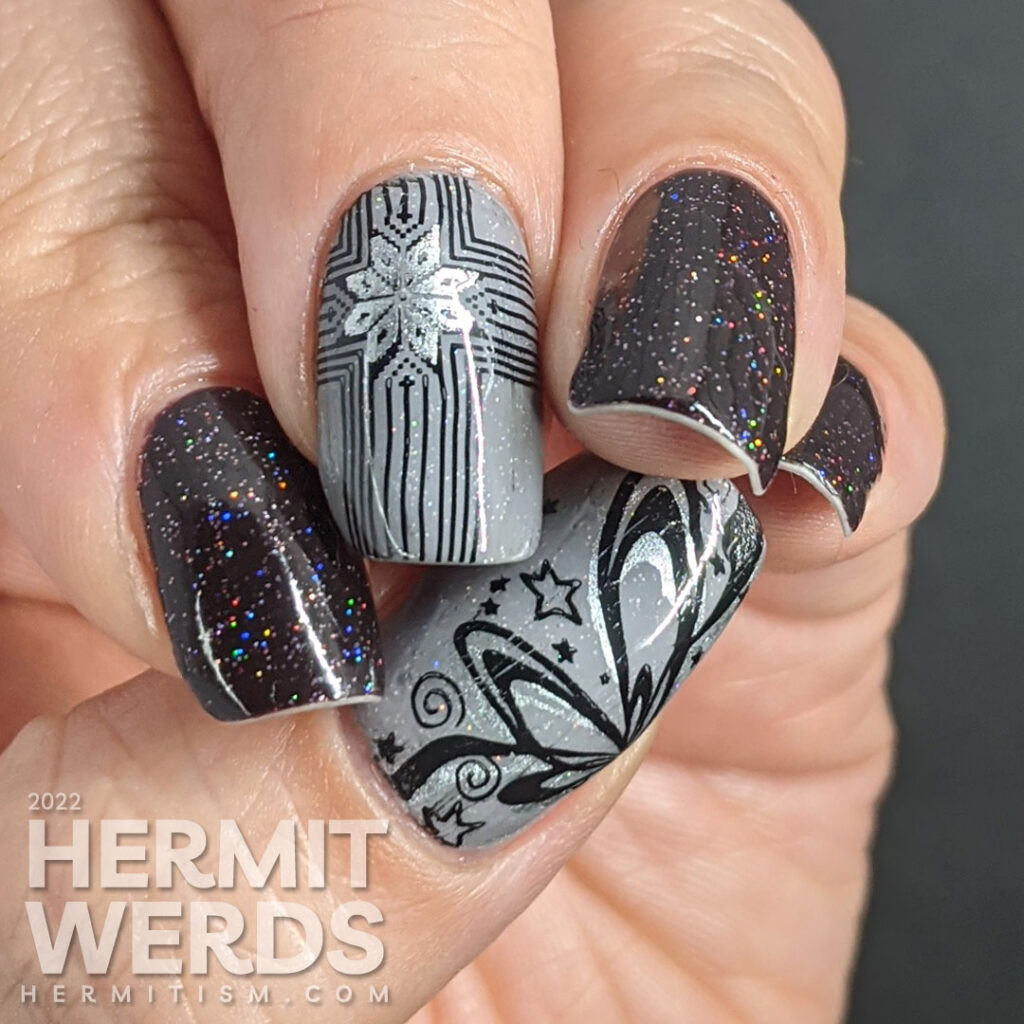 Ah, back in the day when my far away shots weren't all that far away. Now I go further and just take my watch off. 😅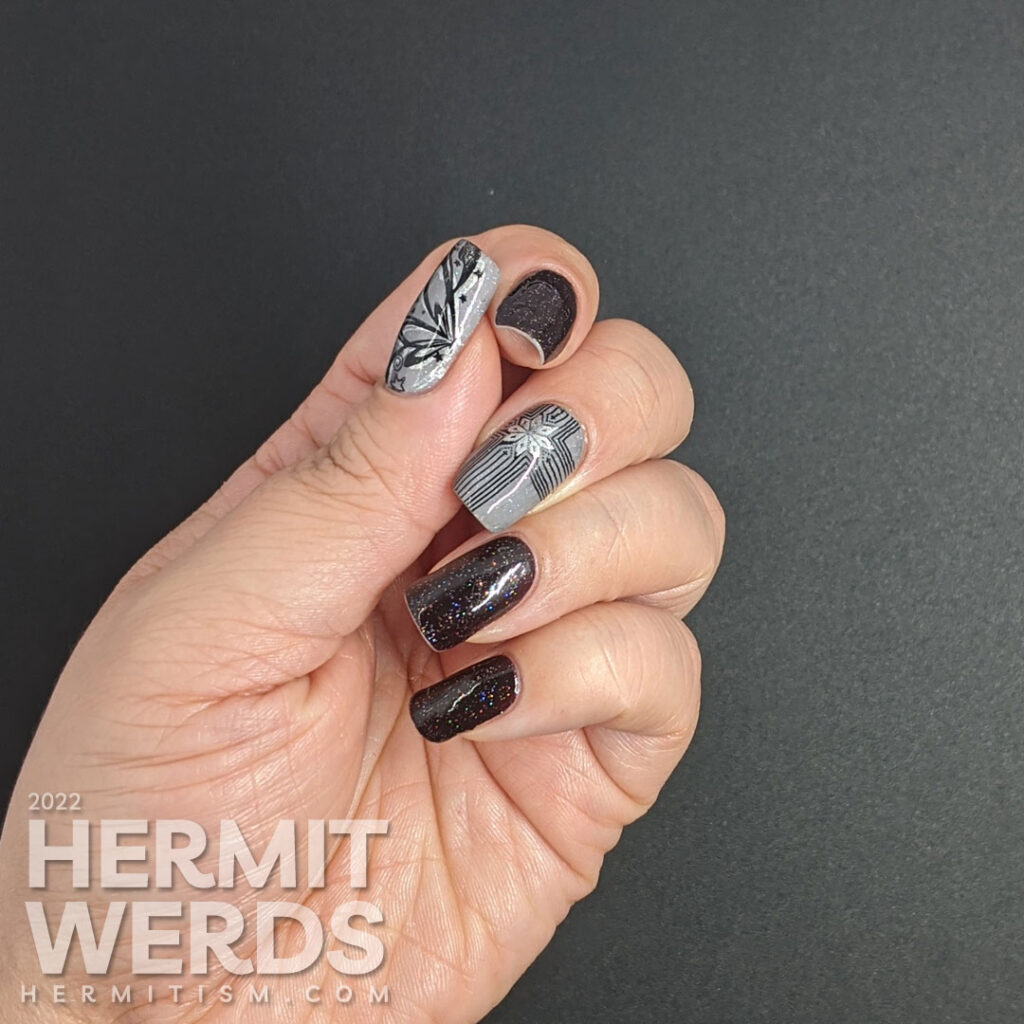 Until next time, friends! 🙋‍♀️