I looked at Harunouta's L031 Christmas-themed stamping plate last year and gave it a pass, but this year I decided I wanted it after all because the stamp images are so darn cute. Naturally, that meant I had to use them asap even though they are not Christmas-specific and I still had time to use them after December. Well, it does fit the prompt better (December Holiday). Funny thing: I don't think I have a stamping plate with a single Hanukkah- or Kwanzaa-related image. (Is there such thing as Kwanzaa-related images? I don't know.) It seems a strange oversight.
Christmas cards are something I could always count on as a kid: one from my parents, one from my grandfather, and often one from my mom's sister, and a few other relatives that would send family news as well. Out of that main group, only my parents are still alive and they've joined me in my adult indifference to cards. I know cards mean a lot to some, but for me I'd rather communicate directly and immediately. Now I appreciate the artistry of some cards and the thought put into sending one, but they just end up being clutter after the holiday is over. I have a huge card collection from all the cards I've received over the years and it's my intention to photograph all of the messages people have written to me and let the physical copies go. I just don't have the space. And it will be nice reason to read them all again. 🙂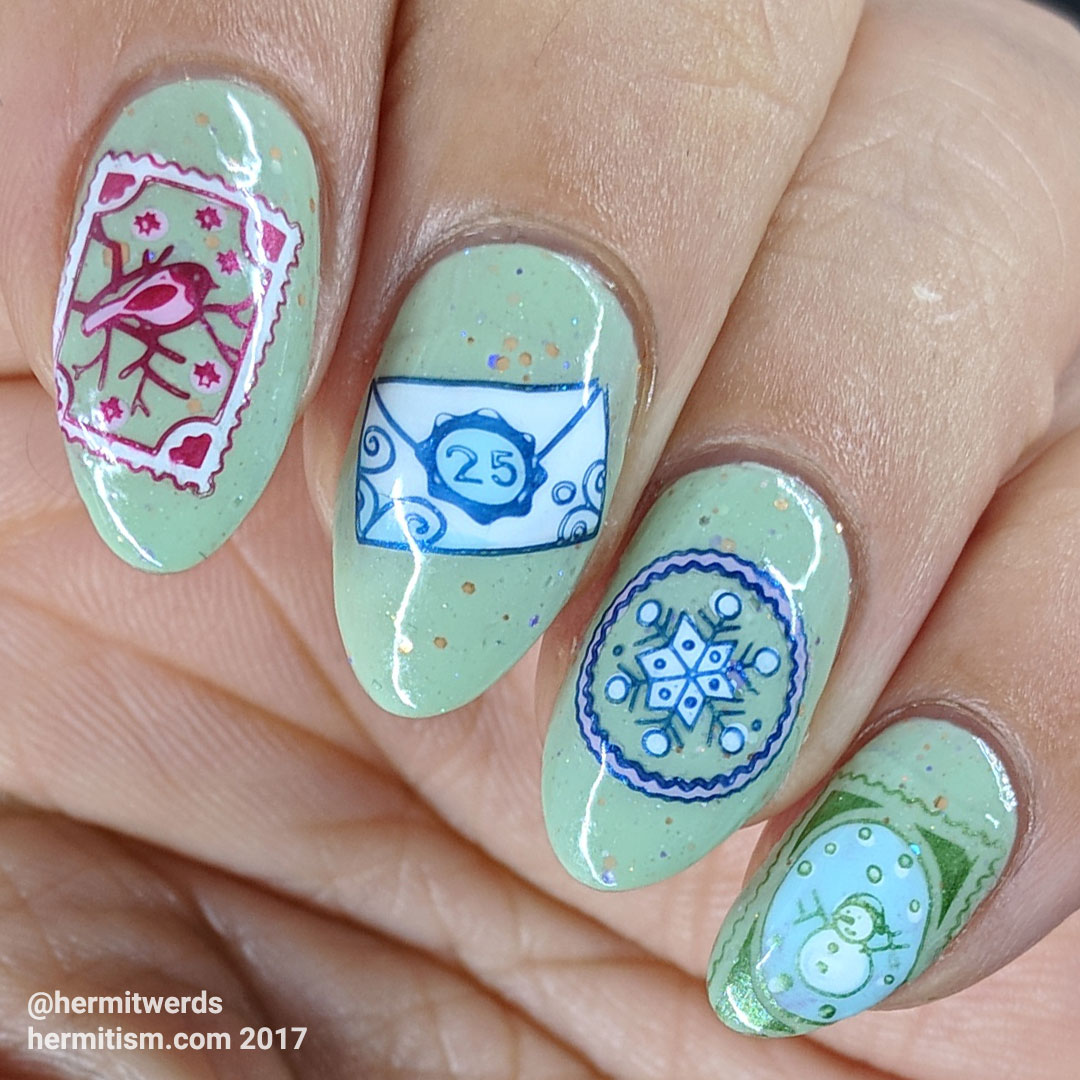 #NailCraziesUnite – December Holiday
I am also proud to say I actually painted my thumb. And those who only follow me on Instagram will never get to see it even in part because I'm only posting the first photo of this. Yes, I am cruel. Or lazy. Or both!
Now before we go on to the inLinkz, I'd like to give you a chance to admire this crelly. It's actually my least favorite from my KBShimmer order, but I think that's partially because I didn't shake it enough or leave it upside down so I didn't get as much glitter as I wanted. Or maybe it's too subtle and that wasn't my mood. It's still gorgeous (being the least favorite of such lovely polishes isn't saying much) and I have one left to try!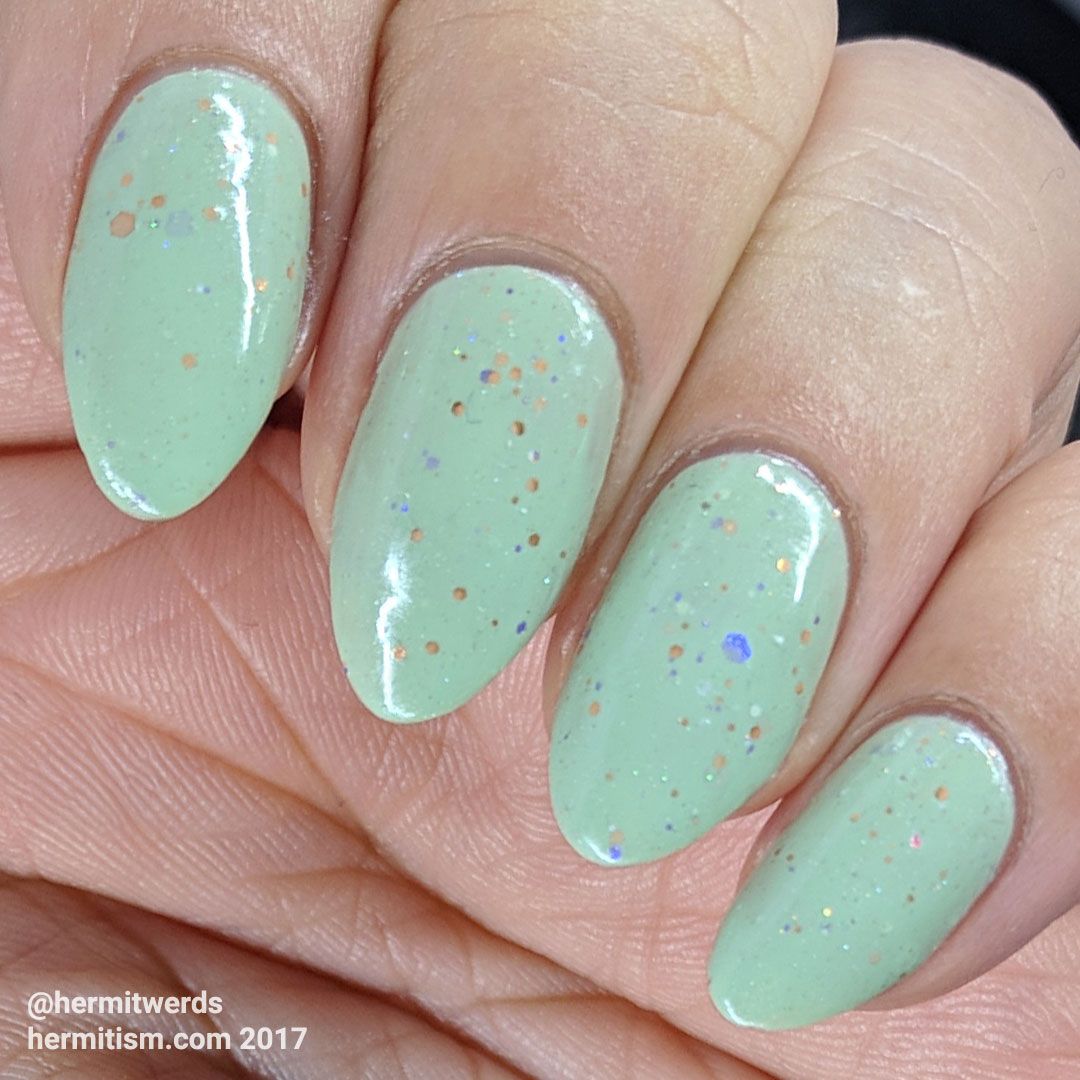 And here are more lovely December holiday manicures from the group.
A thought just occurred to me…how many people throw out cards that play music and such without even thinking about removing the battery for proper disposal first?