Some day I really hope to have time to make a super fancy Candy Land mani, but today I only had time for some quick chocolate bunnies. Pretty sure these came from some kind of meme and I love it. I also decided to use one of my brown stamping polishes that are also "chocolate". While I dearly love Maniology's "Cocoa", I decided I hadn't been giving B. Loves Plates' "B. a Milk Chocolate" enough love. I love the beautiful shimmer in it, even though it's not terribly opaque. It gives it such a warm look.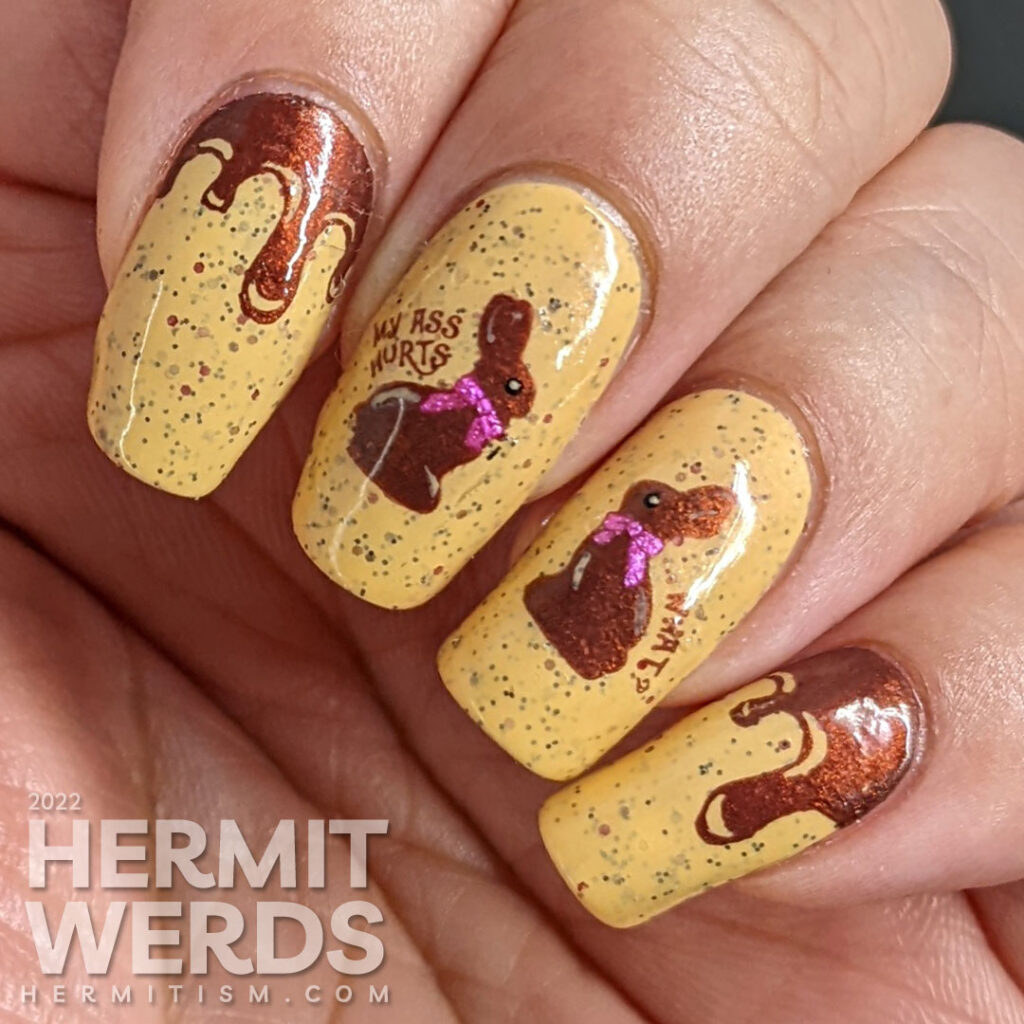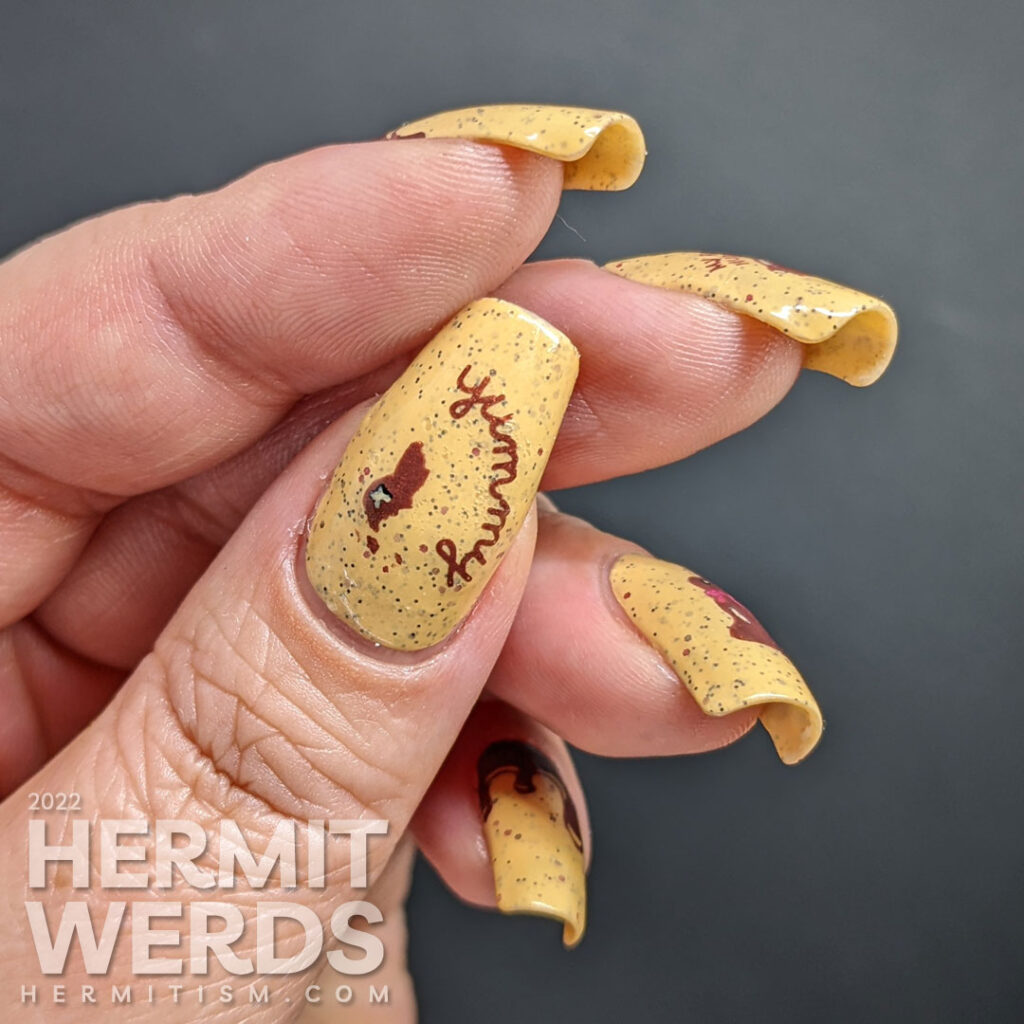 Nail art products used
Base Polish:

Treo Lacquer's "Nemesis"

Stamping Polish:

B. Loves Plates' "B. a Milk Chocolate"

Advanced Stamping Polishes:

B. Loves Plates' "B. a Milk Chocolate", KADS' "G10 Rose Red", and Revlon's Parfumerie "Espresso"

Freehand Painting:

Freehand painted some highlights, filled in empty spots, and added an 'x' for the dead bunny's eye.

Stamping Plates:

Apipila "Candy Land" (chocolate drips), Moyou London "Typography Collection-07" (cursive 'yummy'), and The Stamping Shop Collab's "Polished Puns" (chocolate bunnies, "My ass hurts", "…what?")
Items in italics are debuting on the blog for the first time.
As I said, my stamping polish isn't the most opaque and The Stamping Shop's plates do not have the deepest etchings. I used the brushes Maniology sent me in one of their ManixMe boxes to help re-fill in the bunny decals and then went back and added highlights on top with a bit of the base polish. The bunny on my thumb also has a little 'x' over its eyes although I shouldn't have filled in the eye first with black because it unfortunately shows through.
Moyou London's typography stamping plate had cursive letters that flow into one another quite well if you position carefully. I curved the phrase a little to help frame the decapitated bunny head on my thumb. A yummy chocolate rabbit indeed. 🤤
Previous chocolate-y looks
Chocolate doesn't come up that often on the blog, but I still have a fair number of previous chocolate nail art to enjoy.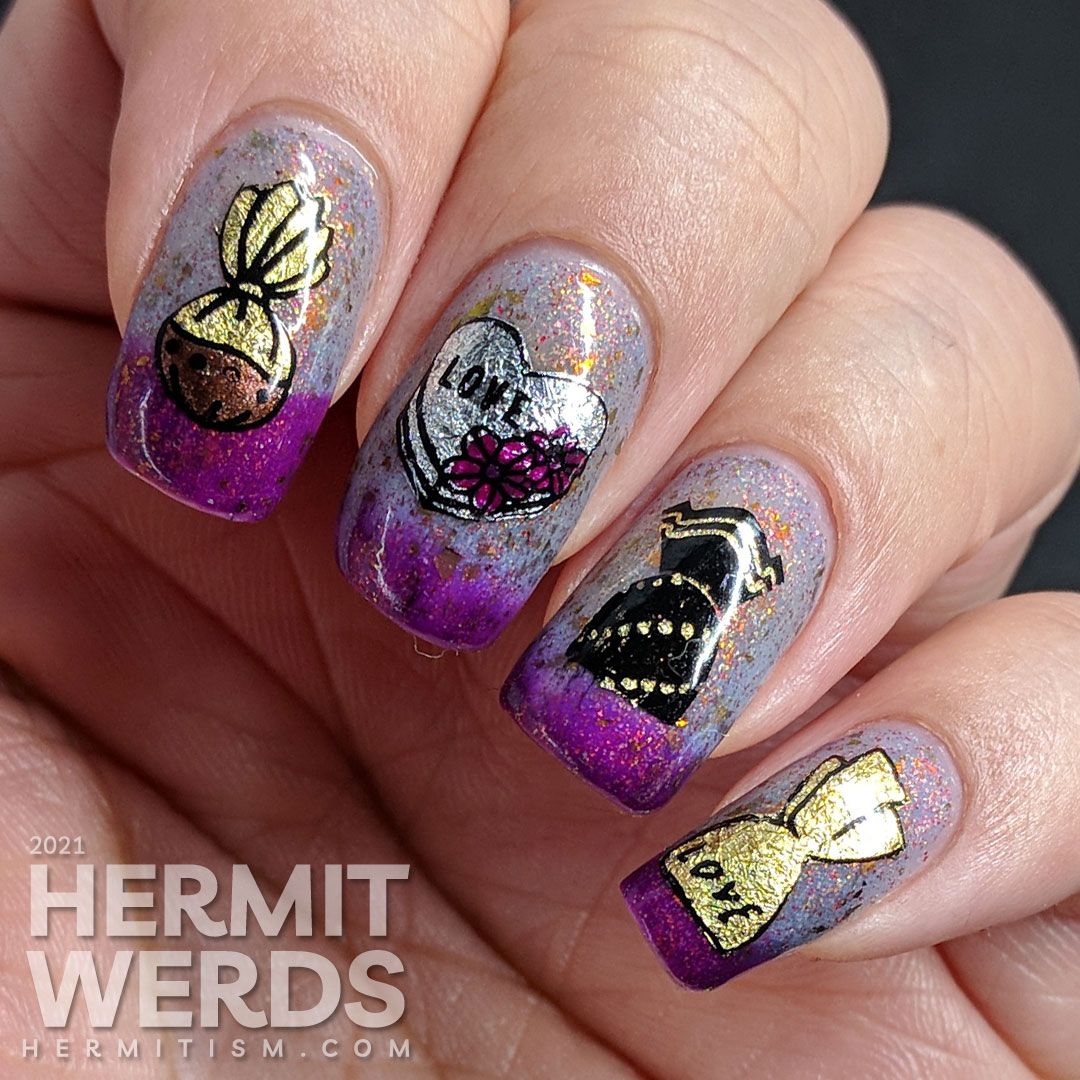 Final chocolate bunny photos…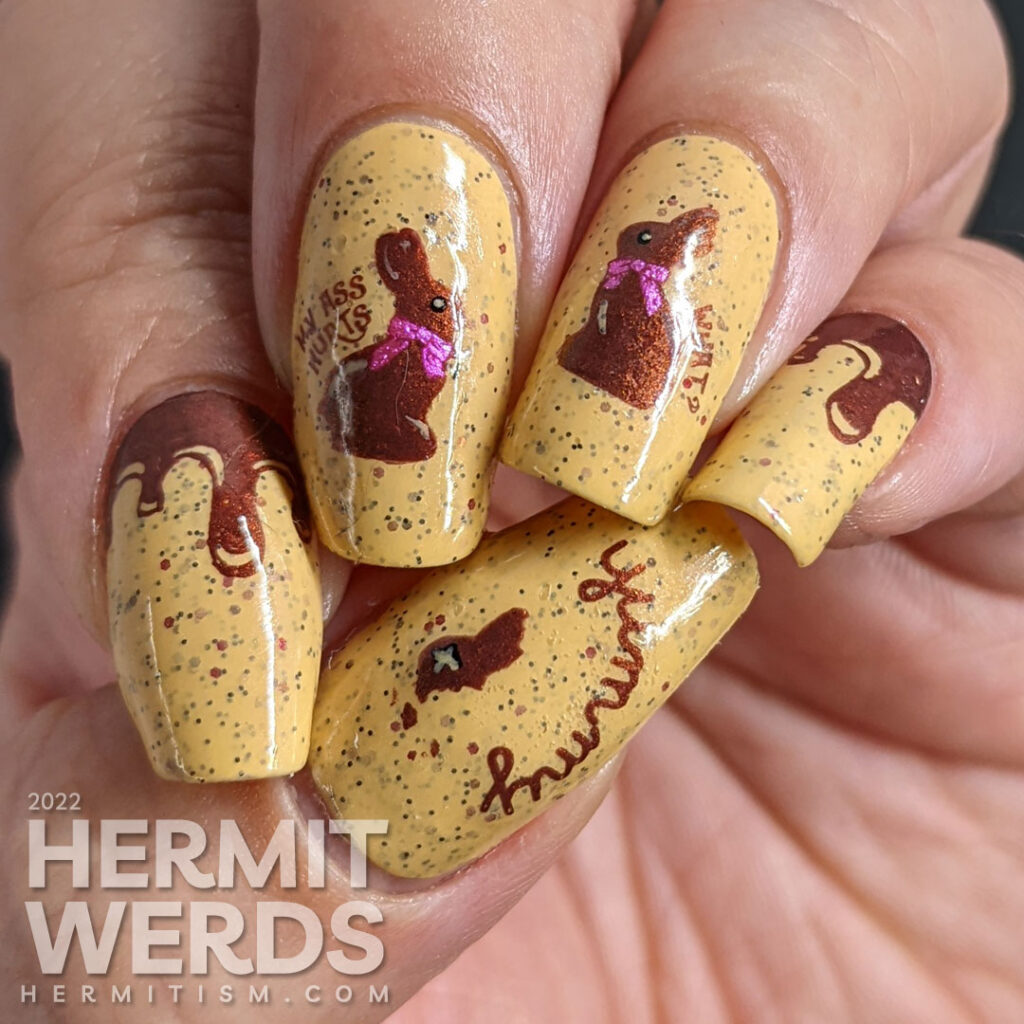 Until next time, friends! 🙋‍♀️