I've had this nail art sketched out in my nail art ideas booklet for a looong time and I was super happy to finally have an excuse to paint it for @AZNailArtChallenge's 'U' is for Umbrella prompt. Pretty much combining happy wild songbirds with my favorite weather (rain) and umbrellas! I chose a red/yellow/blue primary color scheme and started painting. I couldn't decide in the end if I wanted to fade out the red flakies on my ring and pinkie fingers so I took photos of it both ways. Do you think one of them is a clear winner? I still can't decide. 😆
Although…looking at my photos now, the big yellow bird is a little sus. Like…I don't know if it's how I positioned him on my nail or this eyes, but he looks a little too happy. What are we not seeing? 😱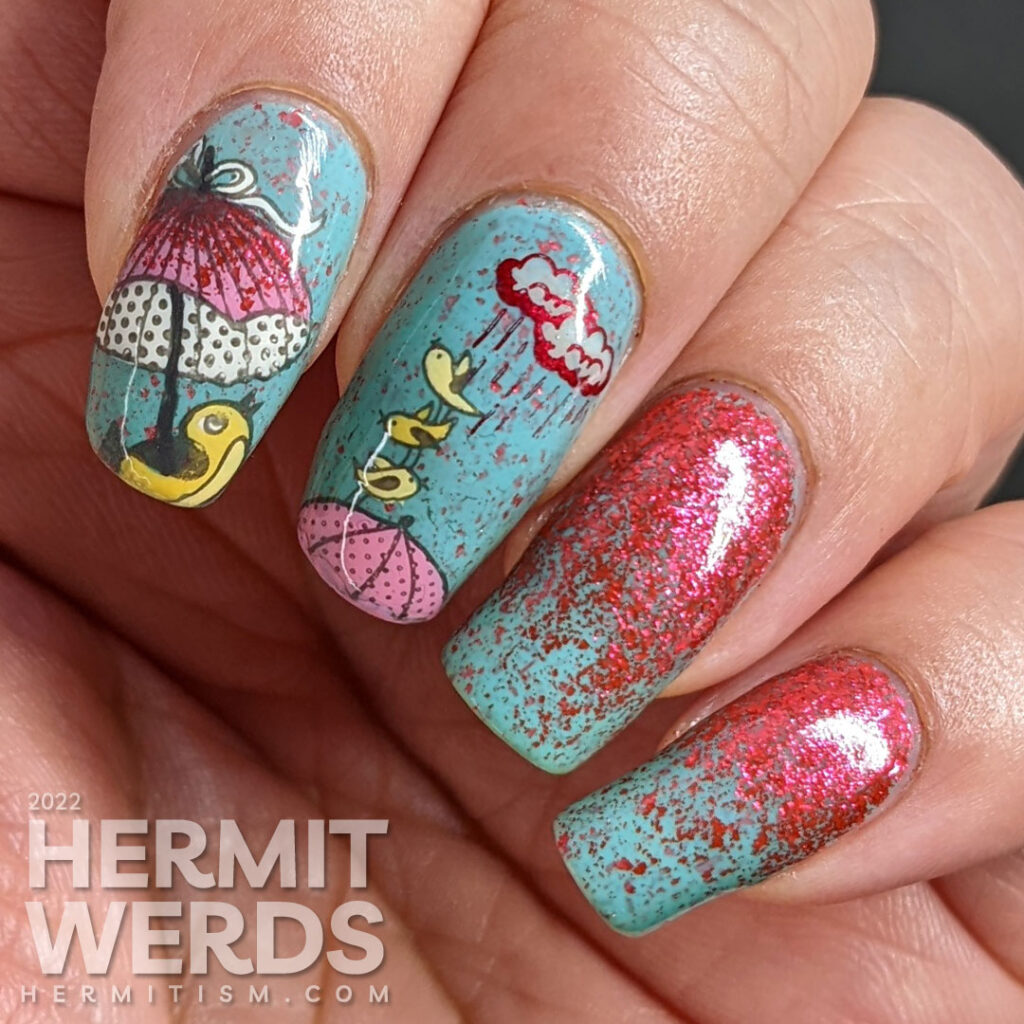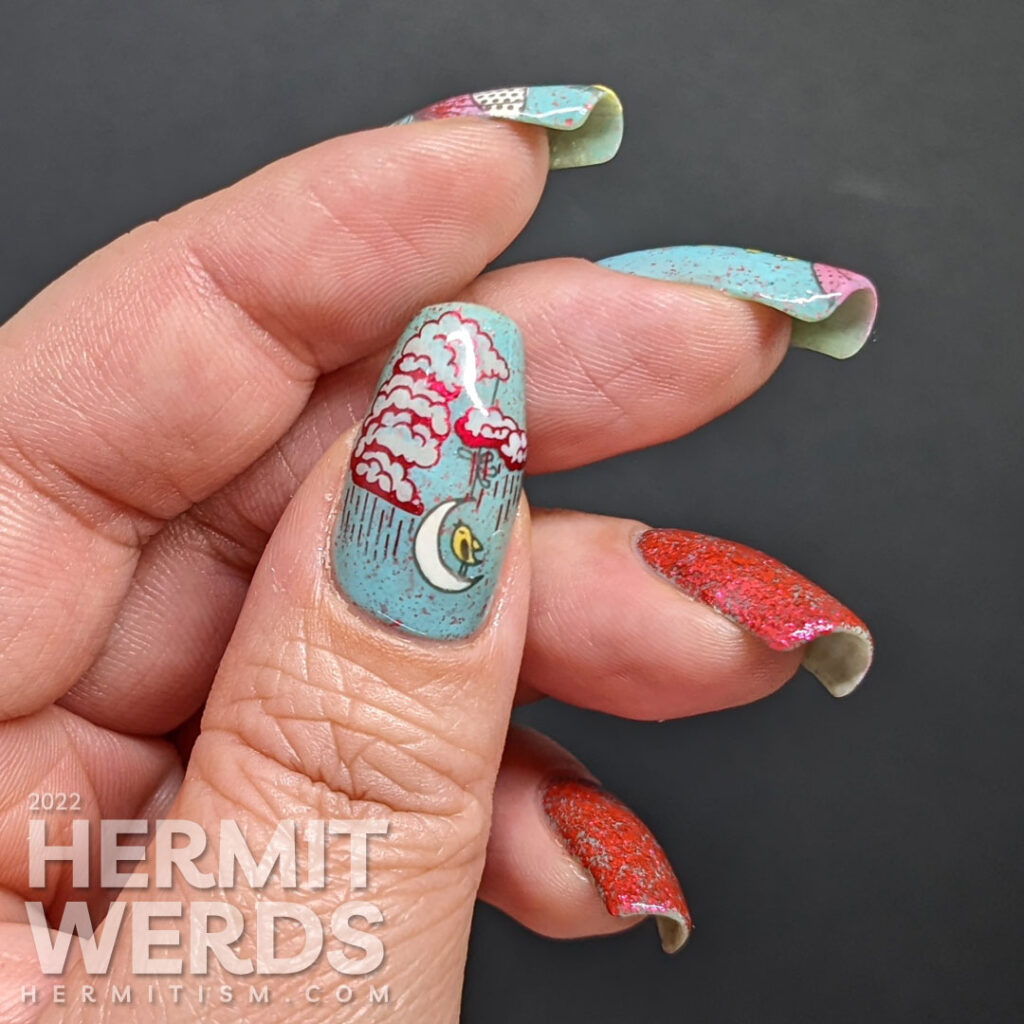 Nail art products used
Base Polishes:

Rogue Lacquer's "Bed of Roses" and "Open Water"

Stamping Polishes:

B. Loves Plates' "B. a Cherry Lollipop" and Maniology's "Cloudburst"

Advanced Stamping Polishes:

KADS' "Cloud Dancer"; Maniology's "Cloudburst"; OPI's "Never a Dulles Moment"; Sally Hansen's Insta-dri "Bubble Gum"; Sinful Colors' "Snow Me White"; and Zoya's "Bee" + "Dove"

Stamping Plates:
Items in italics are debuting on the blog for the first time.
I'd say all of these products worked pretty well for me. In fact that little bird trio is showing up on my blog for the second time. Which is funny because they are on the top of a cat's head and it's a cute cat, but I still haven't used the whole image.
Cats vs Birds
I'm also remembering that I said I wanted bird nail art to outnumber cats. Where am I at?
To be fair, a lot of those birds are just birds flying in the distance, but I am waving the flag. Not going to win this one.
#nailfail
One thing that didn't work for me was trying to fill in the bottom of the pink polka dot umbrella to make it look like it was bigger than it was. I wish I'd just left that one alone or positioned the decal farther down on my nail. I can't un-see it. And normally I just don't say anything because pointing out every flaw to your audience just makes obvious something that they might have missed, but I wanted to say: don't do this. It clearly doesn't work out. In fact I had more wear on the tip of my nail because I did it.
#AZNailArtChallenge
We went through the whole gamut of more serious umbrella nail art that emphasis the weather to some super cute looks that are all about how cute umbrellas are. Like the umbrella earrings I want to buy only there are three different designs I want and surely I don't need all three… Right? 😬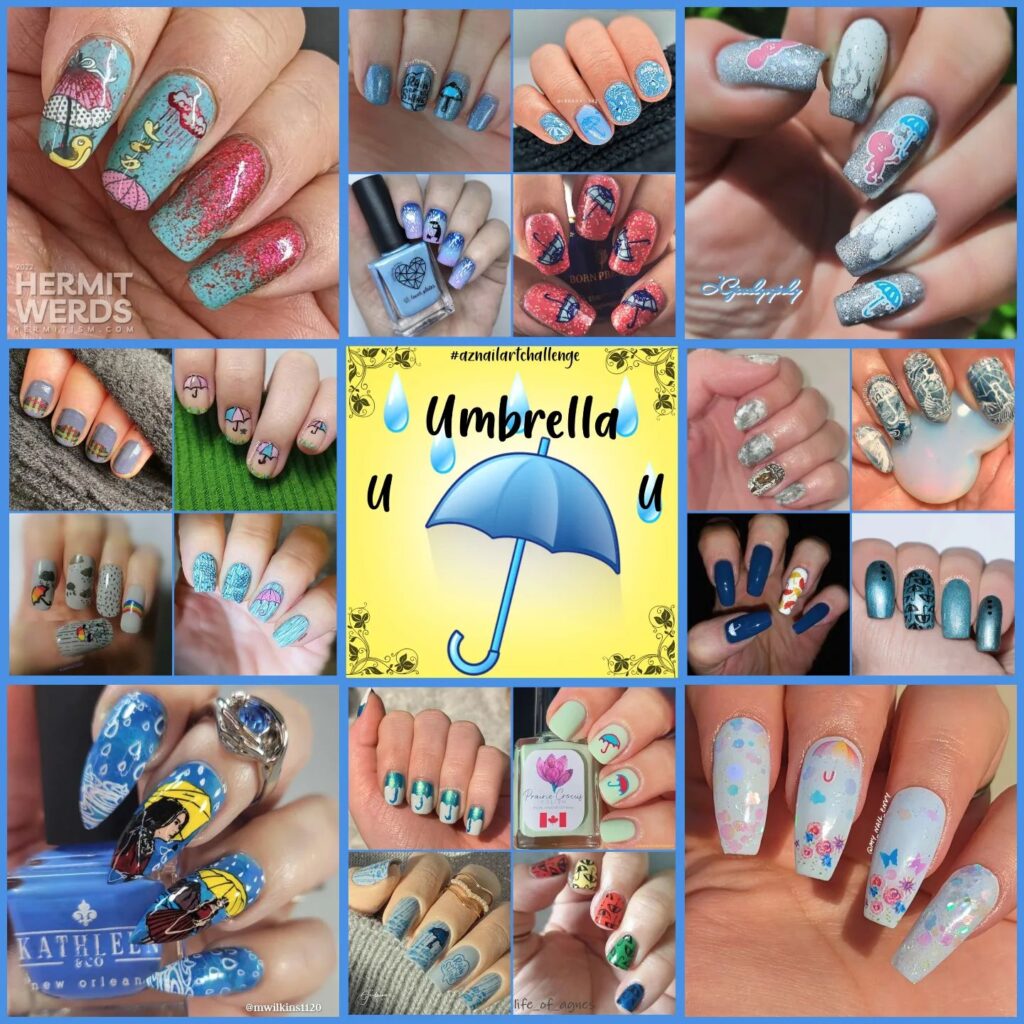 Final rainy photos…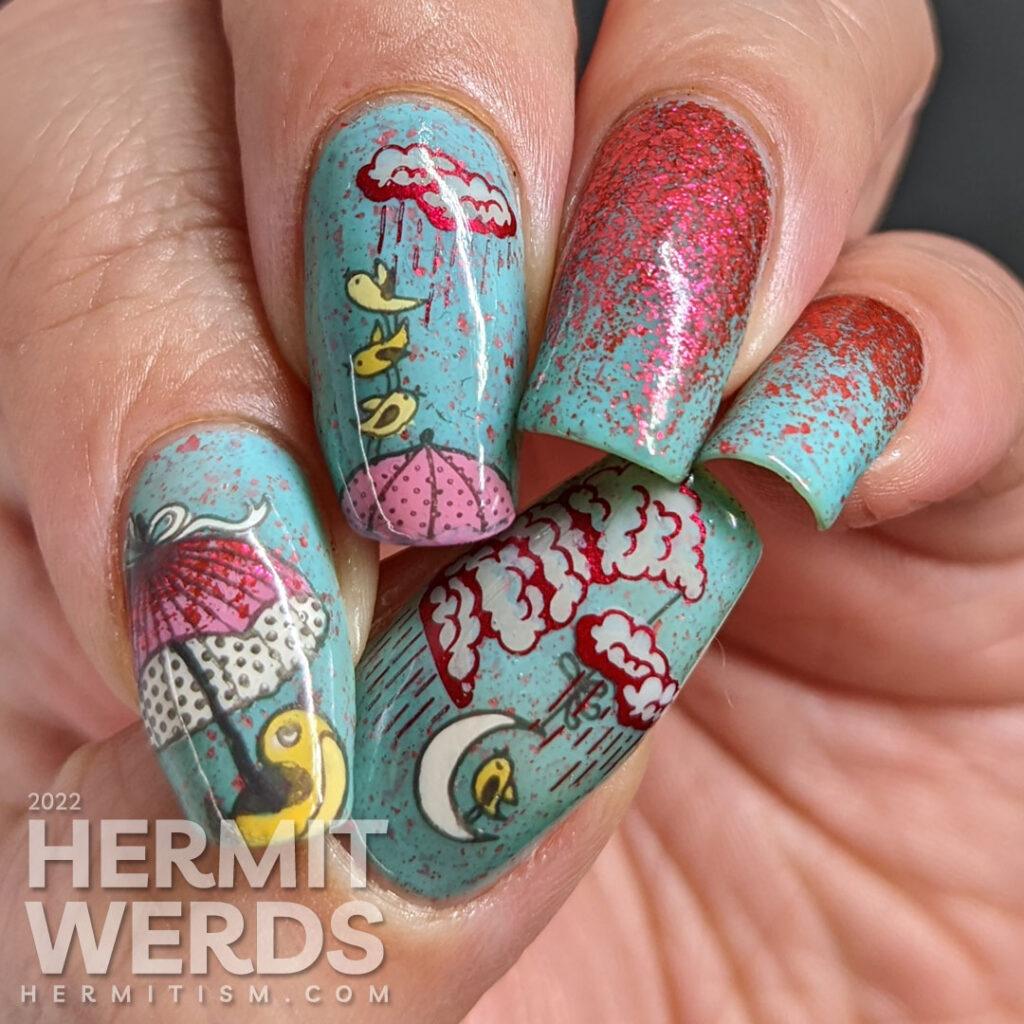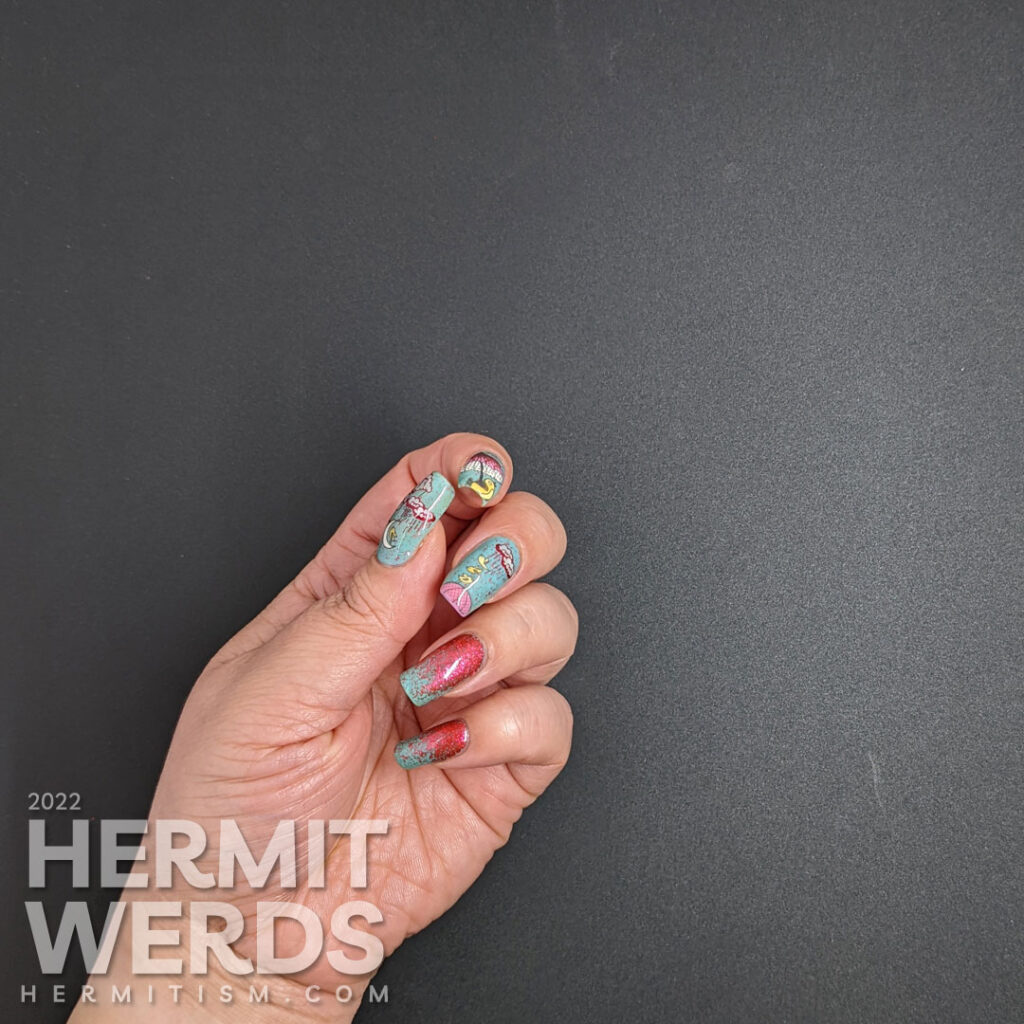 Until next time, friends. I hope you are enjoying the weather you have right now, umbrellas or not. 🙋‍♀️