Today's look is very reptilian since it features an anthropomorphic alligator (or crocodile if I misidentified it) and is all about my favorite weather: rain! No one should be surprised that I painted this at the end of April which is generally considered to be the rainy month in the US (although the real rainy season where I live is winter). I woke up this morning to the sound of rain hitting my roof and it was the most peaceful and wonderful way to start the day. 🕉
Retail talk
I also want to take a sec to inform you that if you really want a reptile/amphibian stamping plate, Lantern & Wren has one that's set to go on sale for Polish Pickup this weekend. It's mostly in scientific textbook illustration style, but there are a few silhouettes. There's a limit of 300 this time so hopefully it won't be sold out before I can even buy mine 😂, but even if you've missed them before I've noticed previous plates showing up on Lantern & Wren's web site a few months later.
And while we're talking about stores, I caught the tail end of the Unicorn and the Mythicals bi-monthly box sale imploding before the store opened last weekend. There's a chance that it will come back at a later time, but for now it's also over. All the makers were released to sell whatever they had made in their own stores so if you were eyeing something I hope you remember the brand it was associated with. Just…sad. ☹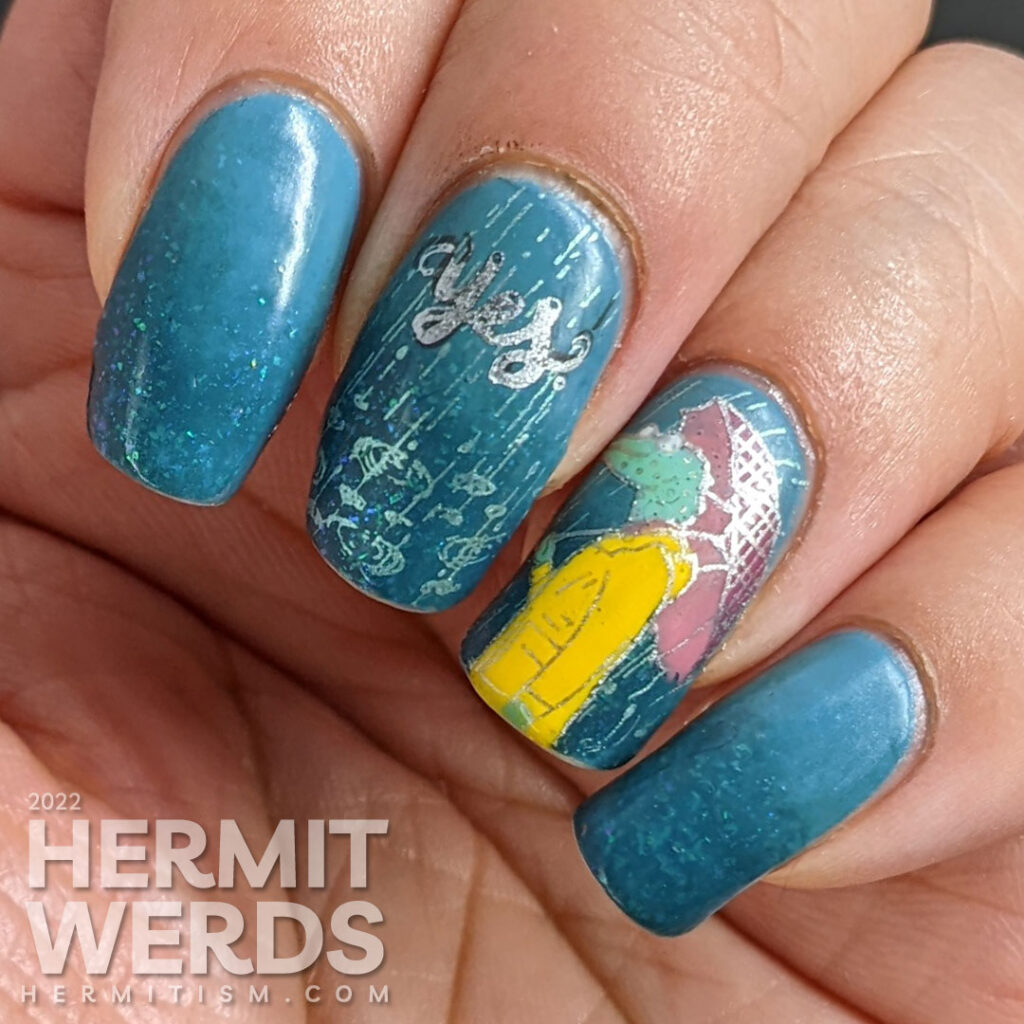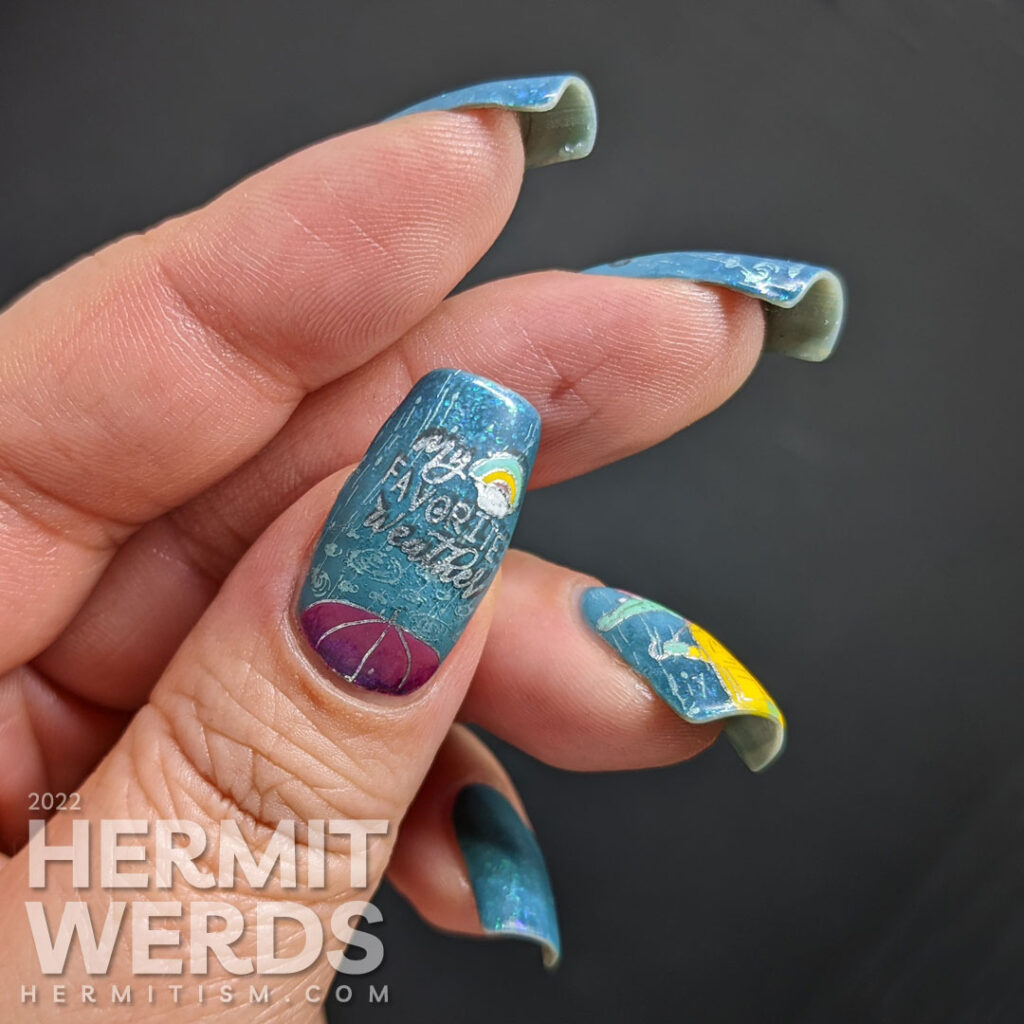 Nail art products used
Base Polishes:

ILNP's "The Message" and Night Owl Lacquer's "Find Peace in the Rain"

Stamping Polishes:

Essie's "No Place Like Chrome", KADS' "Pearly Nude Gray", and Maniology's "Cloudburst"

Advanced Stamping Polishes:

Dimension Nails' "Vitamin D" (mixed with white), Jenna Hipp's "We Are Mint to Be", and NYC's "Lincoln Square Lavender" (mixed with Sinful Colors' "Steel My Heart")

Stamping Plates:

Born Pretty "BP-L055" ("yes!"); Maniology "M279" ("my favorite weather") and "MXM078" (rain hitting the ground); and Nicole Diary "Fashion Trends ND-002" (alligator with umbrella)
Items in italics are debuting on the blog for the first time.
I struggle with how much I like this mani because I messed up in two places. First, I placed the alligator too much in the middle of my nail, which I didn't mean to do. My ring finger has a very high c-curve and that meant in all the photos its face was very cut off. I'd rather have lost more of the body and umbrella. Second, it's too low contrast. I could have fixed this by using either a different stamping polish (i.e. black) or using different colors on different parts of it which would have given me a more colorful result. I'm thinking a dark red for the umbrella and maybe a dark green or black for the alligator. I loved the pearly grey polish for the rain though. It looks a little magical.
And, of course, ILNP's "The Message" looked just as beautiful as I thought it would when I first bought it. Stunning. I'm also happy to report that this is not one of the colors that they retired earlier this year.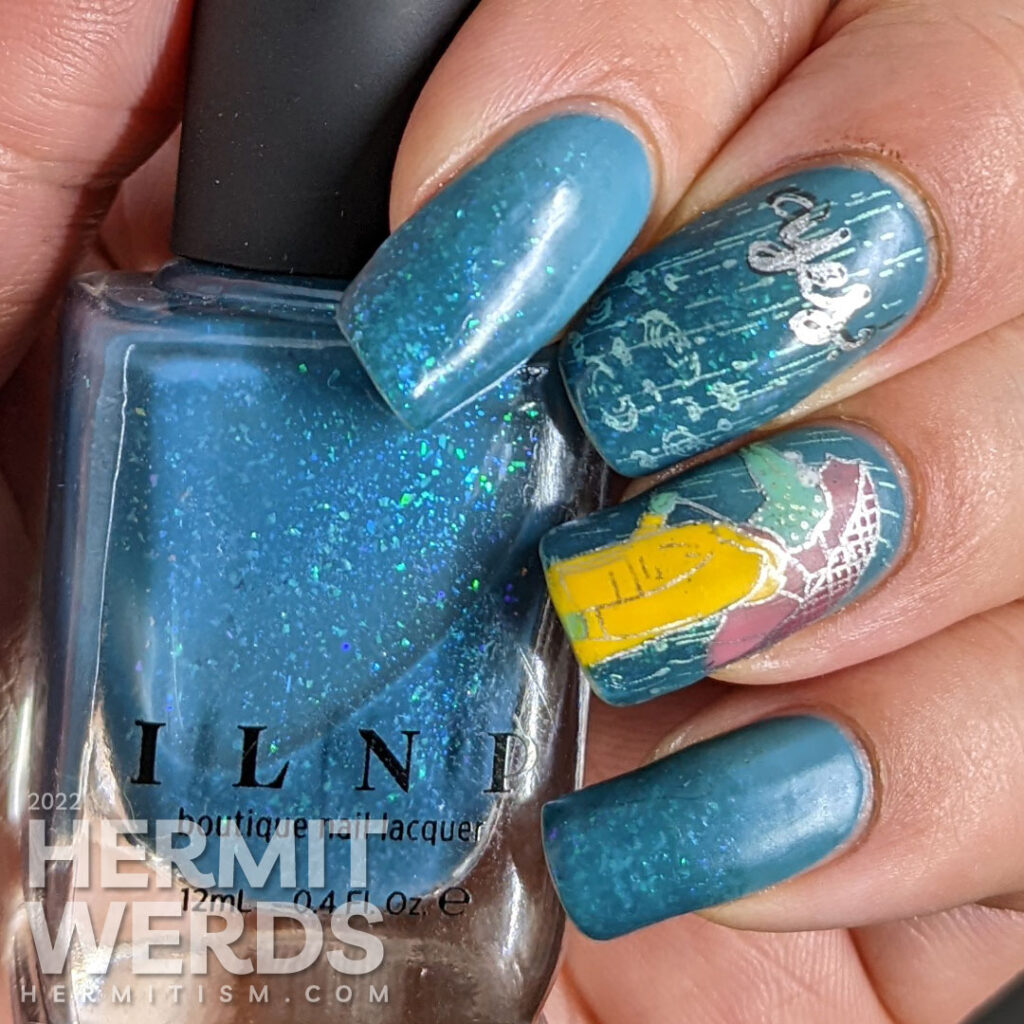 #MxMInspiredCollab – Storm Chaser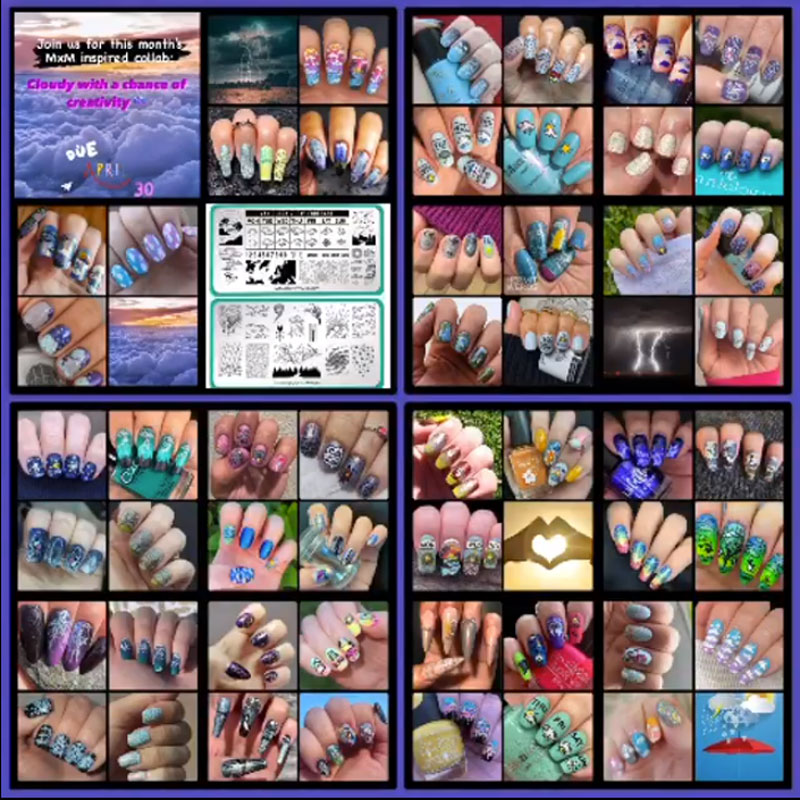 Last rainy day photos…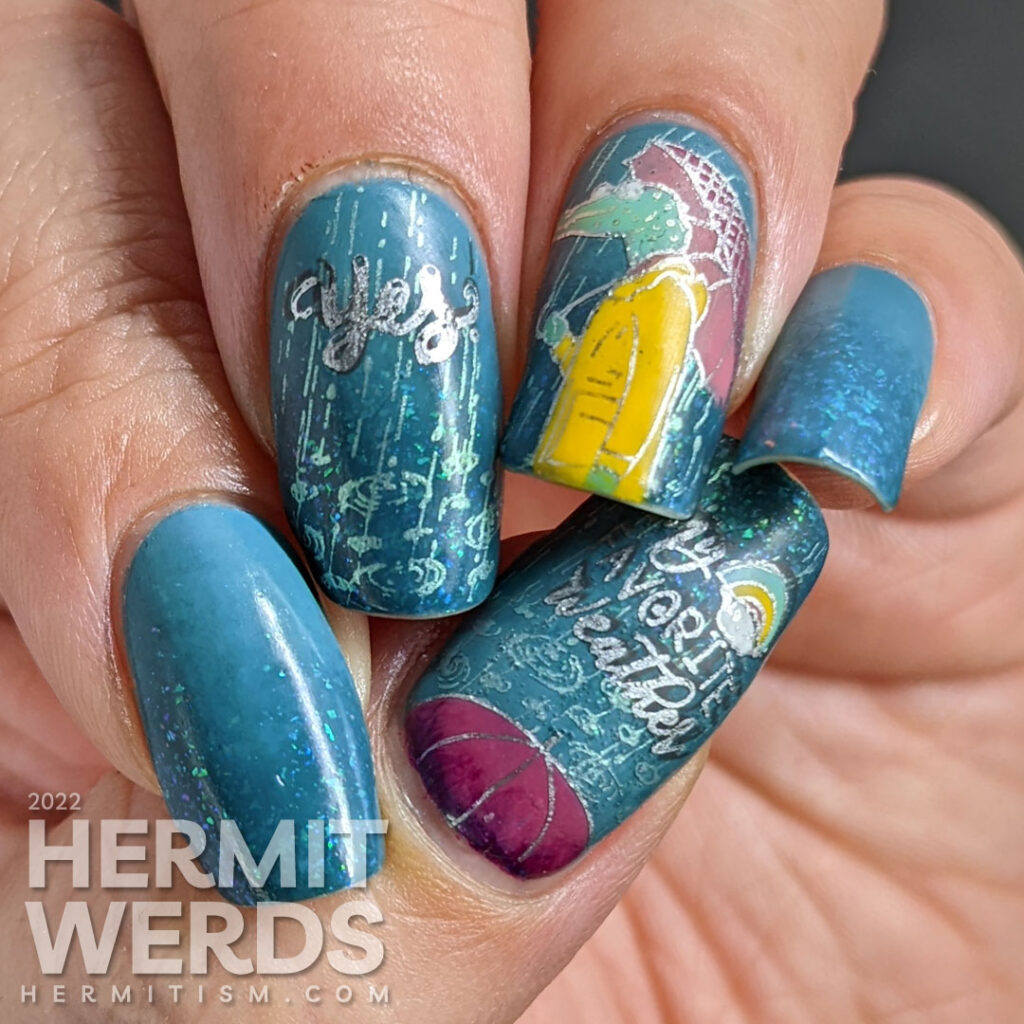 Nicole Diary Fashion Trends ND-002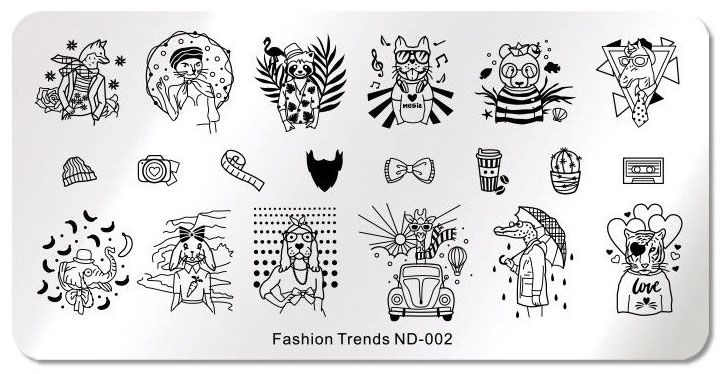 May 2, 2022: This is now my third year for trying to use every image on Nicole Diary's Fashion Trends ND-002. Here's a quick gallery of every nail art I've completed so far: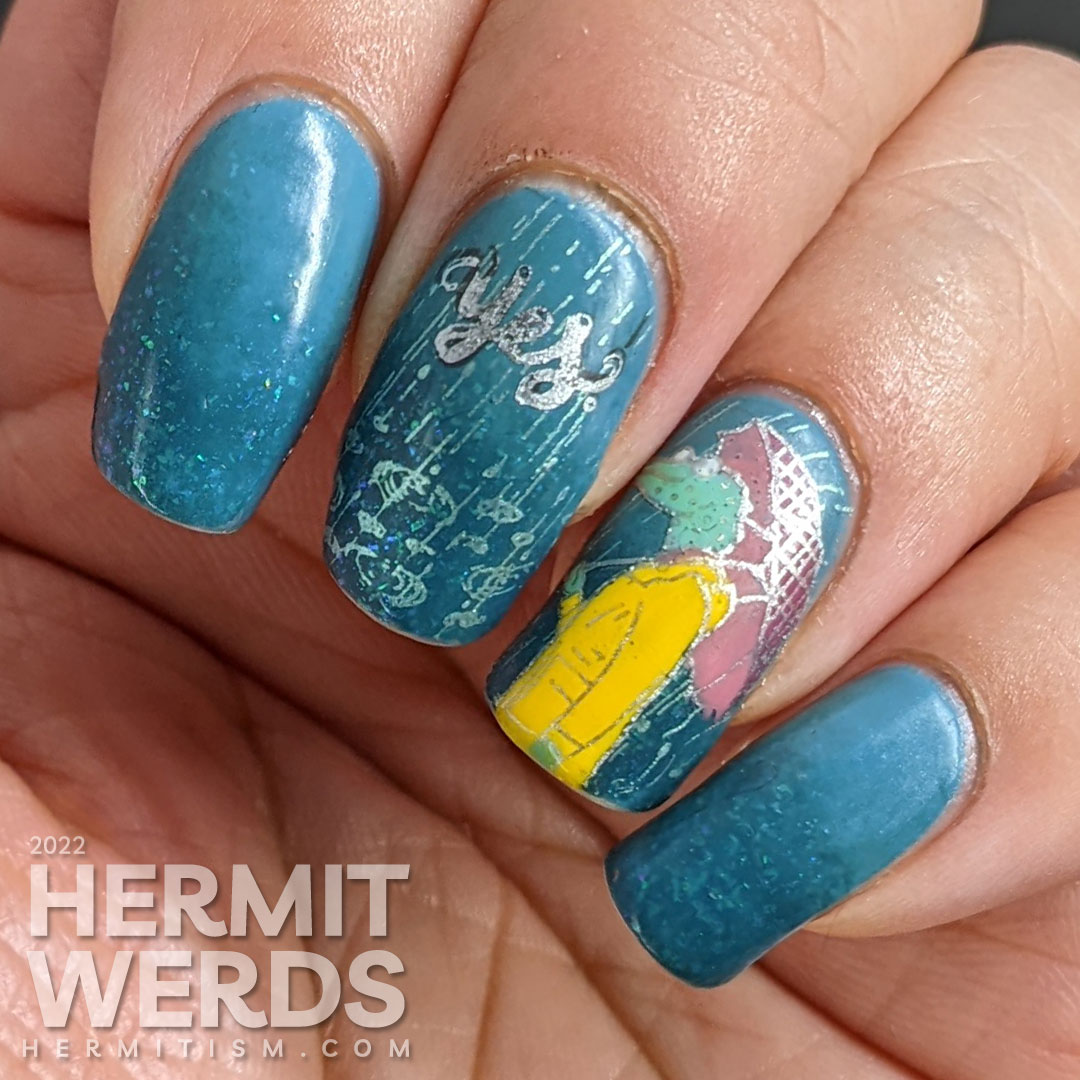 Until next time, friends! 🙋‍♀️