Music is today's subject. Particularly rock 'n roll. I spent a little time looking up different rock groups. It's amazing how tacky and fun their outfits were. So many crazy patterns and animal prints to go with the long hair. In the end I found myself coming up with a more simple design because I ran out of time. Alas, the hours one has in a day are inevitably numbered.
I kept things so simple that my thumb is just more texture polish so I guess it's straight to the list of products I used to make rock 'n roll nail art! 🎸
Nail art products used
Base Polishes:

Bee's Knees Lacquer's "One Life May Change the World", China Glaze's "Sunny You Should Ask", and Zoya's "Beatrix"

Stamping Polishes:

Maniology's "Hibiscus" and UberChic's "Pure Black"

Stamping Plates:

Ejiubas "EJB-04" (guitarist, snakeskin, "rock") and Lantern & Wren "Treat Yo Self" (dancer)
I've been trying to expand my color range when it comes to orange and I was very happy to use some of them for today's look. The orange Pixiedust polish "Beatrix" is my favorite so far because it's so bright and glitzy. However, China Glaze's "Sunny You Should Ask" performed beautifully in two coats. I threw a topcoat on it because rock stars should be extra glitzy.
#AZNailArtChallenge – 'R' is for Rock 'n Roll
This prompt really brought about a wide variety of looks from the participants, which is always extra neat. Check out the group tag to see larger images of what was posted. The prompt for the next AZ challenge is 'S' is for School.
And our final photos before we come to an end…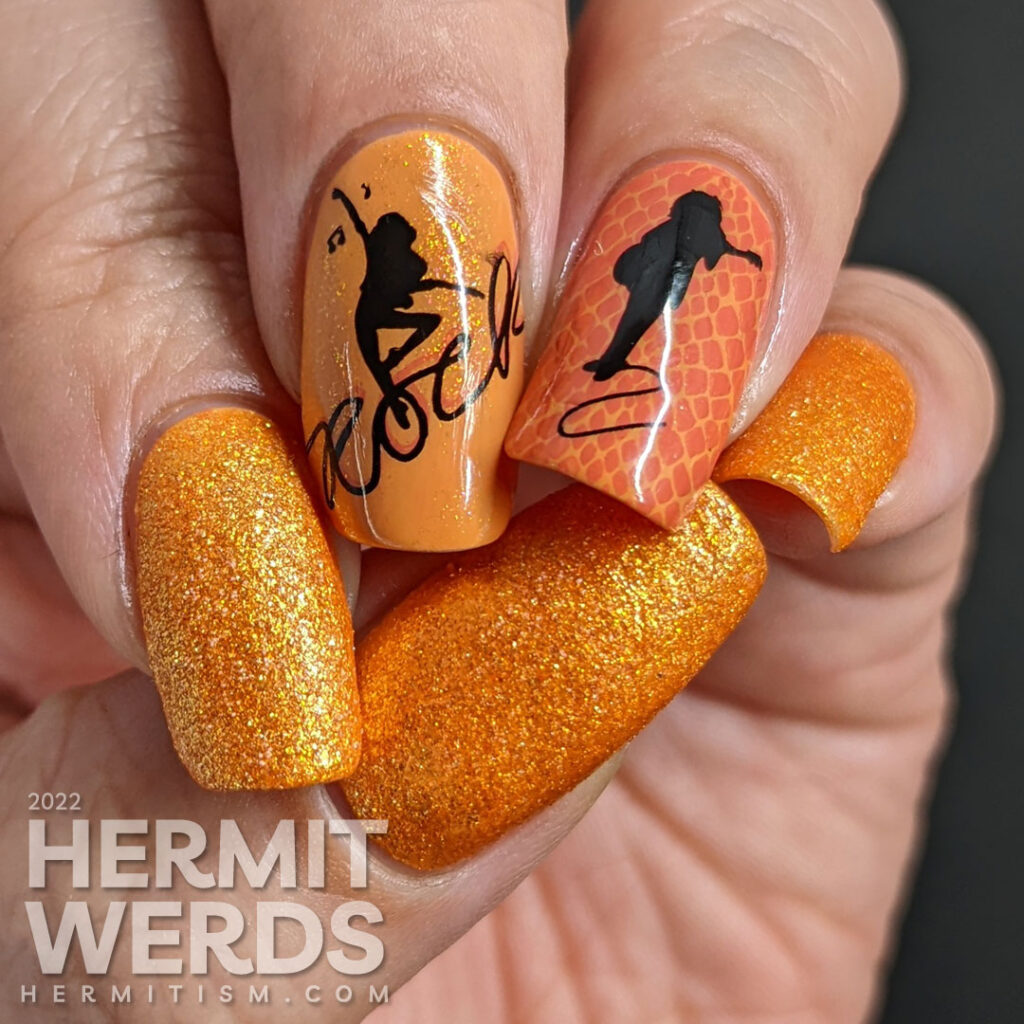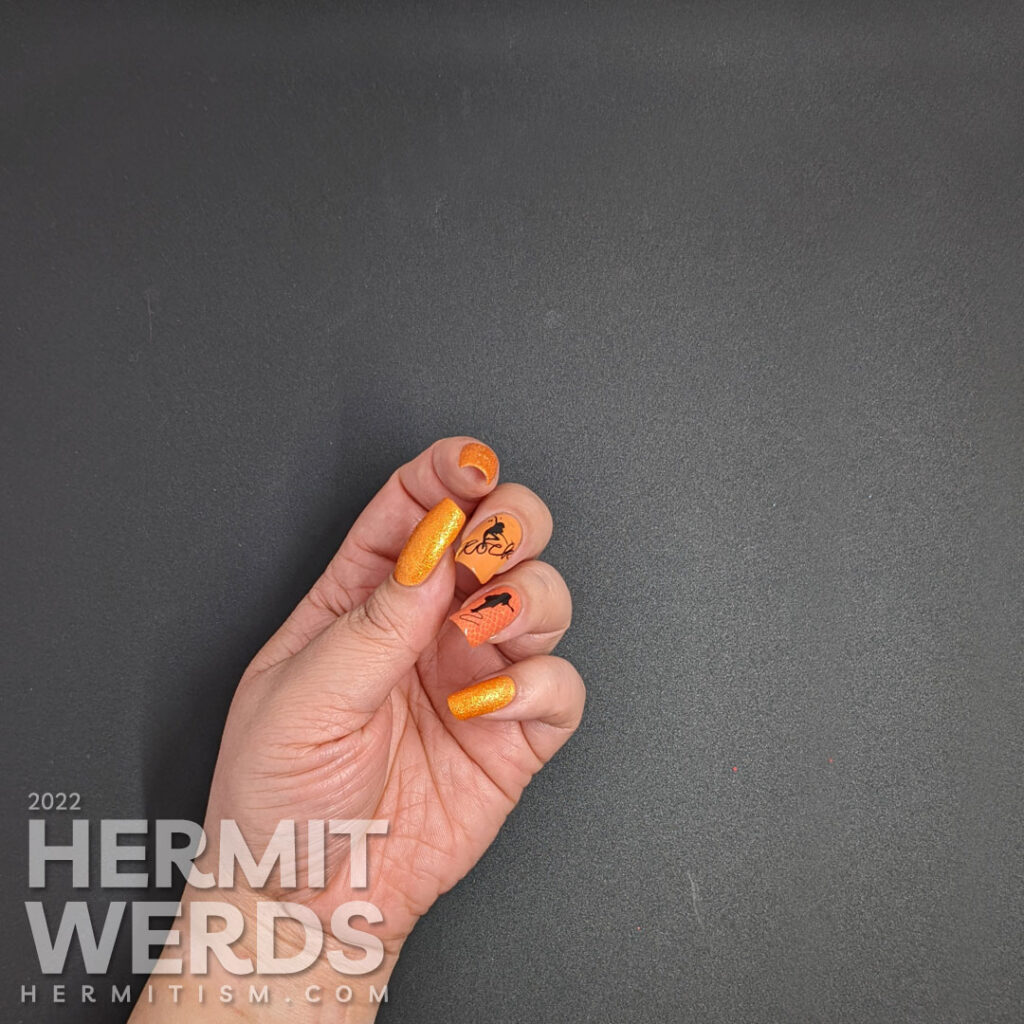 Until next time, friends! 👋