On this blog we always try to celebrate Shark Week with some nail art and I also loooove the octopus. So when I purchased a stamping plate that had a strange creature with both octopus tentacles and a shark's head, I knew I had to use it. The lusca is a Caribbean monster that is believed to have been inspired by nature: a large octopus with a head that is shaped like a shark's. It is seen in shallow water. The tentacles brace the monster against the sea floor while the shark half attacks. Sounds awesome. 🦈🐙
It was super fun to put this one together. I found a shark image and some octopus tentacles in my stamping plate collection and positioned them to look like they are the same animal. The image of an actual lusca is swimming on my thumbnail.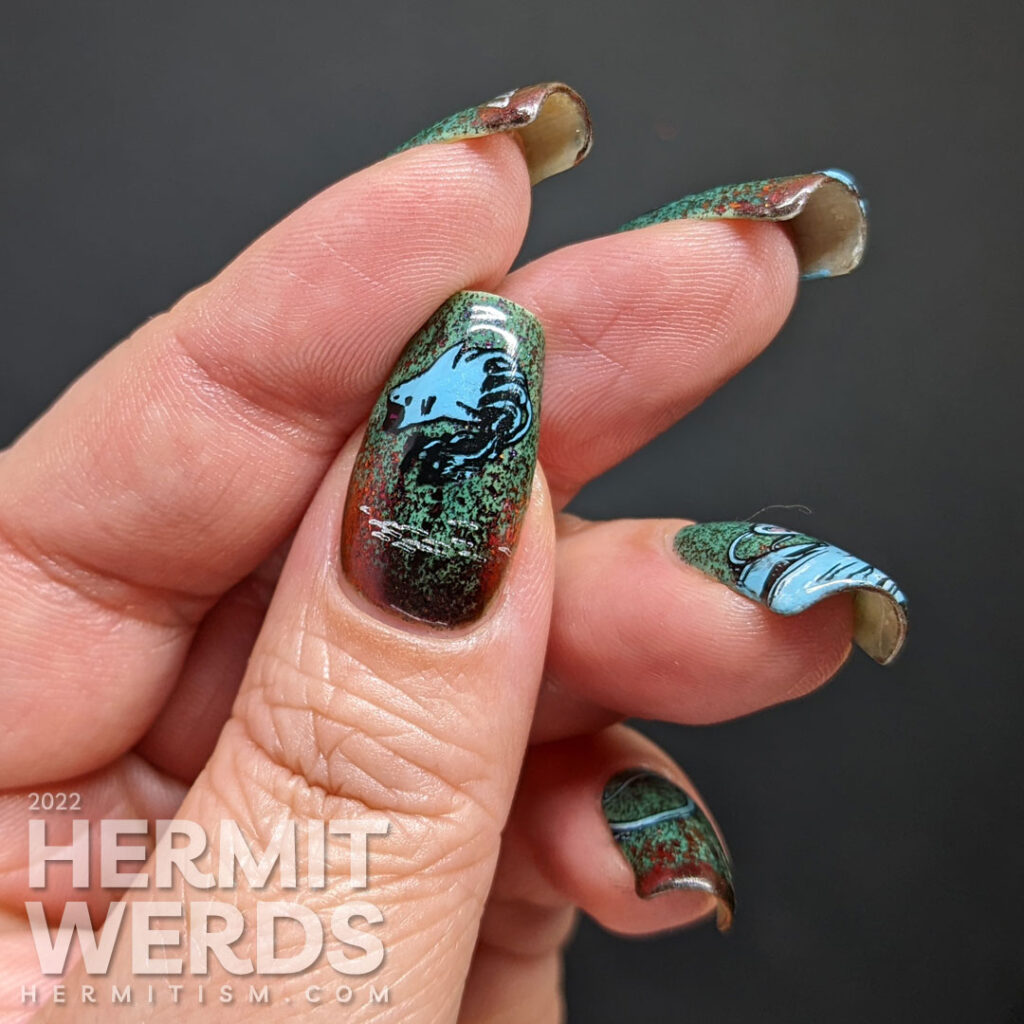 Nail art products used
Base Polishes:

Stamping Polishes:

Advanced Stamping Polishes:

Stamping Plates:
Items in italics are debuting on the blog for the first time.
Ode to black/red duochrome…
Bee's Knees Lacquer came out with a teal jelly polish with red/black duochrome and I wanted it and missed the window when it was on sale. I was really bummed, but I told myself I could buy a black/red duochrome flakie topper polish when someone inevitably made one. Then I could use it with alllll the jelly polishes. And then the very brand that made that topper also came out with a similar polish and it GLOWED IN THE DARK.
Sometimes good things come to those who wait.
And then I ended up using them together to create the sea background for my lusca. If I hadn't already known that I was going to use really big stamping decals and I didn't want to obscure their lines too much especially in the glow-y shots, I probably would have done a full baby boomer french tip fade with the black/red duochrome. I still love that last light gradient right at the tips. Which I wouldn't have painted at all except sometime between when I painted my base layer and the next day the pigment had pulled away from the veeeery tips of my nails and I wanted to hide that. Happy accidents! 😂
#SaucyManiSquad
But who gave me an excuse to paint these monster nails? Why none other than Tana (@miss_tanababy_)! She said she liked my style and invited me to join her collab. And with such fun prompts and company, I am happy I said yes! Plus, she even had the time this month to make a personal collage for everyone. I adore mine. Especially the shark in the bottom right corner who is having an existential crisis. How did Tana know? 😜
Everyone painted such gorgeous looks, both monsters and the sweeter mythical kind. You really shouldn't miss checking out the group tag.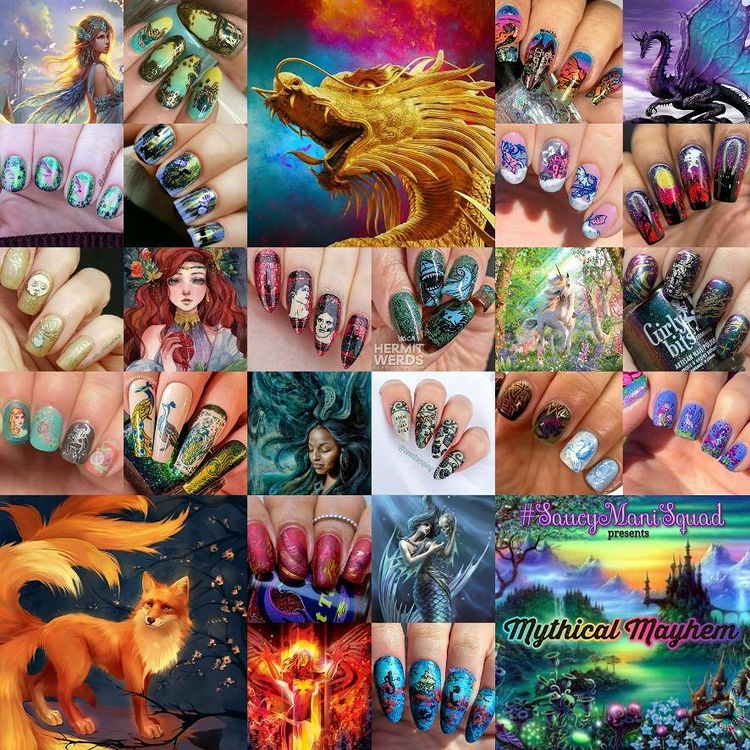 Final lusca photo dump
It's almost a shame I never take my nail art clubbing…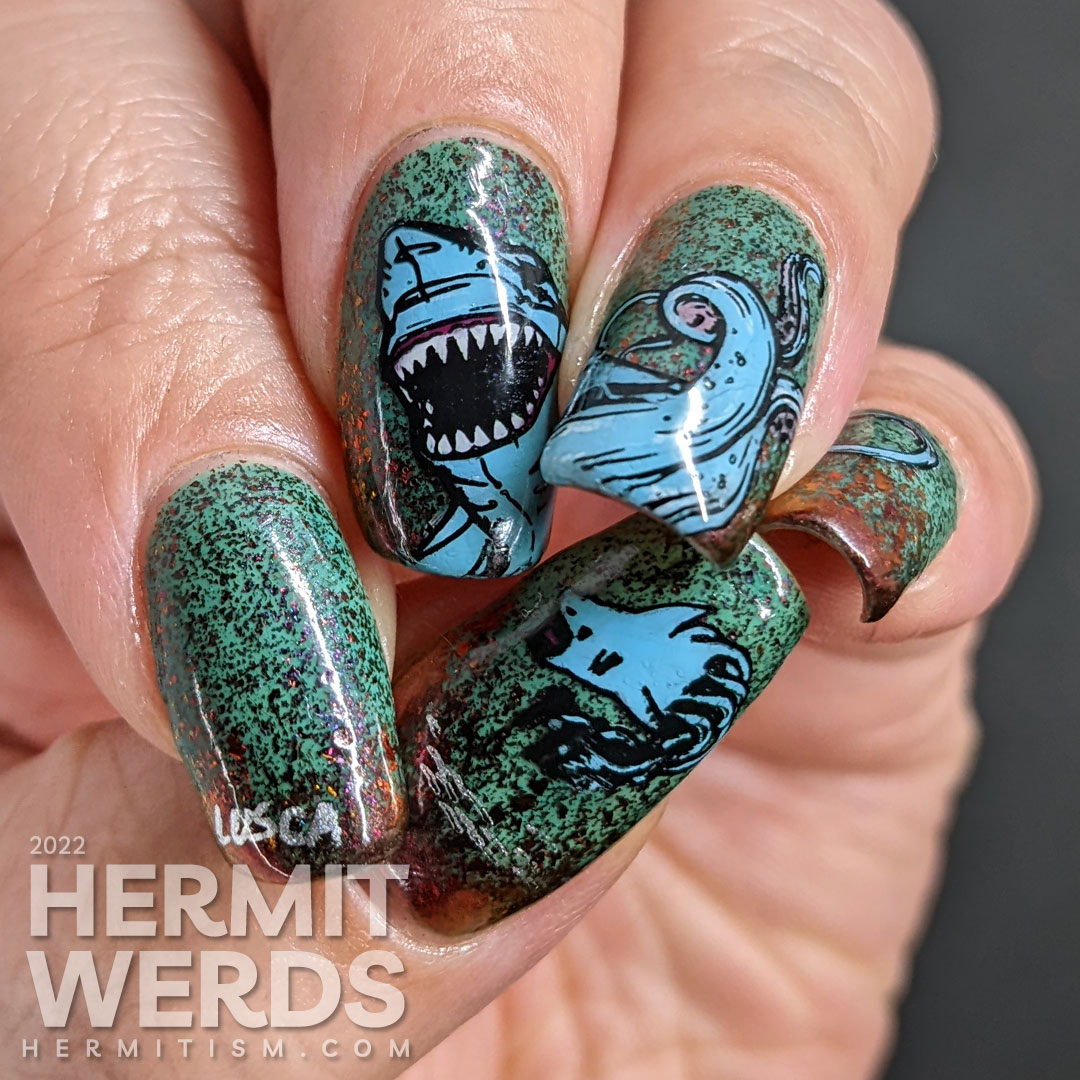 An extra shot to show off that duochrome. There's a reason why black/red duochromes exploded last year and are still coming out.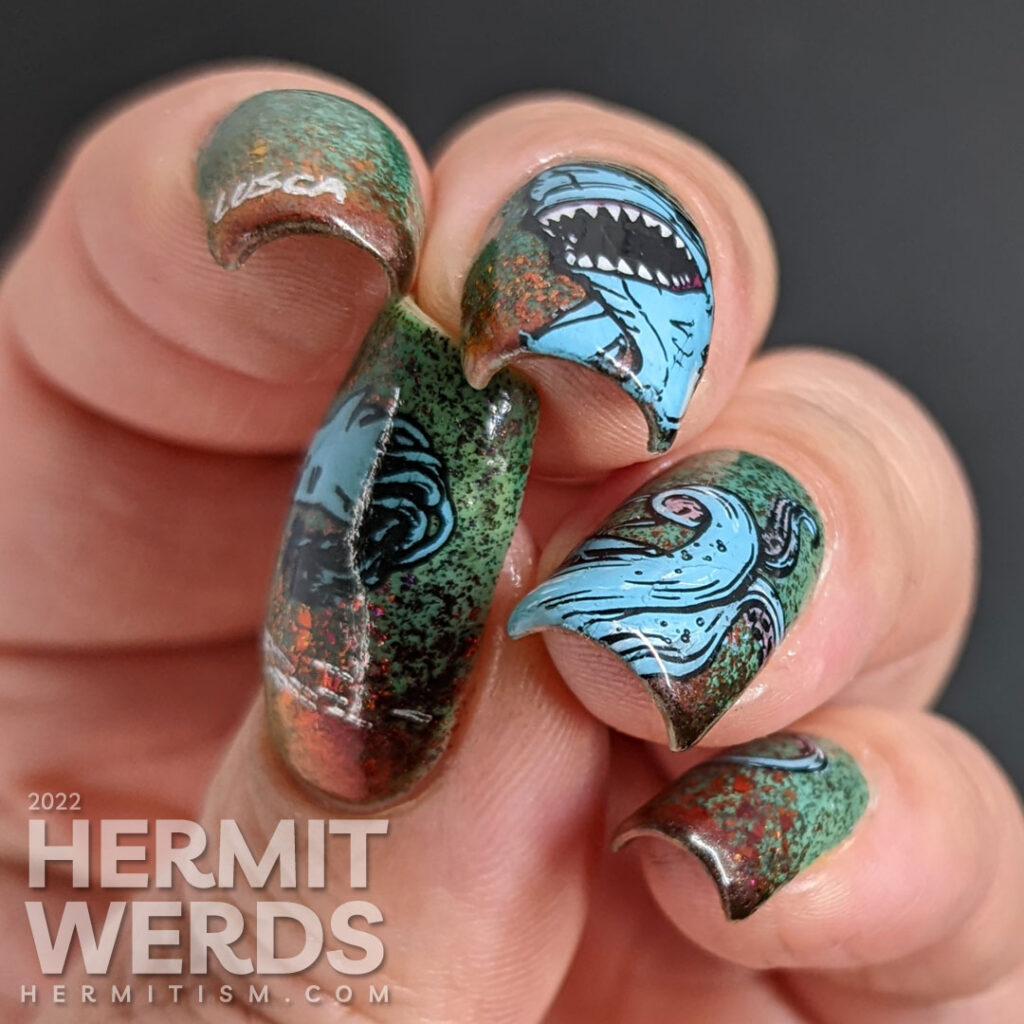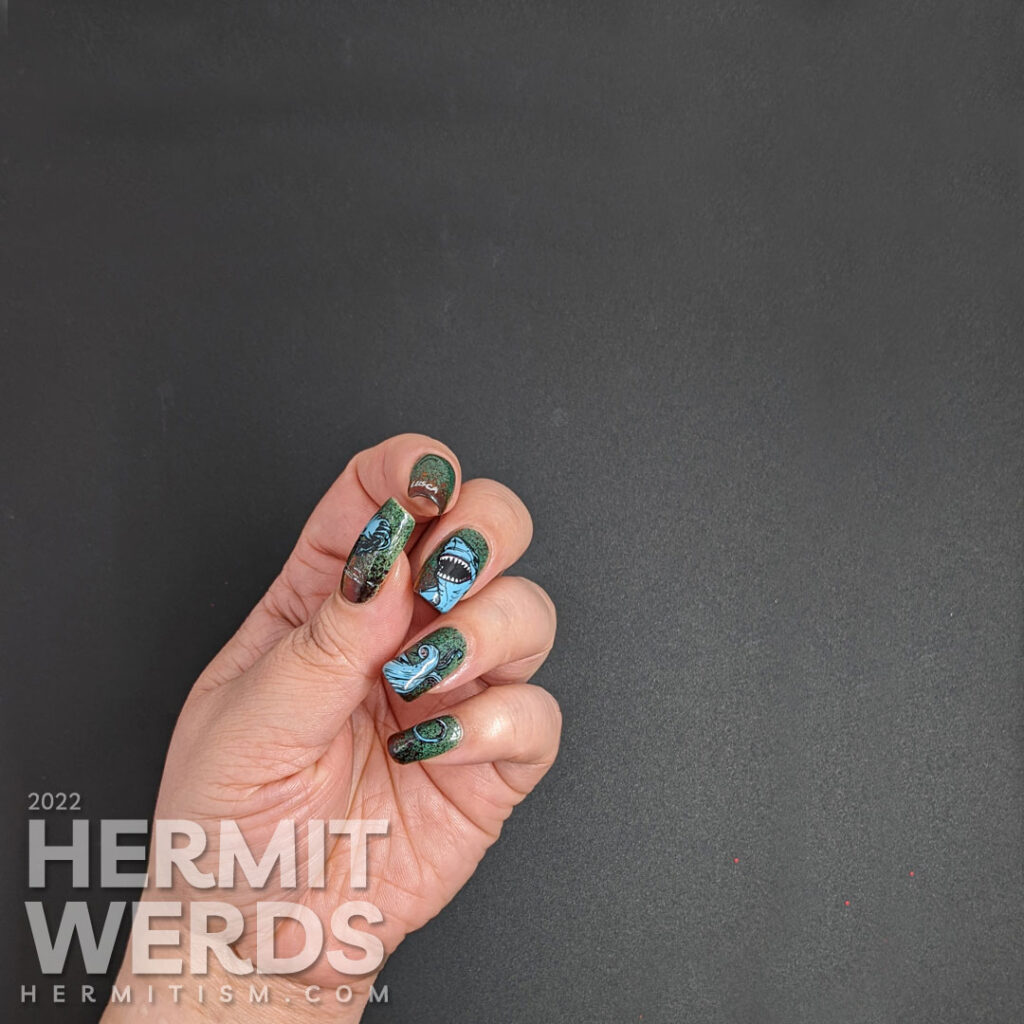 Until next time, friends! 🙋‍♀️