A while ago I had a brief delusion that I would use gilding nail foils more. They are fun and shiny! So I bought four more colors of them, none of which are used in this candy nail art design, and none of which have been used for over a year. I'll get to it someday. Maybe.
Meanwhile, this is fun! I know I'm not the first person to think of using the gilding foil in a stamping decal instead of polish, but it's not something you see very often. It works perfectly for foil candies and Valentine's Day is around the corner, so here we are.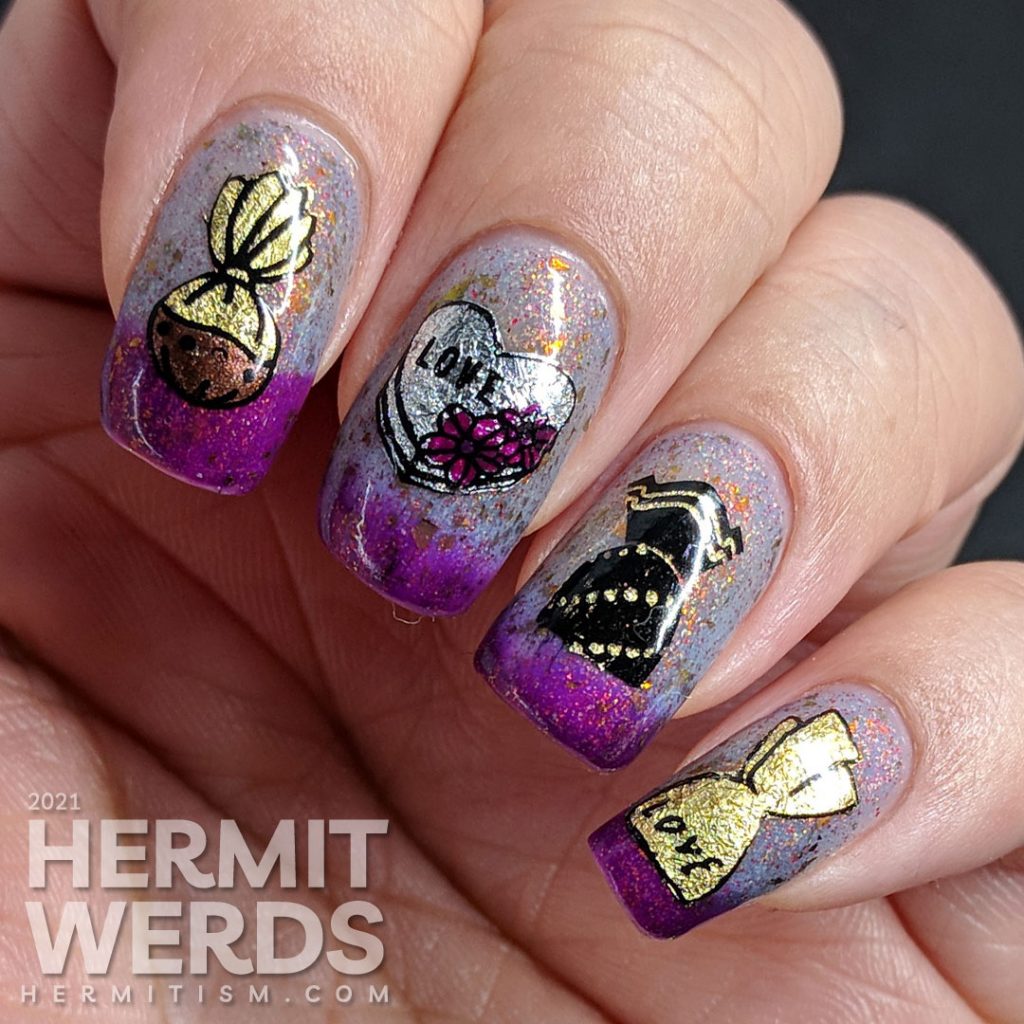 Yummy. I'll admit the base polish is a terrible shade for the undertones in my skin, but I knew it when I bought the polish and love it anyway.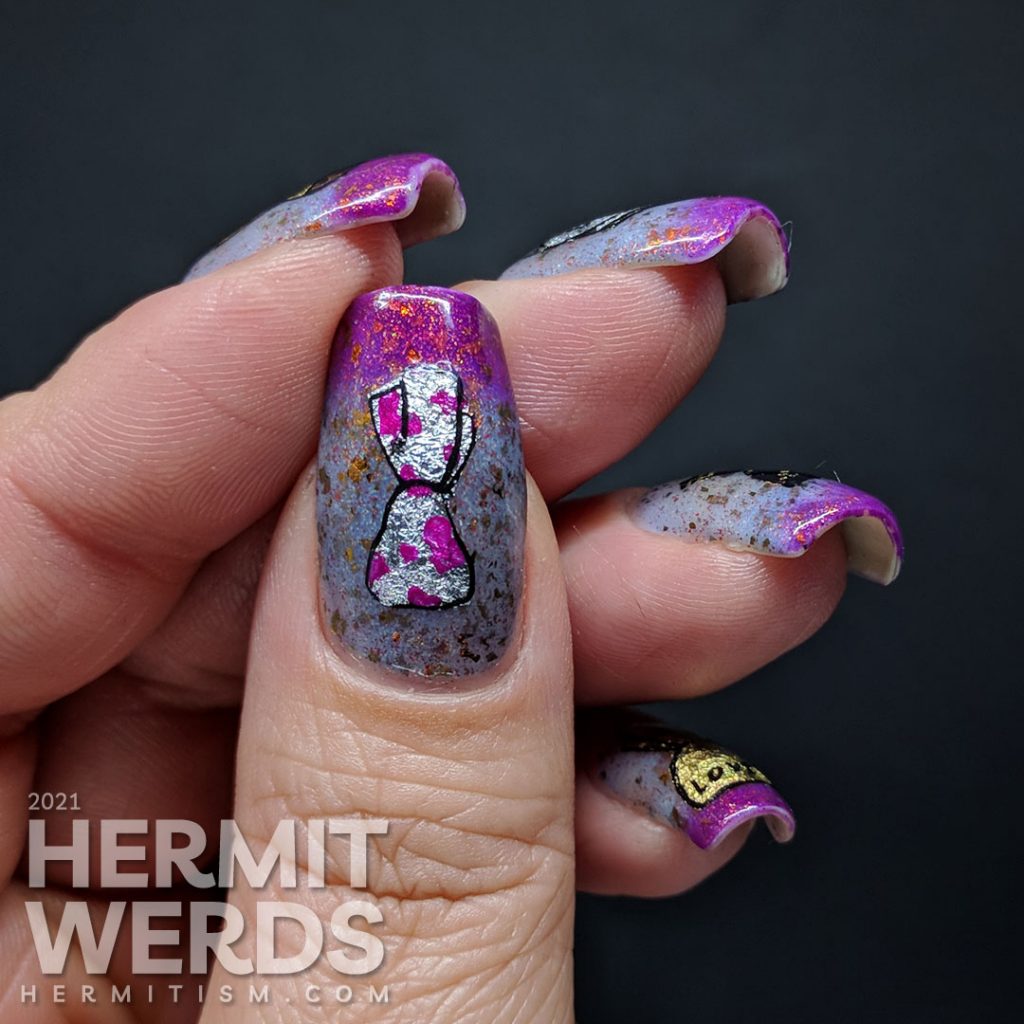 And while it's semi-monstrous of me to do this since you can't get this polish anymore, here's a comparison of the thermal states: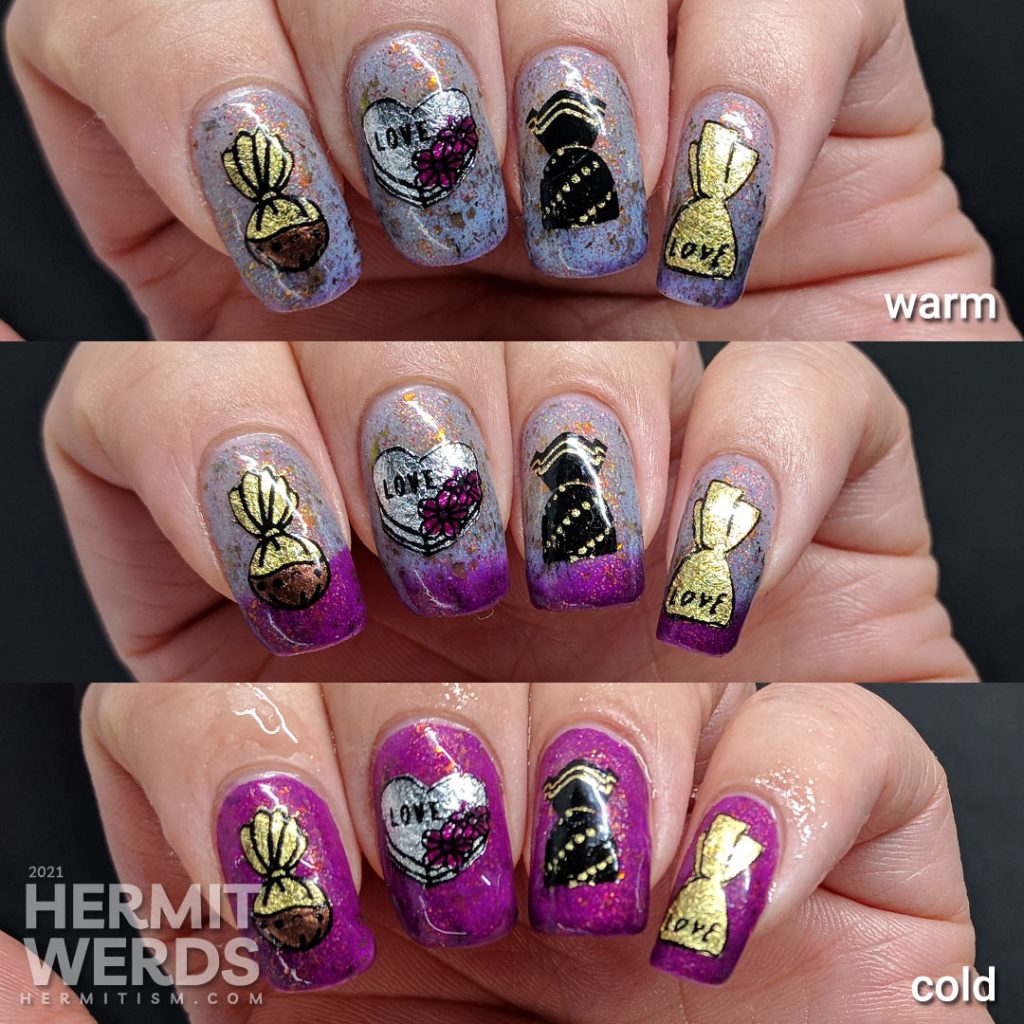 Nail art products used
Base Polish:

Cadillacquer's "The Underestimated One"

Stamping Polishes:

Nicole Diary's "NS13" and Uberchic Beauty's "Pure Black"

Advanced Stamping Polishes:

Gilding Foil in advanced stamping:

Gold and silver foils from Beauty BigBang's "J2476" (press sample)

Stamping Plates:
I think the hardest part about using the gilding foil in the decals was breaking the foil into small enough pieces to keep it from sticking outside of the lines too much. I love how the mani turned out, but I do wish I'd thought to take matte photos because I think that would have looked really cool. Neeext time!
One cold; one hot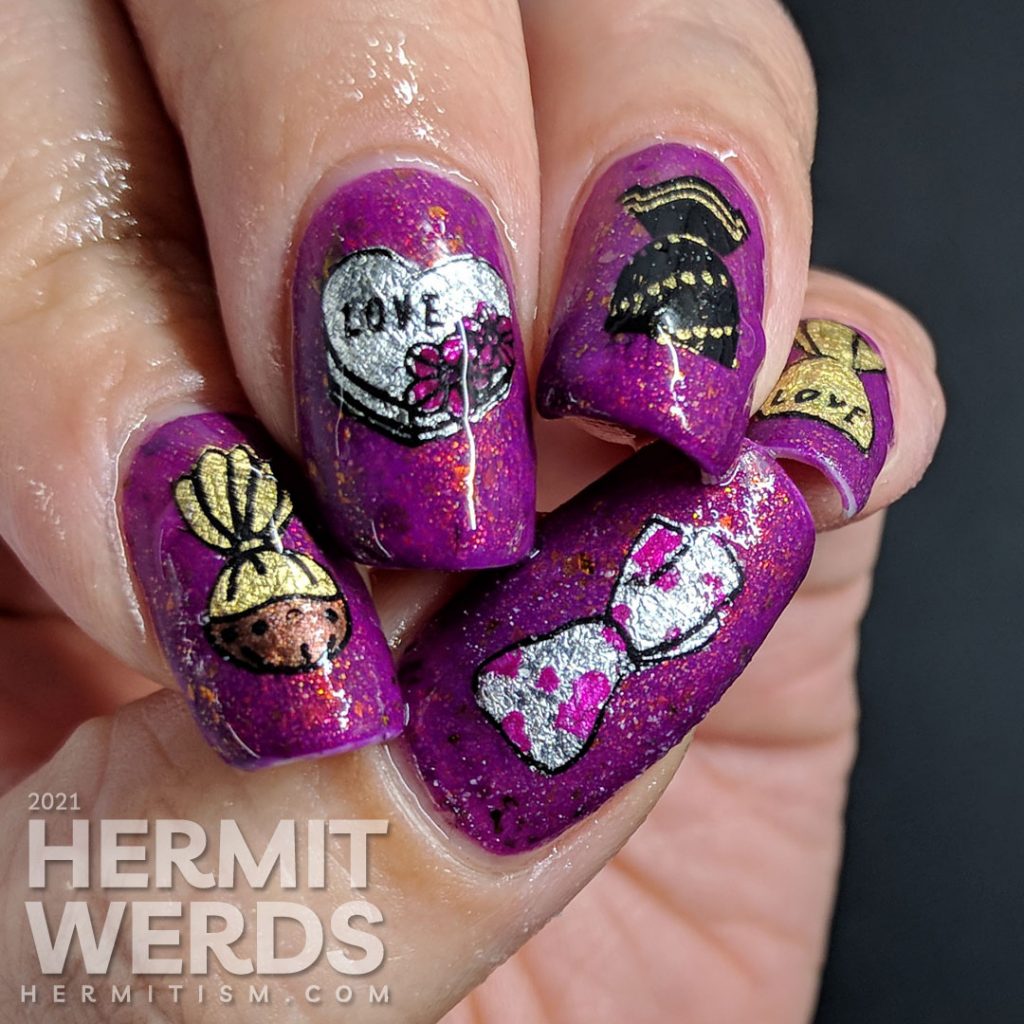 It was rather cold when I took these photos so I struggled (and failed) to get photos of it in an all-warm state.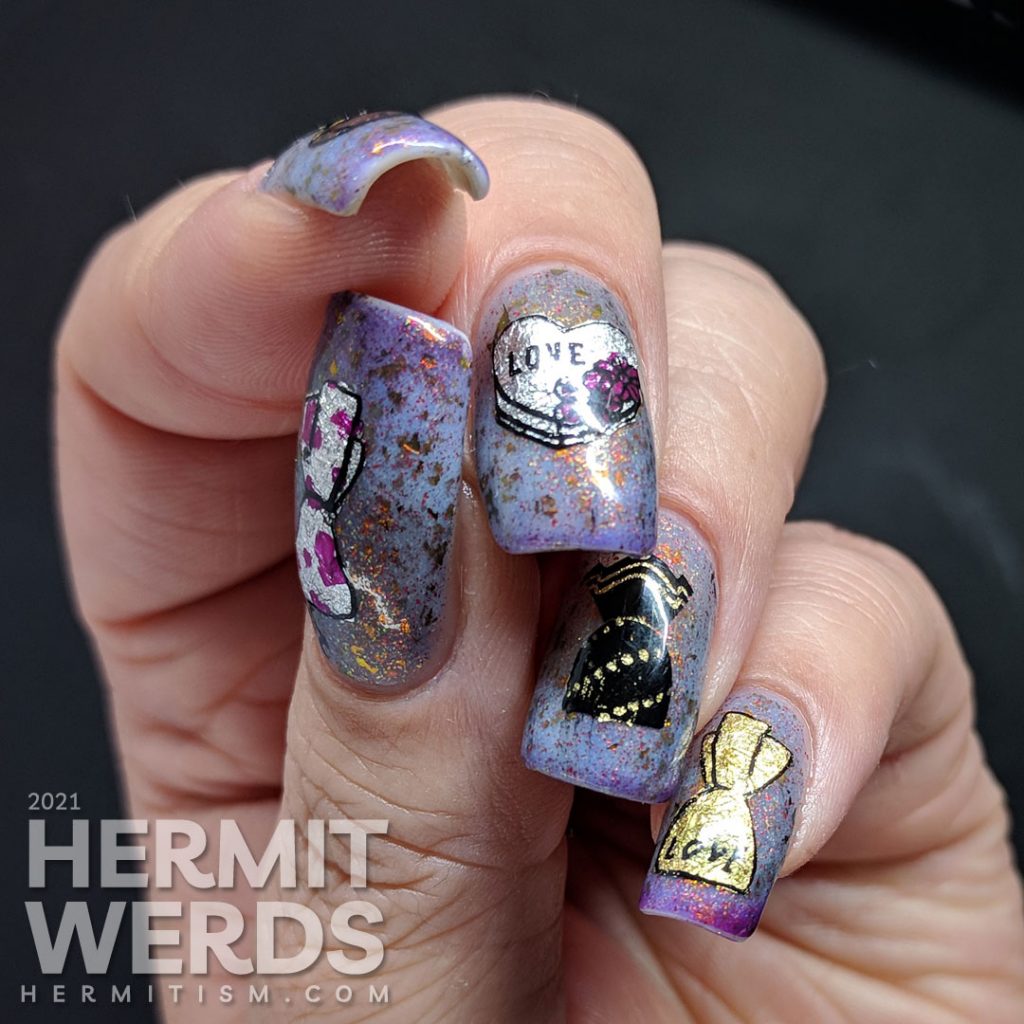 And the far away photo that brings this to an end. Because some predictability is kind of nice.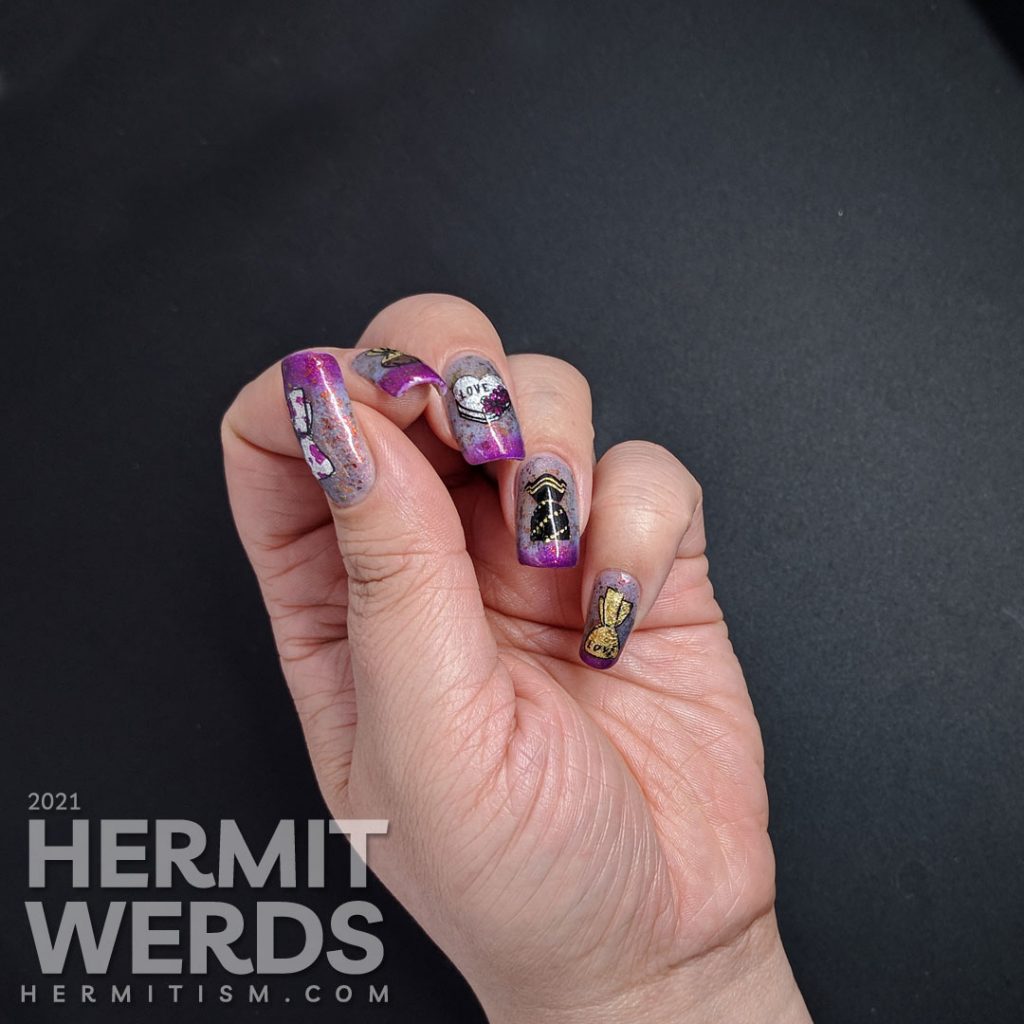 Until next time, friends! I'd normally say that I can't wait for the after-Valentine's candy sales, but who am I kidding? That would mean leaving my house. 😭