Today's look is brought about by more Instagram prompts: smoosh marble and bus. I knew I had a beautiful image of a bus on KADS' Flower-16 so I decided to go with that. I followed it up with talk of travel because it really felt like a school trip kind of image. And with the [covid] numbers being what they are in America right now, it really does feel like a school trip should be in order. I know I've felt like my life stopped for two years so I can only imagine what students have been going through.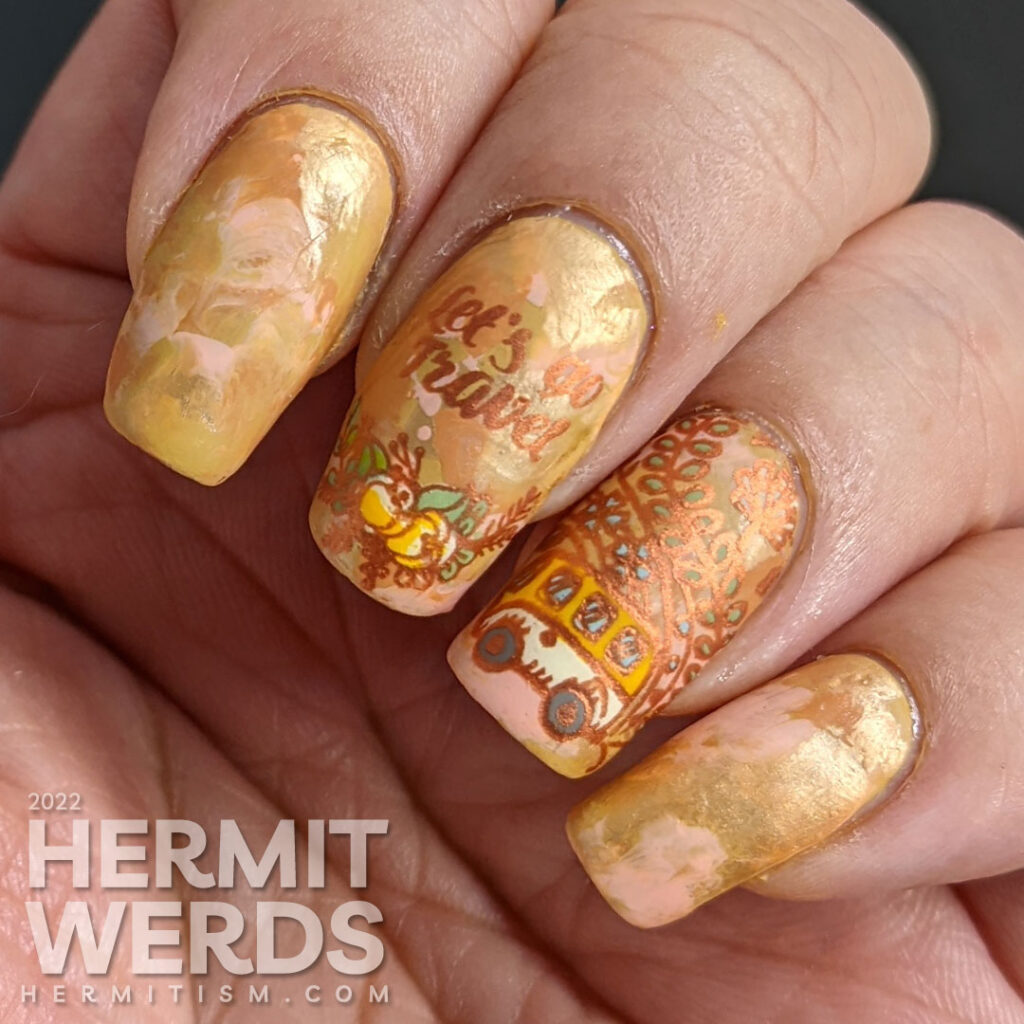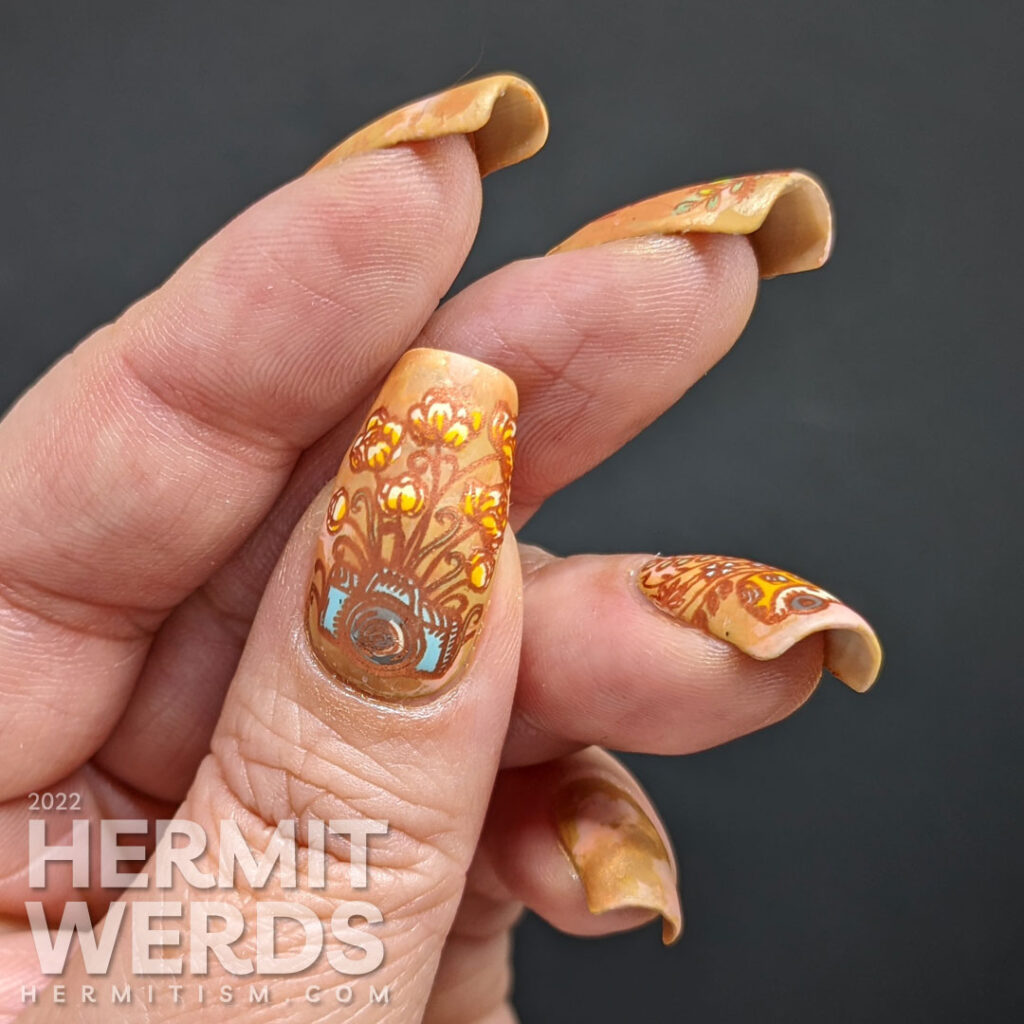 Nail art products used
Base Polishes:

Stamping Polish:

Advanced Stamping Polishes:

Stamping Plates:
It's been a long time since I did a smoosh marble for some reason. They are really easy. I even pulled a lazy and tried out the cuticle protector tape that Maniology had sent in one of their boxes. I was pleased to find that they were sticky enough that I could re-use them and only used two out of the 90 that I have. Both a blessing and a curse since I still have liquid latex to use. 😆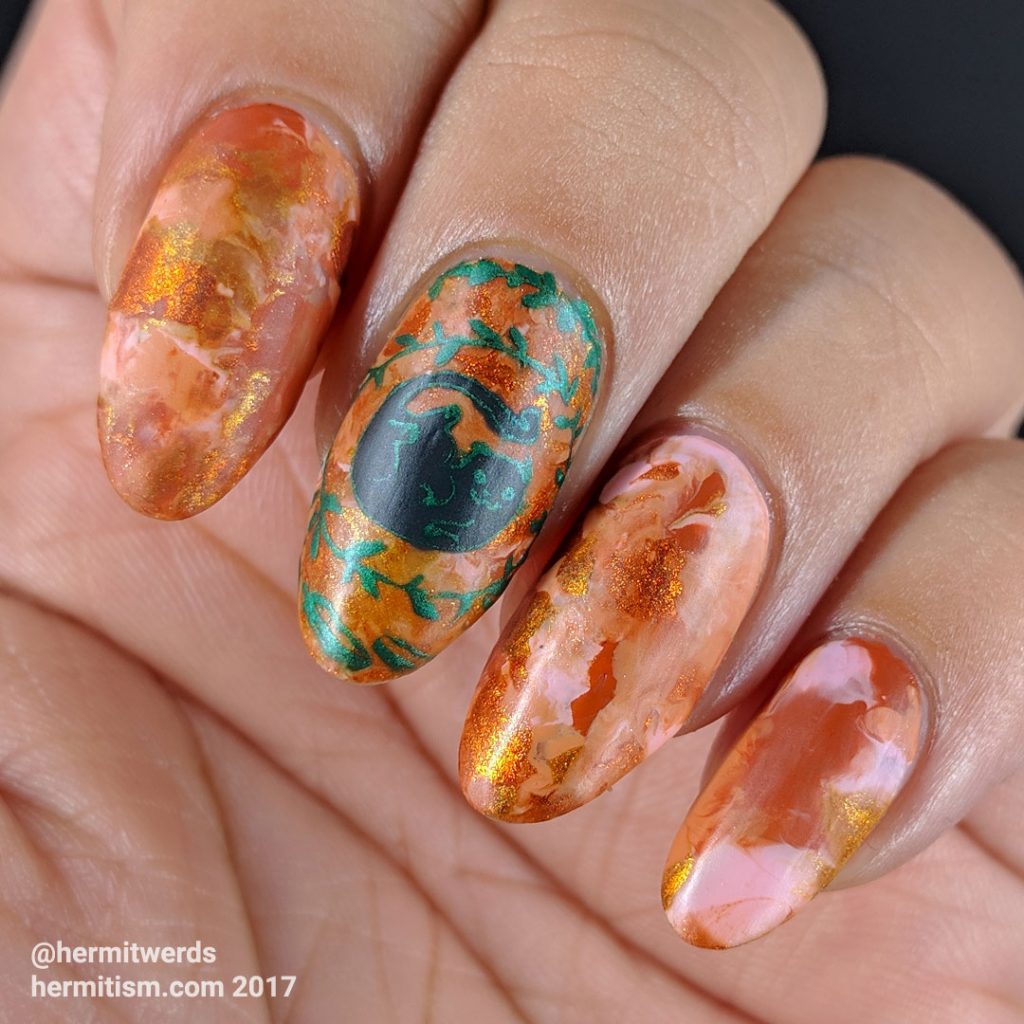 A previous orange smoosh…with Cats! 🥰
So I smooshed with gusto on my nails. And what did I use to smoosh with? Why, the new creme polishes I had both purchased and won from Dimension Nails because I'd somehow won the drawing Stephanie does for her weekly nail challenges, which gave me two free polishes and I threw in two more. Dimension Nails is the only indie brand I reviewed back when I was reviewing (for product received, I have never been paid cash for a review). She actually reached out to me and it was one of those paths diverging moments because I could have continued reviewing, but I have found I prefer to be a non-commercial blog.
I have many creme polishes from mainstream brands so it's hard to avoid getting a duplicate color, but I did my best when picking and love what I got. Her product really is great and can even work as a stamping polish if you're not layering too much as I found in my review. Likely would have bought more from her if I didn't already have so many colors. Next you can see a pure shot of "Kangaroo" which I used as the base of my smoosh marble.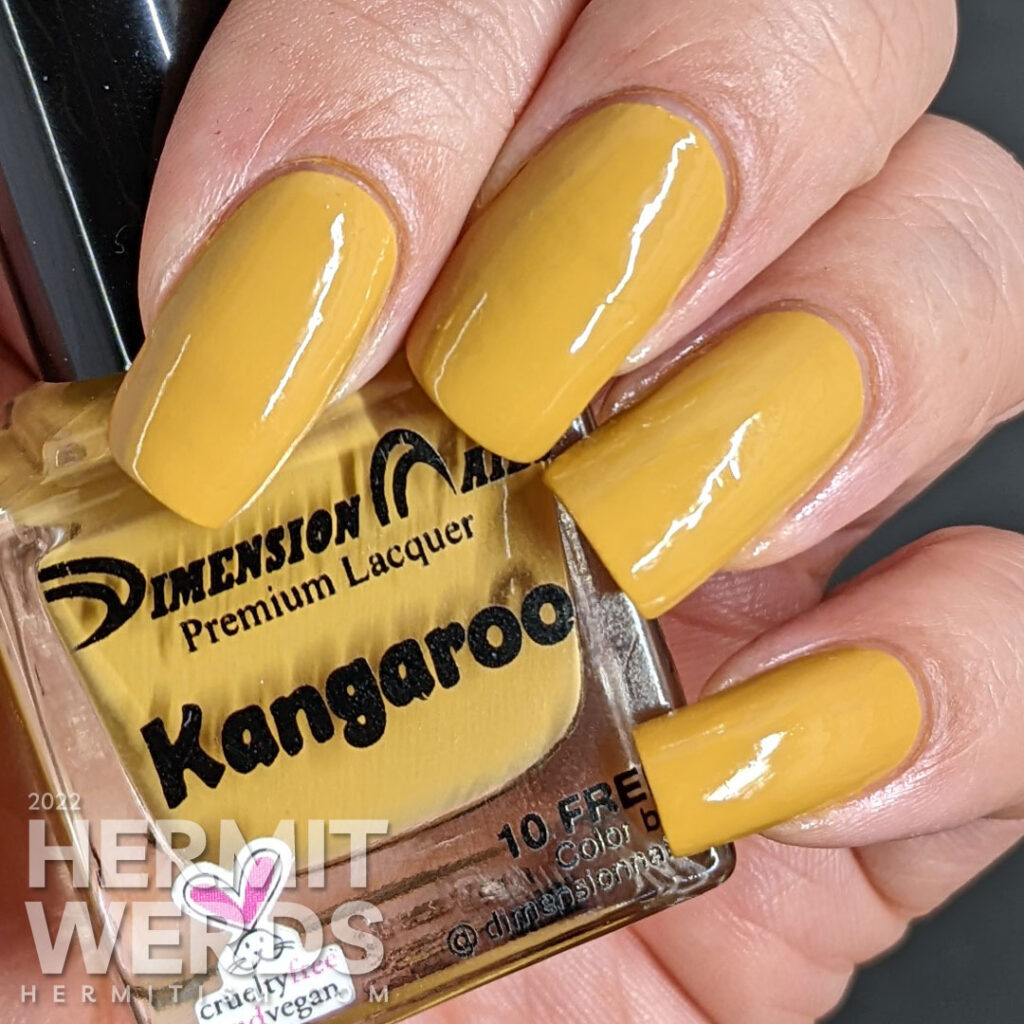 Those old Dimension Nails review looks
Here are the three looks I created from the polishes she sent me for review. I still love the nail art designs I made and if you look at my product list for today's look, you'll see I brought the blue polish ("Hawaiian Blueberry") back for this travel mani.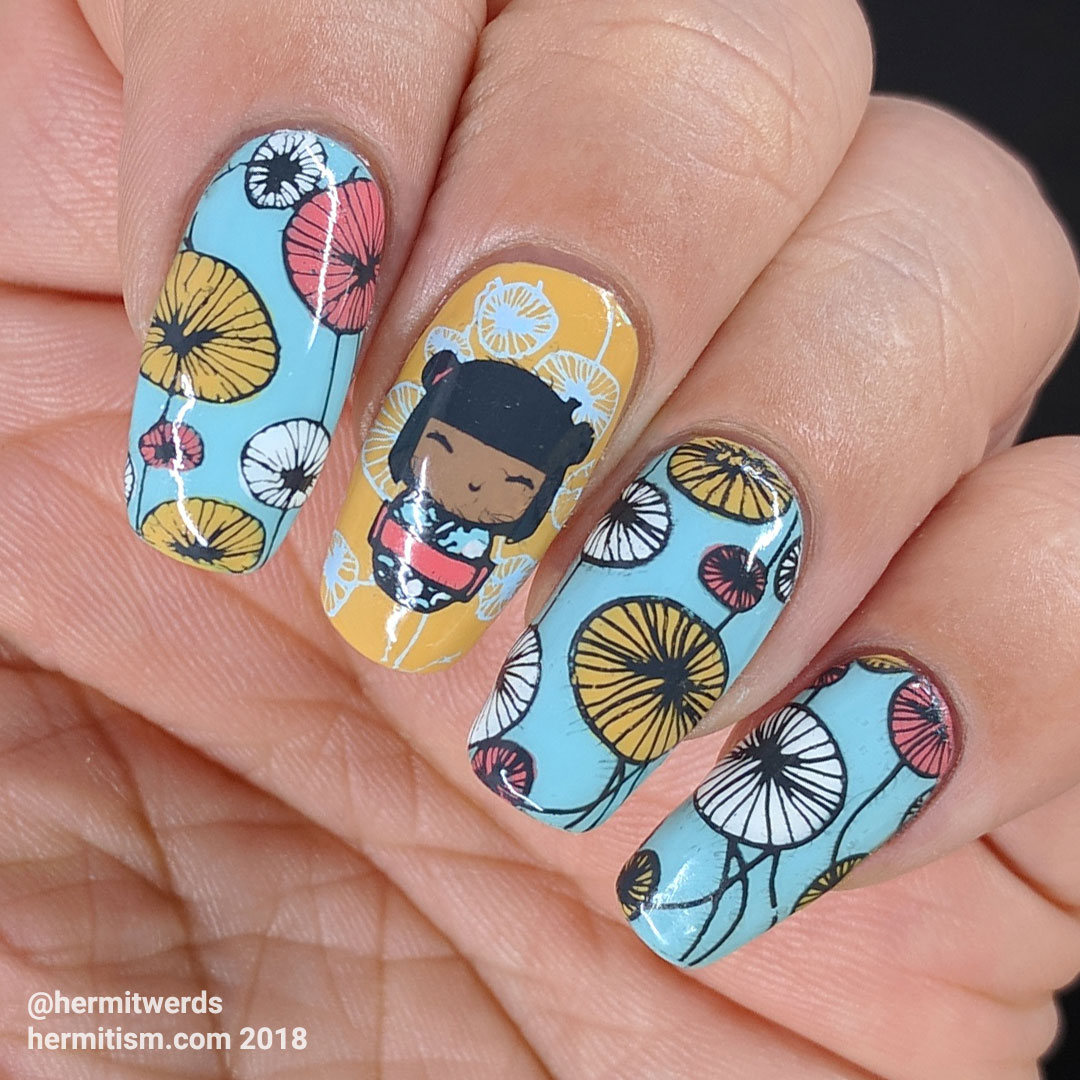 Final photos
I did take a full set of glossy and matte photos, but I kinda liked the matte ones better so this is the only glossy photo I decided to include. Perhaps you'll disagree with me on that choice. I'm questioning it a little myself now. Oh, well. I shall surely use these polishes again. Especially for stamping. 😉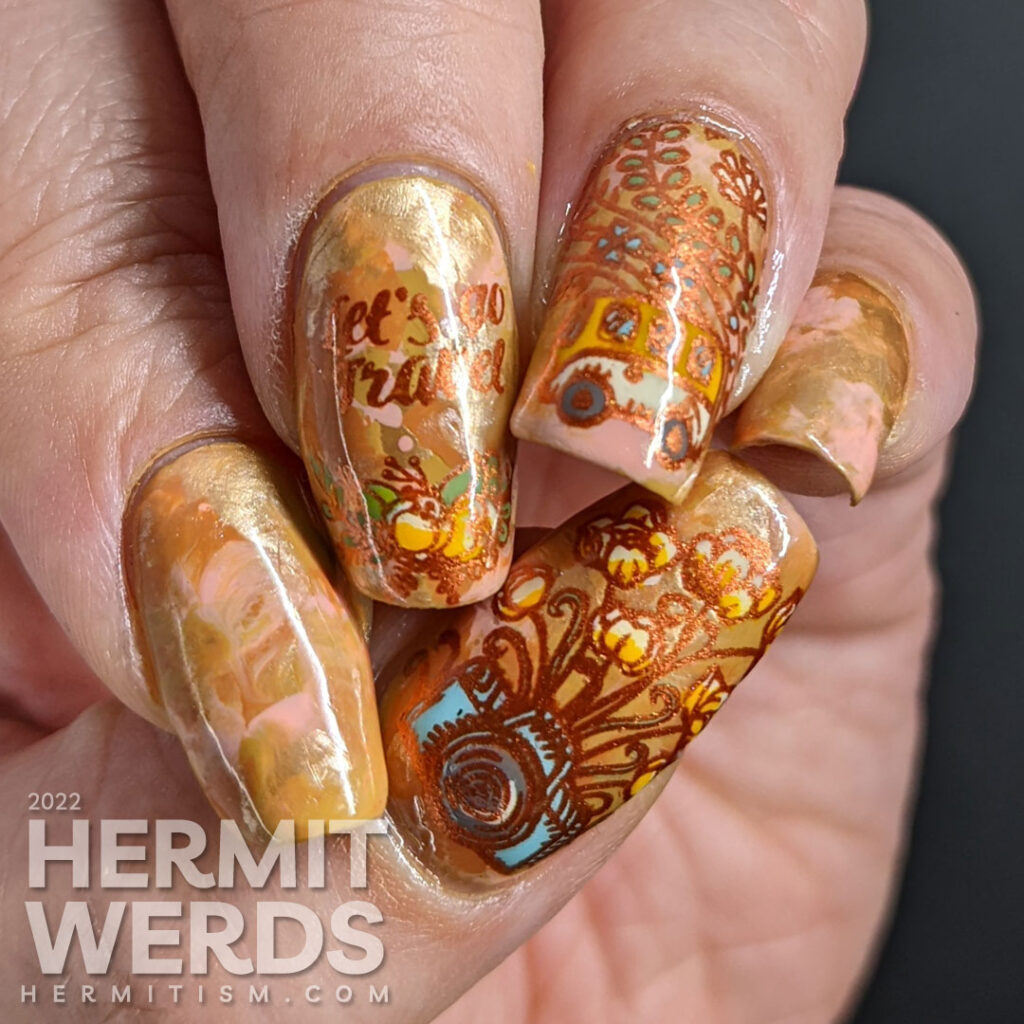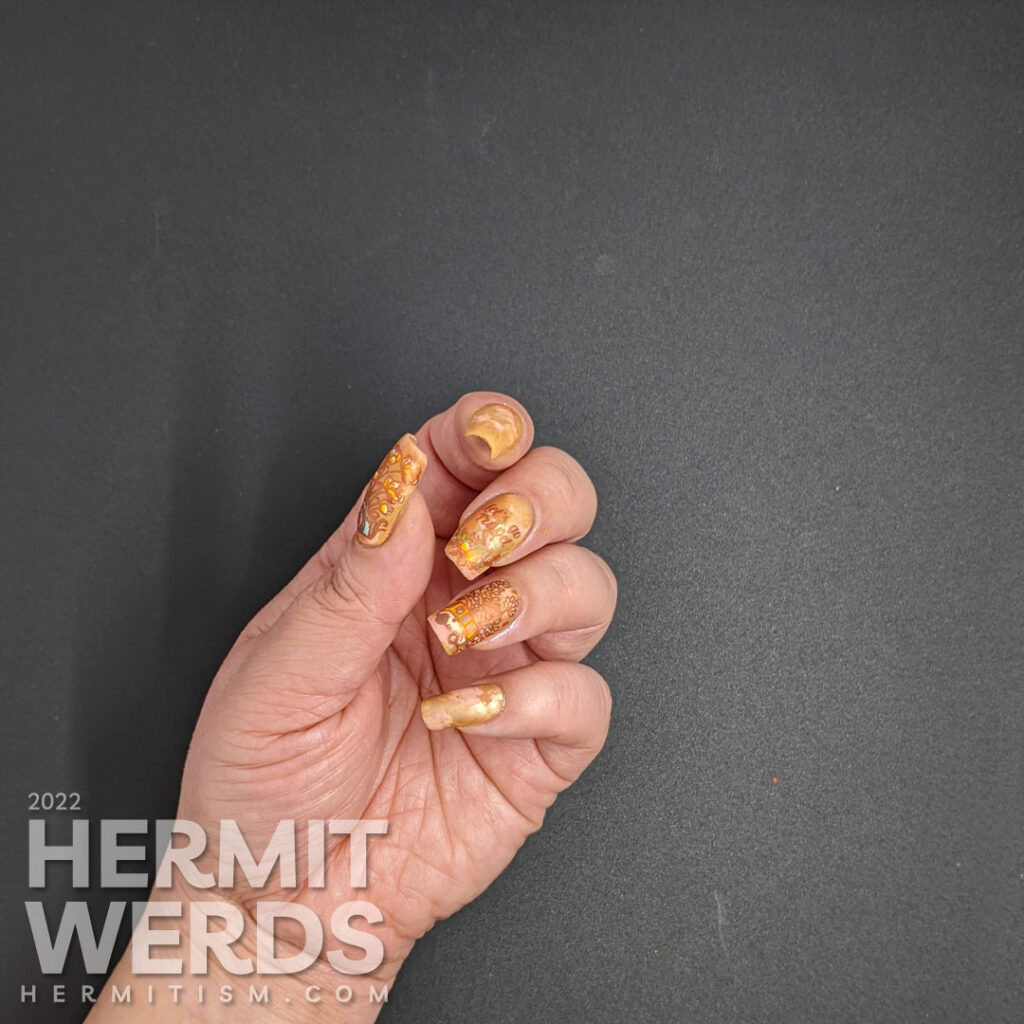 Until next time, friends! 🙋‍♀️