I have a joined an ongoing collab run by the amazing @denise.nailed.it that tries to use their ManixMe box in the month that it arrives. I need this because I've been sucking really badly at getting to my boxes and FOMO means I can't not get the ones I'm interested in (plus the group is fully of lovely and skilled nail artists). I really loved January's box because art nouveau is one of my favorite artistic styles. However, I kind feel like I bombed this one with wrong color choices and not enough contrast. So I'm happy I finished, but I am determined to do better next round.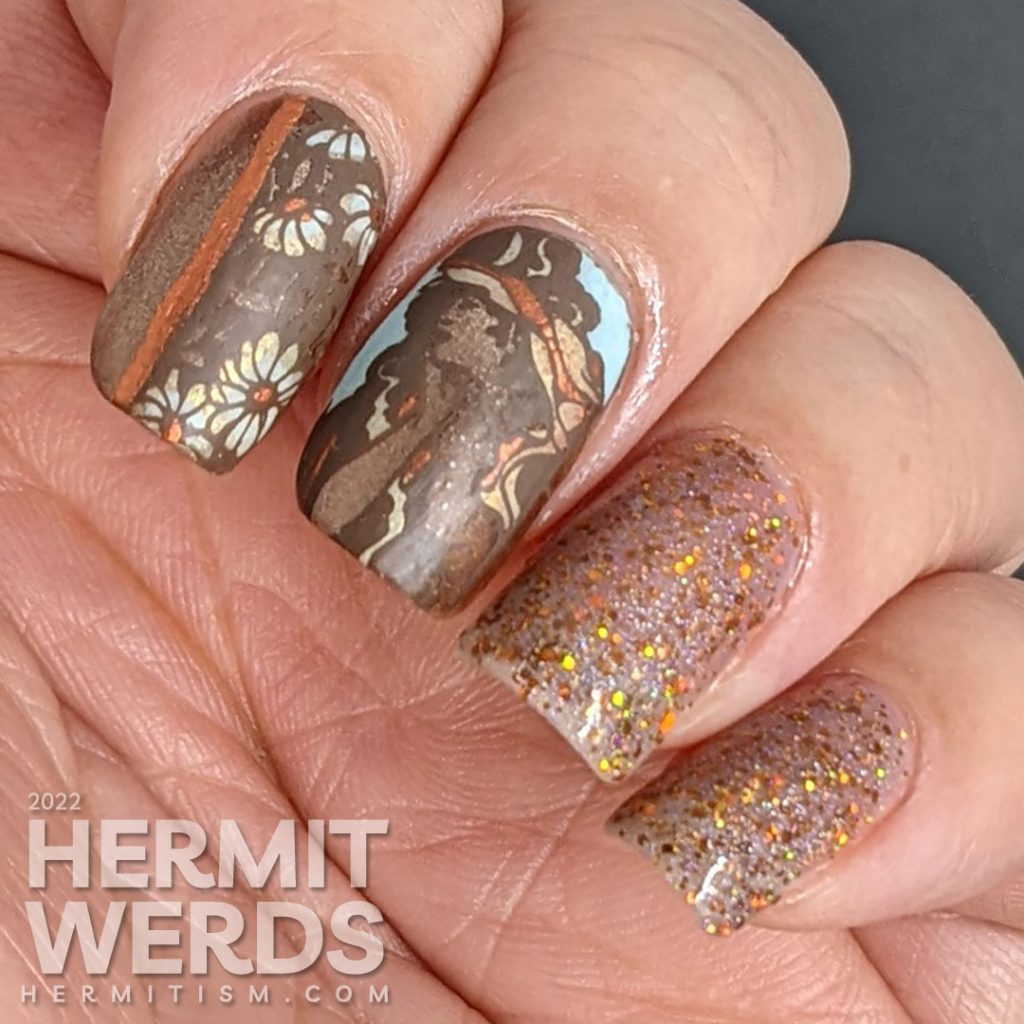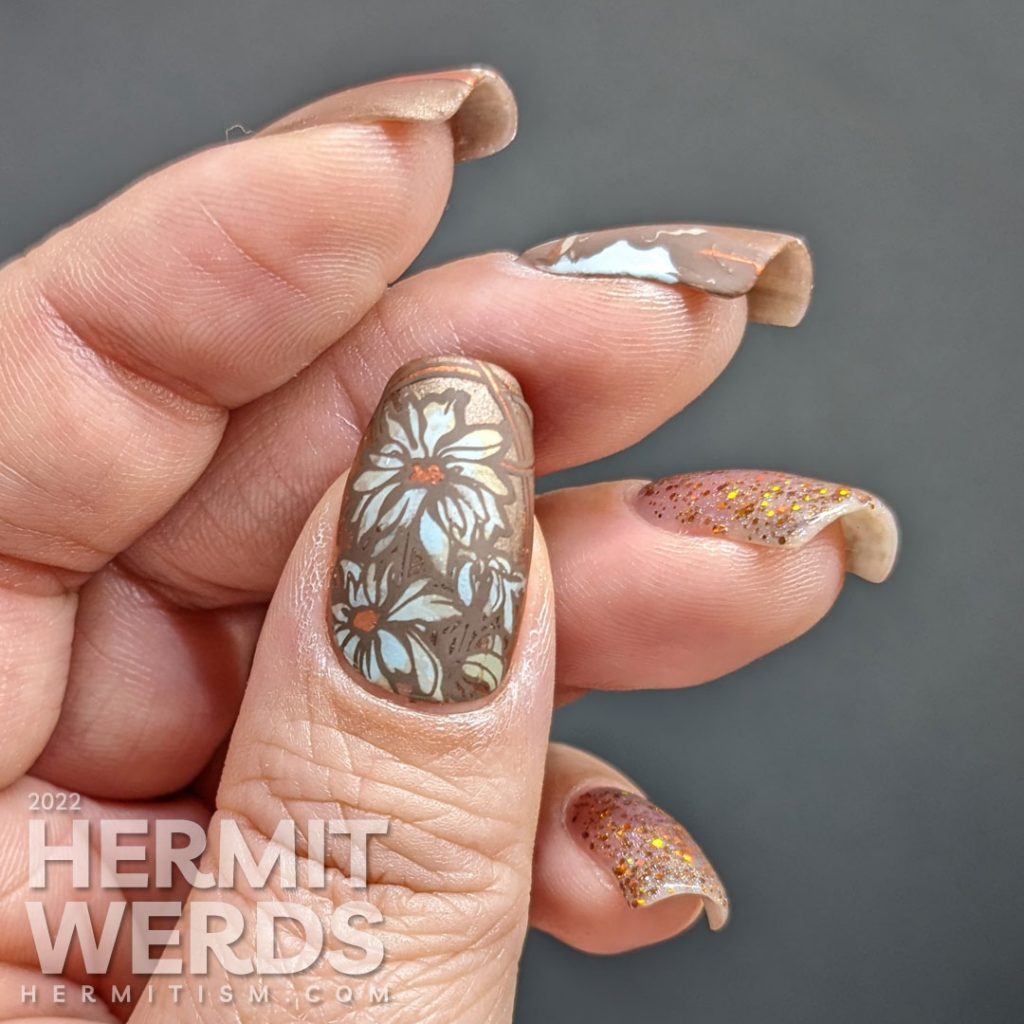 Art Nouveau collage
I know I usually tend to link to group tags for things but you really, seriously need to check out this one. It's custom to this collab only so you won't have to scroll through non-related posts at any point (unless someone else uses the same one later on…possible but unlikely). At the very least let it make up for the inadequacy of this time's share. Seriously, one person brought out mermaids and we go from very simple color schemes to full on rainbows. And keep visiting it too because I am posting the day after and not everyone will have shared theirs yet.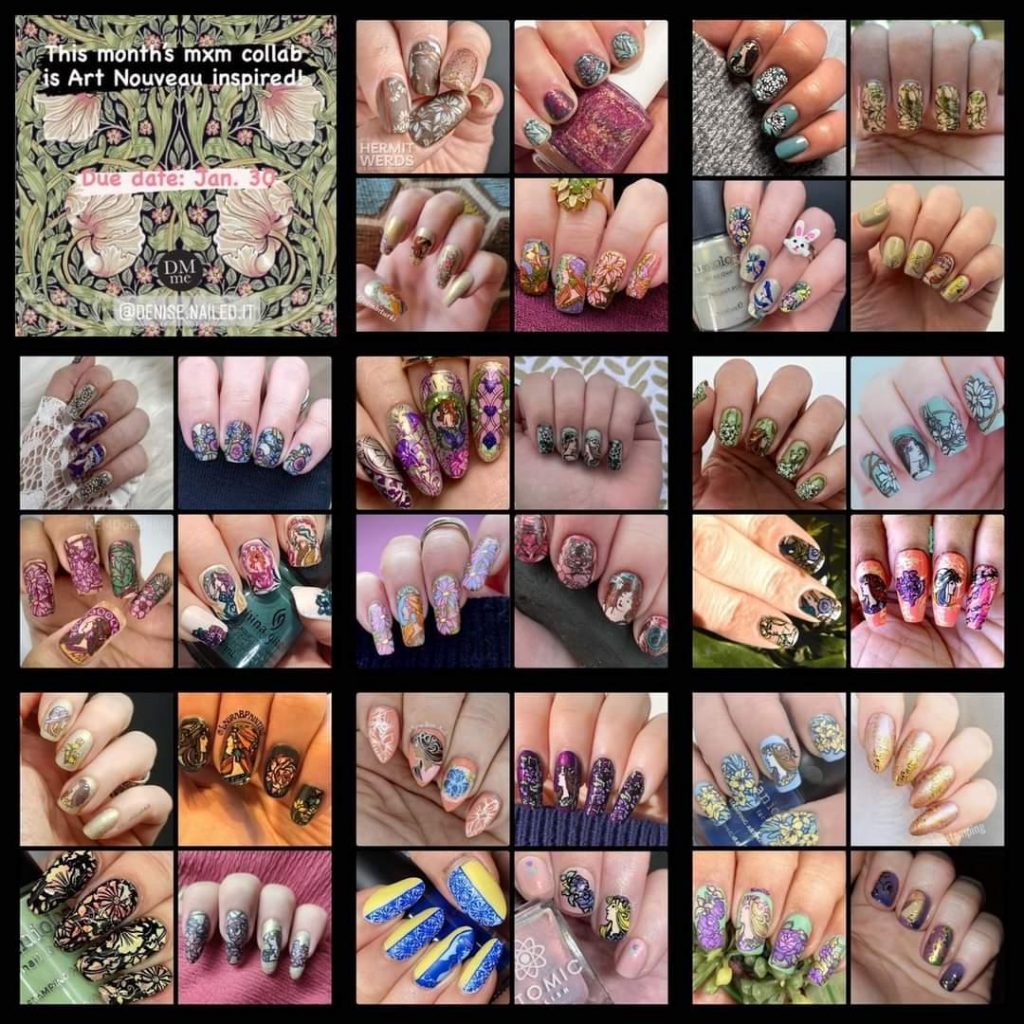 Nail art products used
Base Polishes:

Stamping Polish:

Advanced Stamping Polishes:

Freehanded a quick copper-y line down my index finger with Born Pretty's "Dim Light"

Stamping Plates:
Ironically this is the third time I've used a magnetic polish in the past few days and I wish I hadn't this time. My attempt to show off the magnetic effect meant that I didn't create enough contrast between my stamping and the base polish which obscured some details. I…really might have to re-try this design at some point. At the least I definitely hope to return to the plates at some point (plus I have a disgusting number of unused plates that can fit into this style).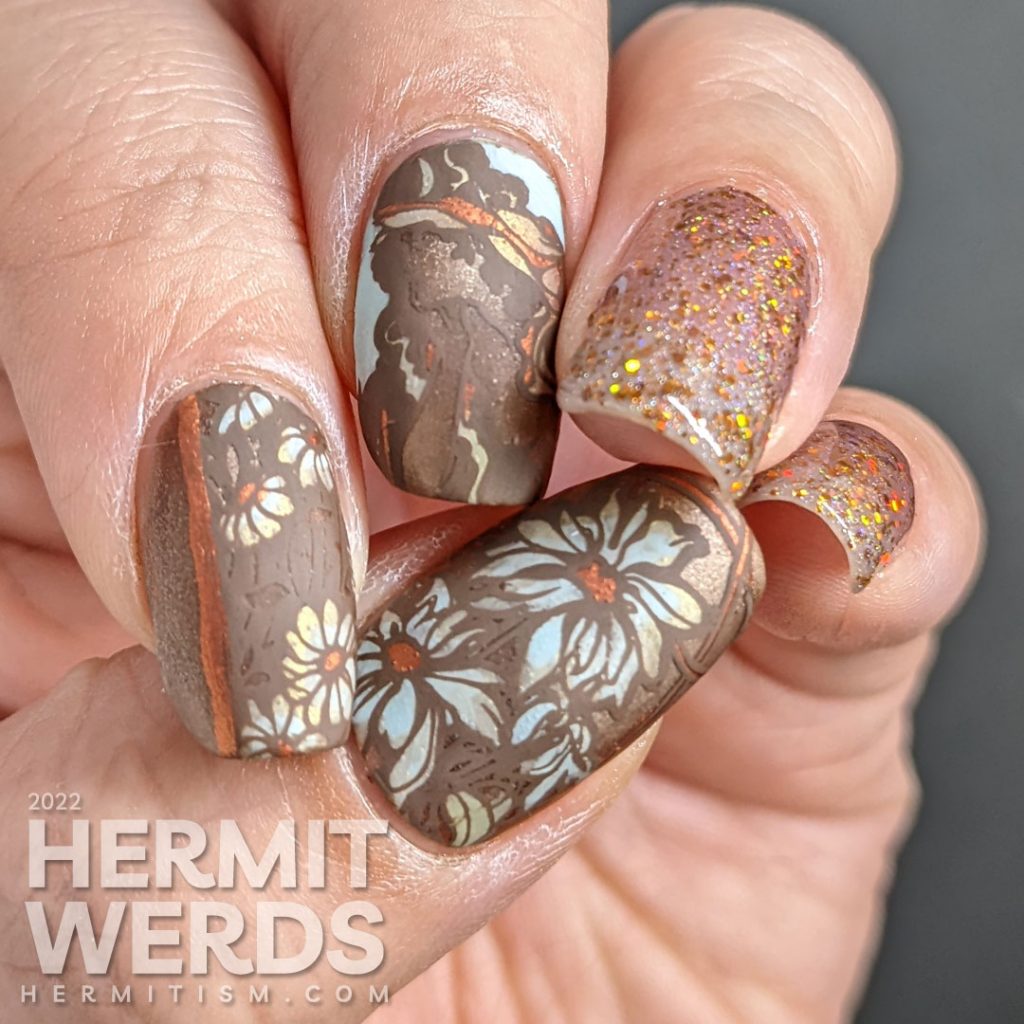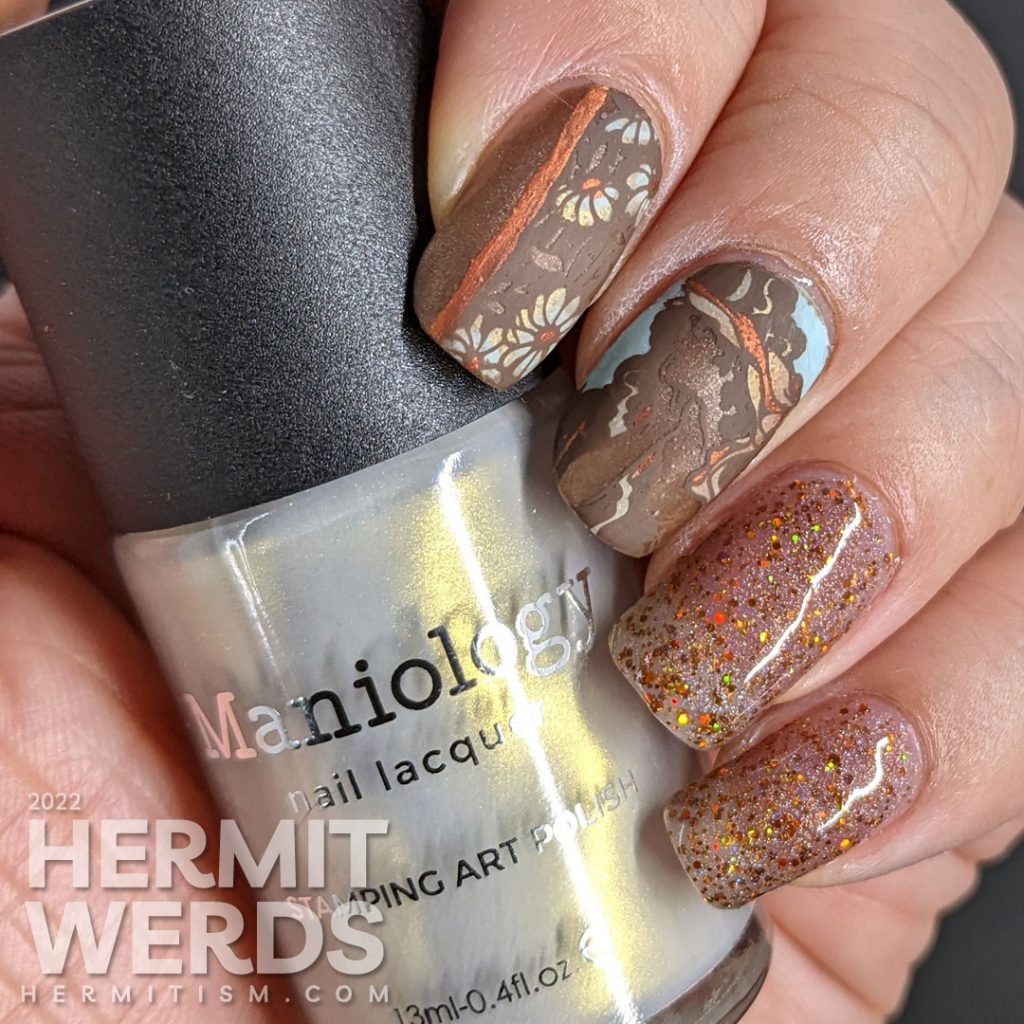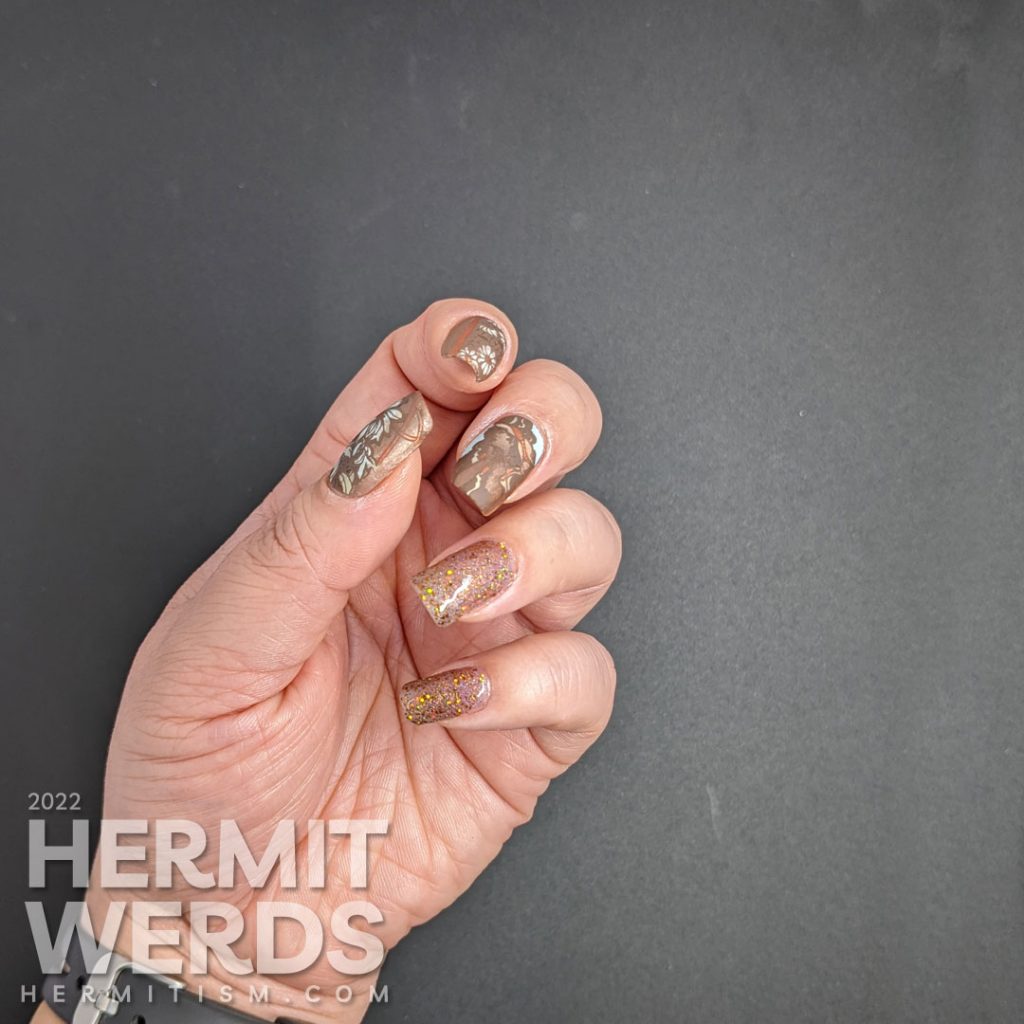 Until next time, friends. Which will be better than today. 😅