Today I proudly prove that I not only have enough green nail polish to paint yet another monochrome green mani, but I have enough olive polishes to do it. *high fives self* I've rather struggled to put together monochrome looks with other colors, but this olive mani came together like a dream.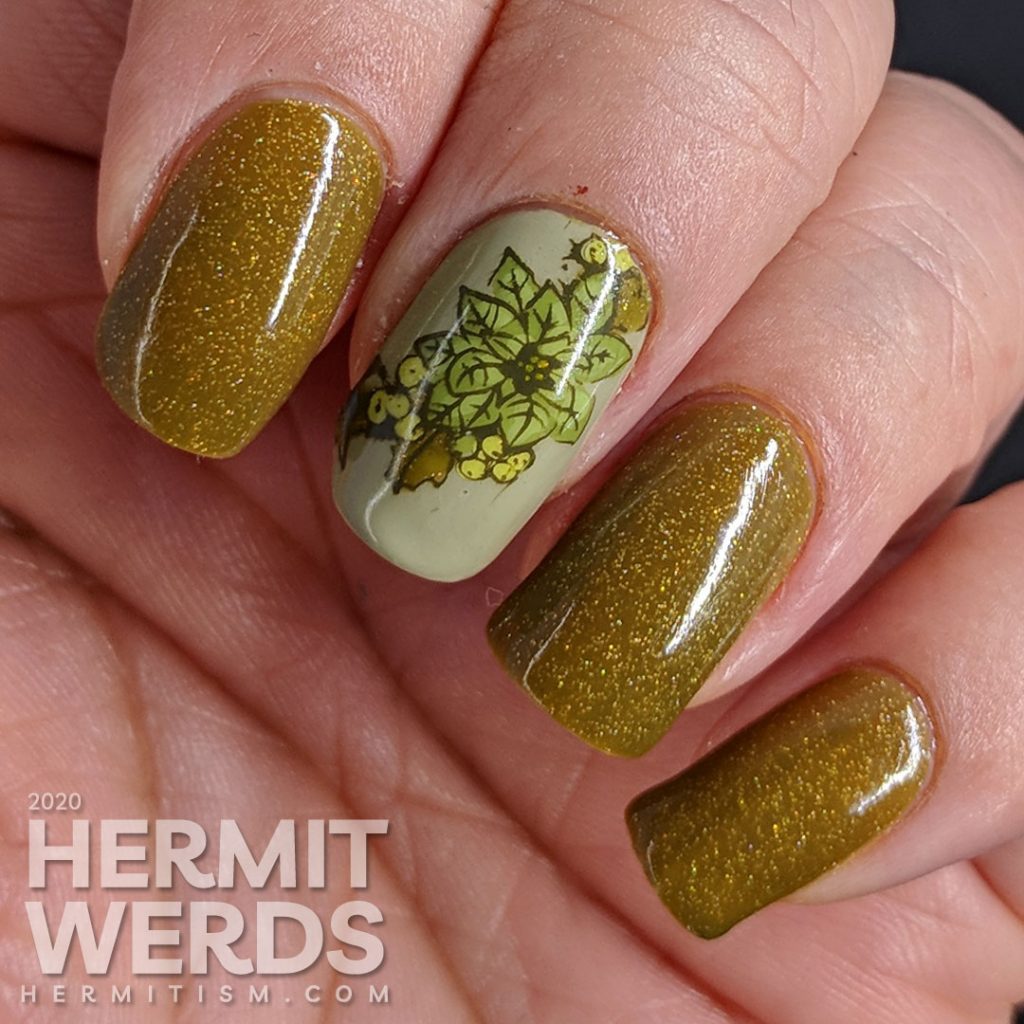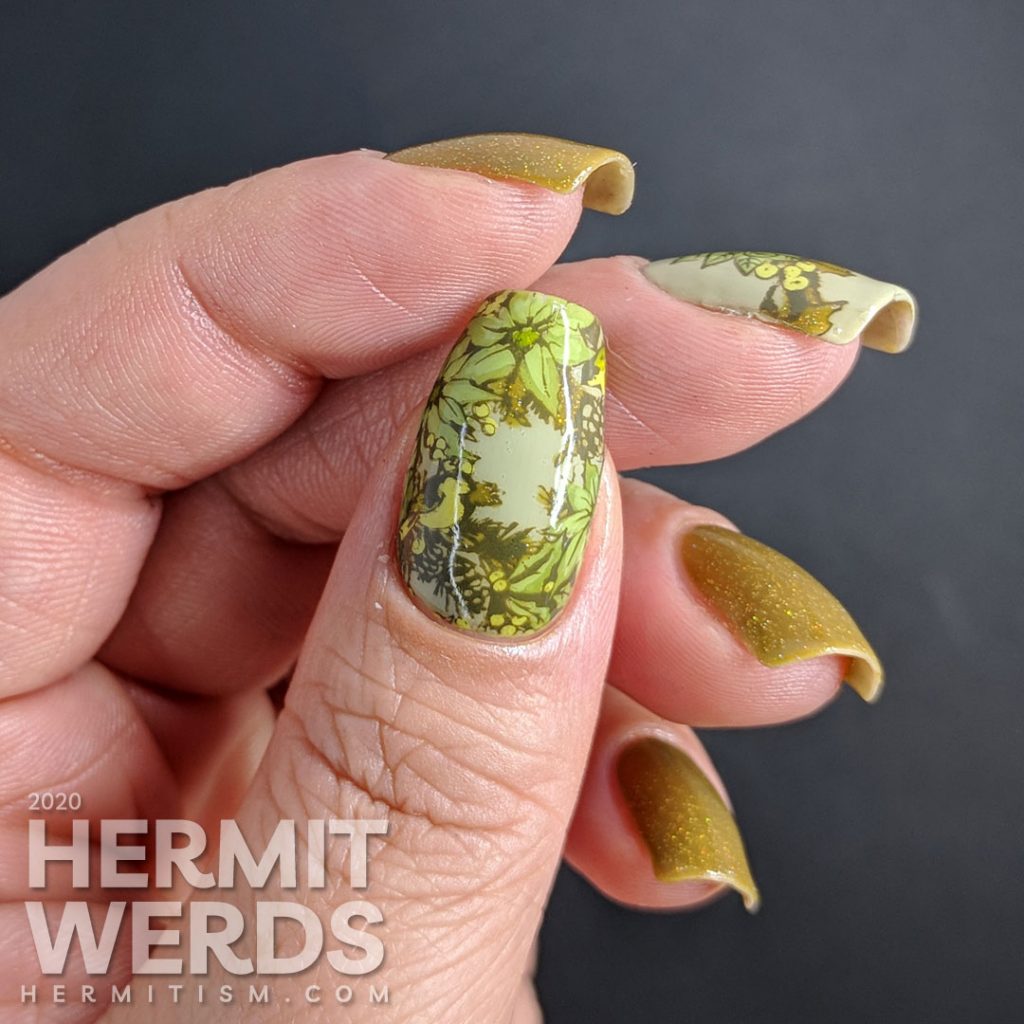 Nail art products used
Base Polishes:

Stamping Polish:

Advanced Stamping Polishes:

Stamping Plate:
Clear back in 2018 I wanted to paint some poinsettia nails for Christmas and realized I didn't really have any stamping plates with just them. So I used a Robin Moses tutorial instead and it turned out pretty good, but it also meant I was on the hunt when it came to new Christmas stamping plates.
Enter Nicole Diary's large rectangle plate L13. It has three different poinsettia images (and not the sweater print kind which is much easier to find). I only needed to use two of them for this nail art and still have a lovely negative space image to play with someday.
I've already gotten pretty good value out of this plate too. I used it for Red Reindeer Christmas and again for the nail art I'm posting tomorrow. And I still feel inspired whenever I look it, which isn't a thing that happens with every stamping plate I own. It hasn't quite beat my usage for their large Halloween stamping plate L12 (but that's to be expected since I adore Halloween nail art).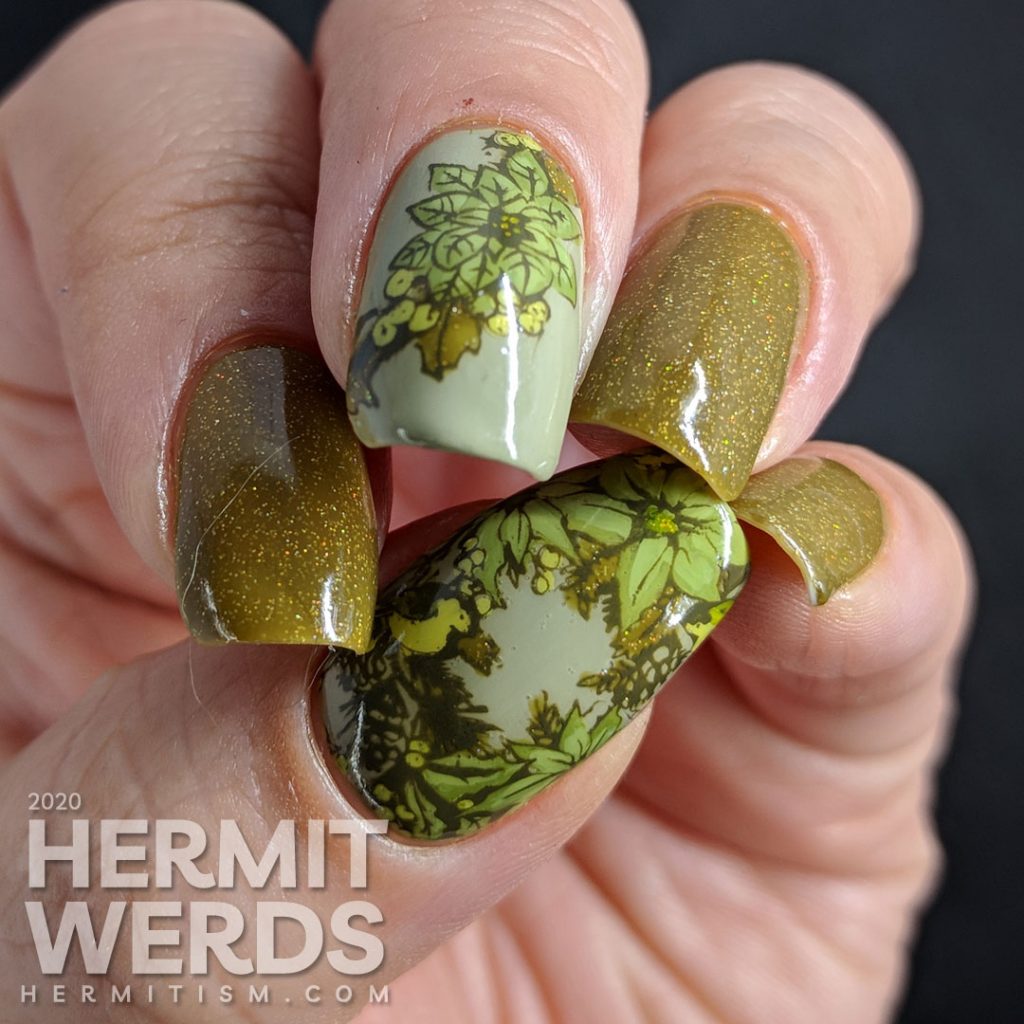 I have a lot of stamping plates that have only been used once. And it's really hard to change that statistic when I keep buying more of them. I've thought about doing a no-buy, but it's unrealistic. If I see something I want, I'll buy it anyway or write it down and buy it as soon as the no-buy is over. Really, the best thing for me is to look at the stores less.
But then how will I find more stamping plates with poinsettias? Or pinecones? Or narwhales? 🤣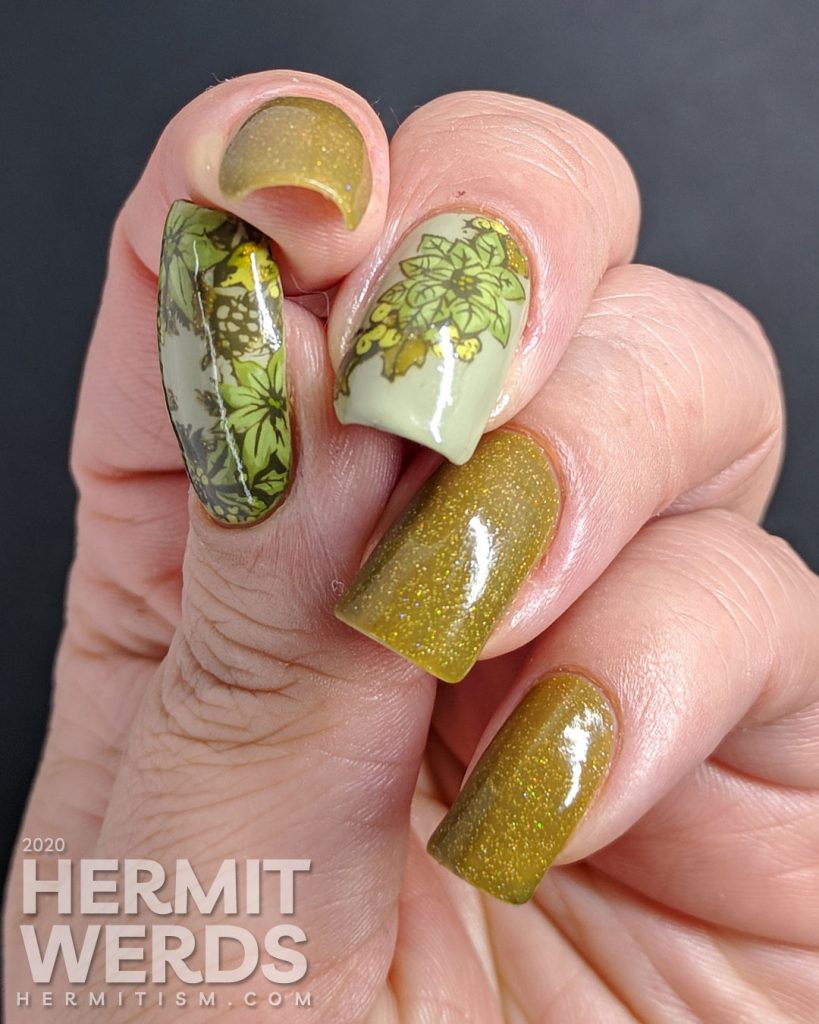 Time for a closeup…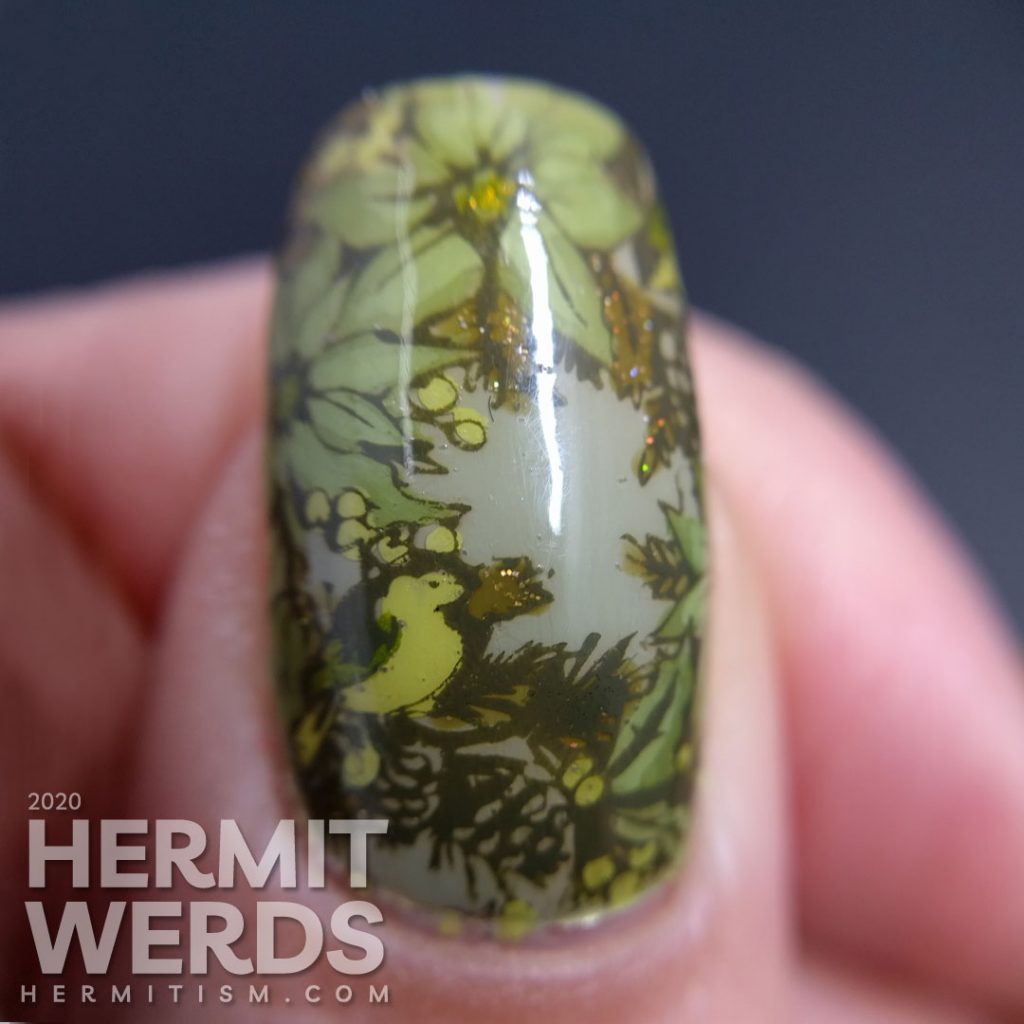 And a far away…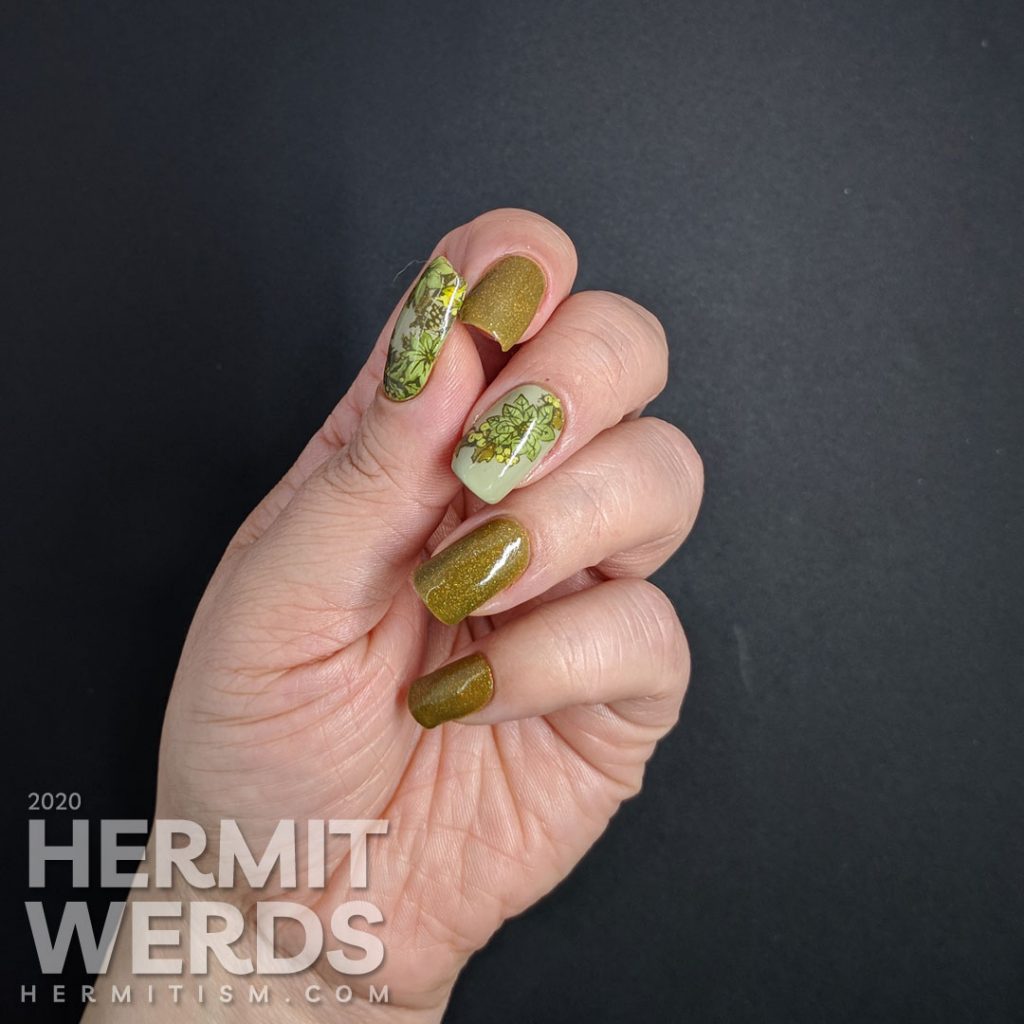 That's all for today, friends. Until next time as I continue to try to use everything I buy…at least once. 😜
(It sounds like such a low bar when I say it, but it's so high when I try to do it! 😭)