Santa doesn't just give out presents to all the good boys and girls. Surely all the good penguins also get a fishy treat for Christmas. Although…I am very uncertain what kind of cookies they would leave for Santa. 🤢🤣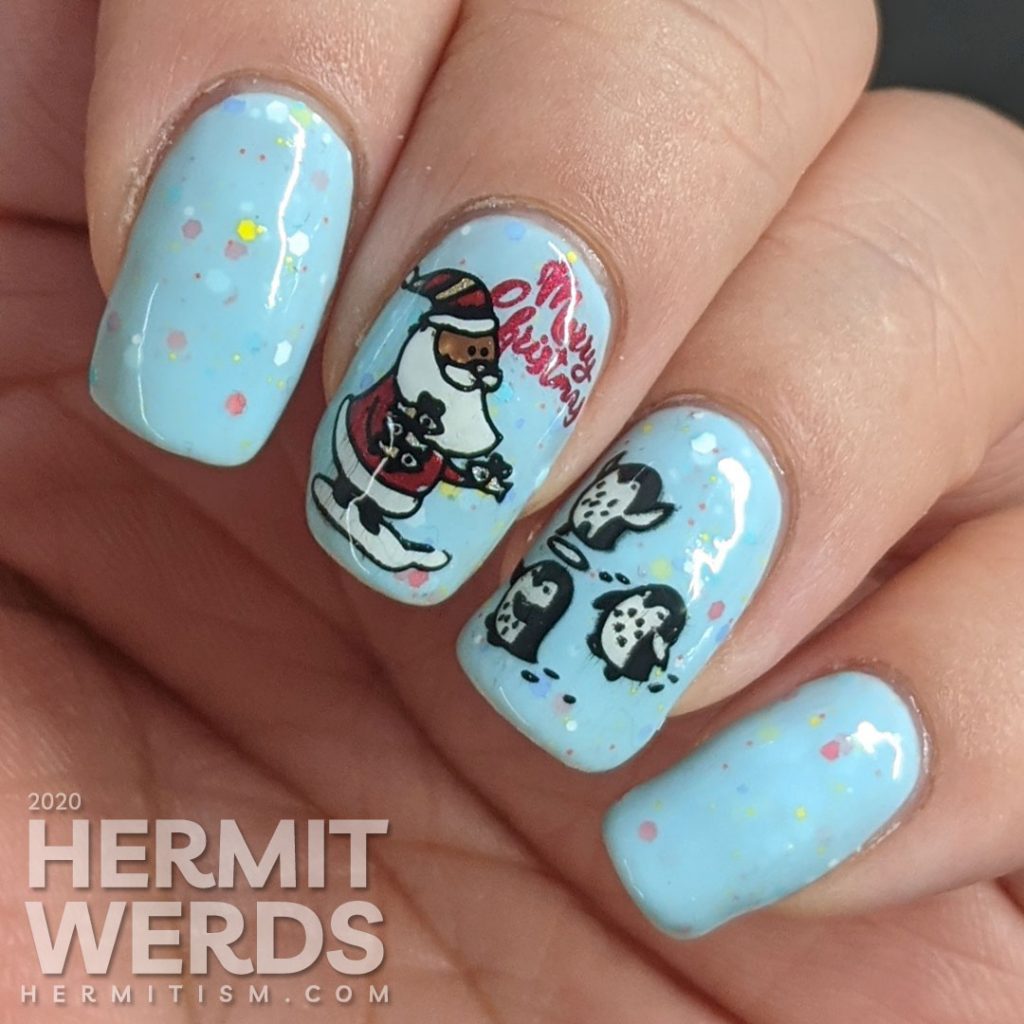 When I was little my mom went through a crocheting phase and one of the things she made us was a pair of penguin finger puppets. I still have them all these year later. This one made the perfect prop for today's nail art.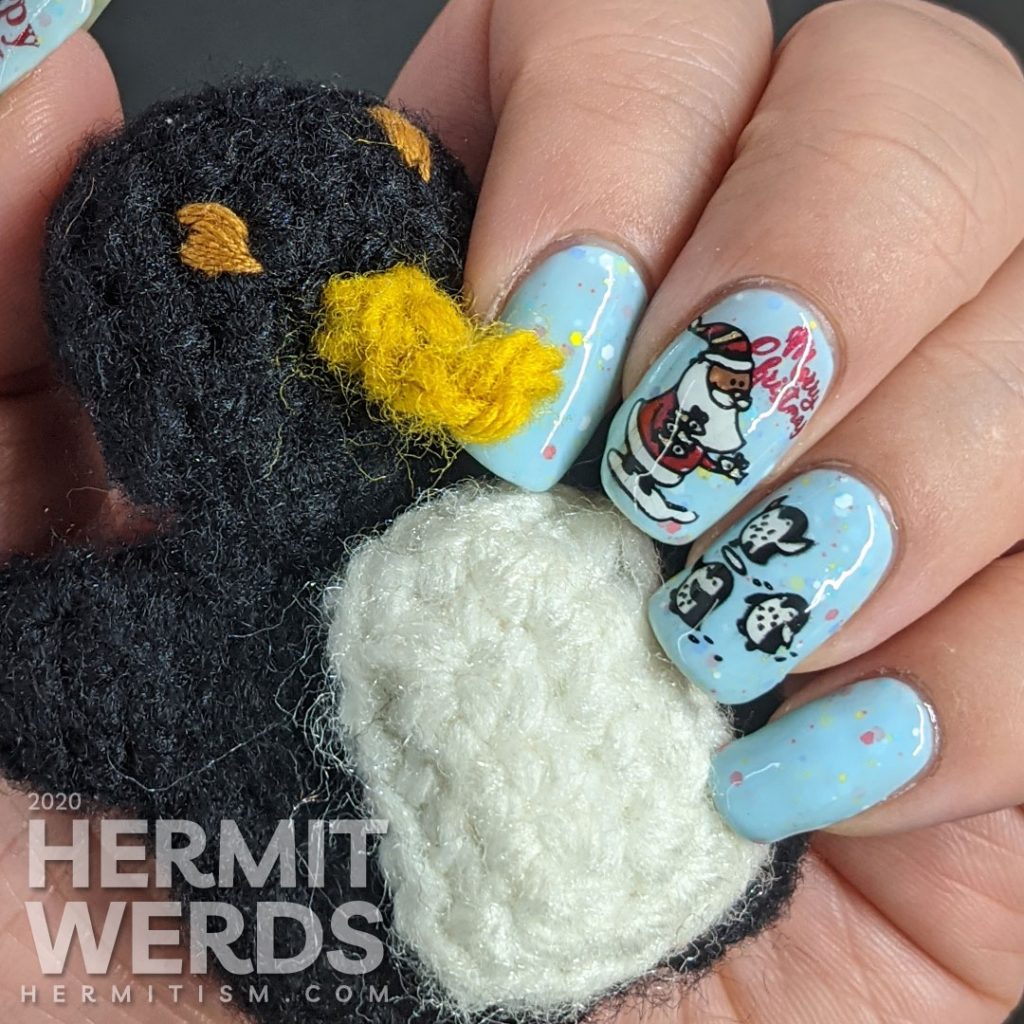 Nail art products used
Base Polishes:

KBShimmer's "Salt Water Sassy"

Stamping Polishes:

B. Loves Plates' "B. a Cherry Lollipop" and Uberchic's "Pure Black"

Advanced Stamping Polishes:

B. Loves Plates' "B. a Cherry Lollipop", Essie's "No Place Like Chrome", Maniology's "Gold Rush", Sinful Colors' "Hazard", Smackers' "Wickedly Stylish"

Stamping Plates:

Beauty BigBang XL-033 ("Merry Christmas") (press sample) + Born Pretty BP-137 (celebrating penguin), BPX-L013 ("Happy New Year"), and Christmas-L004 (Santa and penguins)
I thought the little penguins on Born Pretty's Christmas L004 stamping plate matched the larger ones on BP-137. So I decided to combine them and threw in a little "Merry Christmas" and "Happy New Year" since the big penguin I used looked like he was celebrating something.
Y'know, like the end of the worst year most of us have yet to live through. Fuck 2020.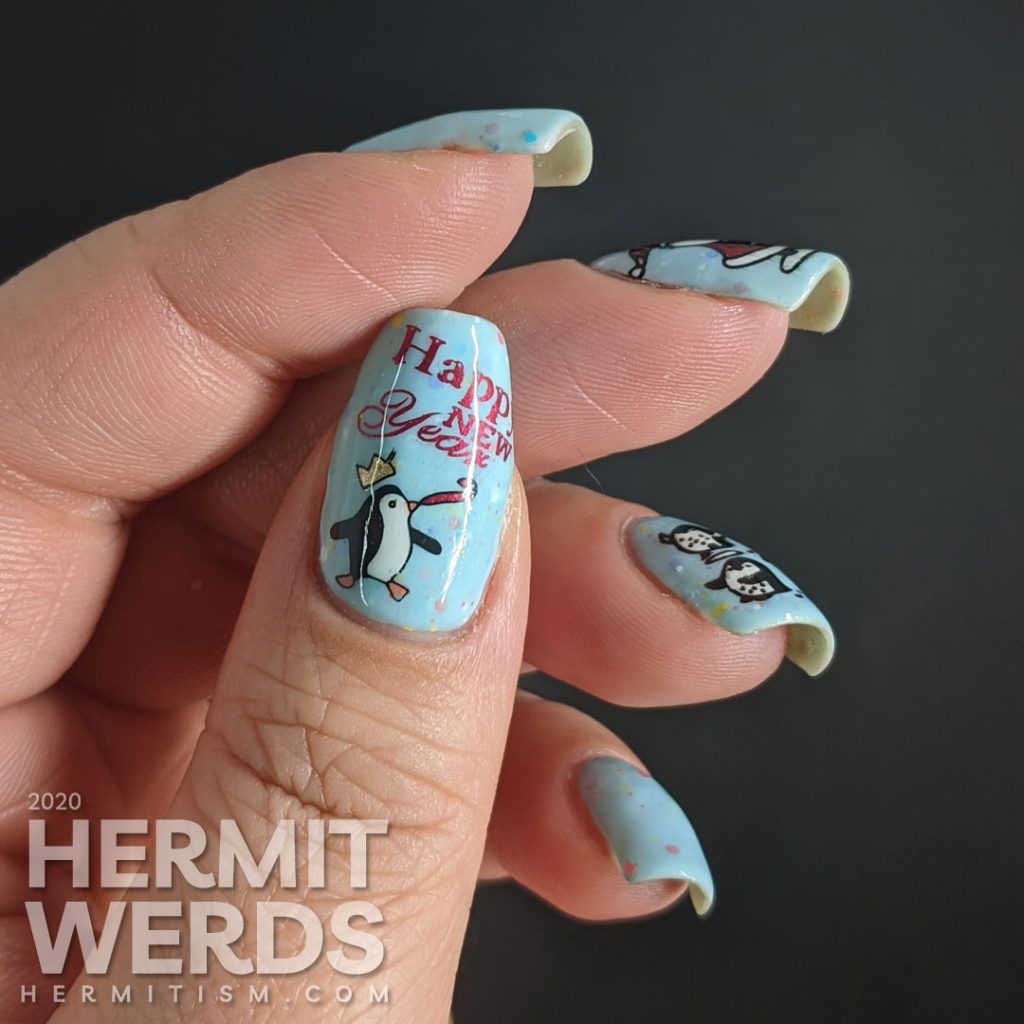 This mani also gave me the chance to paint a black Santa this year. It's been going around Instagram (I think there's a tag for it?). And since I always like to paint inclusive nail art, it was definitely something I was going to join in on. I particularly like the logic behind it since St. Nicholas' origins are rooted in Turkey so it doesn't make sense to have a white Santa.
Besides, he's celebrated around the world now because Christmas is just a tasty fun holiday to participate in on whatever level you want (Zoom calls and tasty nibblings all day are the plans in my household). Santa can and should be represented by all races.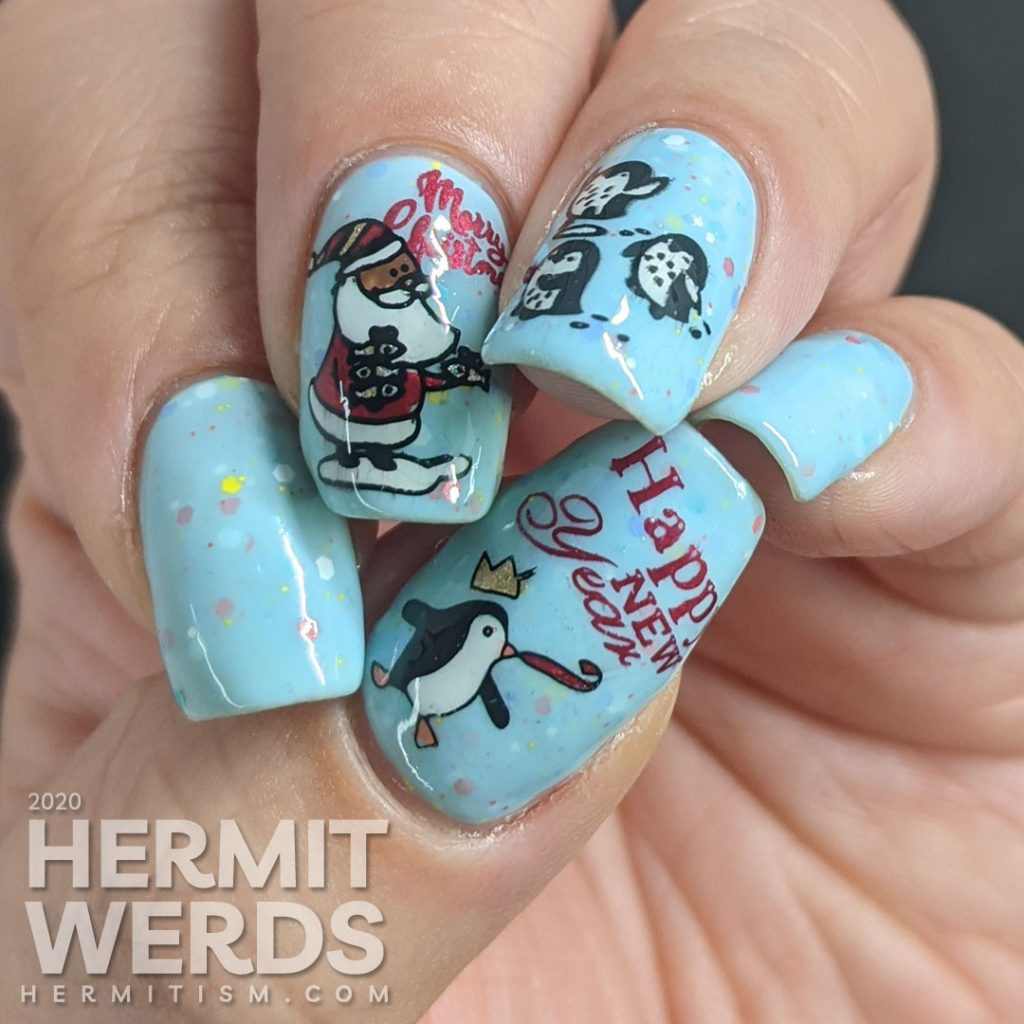 Aaaand the semi-usual far away shot: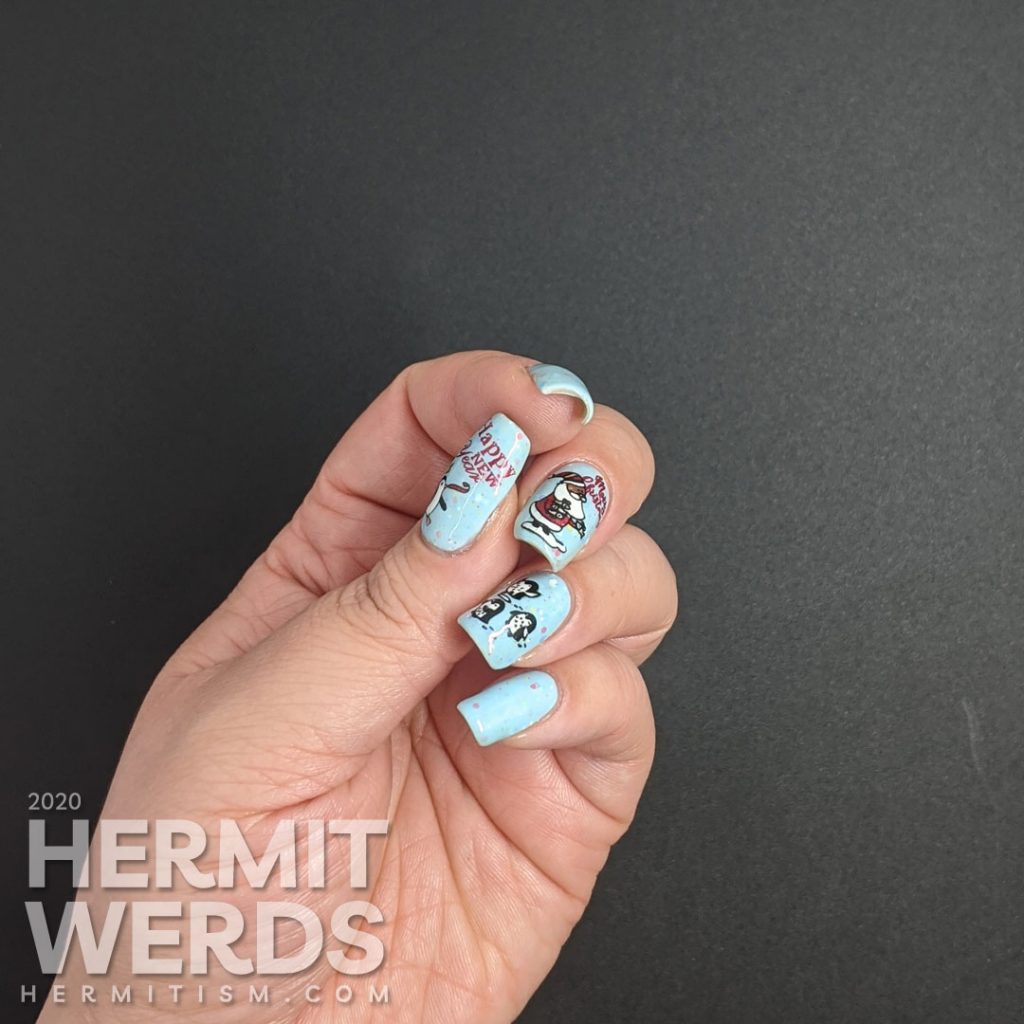 We still have some time yet before Christmas is here, but if this is my last post you read before the holiday hits, I hope you have a good one (or a Happy Hanukkah or Kwanzaa or whatever holiday you're celebrating at the end of this year). 🙋‍♀️