Now it's not Valentine's Day yet, but it is time for the letter 'V' in the #AZNailArtChallenge so Valentine's Day is a natural pick for something that everyone can participate in. I was more than happy to use one of the first designs I painted when I was getting back into the nail art thing last year. It's so weird to have a backlog of nail art I can post.
Before we start, I must apologize for the picture quality. I didn't have a case on my phone and the lens cover got really scratched up.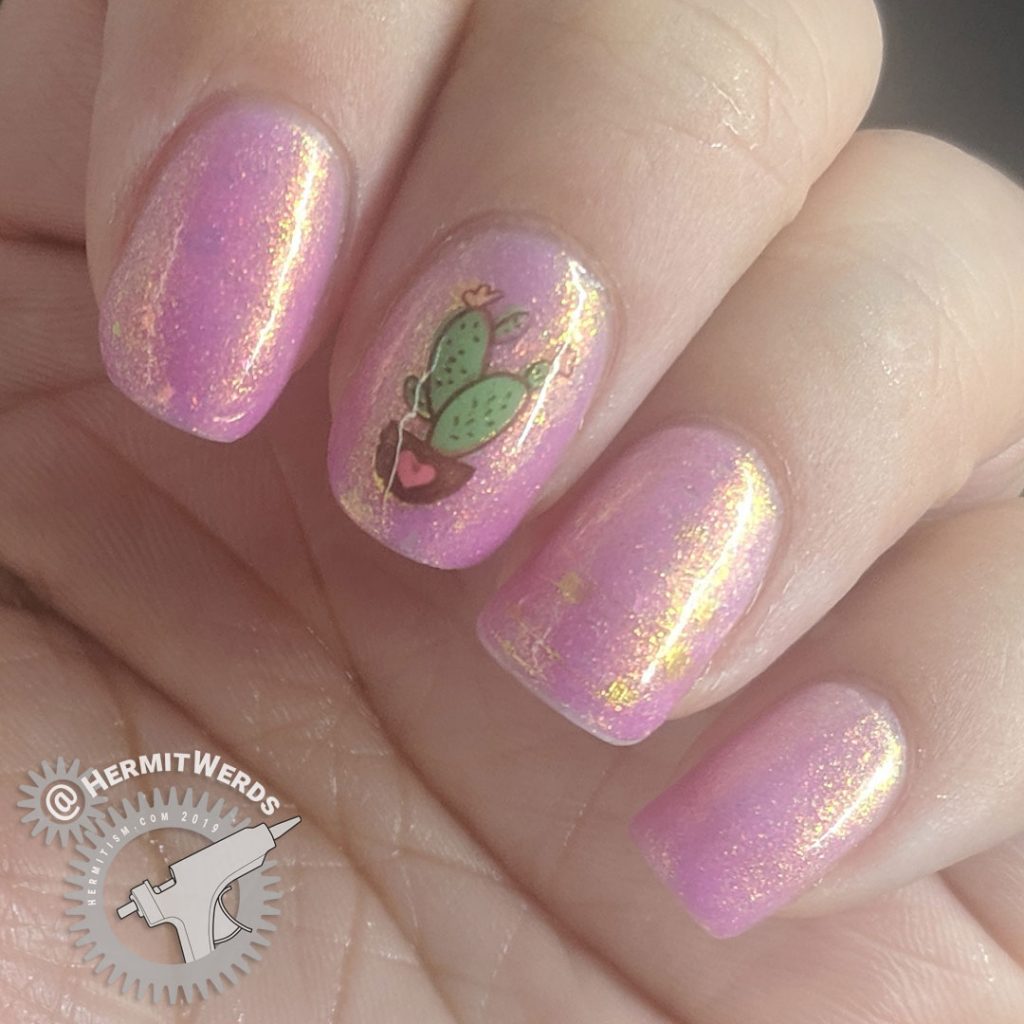 August was the start of my watching Polish Pickup and experiencing way too much FOMO. Even this month, when I thought I'd really curb my buying for a bit since I have so many new things to use, I found one polish and stamping plate I wouldn't pass on. But I can't regret buying Fair Maiden's "It's So Fluffy", even if it started me on a bad habit…
Products Used
Base Polishes:

Fair Maiden's "It's So Fluffy"

Stamping Polishes:

Born Pretty's "In Fire" Essie's "Partner In Crime"

Advanced Stamping Polishes:

B's "Green Machine", Jenna Hipp's "Daft Pink" and "Jenna and the Giant Peach" and Sinful Color's "Tokyo Pearl"

Stamping Plates:

Born Pretty Valentines Day BP-L004
My base polish is a thermal that is a medium pink when hot and white when cold. It was very hard to capture any of that given how warm my workroom was in August, but I tried my best…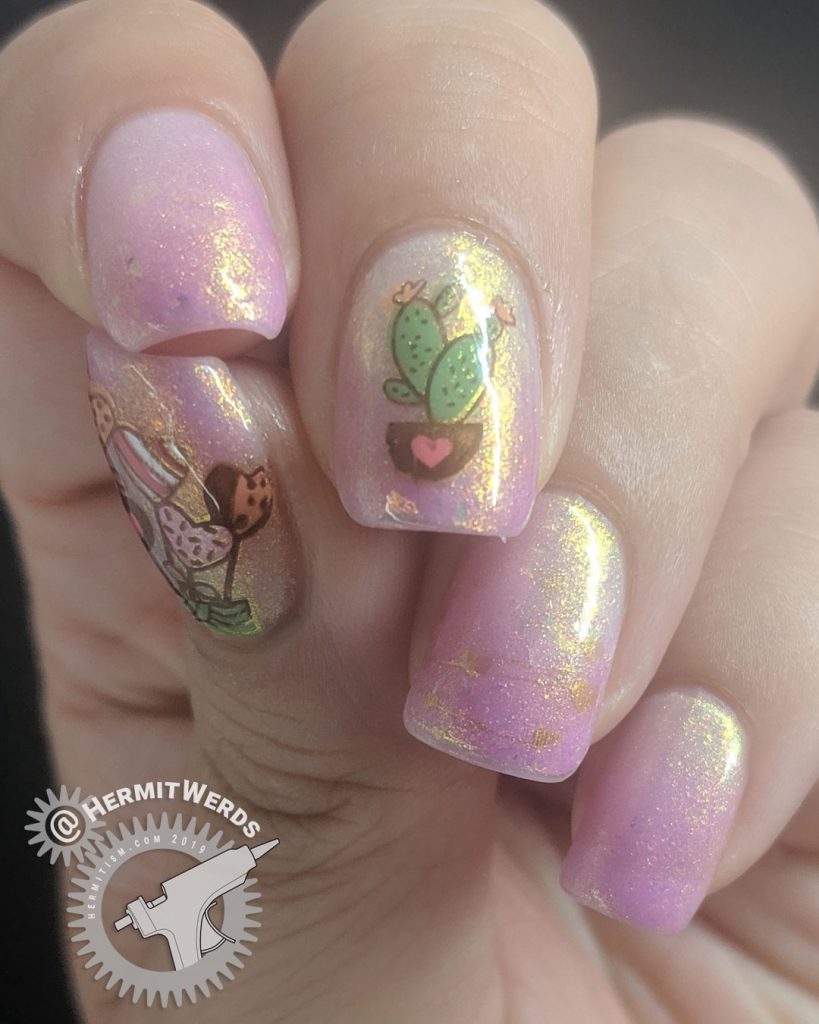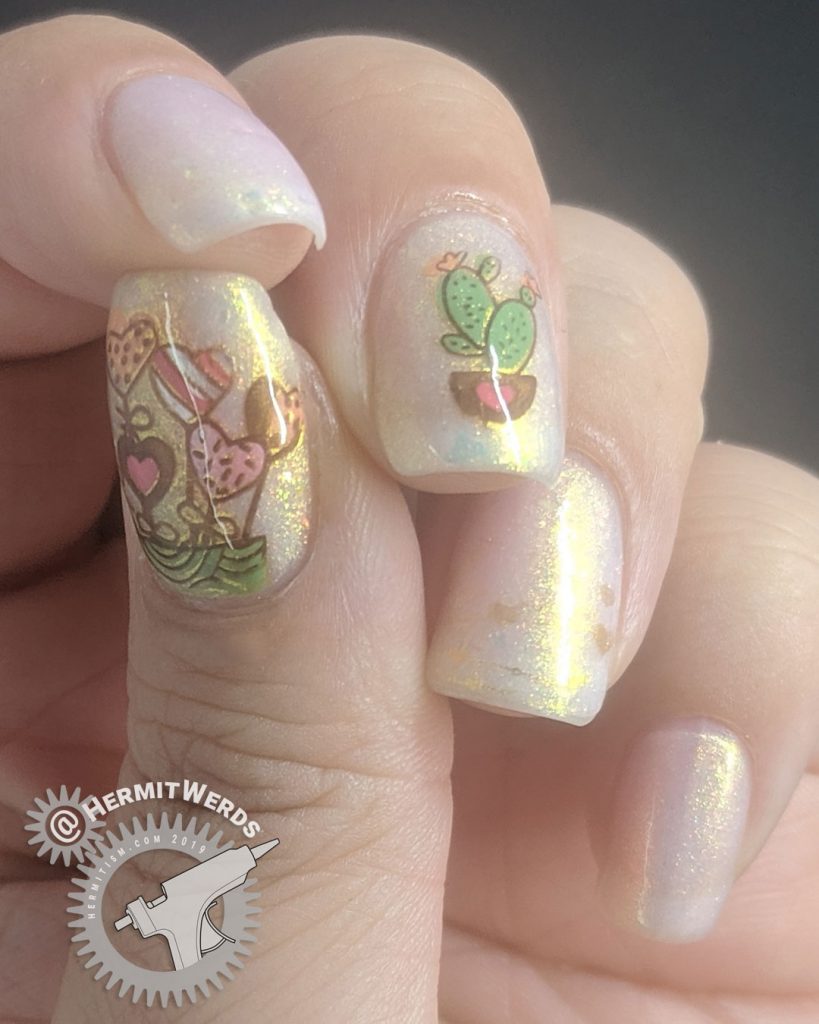 I initially used a gold stamping polish to make all my decals, but it did not even begin to provide enough contrast. So I sighed and dragged out a brown polish to make them double stamped advanced stamping decals. Try to say that five times fast. 😜
This last photo shows the difference between my right and left hands (since I was only un-lazy enough to fix one hand).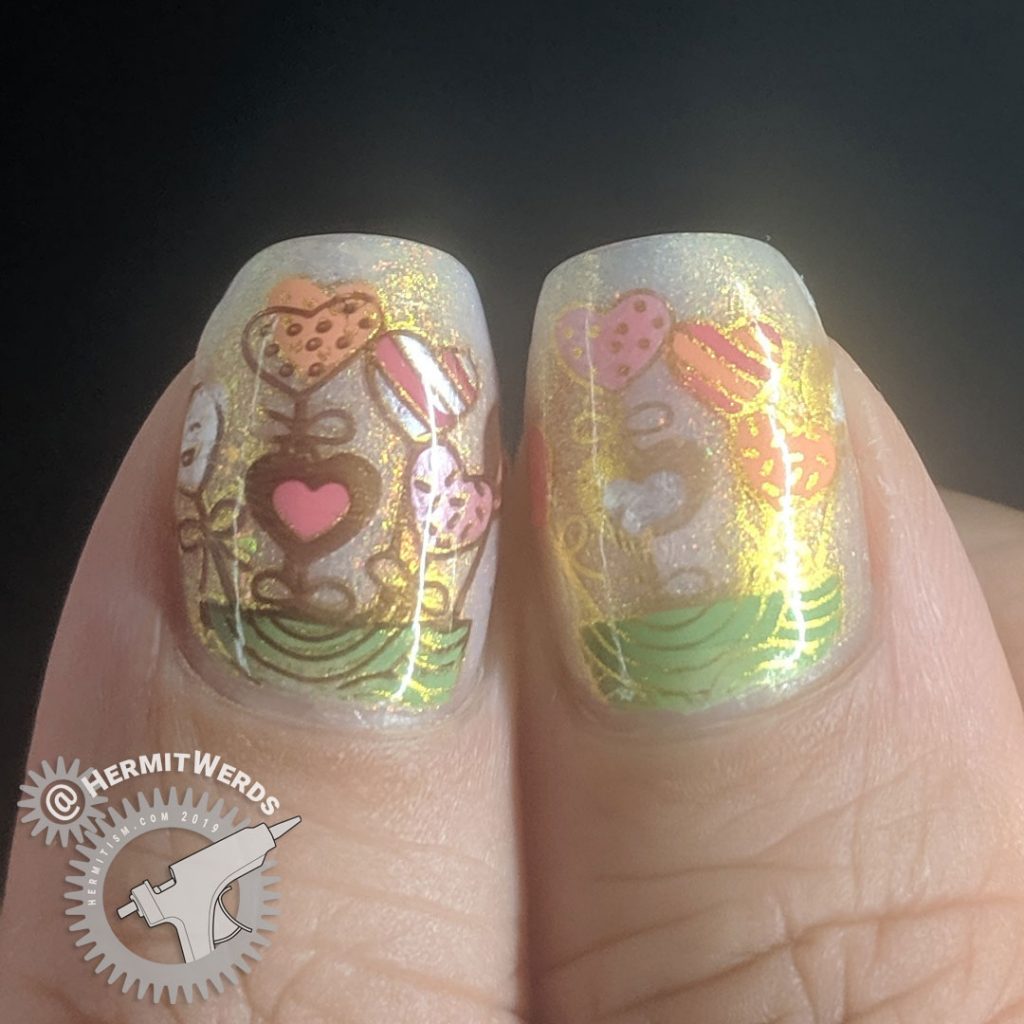 Easing back into the nail game…
I basically stopped painting my nails between the end of May and mid-July. Even then I slowly eased myself back into it. These last two nail designs are screamingly simple, but they were what I had the energy for. I am unsure why I came back with so much pink since I am not a very pink-leaning person, but there it is.
(These three and Autumn Owl were the first four.)
Products used: Cherry Tree's frost pink and white with Sinful Colors' "Sin-ammon"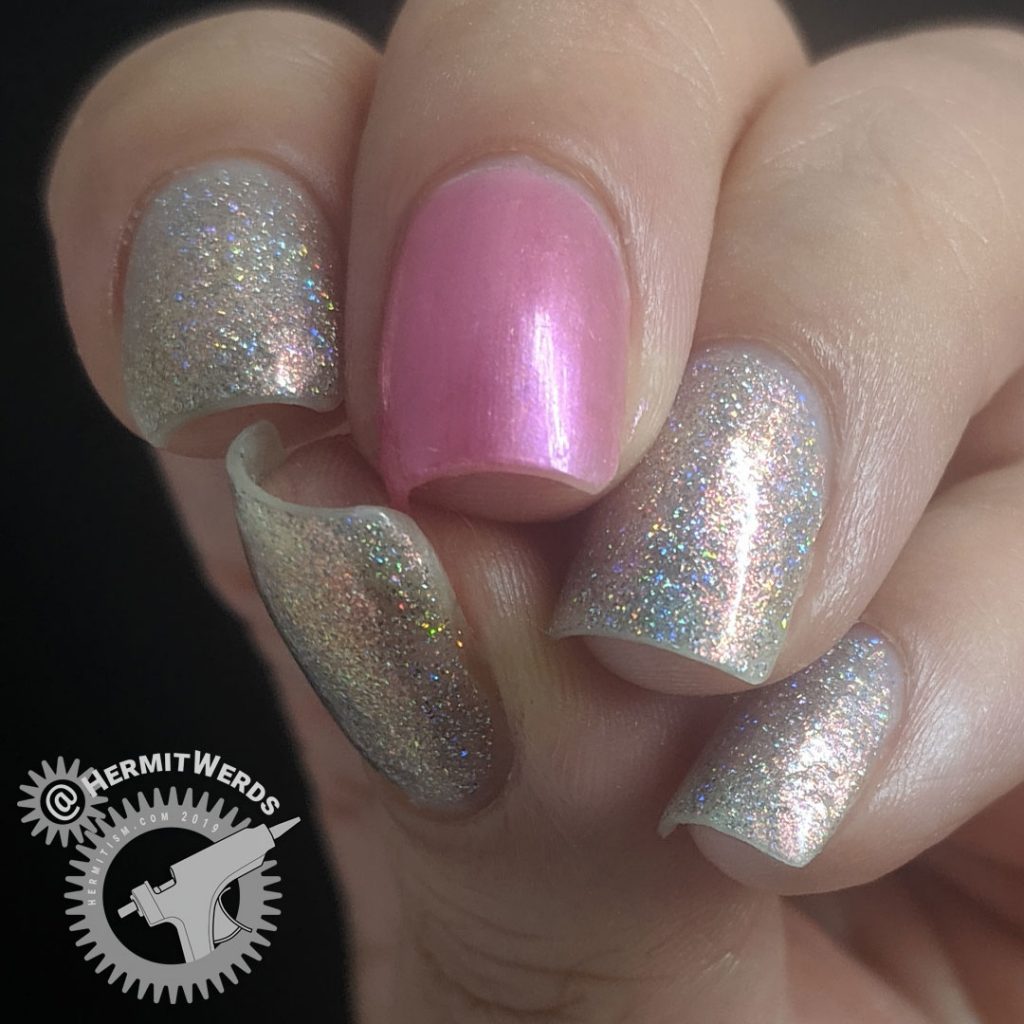 Products used: ILNP's "Rosewater" and Just Add Sun's "Hot Stuff".
'V' is for Valentine's Day
And we're at the end with only the #AZNailArtChallenge collage to post. Be sure to check out the group tag and get your heart-season off to a great start! Until next time, friends!