Happy Chinese New Year, friends! Today's nail art has taken the place of Rooster Revisted as my favorite Chinese zodiac nail art design. I hope you like it as much as I do. 😘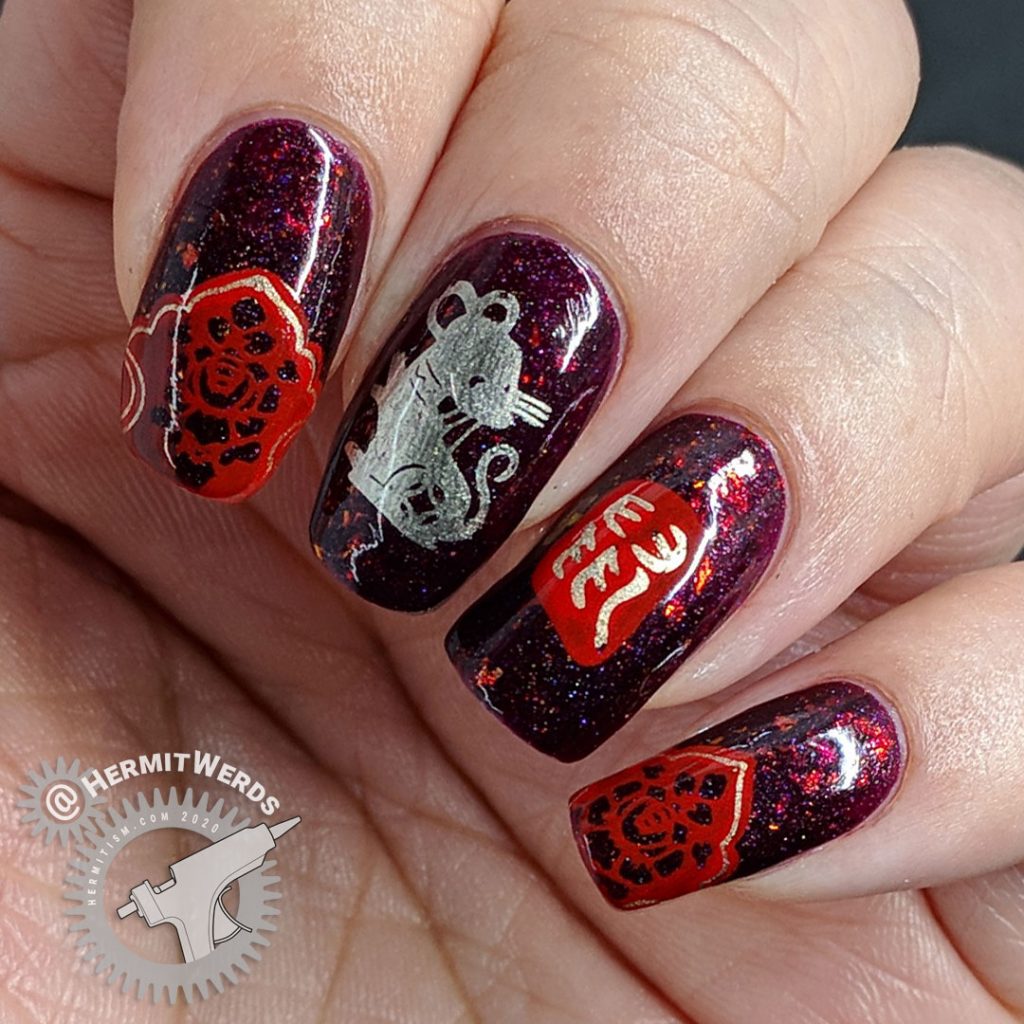 It started with this deep red holographic/flakie indie polish from Vapid Lacquer that, I'm sorry to say, was a Polish Pickup item and isn't for sale anymore. It is my new favorite dark red polish. Sorry Sinful Colors' "Haute Koffee". I don't love you less; I just love this more. 😁
Products used
Base Polish:

Vapid Lacquer's "Lonely Hunter"

Stamping Polishes:

Essie's "Good as Gold" and Hit the Bottle's "A Vermillion to One"

Advanced Stamping Polish:

Essie's "Good as Gold"

Stamping Plates:

hehe 044 (decorative embelishments) and Moyou London Zodiac Collection 13 (everything else)
Time for more pictures. Yum.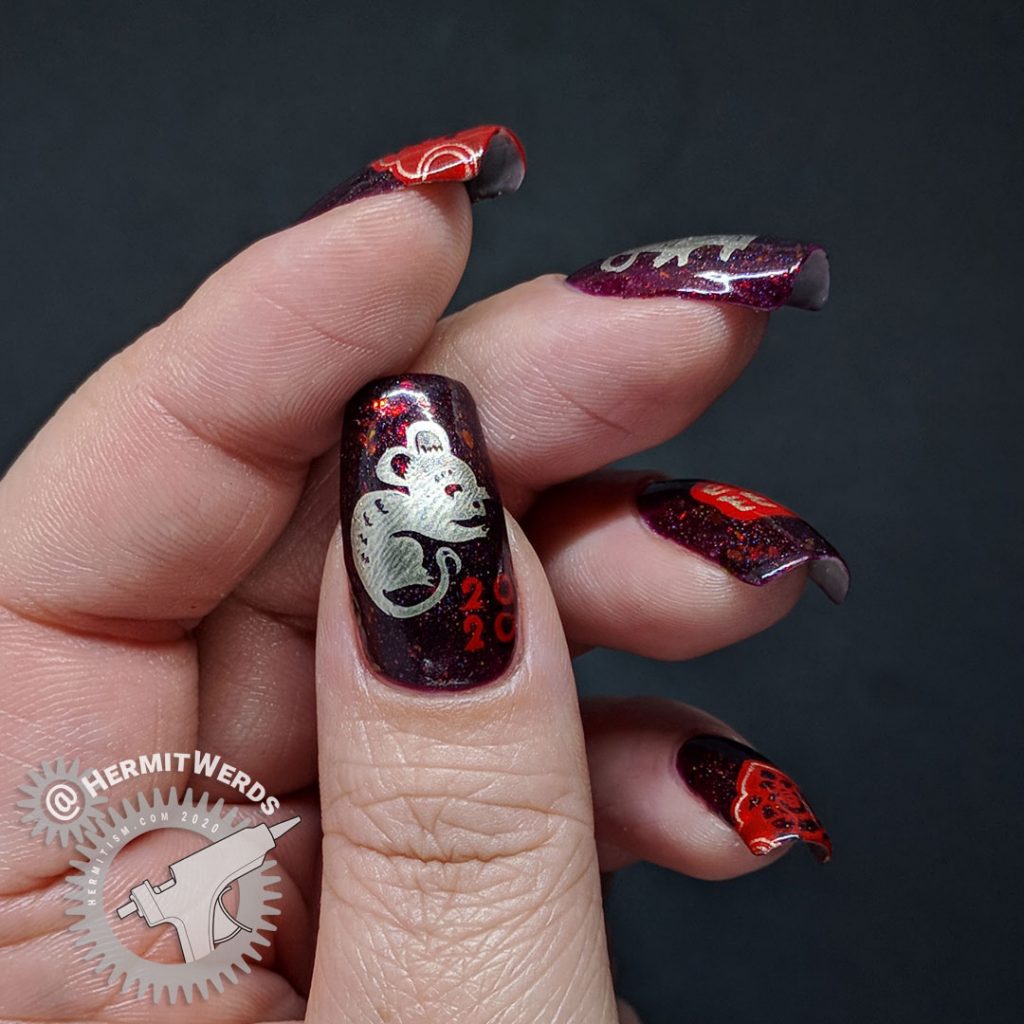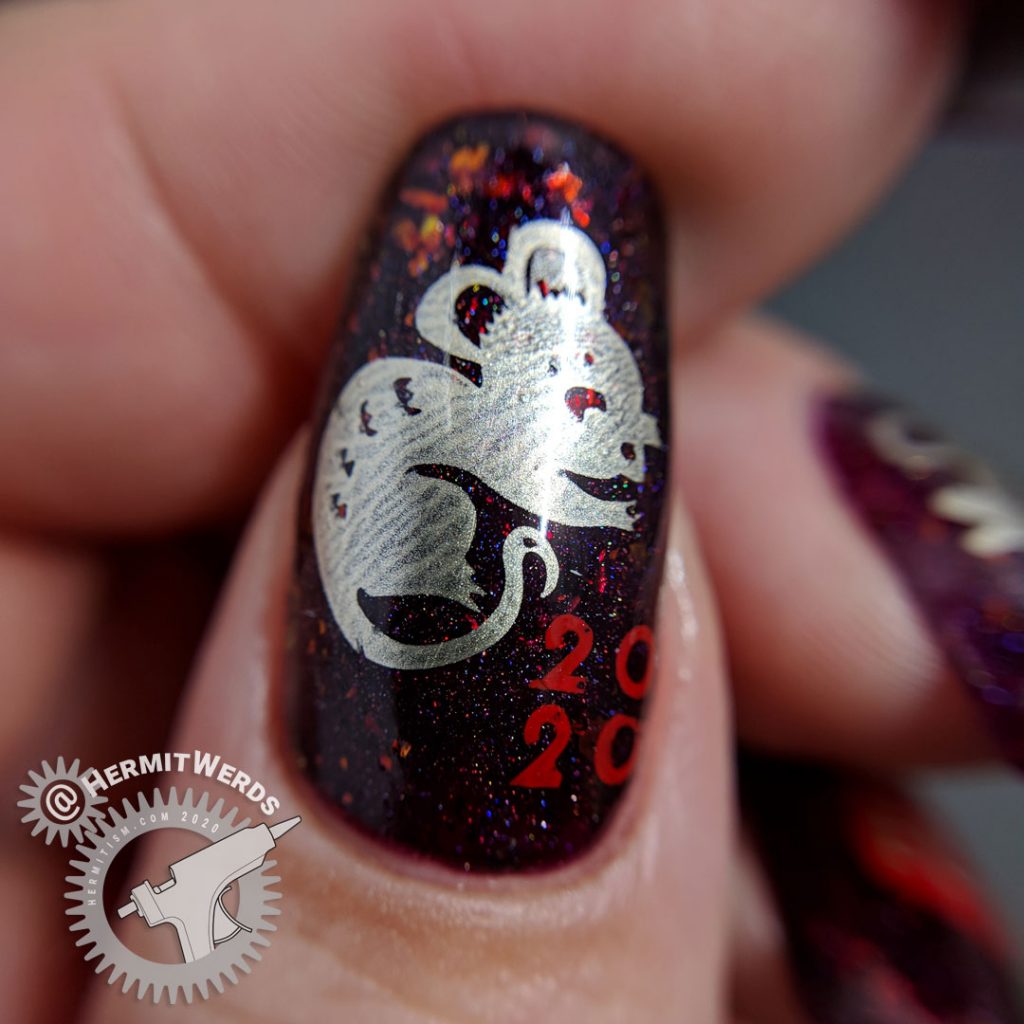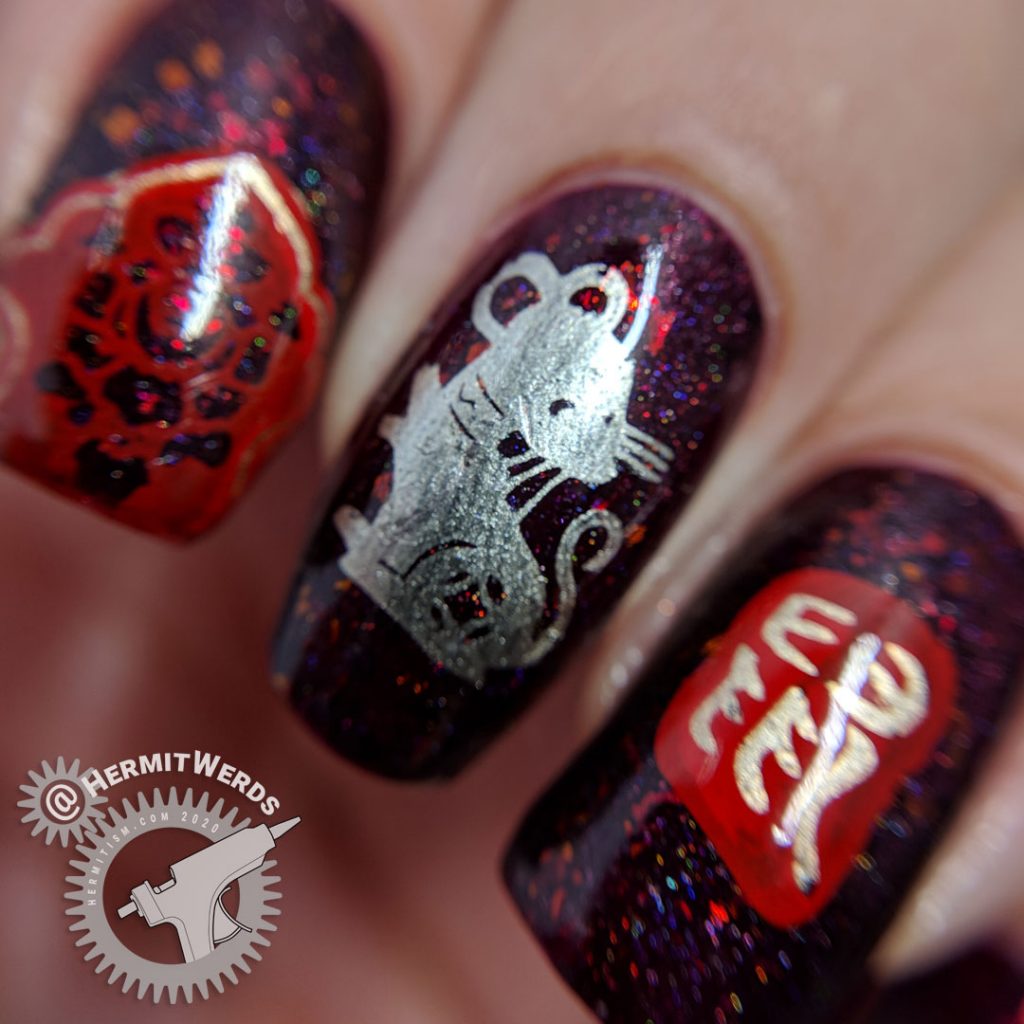 I know its pretty obvious when I really love a design because I post more pictures of it. Ah, well. I get to play favorites with myself.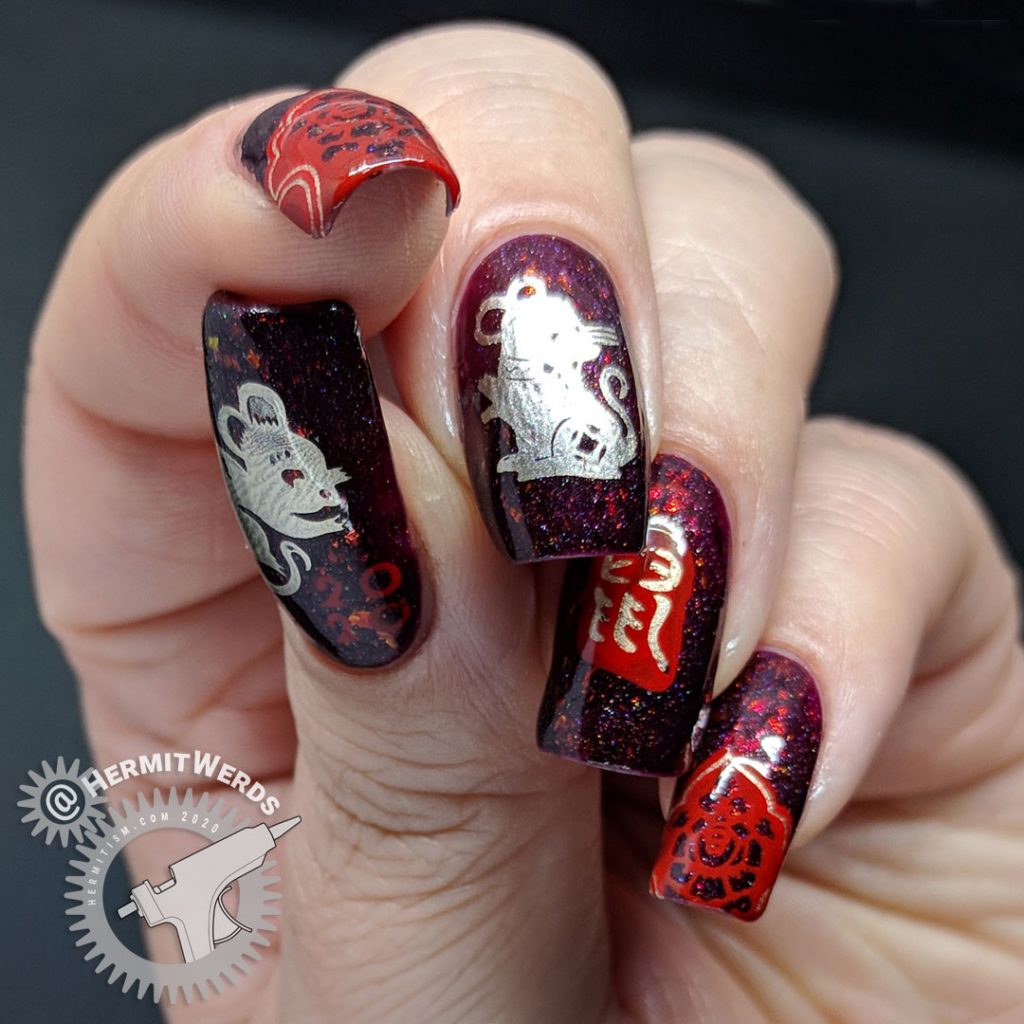 Now I was going to paint some Year of the Rat nail art anyway, but it also conveniently dovetailed with #HalloweenForeverCollab. They are a monthly challenge focused on Halloween that started last year. Naturally I love it, but I wasn't even close to being able to participate much last year. But I'm really hoping to make the full set in 2020. Wish me luck!
Anyway, I didn't exactly paint a Halloween-esque design, but I did choose to go with a really dark red because of it. I guess I just don't view rats as scary because my experiences were all with pet rats that gave good snuggle (and the occasional hole in your clothes). 🤣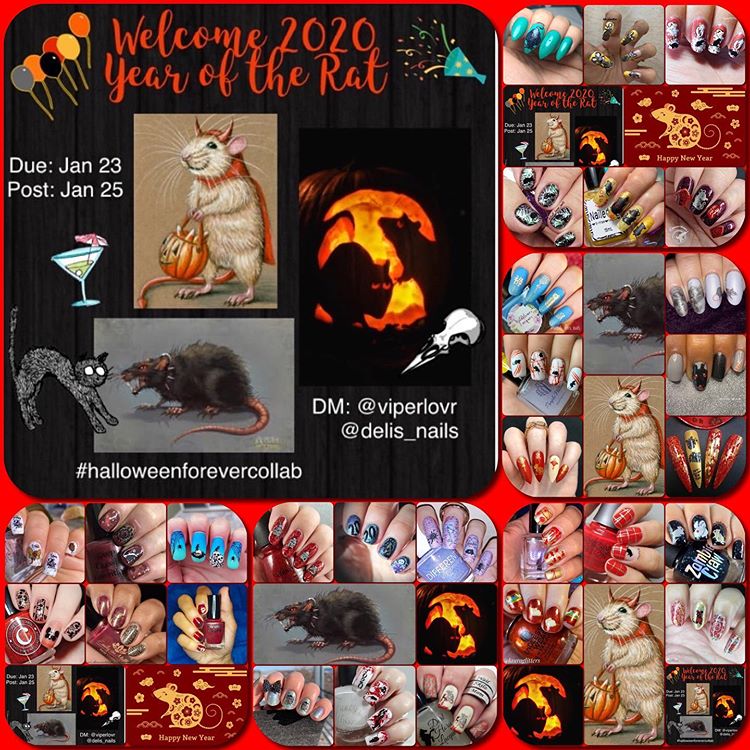 Until next time, friends! May this year be a good one for us all.