Okay, let's face it. If St. Patrick were around he likely would be horrified at the thought of glitter because anyone who works with glitter knows its of the devil.
(I love it anyway.)
(In controlled situations.)
But it made a fun title and anyone who is trying to be historically accurate on St. Patrick's Day is having a very different holiday from you and I.
Or maybe you because I didn't wear green today or pinch someone or eat or drink anything green except a salad. I had lobster ravioli. Tastes like snake? 🤷‍♀️ But I at least painted my nails for this holiday. Once upon a time… in January… 🤣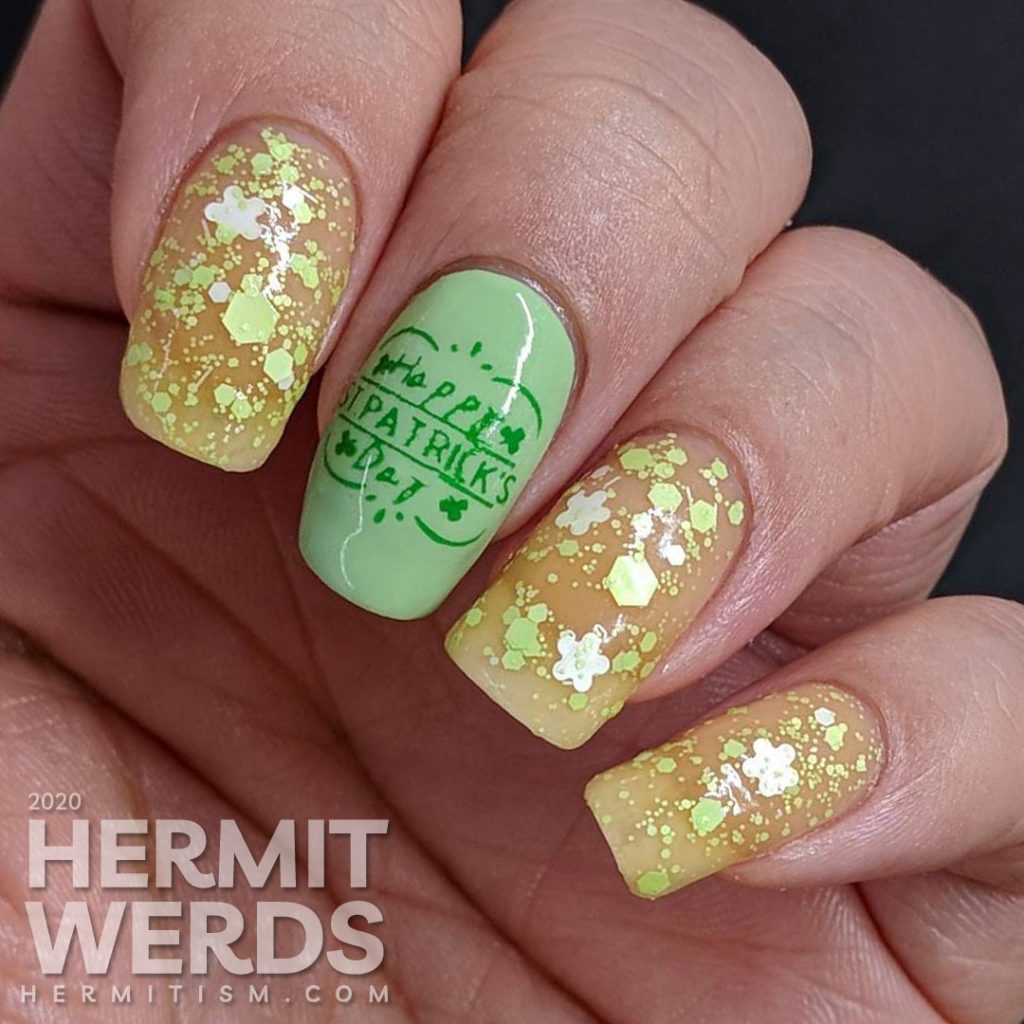 Not bad, but then I break out the thermal properties and…
Hawt! 😍
And here's the magic of being able to show things in photos because this thermal is hot garbage. That first photo is what my nails looked like unless I was washing my hands in cold water. It was still winter and it did not transform at all. But does it photograph well when I have ice water on hand? Yep!
And was I buying a jelly gel formula when I purchased this from a random store on Aliexpress? Uhhh not as far as I knew. Both polishes I bought from the seller are like this. I even painted four layers instead of quitting at three…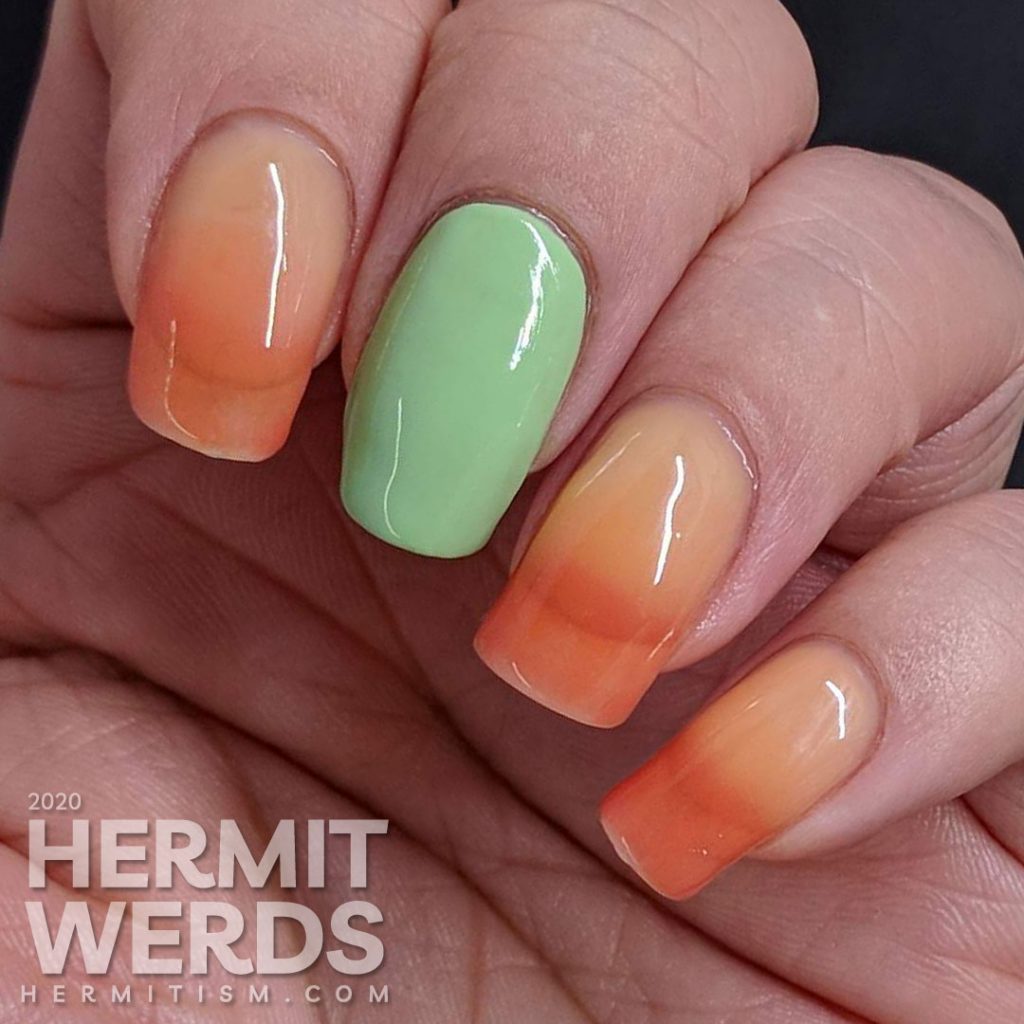 Conclusion: special effect gel polishes on Aliexpress that are priced around a dollar are probably not worth it. Lesson learned. 😝
Products used
Base Polishes:

Stamping Polish:

Stamping Plates:
I guess I'm lucky that I have a blog b/c it means I may use this again just for the photos…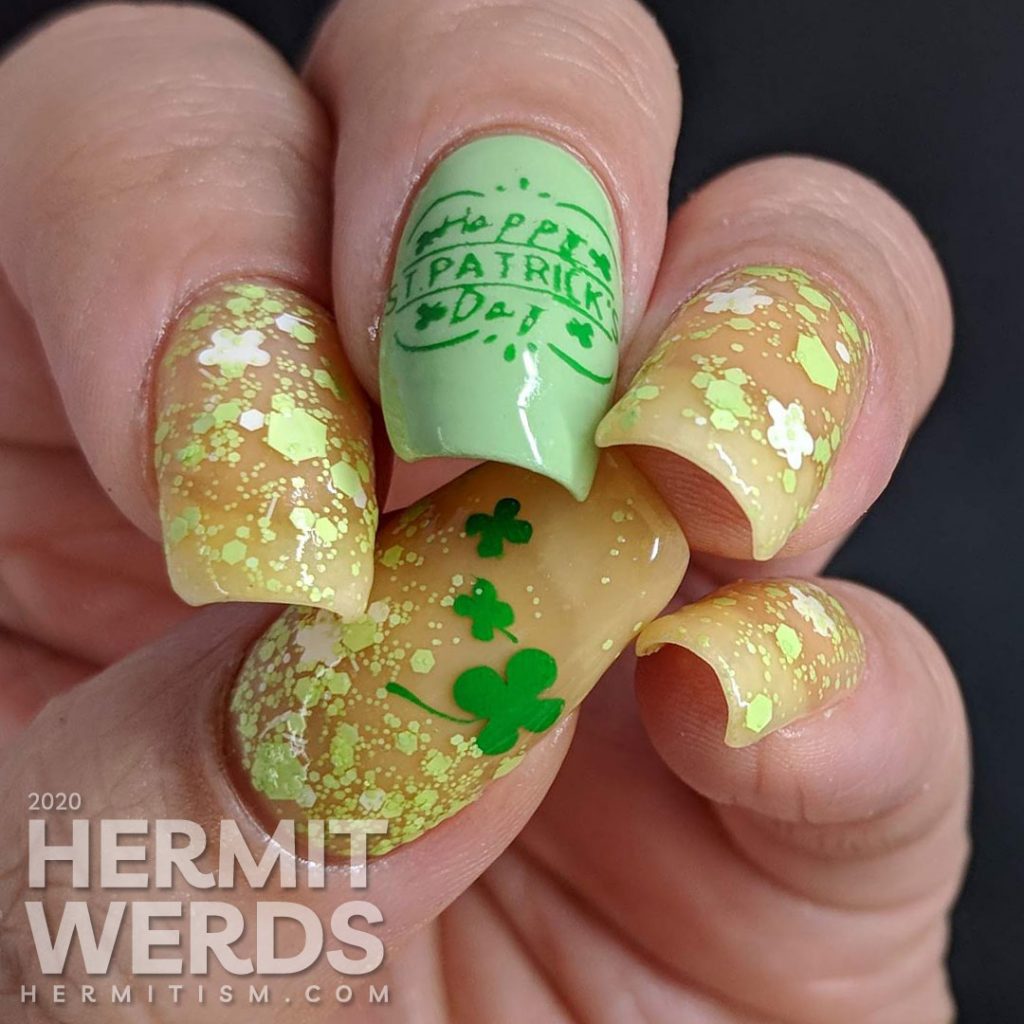 I hope you had a great St. Patrick's Day even if life is extra stressful right now. I wish the biggest thing we all had to complain about was a meh gel polish. (And even there I'm more put out about the environmental impact of making such a substandard product than I have any feels about wasting two dollars.) /sigh
Until next time, friends! Find joy in the small things and keep safe. 😘