I fell in love with nail art with tiny birds last winter and haven't had nearly enough opportunities to explore the subject. So I inevitably chose birds for my fall look for #NailsWithIgFriends hosted by the lovely Neha (@nehabothra). These are more stylized so they're not quite as dear to me as the birds in Mustard Birds, but I love the contrast of the soft grays against all the red duochrome. And also they still feel small. And I think that's key for me. The small lives of songbirds, especially in fall and winter, just feels more sweet to me. I need to paint more nail art. Somehow…
I'm a sucker for that opal white gel. I haven't yet used it more than plain white gel now, but give me time! It's a bit harder to re-use because with a peel-off base underneath any separation from my nail shows so I get maybe 1-3 designs out of it instead of 4-5. It's probably why I feel like I've done more with it. I've simply had to paint my nails with it more.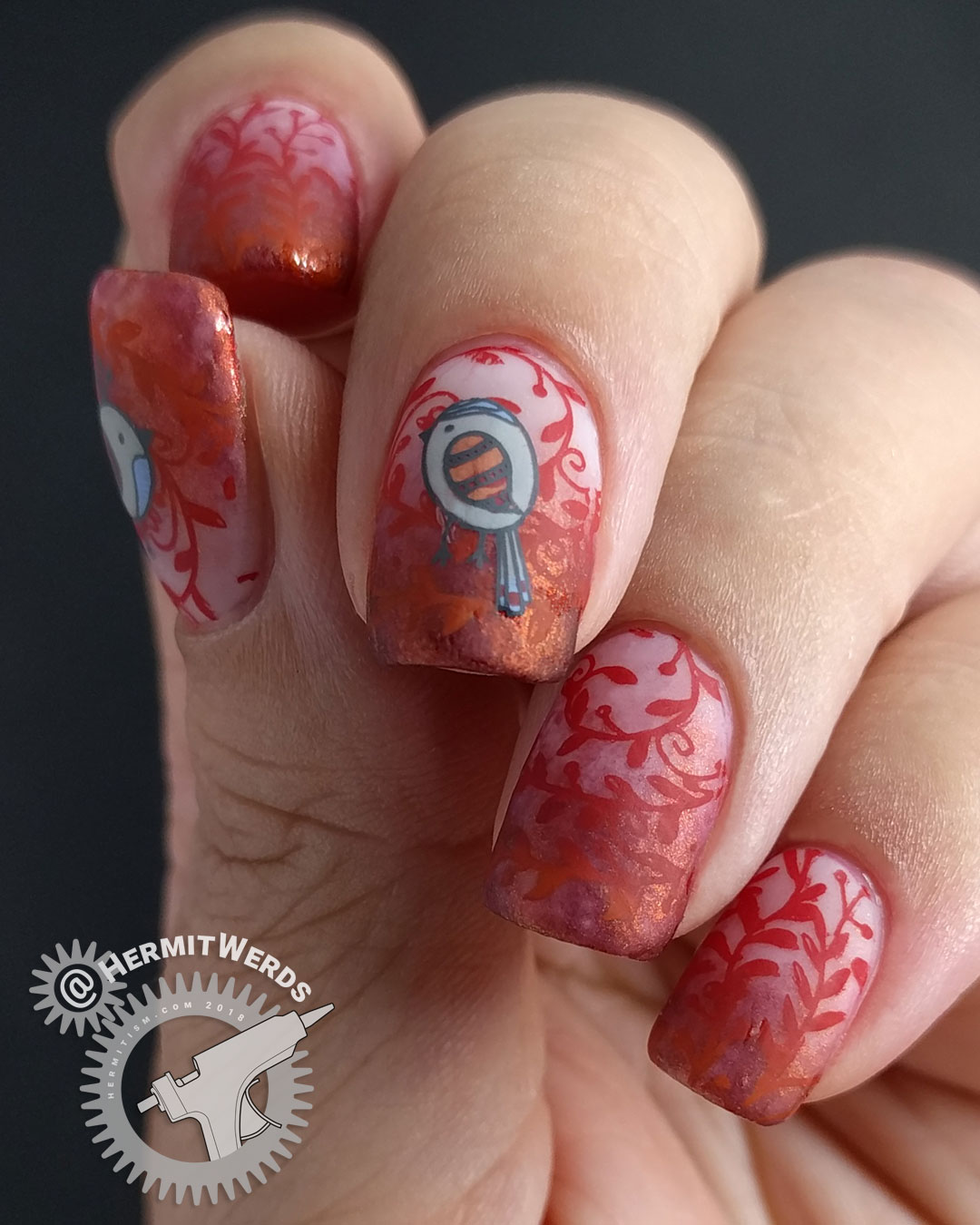 I love how bright the colors are when the design isn't matte-ified, but it's so pretty matte! I guess you'll have to decide which you like best. Based on this one last photo. Because I'm stingy. LOL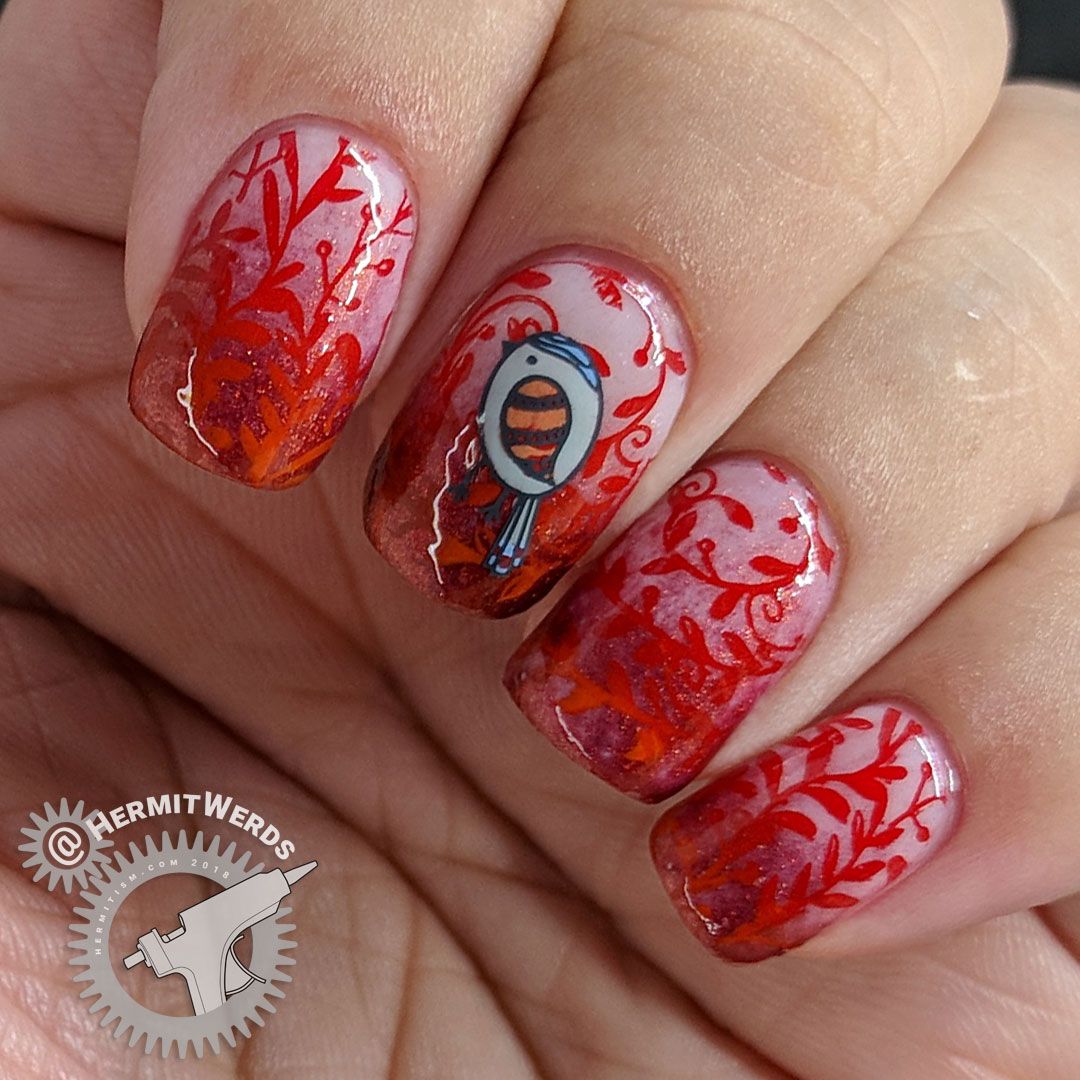 Okay, okay. How about a shiny macro shot of just the background? Not so stingy now, eh?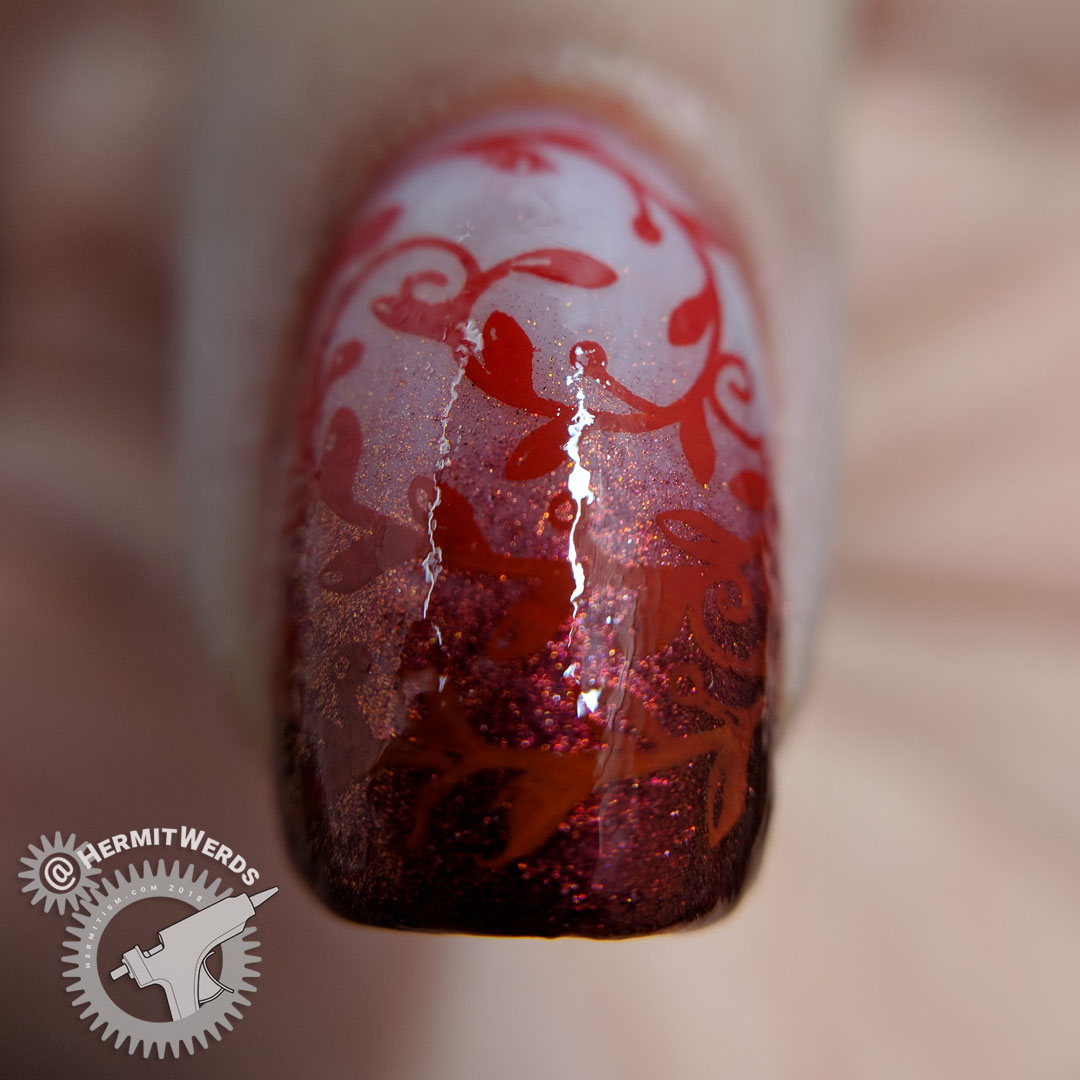 Check out all the gorgeous autumn nail art and be sure to check in with the group's next host, Darlyn (@gridqueen) if you want to participate in the next challenge.