The first #GlamNailsChallengeOct prompt of the month was Candy. I did have a design with candy drawn out, but I think I want to save it for Christmas. So I did a search for candy patterns and everything Halloween seemed to either be candy corn or wrapped candies with something Halloween on the wrapper. Fair enough, but I did not feel inspired. So I looked inside and asked myself what candy I wanted to eat. It was not a long spiritual journey, but it was full of tasty thoughts.
Gourmet licorice. Oh, yes. That is what I crave. And that is what I painted…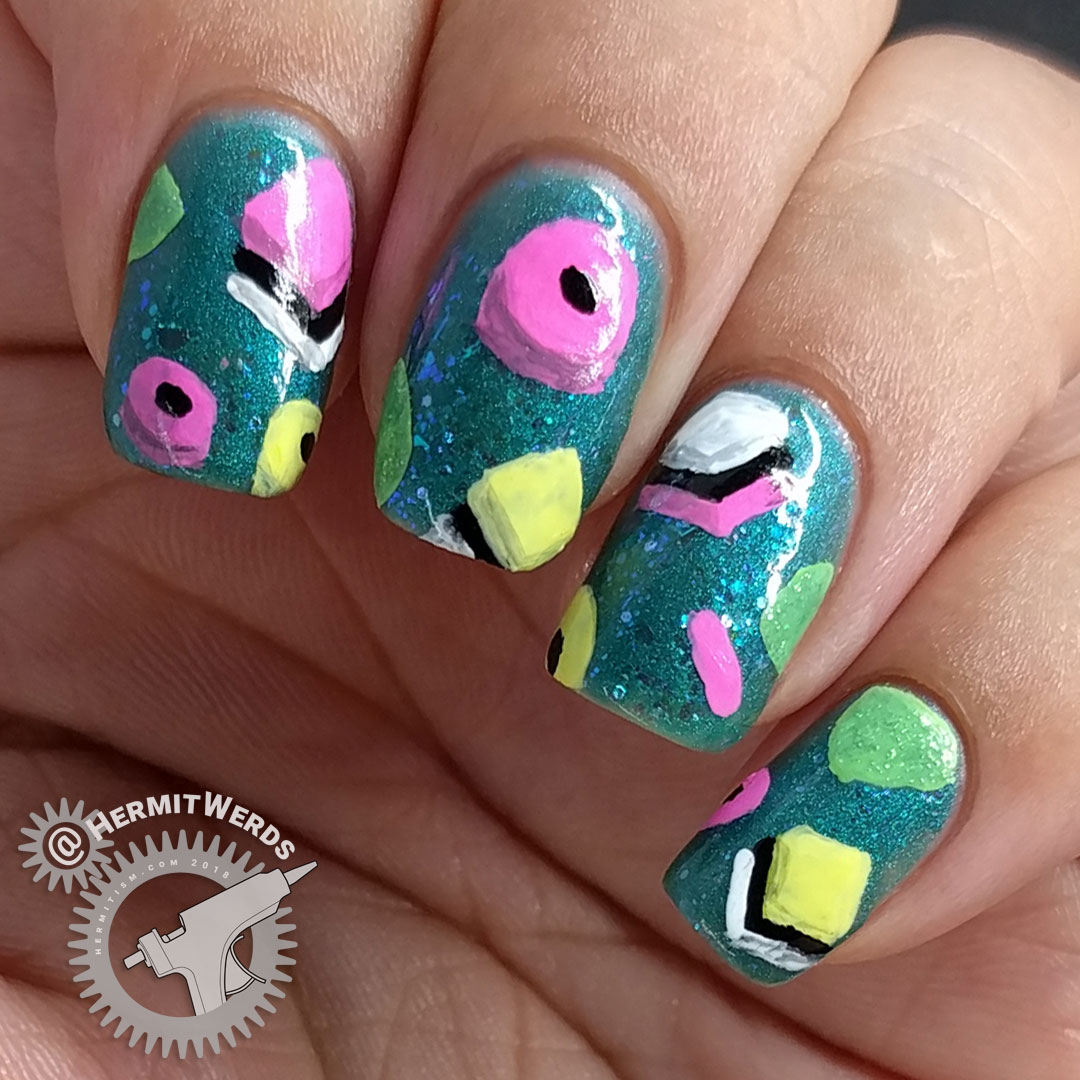 I know not everyone loves the taste of licorice, but the bright colors alone make me happy. Yum! However, it felt a little flat. So I added some caviar beads because sometimes gourmet licorice looks like that. Really, it's just another reason to love it aesthetically: it comes in so many shapes!
A quick angle shot to show off the caviar beads…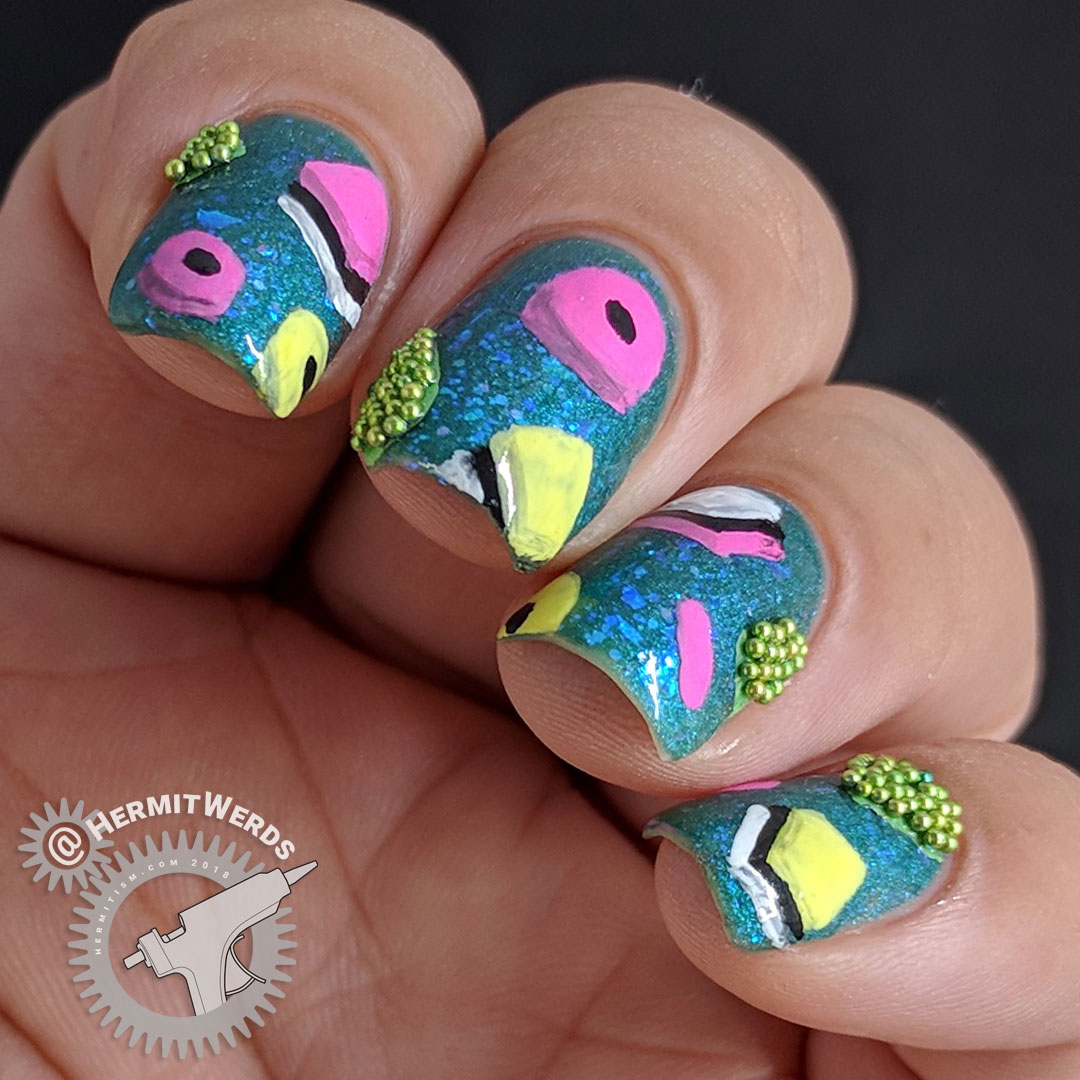 Stay tuned for another post later today. This has been a busy week!