So I've done nail stamping with nail foil (see here) and so I thought I'd do a full nail and surely it would be easy too. That turned out to be a hot mess. If I had reviewed how to do it I might have been fine, but I did everything wrong instead. I started with a patterned foil–which is less forgiving. I had no base color on–which helps to hide spots that don't stick. I did not let the glue dry enough so things smeared. I tried to press down the foil with my finger–which wasn't nearly solid enough. Yeah…
The second time around, it turned out much better. I still stuck with patterned foil because Pattern! although I was kinda disappointed with it to begin with. The picture on ebay had an iridescent finish on it. Instead, what I got had the same problem Jamberries have: the print is very pixelated. And no iridescence! So I used a topper with iridescent flakies, but it still made me sad. I'm not sure I'll ever use this foil again.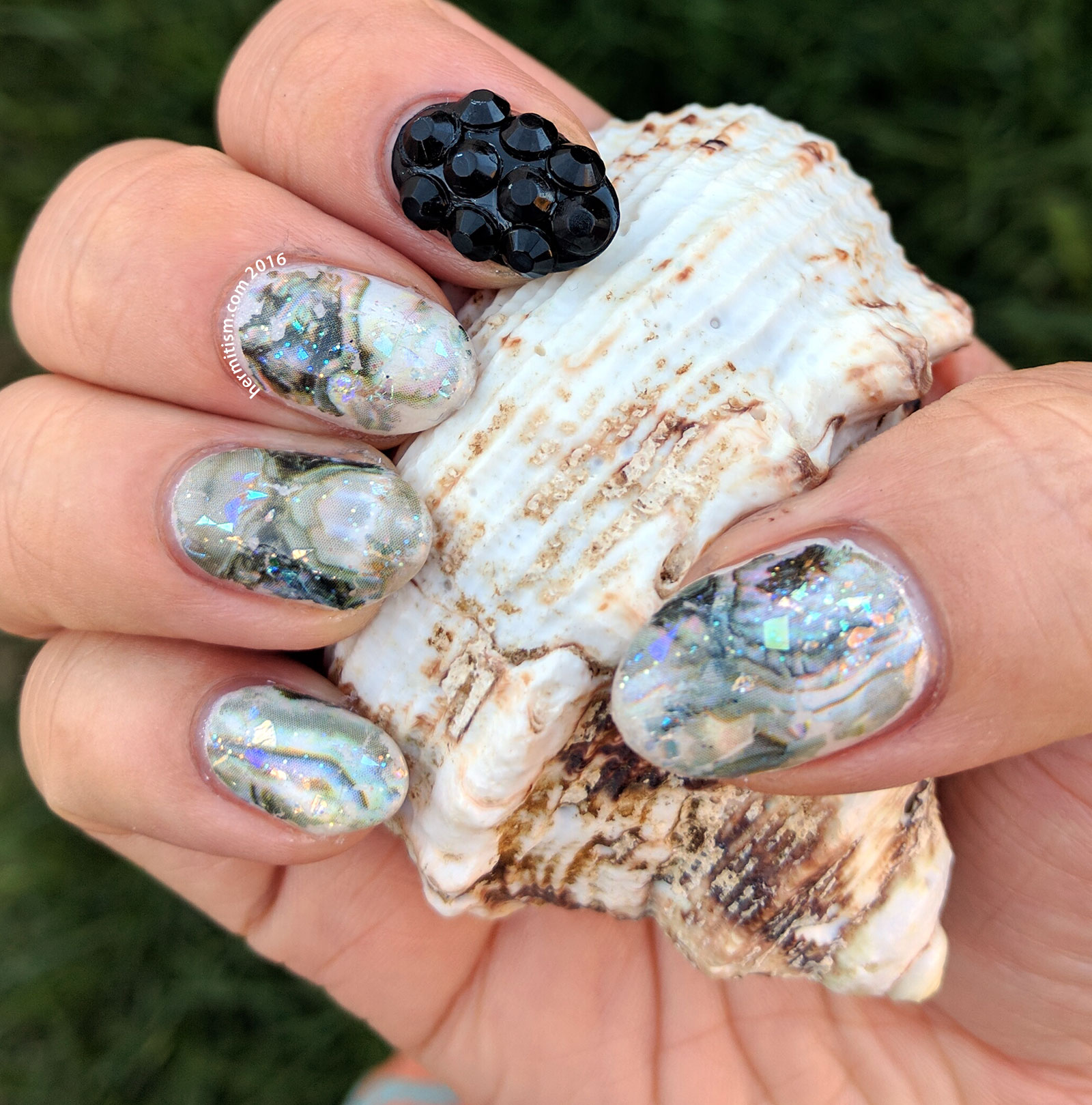 Oh! And the rhinestones are actually from an old tacky phone charger that broke. Waste not, want not! It amused me because the pattern felt very abalone while the big, heavy rhinestones made me think of barnacles.
Cathy at More Nail Polish set up an inLinkz for the 31 Day Challenge so here are some of 2016's challenge participants: