The theme for this #whencolourscollide challenge was purple. So I decided to use both of UberChic's The Far East plates and do some simple stamping on top of glitter and holographic. Really the most difficult part is that my nails are long enough that it's harder to stamp a full pattern on them without messing up. I need some bigger stampers! 😀
Ah, the spirit of anticipated materialism. Remind me to leave you some milk.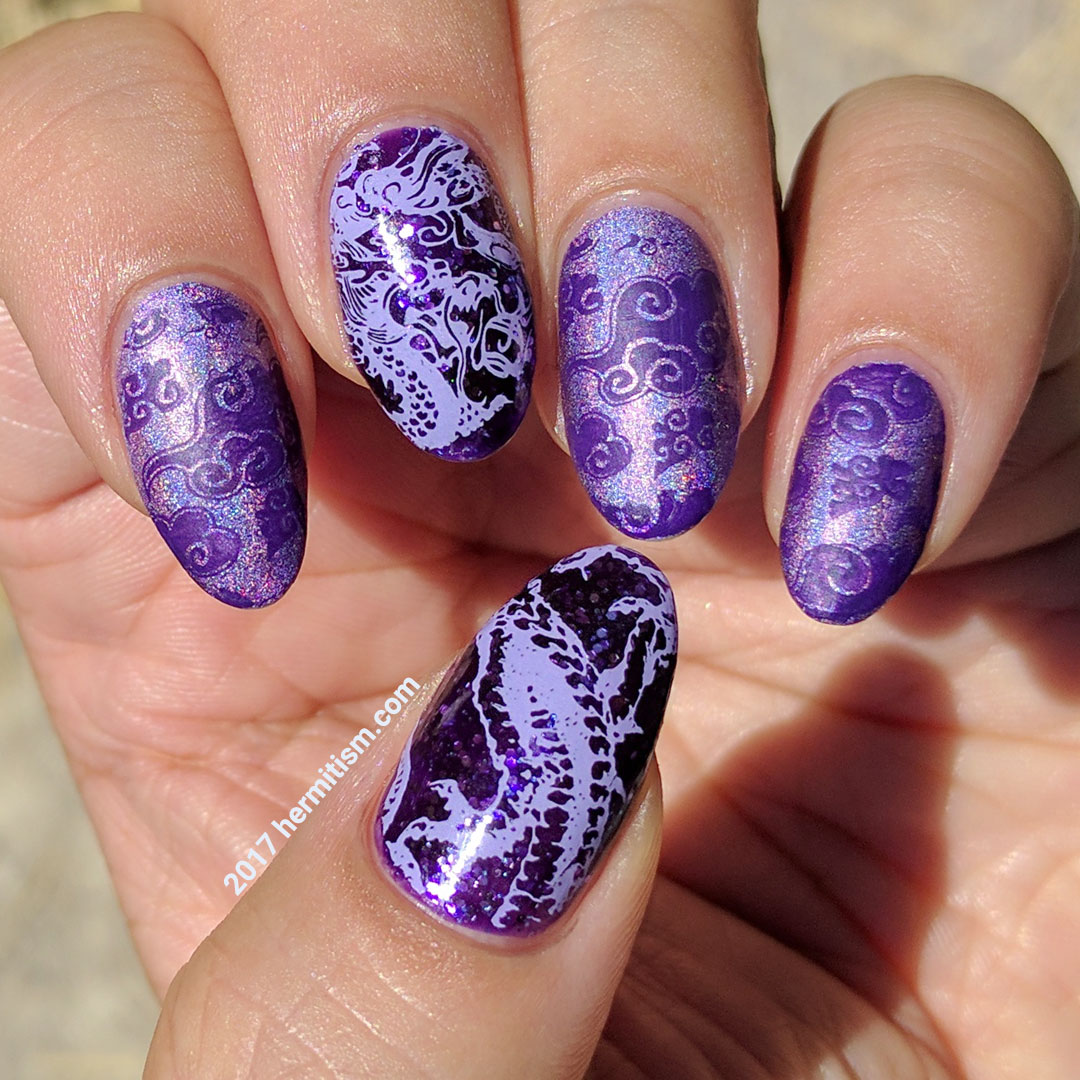 Items being used for the first time are in italics.
Here is the group collage. So much purple!