Hope you're having a Happy Holo-ween!
Halloween is just about over so let's end this with a jack-o-lantern planet full of candy. I'd become an astronaut in that world…
…as long as astronauts get good dental plans. 🤣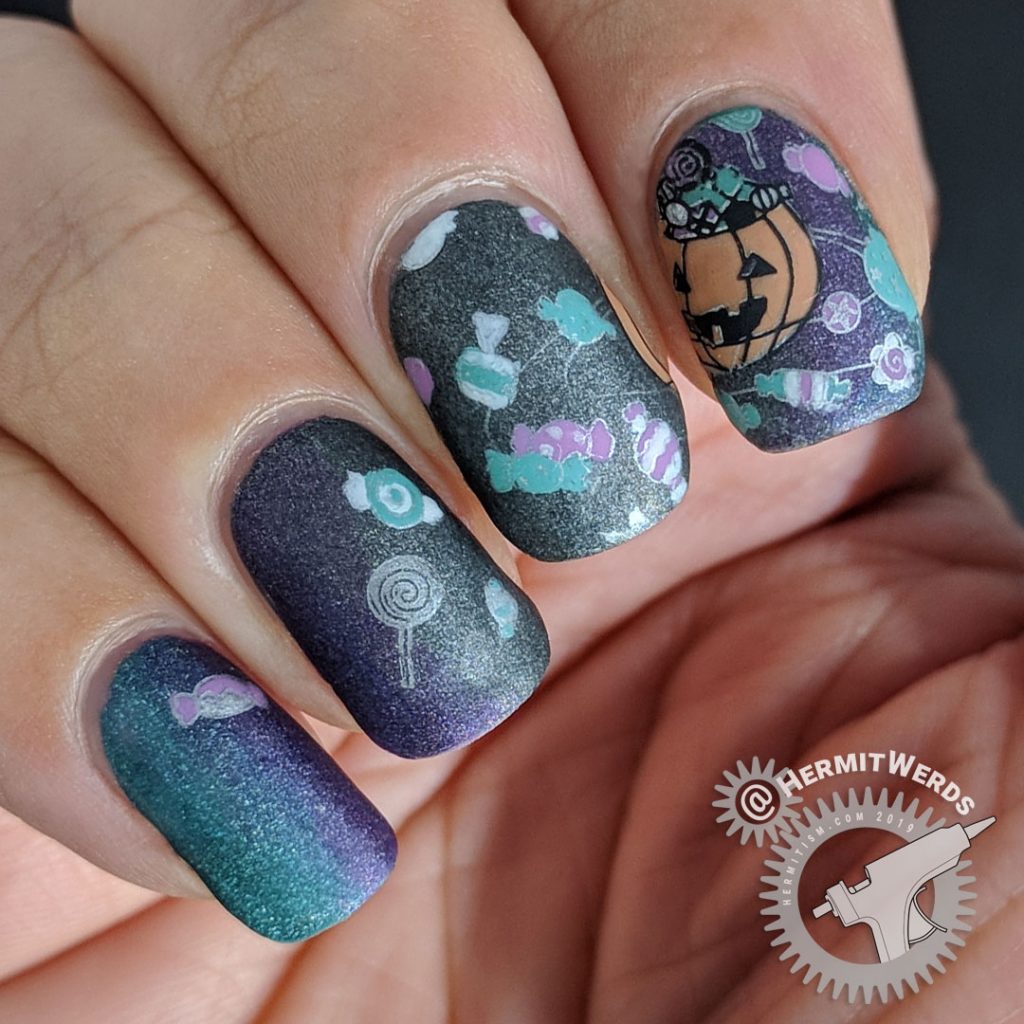 Products Used
Base Polishes:

Stamping Polishes:

Advanced Stamping Polishes:

Stamping Plate:
I started with a holographic vertical gradient across my nails. Then I made my advanced stamping decals with silver polish and found that they were a little light. So I went back with some black stamps and made a kind of double stamp over the pumpkin and skeletal astronaut to emphasize their details.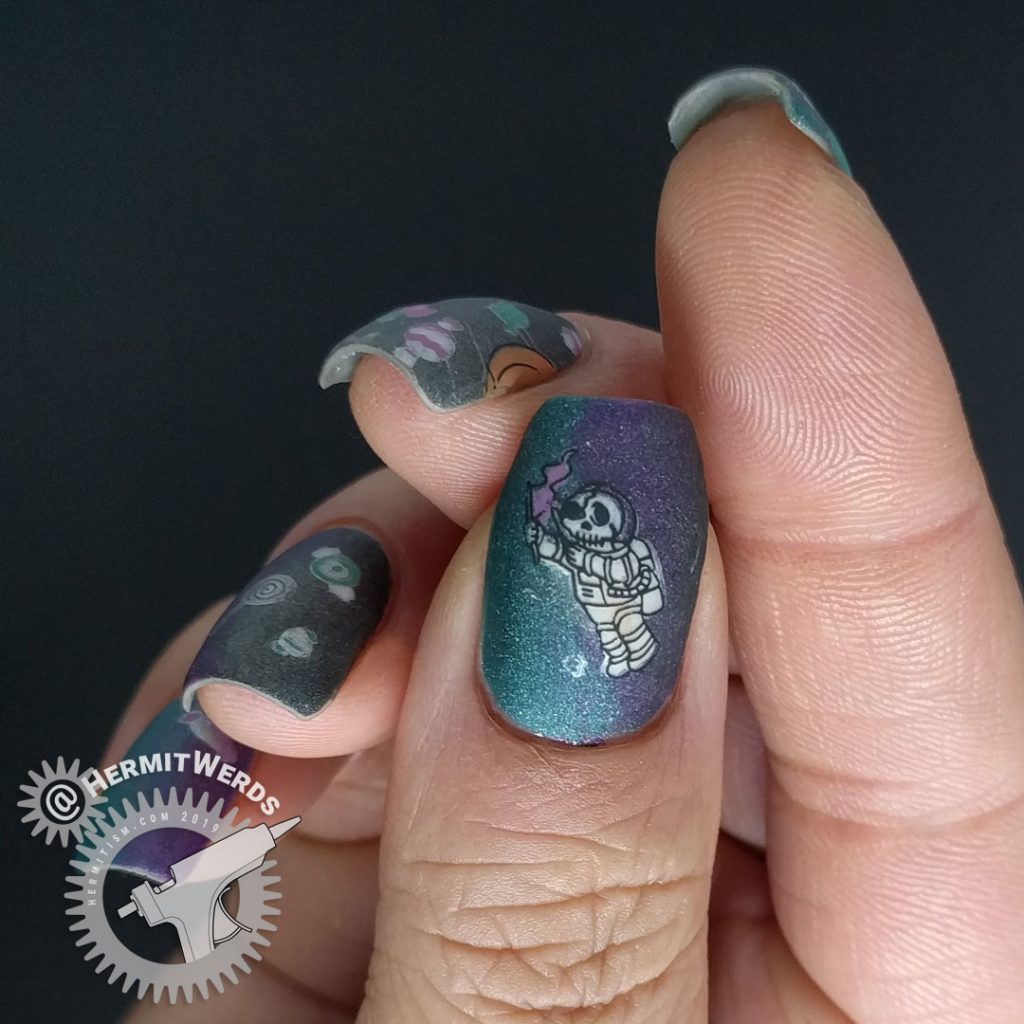 And finally a little glimpse of this design with a glossy topcoat…
It's been fun, Halloween! We'll meet again next year. 😘