I've seen vanishing nail art twice now so I'm sure many other nail artists have been playing with thermal polishes in this way. The idea is to purposefully create a design that completely disappears in one state and then take a video of it appearing. I've played before with how the nail art changes in different states, but nothing this extreme.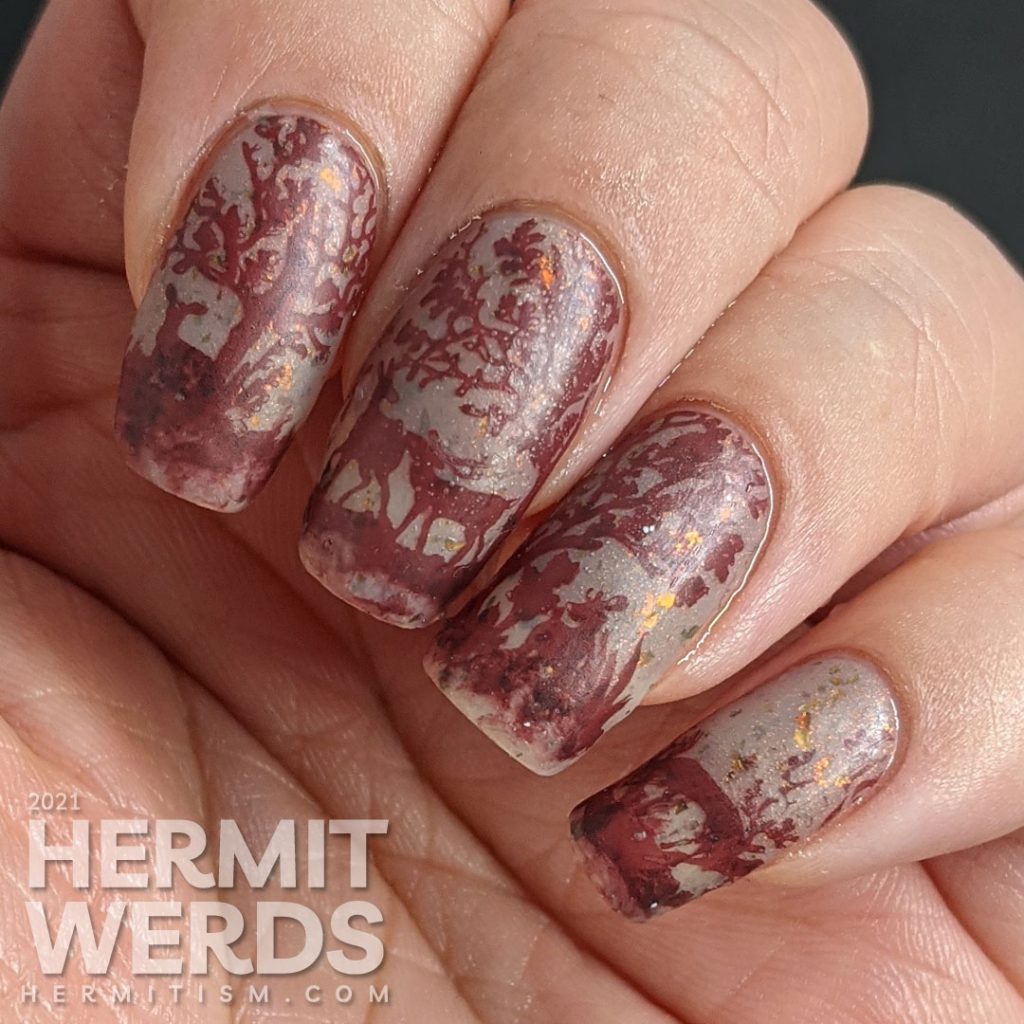 Here's my sixth or seventh attempt at a video. Clearly I have a lot to learn and need to get some better video editing software, but it works. LOL
I had just about enough deer in forest imagery to cover maybe two and a half nails so I improvised and patched as I tend do.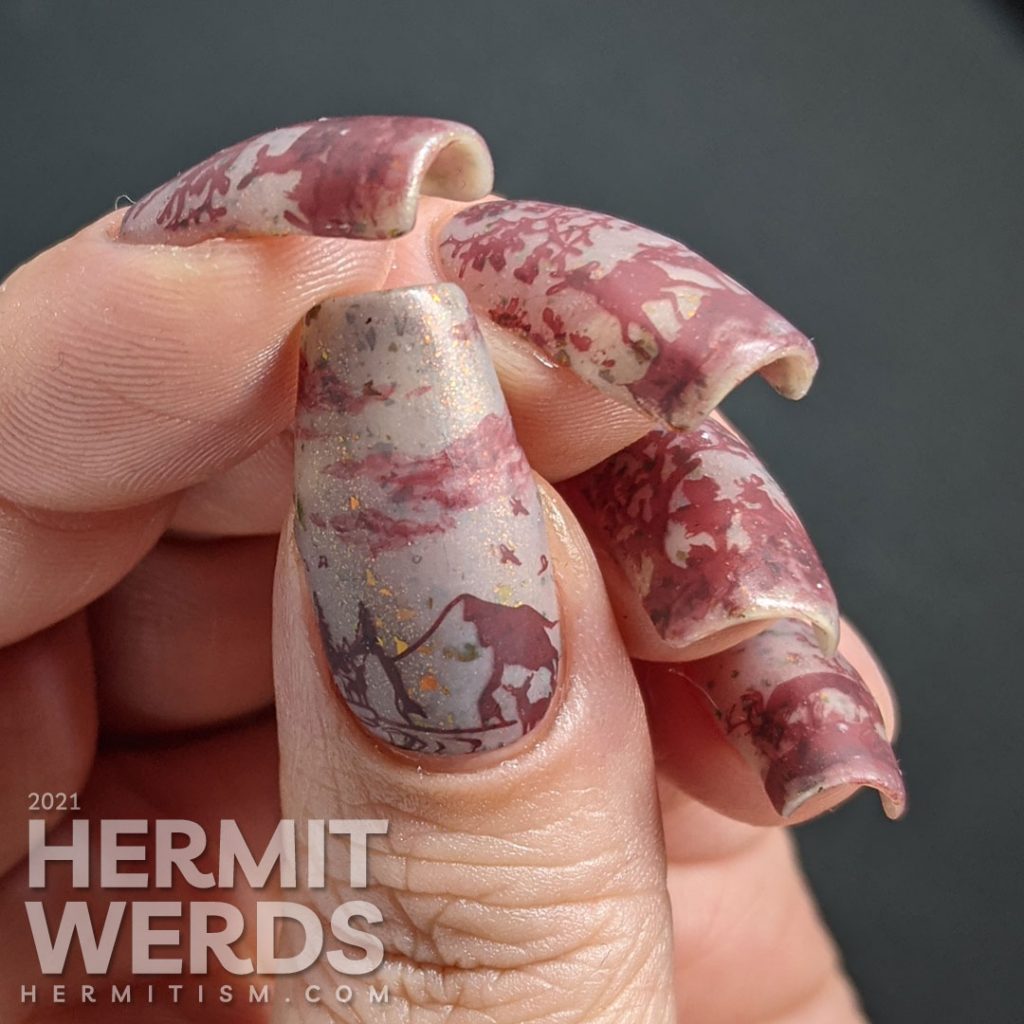 Nail art products used
Base Polish:

KBShimmer's "All Fired Up"

Stamping Polish:

KADS' "13 Brown"

Freehand Painting:

Some clouds, ground and plants painted with KADS' "13 Brown"

Stamping Plates:

Maniology "BM-S178" (mountain scene), "Nicole Diary-153" (grazing deer), "Qgirl-45" (resting deer), and "TU-018" (trees and deer)
Since the thermal polish I used (KBShimmer's "All Fired Up") is still available for sale, I thought I'd share a temperature comparison. Totally spaced taking photos before I added the stamping images though. 😬 You should also know it's utterly gorgeous with a glossy top coat, but I thought it would be harder to take my video if it was shiny.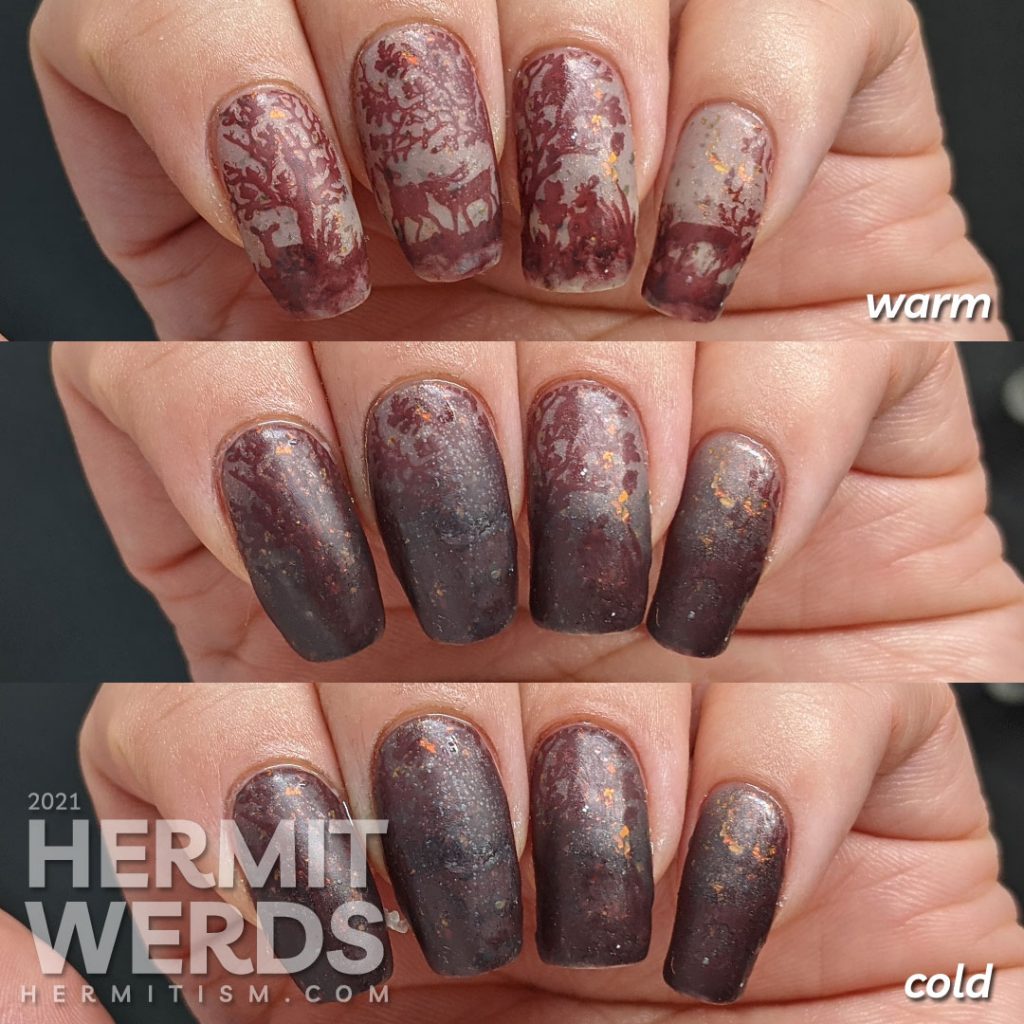 The sad part about vanishing nail art…they're less likely to "work" visually when they are in their half and half state. Especially when you do something panoramic.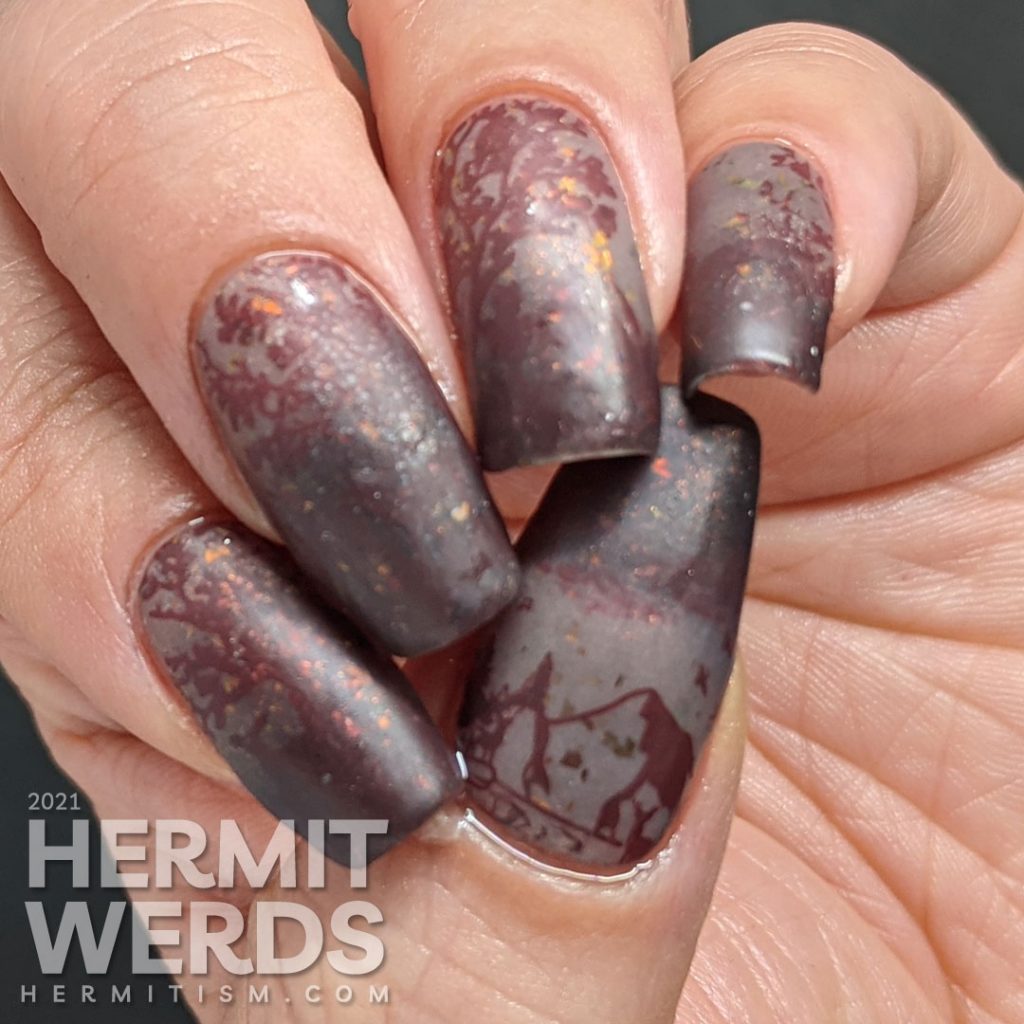 Vanishing manis are fun. I'll probably do another one again soon-ish while the temperatures in my room are still reasonable. But, alas, here is the far away photo to mark the end.
Until next time! 👋