It hasn't taken me long to make my second glow in the dark pond look. I mean, time was running out since the glow in the dark stickers I bought were snowflakes and we're heavy into spring nail art season. (I bought some Christmas ones too. They will have to wait until December.) Obviously the header image is using the UV light so the cityscape shows up a little bit, but the stickers are the only truly glow in the dark elements in this mani…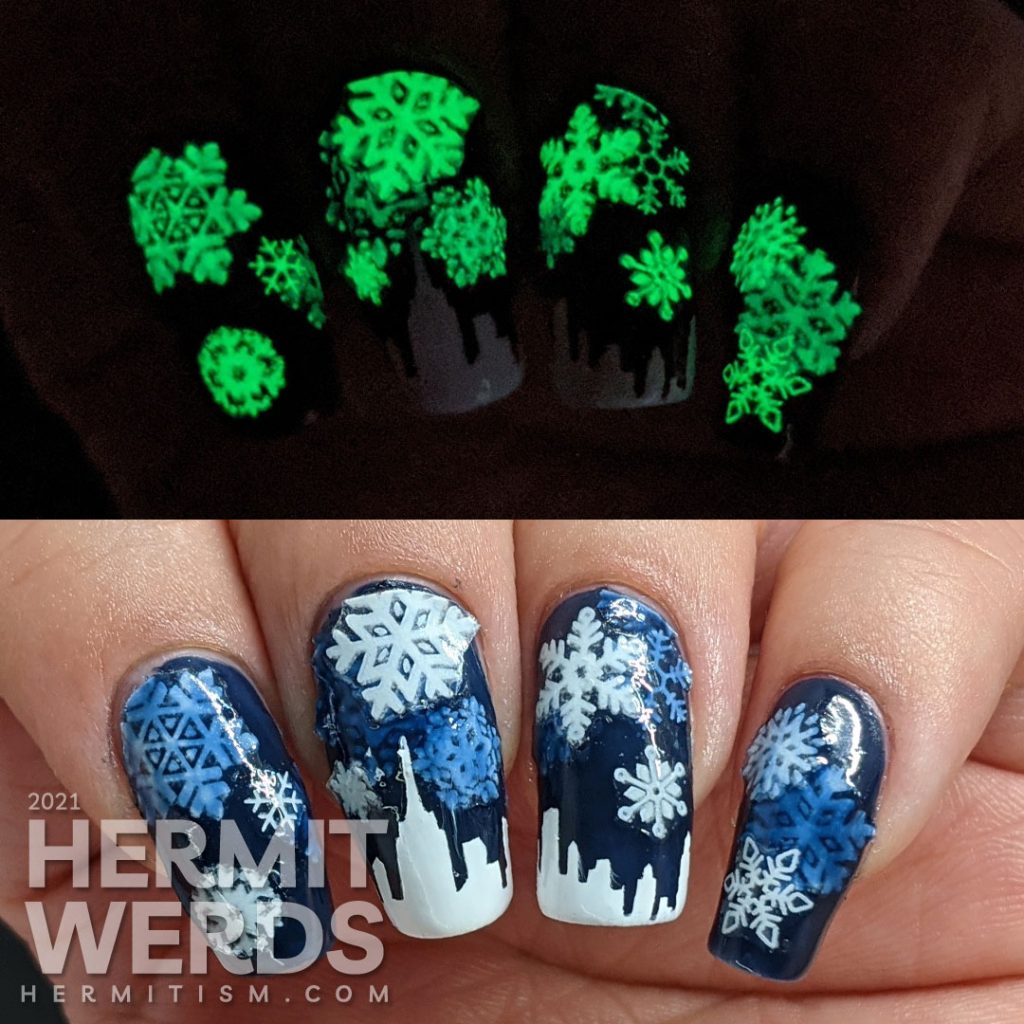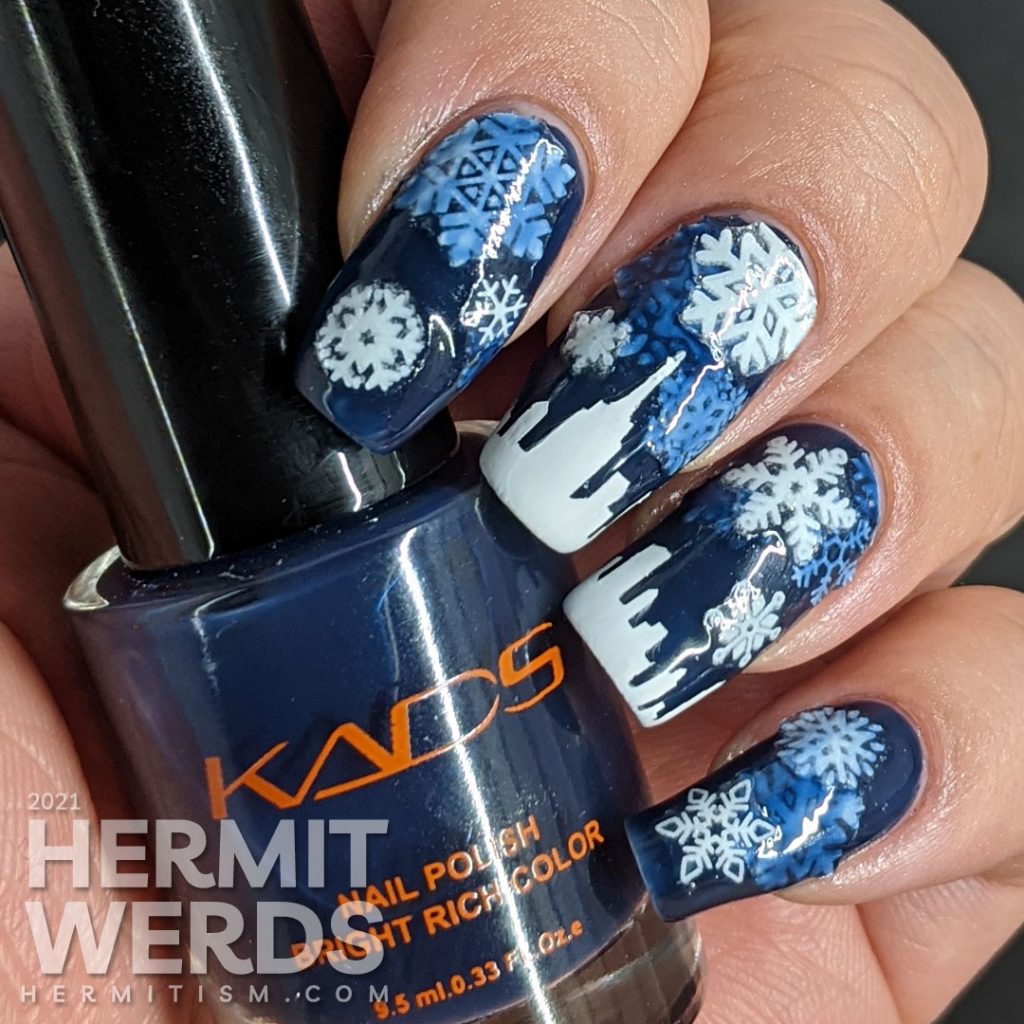 Nail art products used
Base Polish:

KADS' "Blue Ashes"
Cityscape nail vinyls in two sizes that I cut up to make a more panoramic and less repeat scene, then filled in with UberChic's "Essential White"

Pond Stickers:

Actual nail stickers (i.e. not water decals) from Aliexpress
So I think it looks pretty cool, but it didn't actually work very well. The stickers are thicker than both stamping polish and water decals so they do not layer well. You might be able to get away with long-term wear if you're using gel because you can make it thiiick and flatten things out.
I'd also avoid using the large stickers at the edge of the nail (esp. if you're not using gel) because you can see some lifting on the corners. Still, it was a lot of fun and I knew it was going to be a quickly on and quickly off mani for me. Next winter, though…these babies are coming out again and probably partying on my cindy hand for a good long while.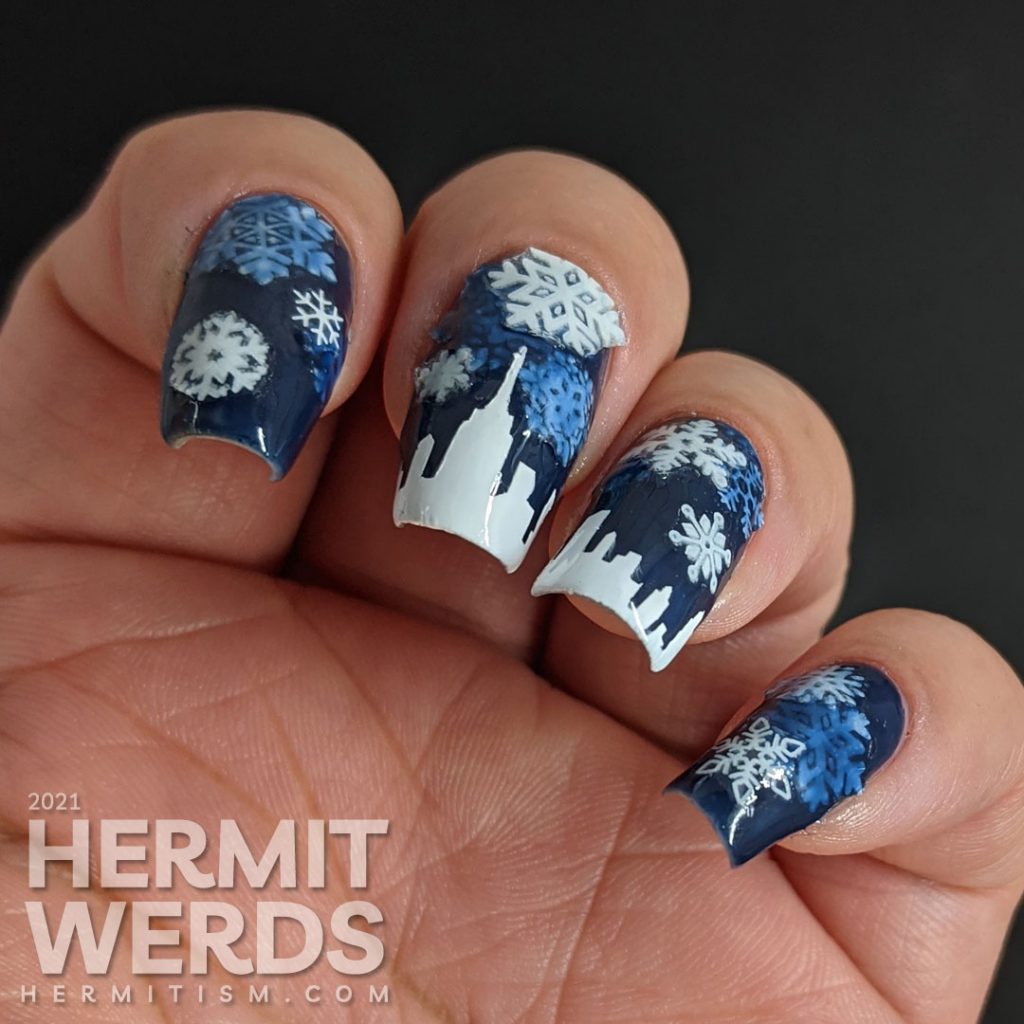 Or you could just not layer them like I did today. While they visually look very pond-like in daylight, their glow doesn't dim much at all. Sadly making it kind of pointless to use the stickers in a pond mani.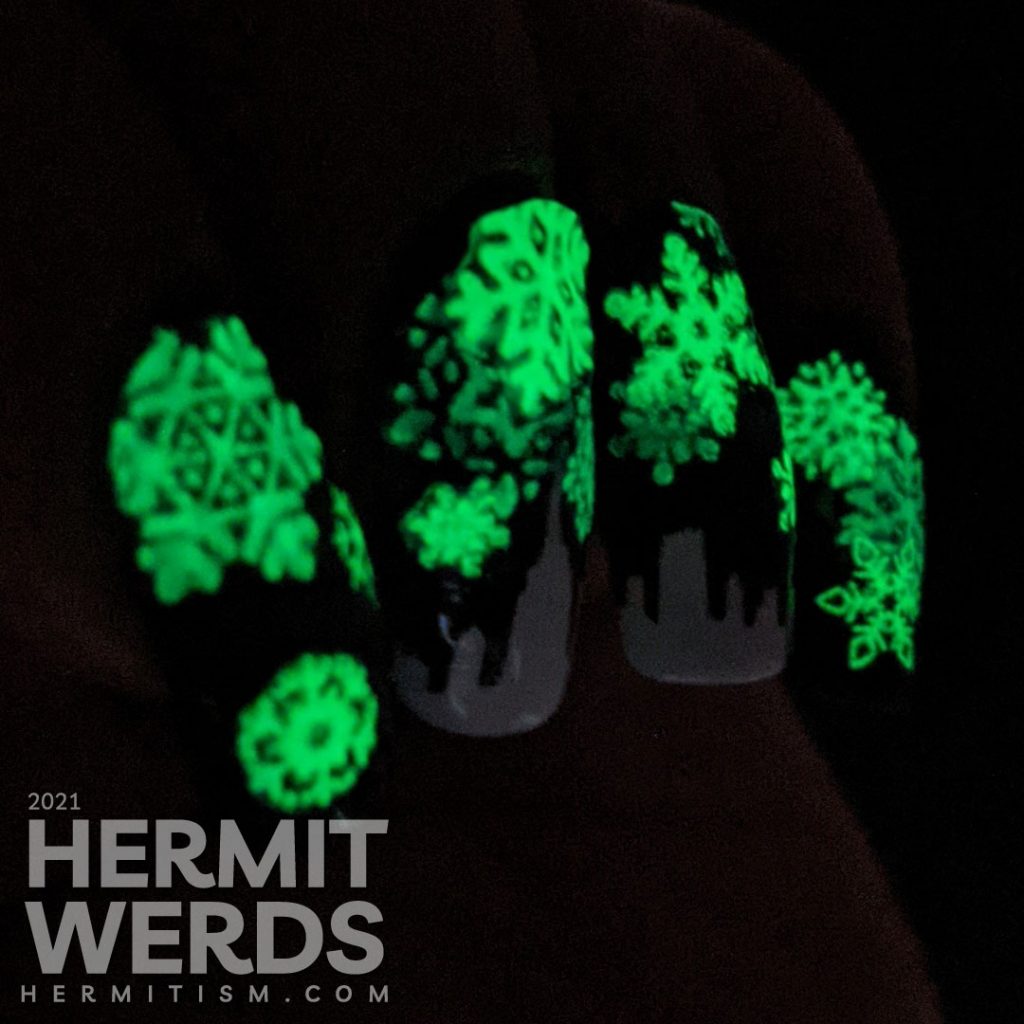 My usual far away photo wasn't going to work because I was super lazy and didn't paint my thumb. (It has been a very long time since I did that.) Instead I have this barely farther away photo that hides the evidence!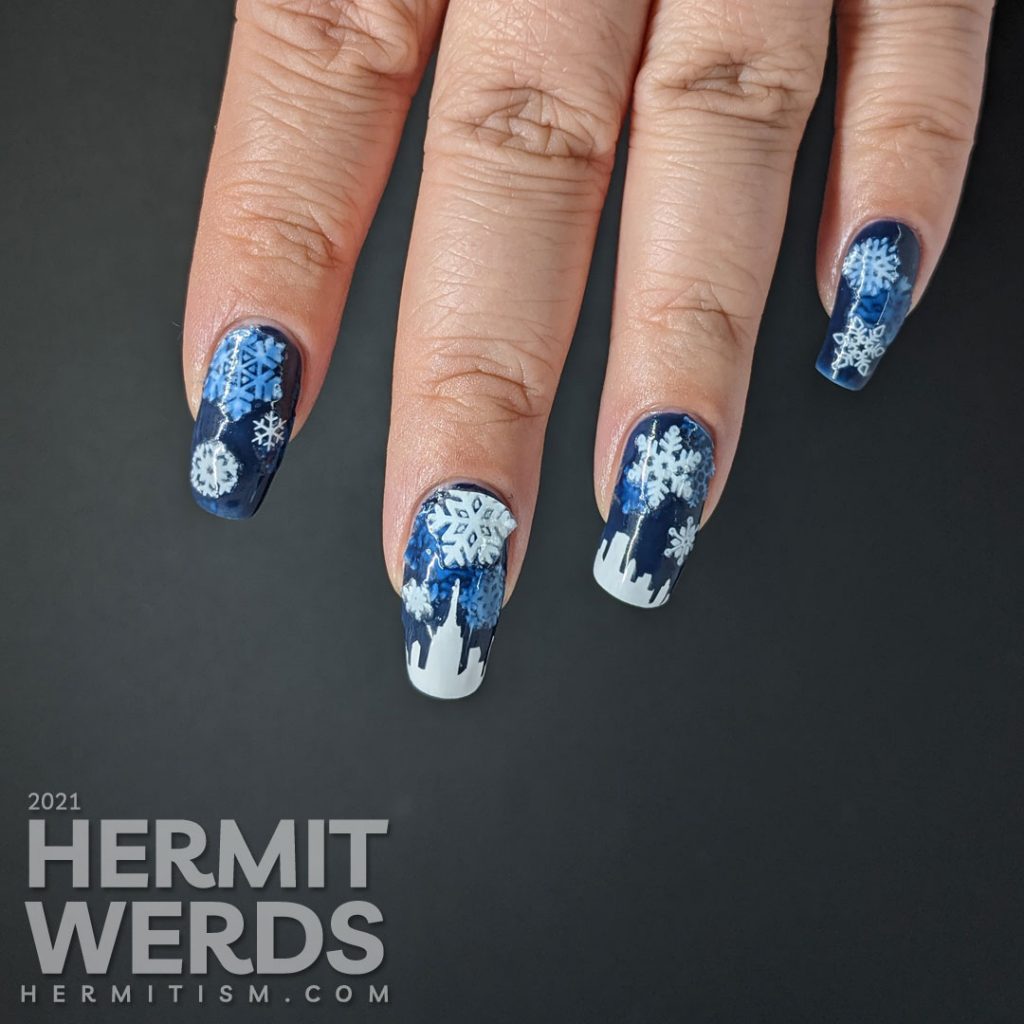 Until next time, friends! 🙋‍♀️