About five years ago, Adam Ravetch captured the first ever footage of a narwhal using its tusk to hunt fish. They literally tap the fish to stun them and then swim up the rest of the way to nom them down. I thought that was hilarious and, of course, it really stuck with me. So when the narwhal prompt came up, I just had to paint this ridiculous mani about tapping fish. Was potential innuendo possibly a deciding factor? I really couldn't say. 😜
Nail art products used
Base Polishes:

Wildflower Lacquer's "I Beg Your Parton"

Freehand Painting:

Acrylic paint used for everything from the rainbow swirls to the narwhale and lettering.
Items in italics are debuting on the blog for the first time.
I wanted this mani to be super bright and silly. I started with a beautiful peachy shimmery nude polish by Wildflower Lacquer called "I Beg Your Parton" (excellent pun) and then mixed up some slightly pastel shades of magenta, green, and aqua with acrylic paint. The rainbow ribbon was painted to look like it was swirling across the nails, but I didn't worry too much about having the edges match exactly. From there I actually painted the narwhal decals on a silicone mat, which I really should have cleaned off more first because I think I got some stuff stuck in my decals. 😬 Either way my biggest mistake was using a metallic black paint instead of just plain black. It made it much harder to photograph the finished result.
But at least it got done and made the collage!
Personally I think the swirls made a super cute mani all on their own so I took a shot of just them. Add a couple accent stars in white and who wouldn't love these?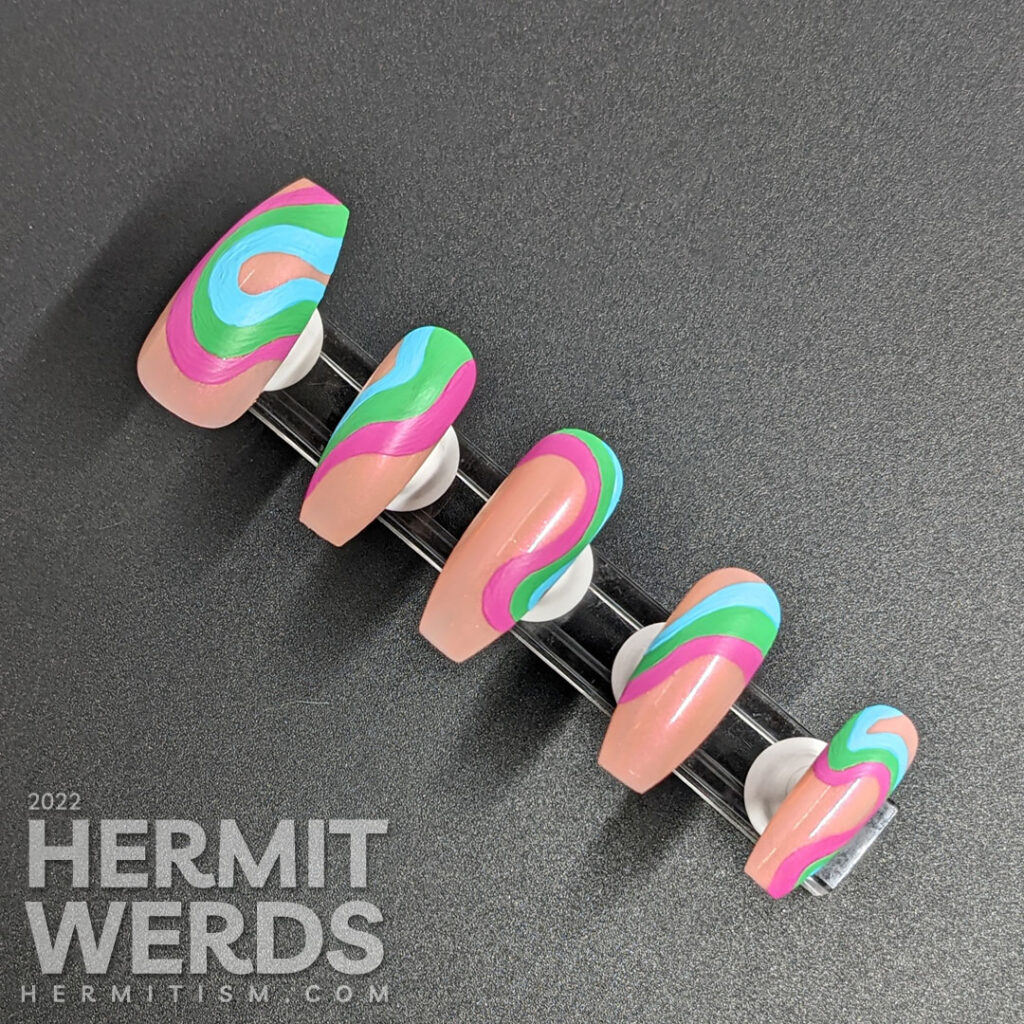 ---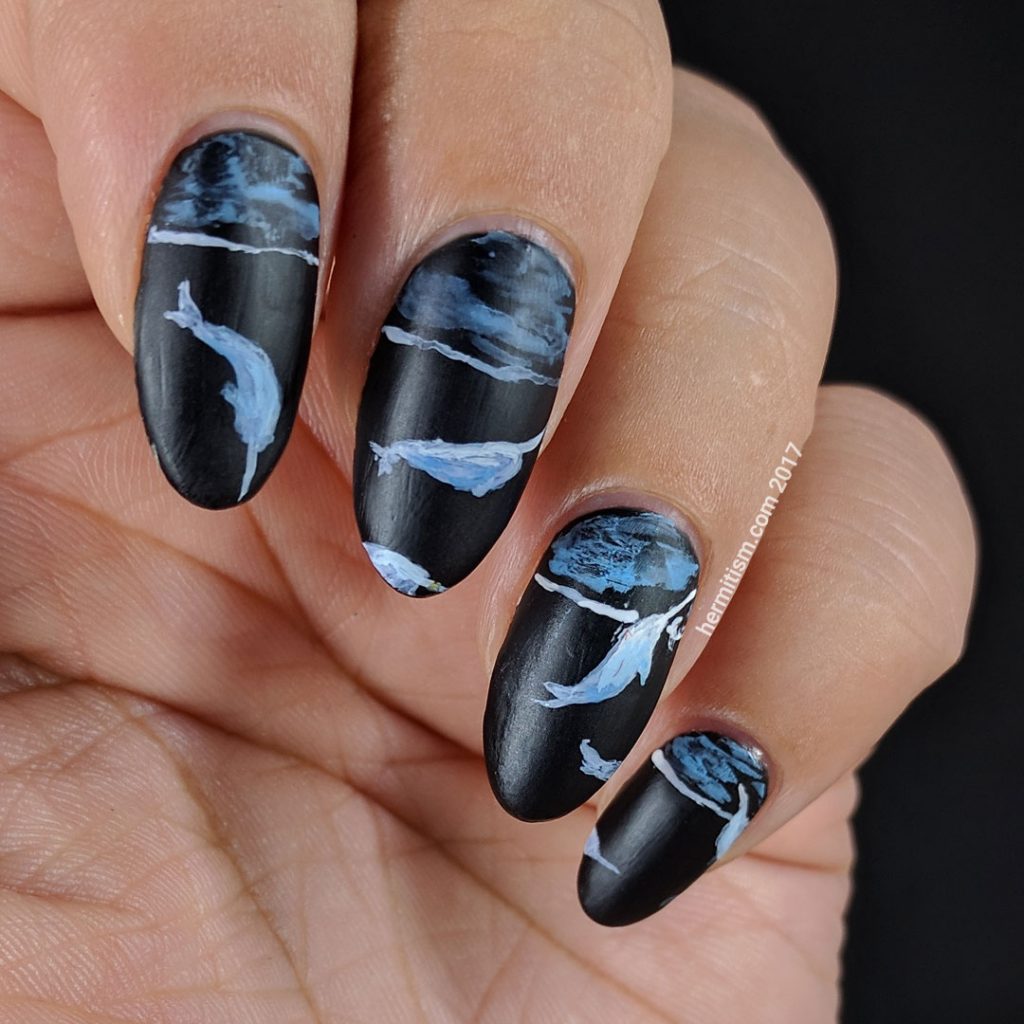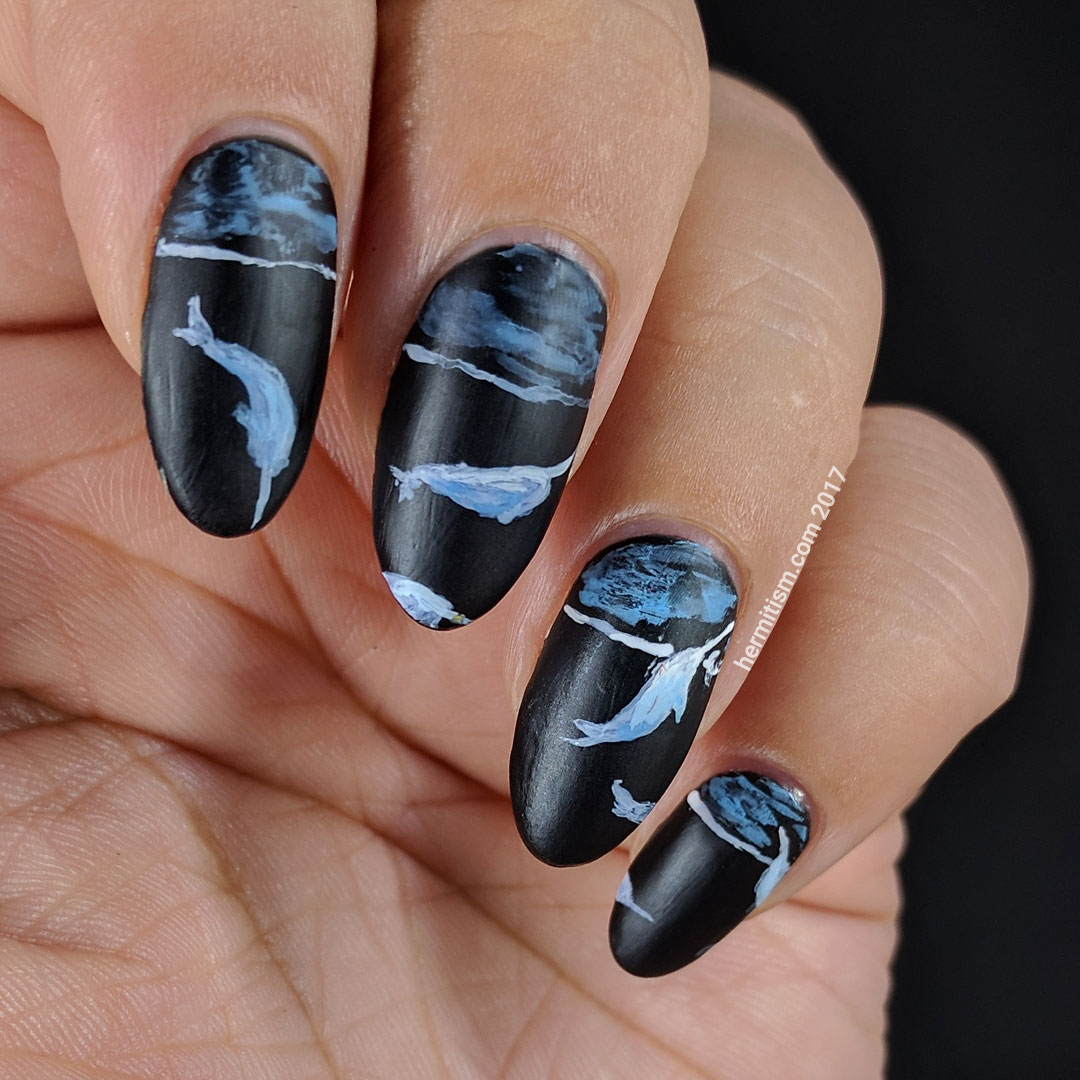 A blast from the past!
A mani I painted in 2017 with lots of beautiful narwhals swimming in a dark ocean.
---
#DesigningWithDenise – November Narwhals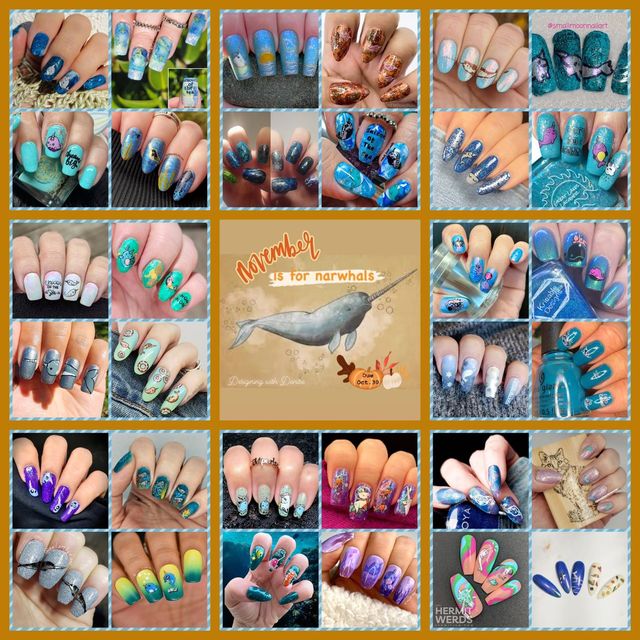 Final narwhale nail art photos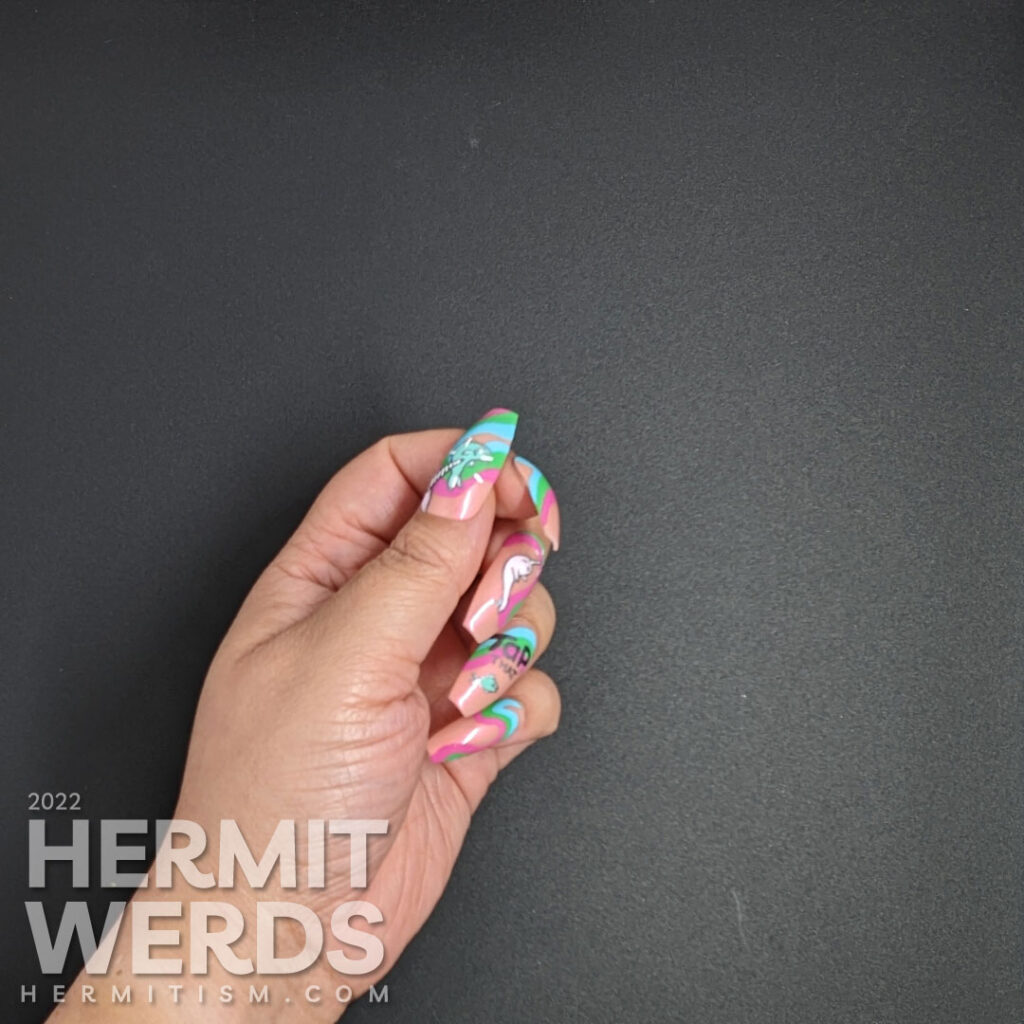 Until next time, friends! 🙋‍♀️