It's amazing this first year in the new house, watching the efforts of the gardeners before me continue to unfold. There are some plants I am super excited about, a lot of bushes that need to be trimmed back when they're done blooming, and so much more planning and learning to be done. I have plants I covet and want to put in and so much english ivy to nope out of my yard. I'm just glad my husband fell in love with the heather we found in the gardening center so he's okay with the ivy going bye.
So…despite my poor record on indoor plants…I've become a bit of a crazy plant lady. I'm just lucky enough to have a yard! 🤣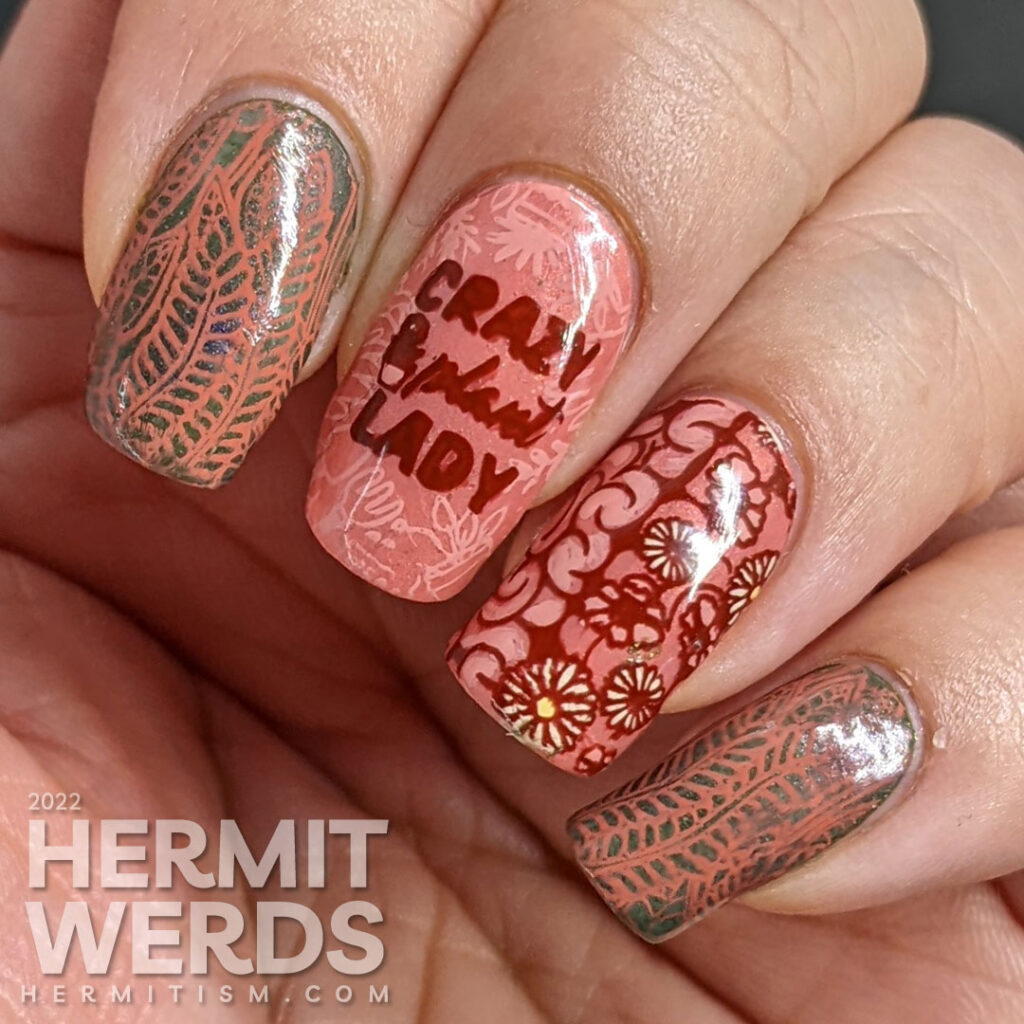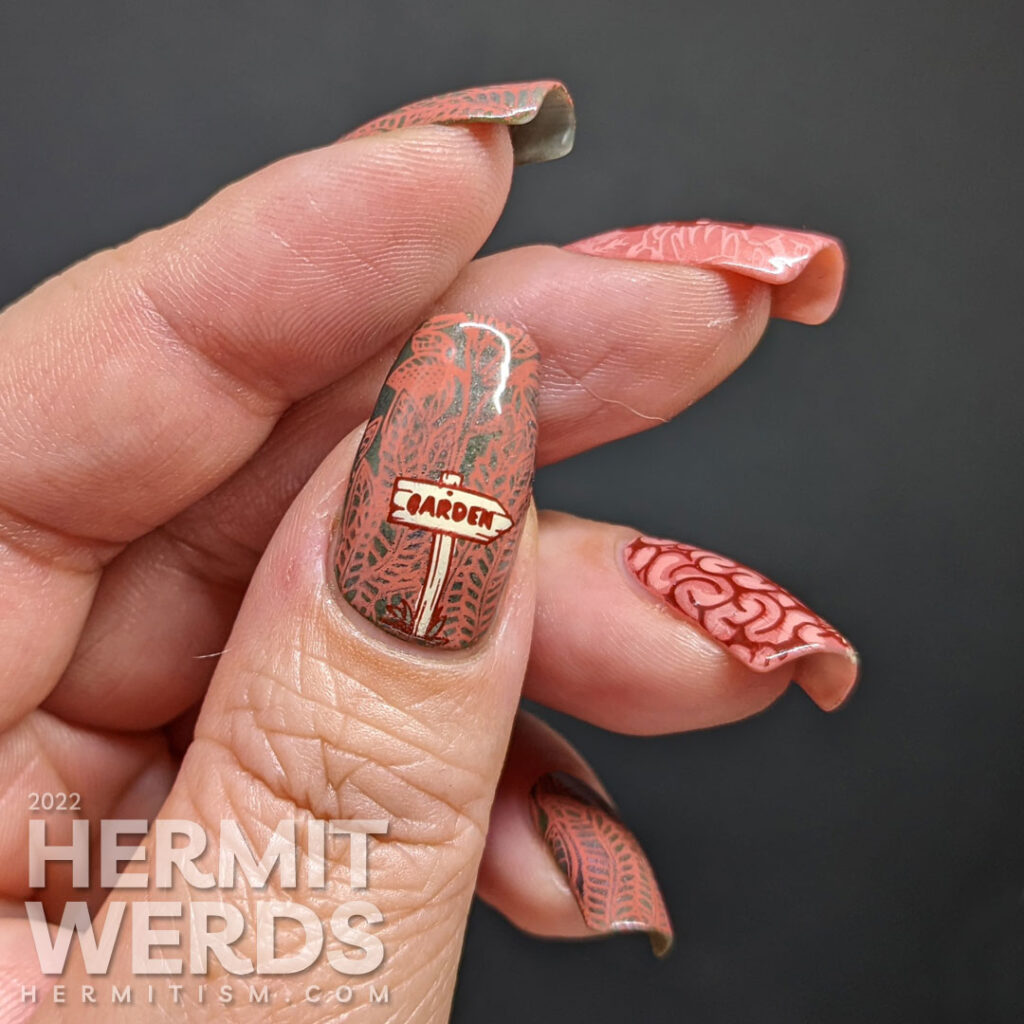 Nail art products used
Base Polishes:

Stamping Polishes:

Advanced Stamping Polishes:

Stamping Plates:
Items in italics are debuting on the blog for the first time.
Once again probably could have done a cool process graphic, but didn't have the time or energy. I did manage to take a photo of one of my reverse stamps. I chose this one because it shows that instead of filling in all of the brain pattern, I painted my nails the main color and only painted highlights into the reverse stamping decal. Plants and gardening on the brain! Oh, yes!
Unfortunately, I found myself feeling very meh on the two unused Zoya polishes I tried. "Clementine" has a terrible formula that will pull previous layers of polish off if you don't float your brush perfectly. I finally gave up and tossed a layer of quick drying top coat between the second and third layers. Take that, garbage formula! 😤
As for "Yara"…I dunno. Maybe it's just the season, but the smoky olive just isn't working for me. Luckily it blended in with a smoosh of other colors so it didn't turn out too bad.
#SaucyManiSquad – Seeds and Weeds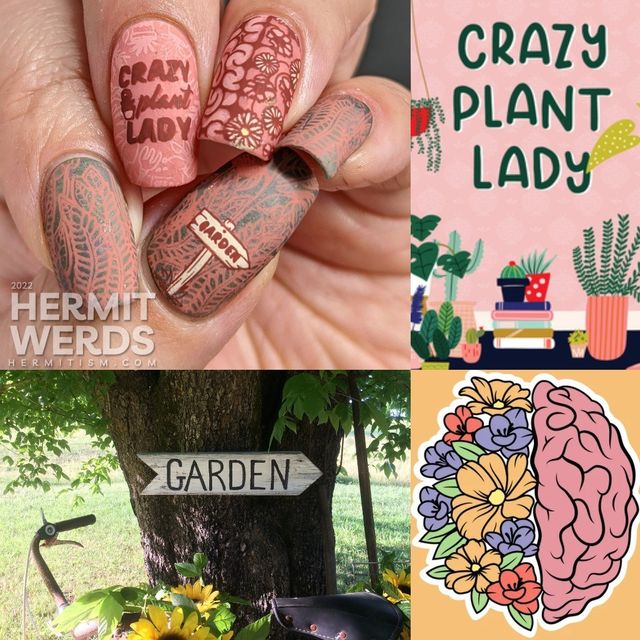 The rest of the gardening nail art photos…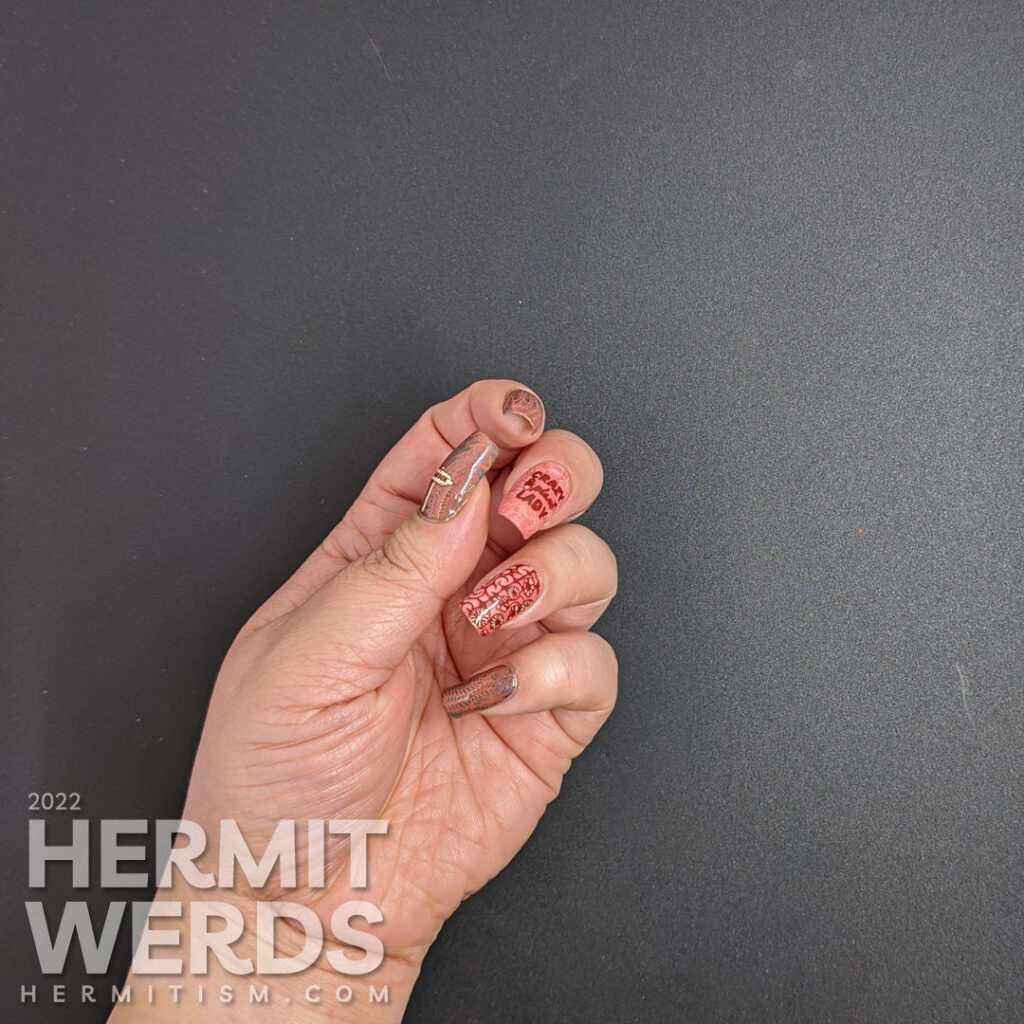 Until next time, friends! 👋