I've painted so much coffee nail art over the years, but tea has been sorely neglected by comparison. Much like what's in my cupboard! I moved and then all my habits of drinking tea went out the window because it was always easier to make the coffee. I've started drinking more tea for the last little bit and wondered why I'd stopped. It's so tasty! So let's celebrate International Tea Day with a quiet cuppa.
Nail art products used
Base Polishes:

Colores de Carol's "Whitish Dust" and Zoya's "Godiva"

Stamping Polishes:

KADS' "44 Light Gray Blue" and Maniology's "Caramel", "Cocoa", "Hatha" + "Renaissance"

Advanced Stamping Polishes:

The Don Deeva's "Blueberry Milk" and Maniology's "Caramel"

Stamping Plates:
Items in italics are debuting on the blog for the first time.
For today's look I wanted to paint something as soft and creamy as possible. I'd just gotten this crelly by Colores de Carol from the Black Friday sales. It's ivory and I thought it went so well with Zoya's glitzy pixie dust "Godiva". However, I'm also trying to add more subtle detail in sometimes so I found a third matching polish in Maniology's "Renaissance" and used it to add a background pattern of hanging Christmas ornaments on the ivory nails.
That made me decide to play with layering for the whole thing. The next layer was the image for the different kinds of tea. I went with orange spice, vanilla, and jasmine and picked colors that matched the tea's name. The final layer was the teacups themselves. I wanted the other decals and things to show through them so I only filled in a few parts with a milky jelly by Don Deeva called "Blueberry Milk". Now her milky polishes are sold as a base to help with translucent polishes showing visible nail line, but I love using translucent decals so I went for it. I love how it just adds that smallest kiss of blue to the look.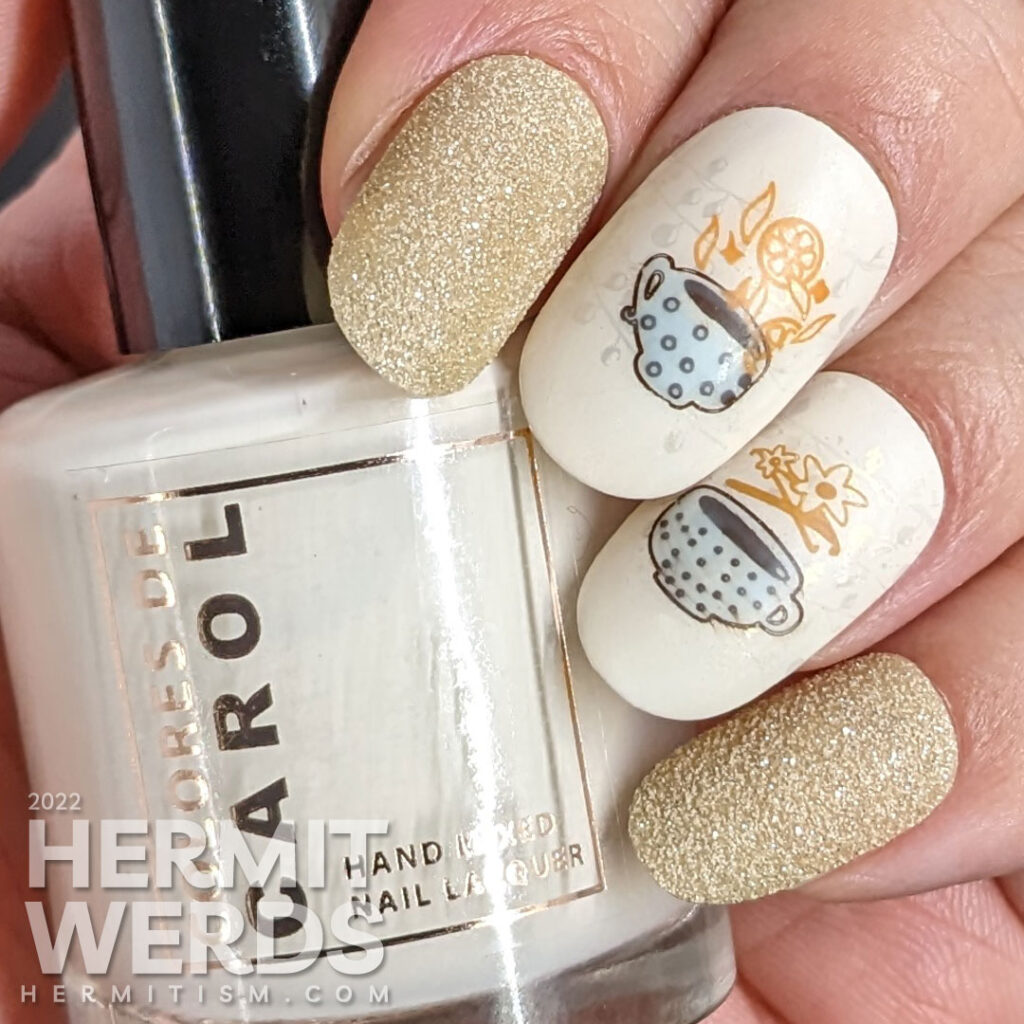 Final tea nail art photos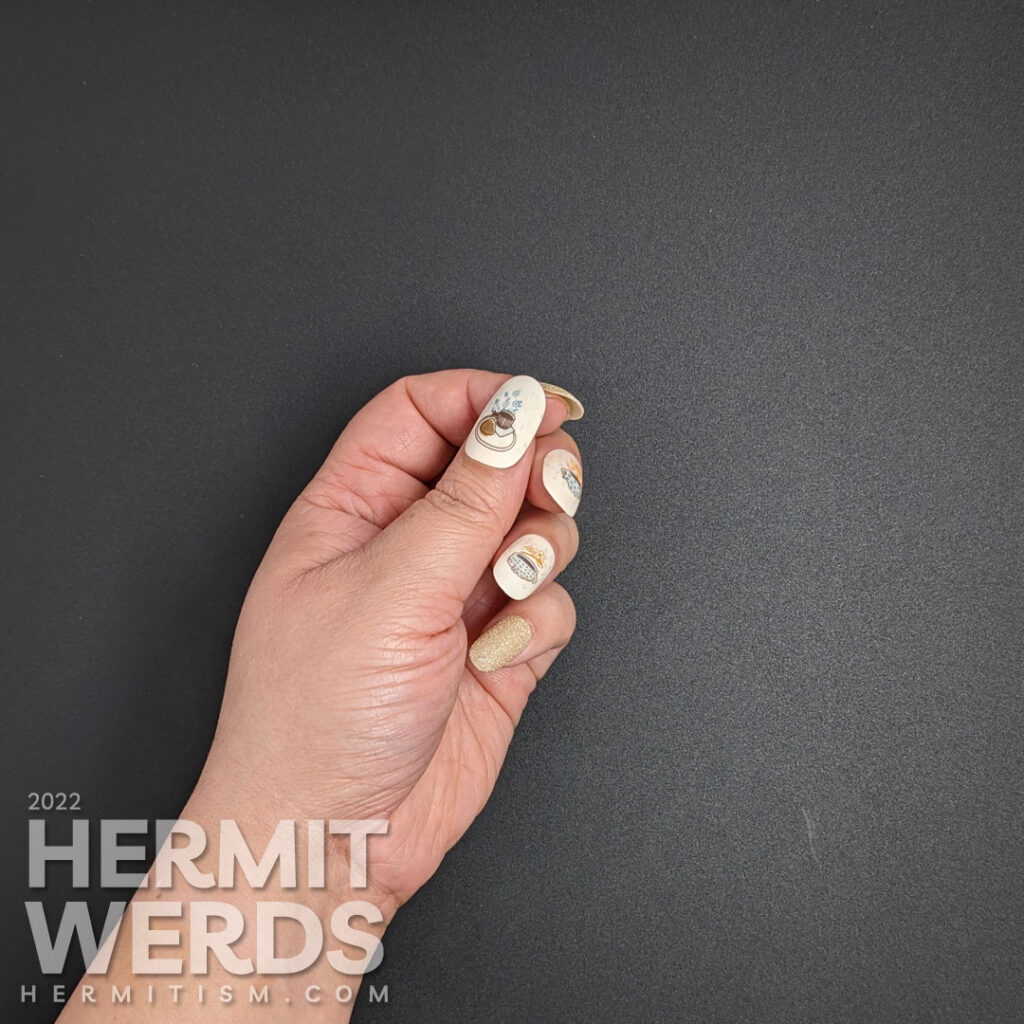 Until next time, friends! 🙋‍♀️