A title so good we had to use it twice. 😂 I'm not sure why, but it definitely feels like there are a lot more cat stamping plates out there than dogs. I had an abundance of images to choose from for my cat astronaut nail art, but if I were going dog-o, uh…I would have had to freehand, I think. With all my choices before me, I decided to go with semi-serious-looking cats and then round the bases with the image of two cat limbs high-fiving because hell, yes, was I going to use that image again.
Cats win.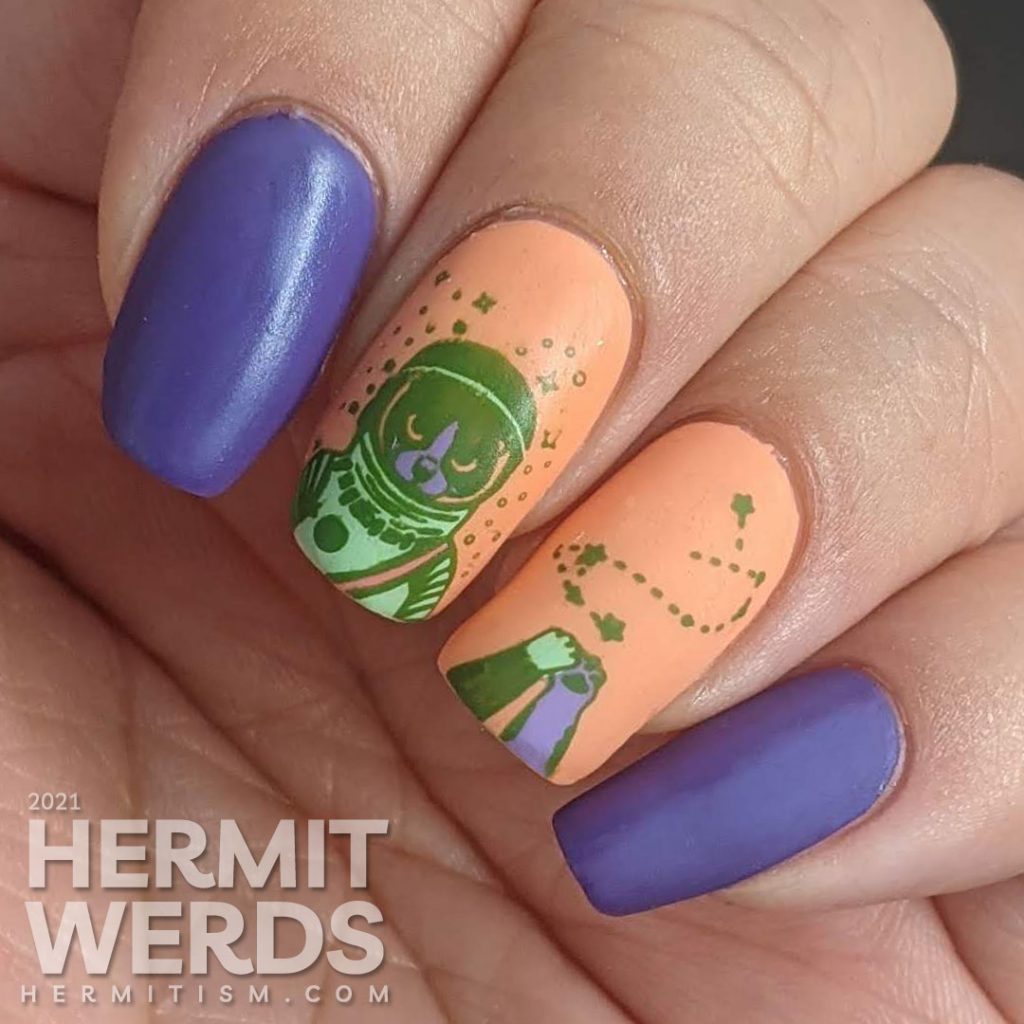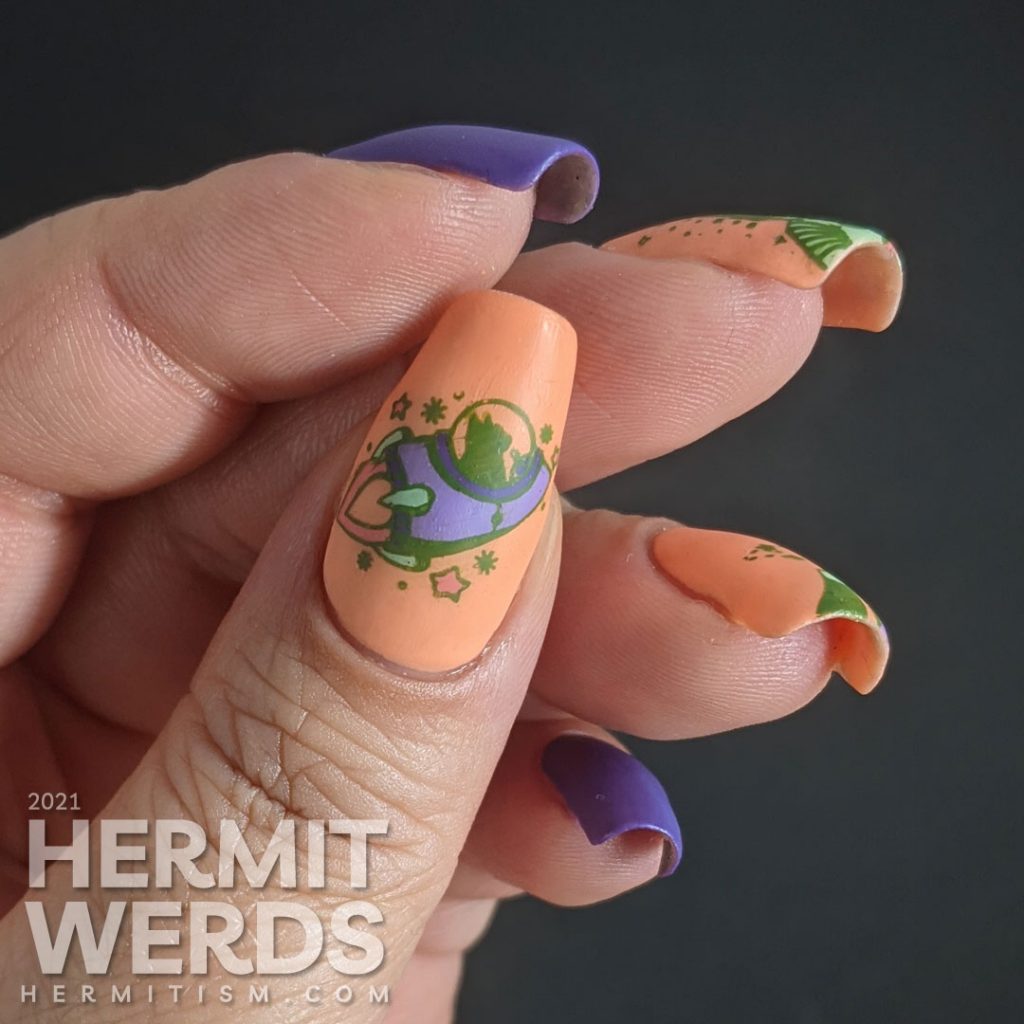 When Colours Collide – Green, Peach, Purple
I really didn't know what I was going to do with these colors, especially since we had to use all creme polishes. I played around with doing a floral but as always the nail challenge schedule was tight. Finally I decided to just let the Glam Nails Challenge prompt (astronaut) set my subject for me. After that, things ended up coming together rather well. Check out the group tag to see what everyone else came up with.
I'm not sure how many other people considered this, but the prompt was basically a secondary color scheme with a limit on how dark of an orange you can use. I tried to be really aware of that as I was picking my colors and also that a lot of older sci-fi books have cover art that kind of embraces this kind of color scheme. Perfect for catronauts, eh? Really, I just wanted to improve over the last time I went secondary…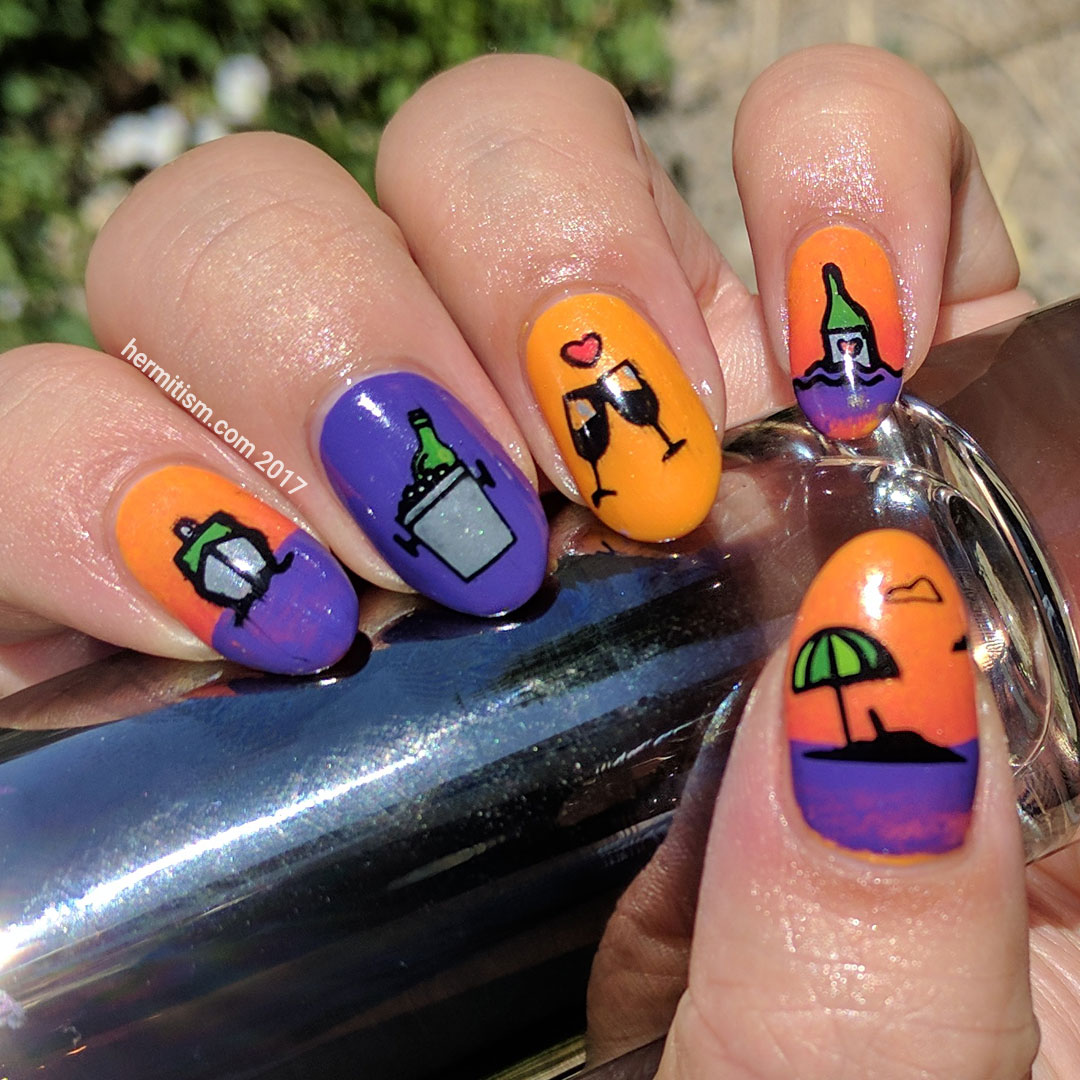 Drink-cation is the last time I used a secondary color scheme on purpose.

I think I did better with the new mani, but the old one isn't bad. It's just…very bright. 😁
Nail art products used
Base Polishes:

Stamping Polish:

Advanced Stamping Polishes:

Stamping Plates:
I remember when Moyou London first came out with the Crazy Cat Lady Collection and I found out about it too late. By the time I was ready to buy I could only get the 05 with lots of anthropomorphic cats. Obviously that ended up working out well for me since it had the perfect image for this mani. But I was sad because Moyou London is terrible about letting people know if something out of stock will come back or not and I had a mighty need.
Luckily for me, the Crazy Cat Lady plates were eventually restocked and I have *cough* made a few more purchases… Anyway, I prefer this mani matte, but mine is not the only opinion out there so here's a glossy version: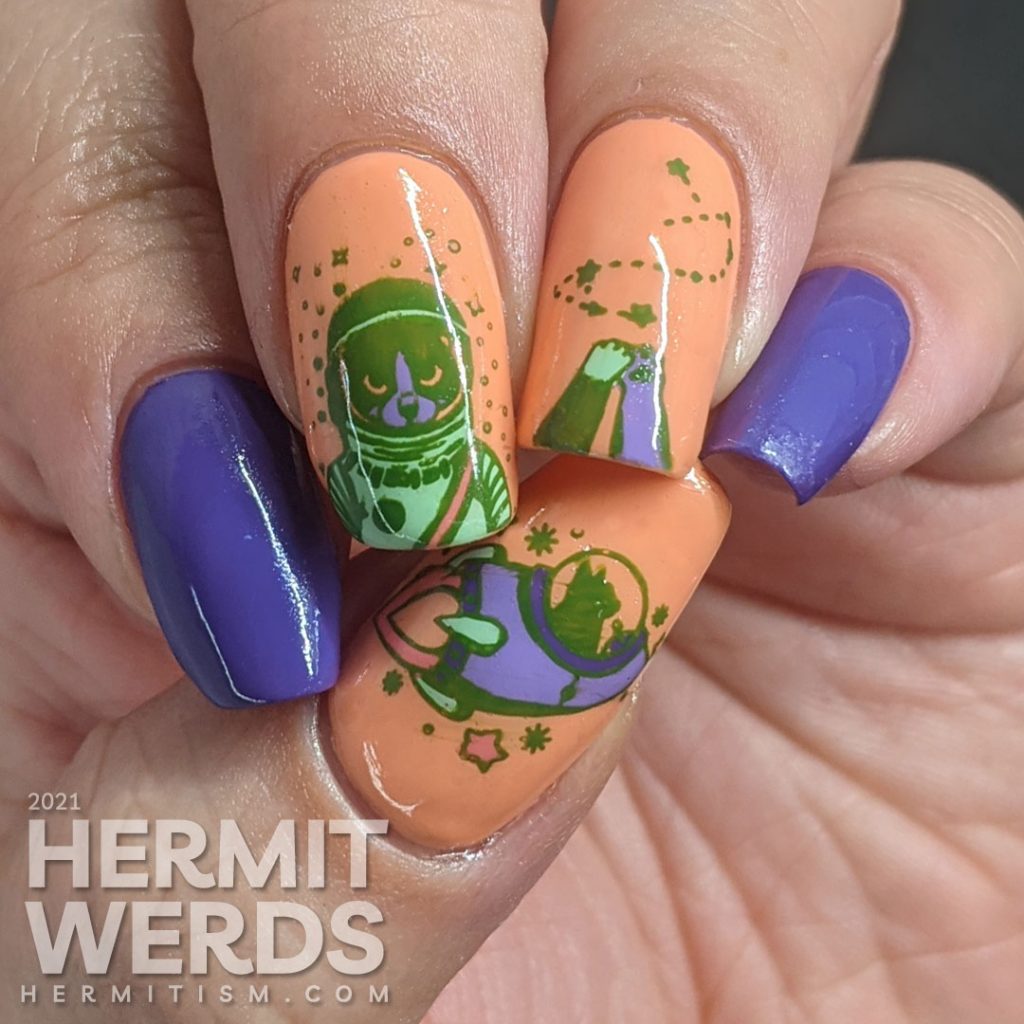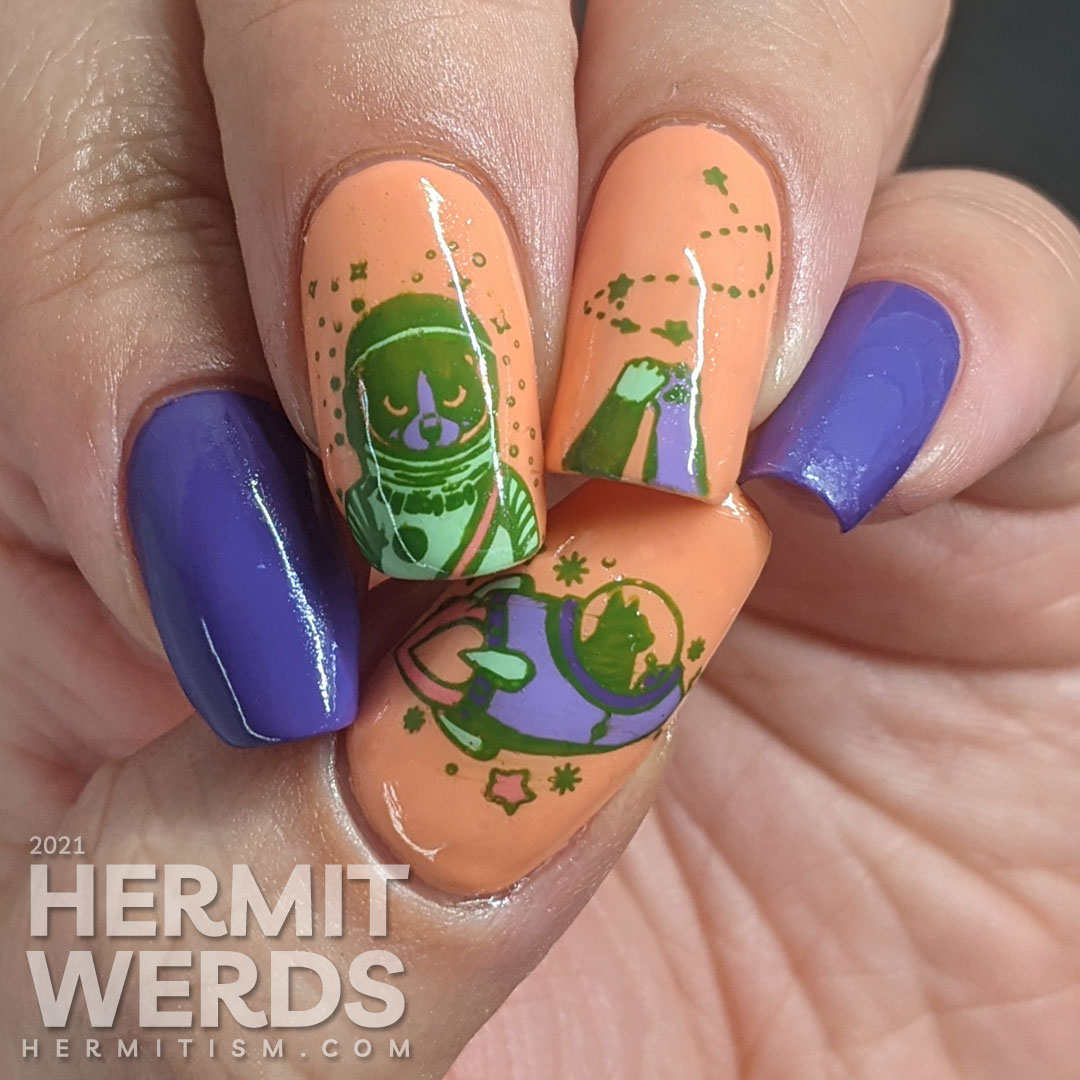 The far away photo amuses me extra because space and things getting farther away. Am I right? *waggles eyebrows*
So glad that the cats could be victorious once again. Truly they are the most benevolent of masters. Until next time, friends! 😂