The only way this nail art could get orange-er is if I'd used an orange stamping polish instead of black. Kinda wish I had, but avoiding black stamping is my personal and eternal challenge so I can't say it really needed it. 😆 I actually painted this one clear back in 2020 when I was still trying to post nail art near the start of the pandemic but slowly losing momentum. Hence the shorter oval nails.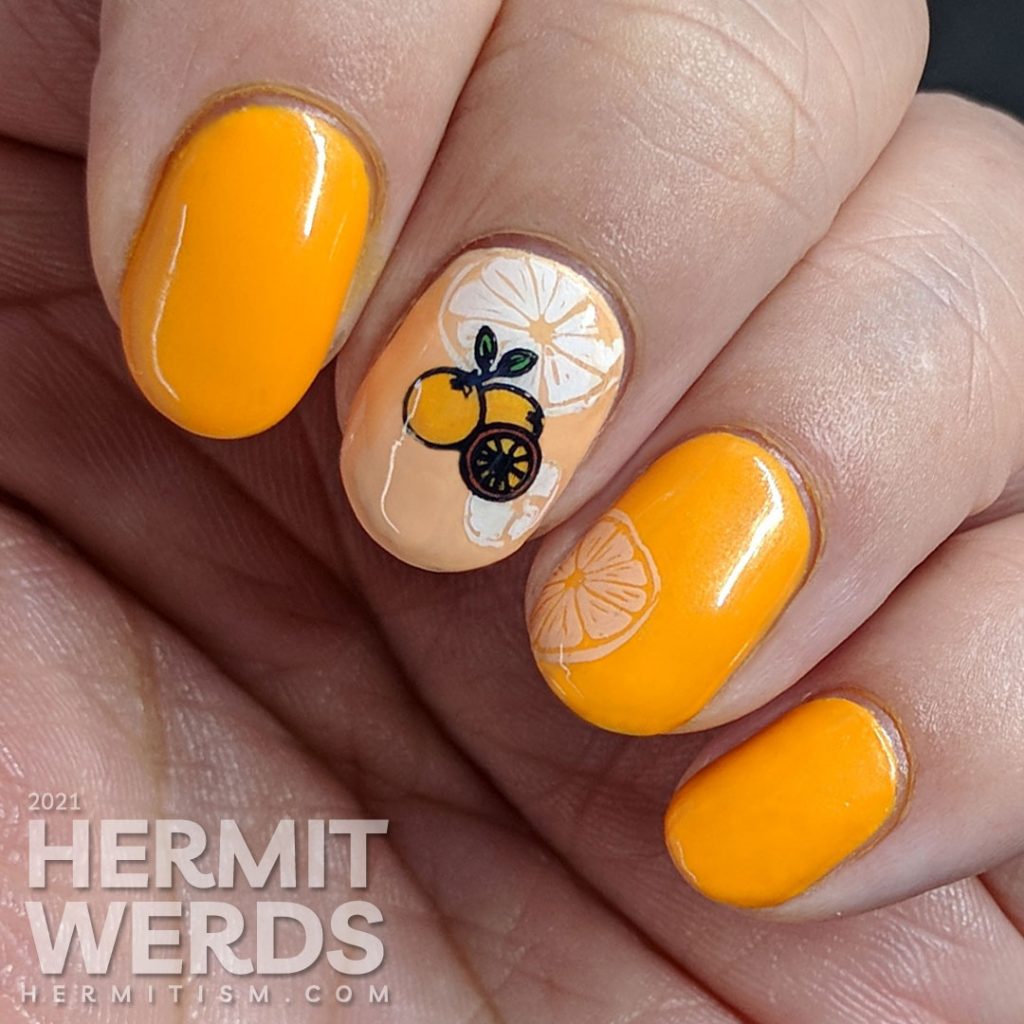 I maaaay have gone too bright with my prop. 😎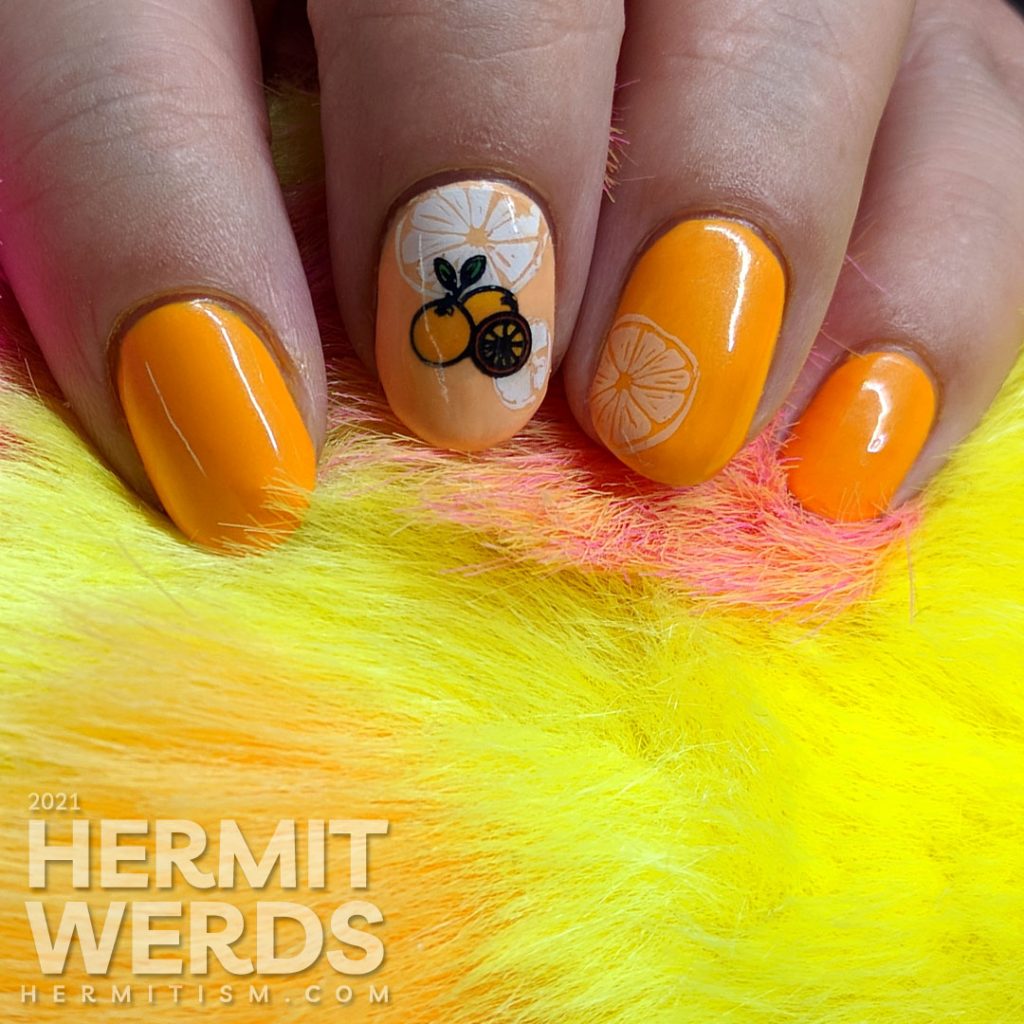 Sinful Colors' "Anchor Away" has a terrible formula. If memory serves I ended up painting 4-5 layers on each nail to get it to look smooth, but At least it's pretty. It has a subtle shimmer in it that makes it kind of glow in the light. I really wish I could find more light oranges that don't suck formula-wise though.
Nail art products used
Base Polishes:

Stamping Polishes:

Advanced Stamping Polishes:

Stamping Plates:
I'll admit, I don't think the execution of this nail art is quite up to my usual level, but I wasn't exactly in a great place at the time. It was a victory to even finish something all way. There were several instances where I only managed to get the base polish on my nails and then a week or more would pass and I'd just have to take it off.
So how about an orange juice toast to crawling to the finish line (mine might also have other things mixed in)! 🍹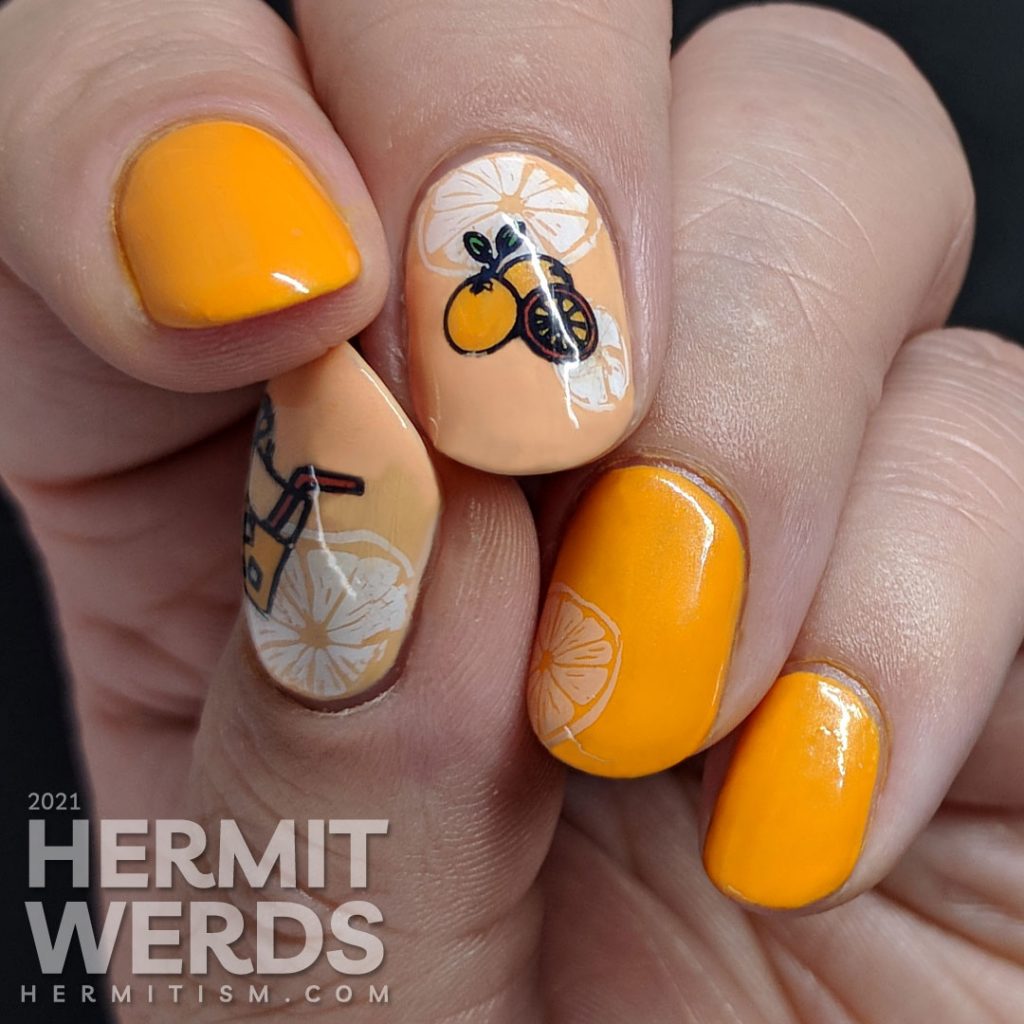 I wasn't taking far away photos at the time, so here's the last photo: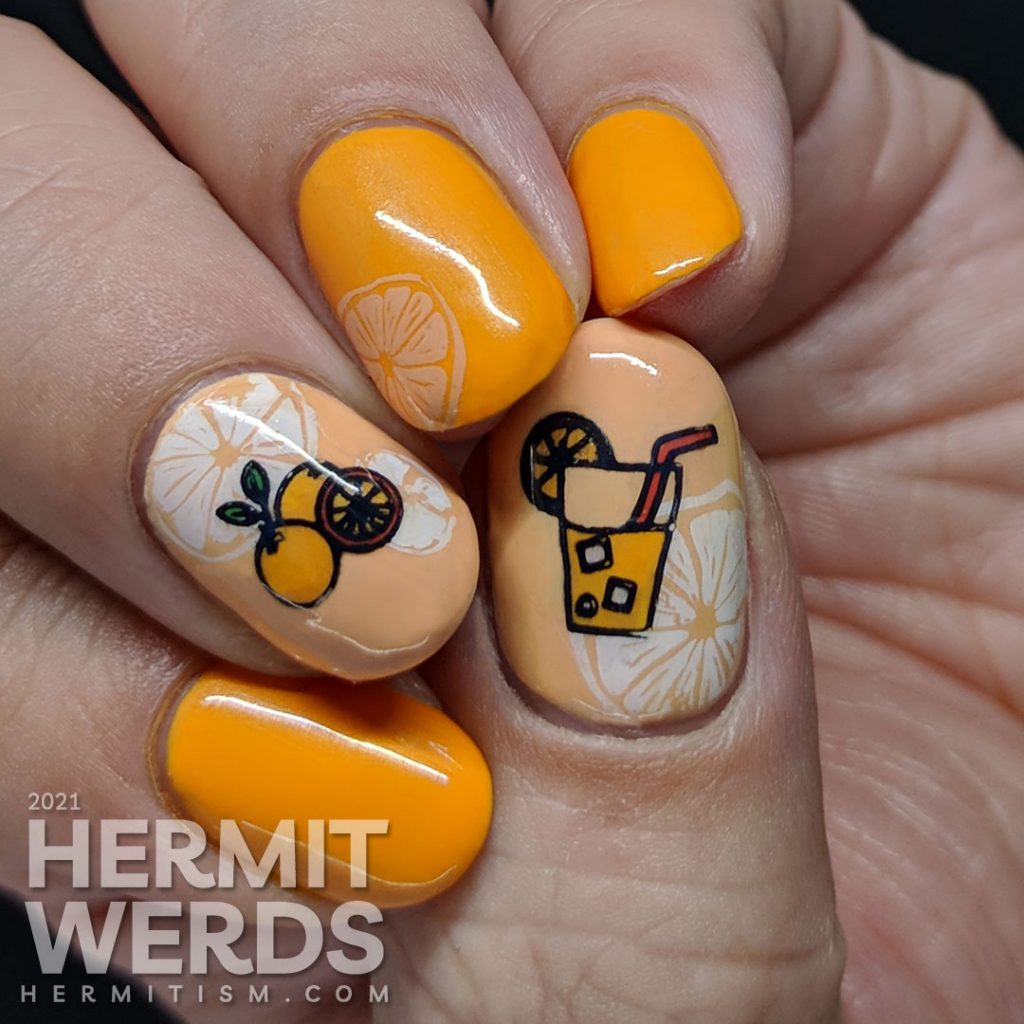 Thanks to human resilience I know I'm in a better place than when I painted this (even though things aren't 100% better now) and I hope you are too, friend. Until next time! 🙋‍♀️