Today I have some nail art depicting Santa's last vacation before it's all about getting ready for Christmas. Hit the slopes while you can, Santa! 😄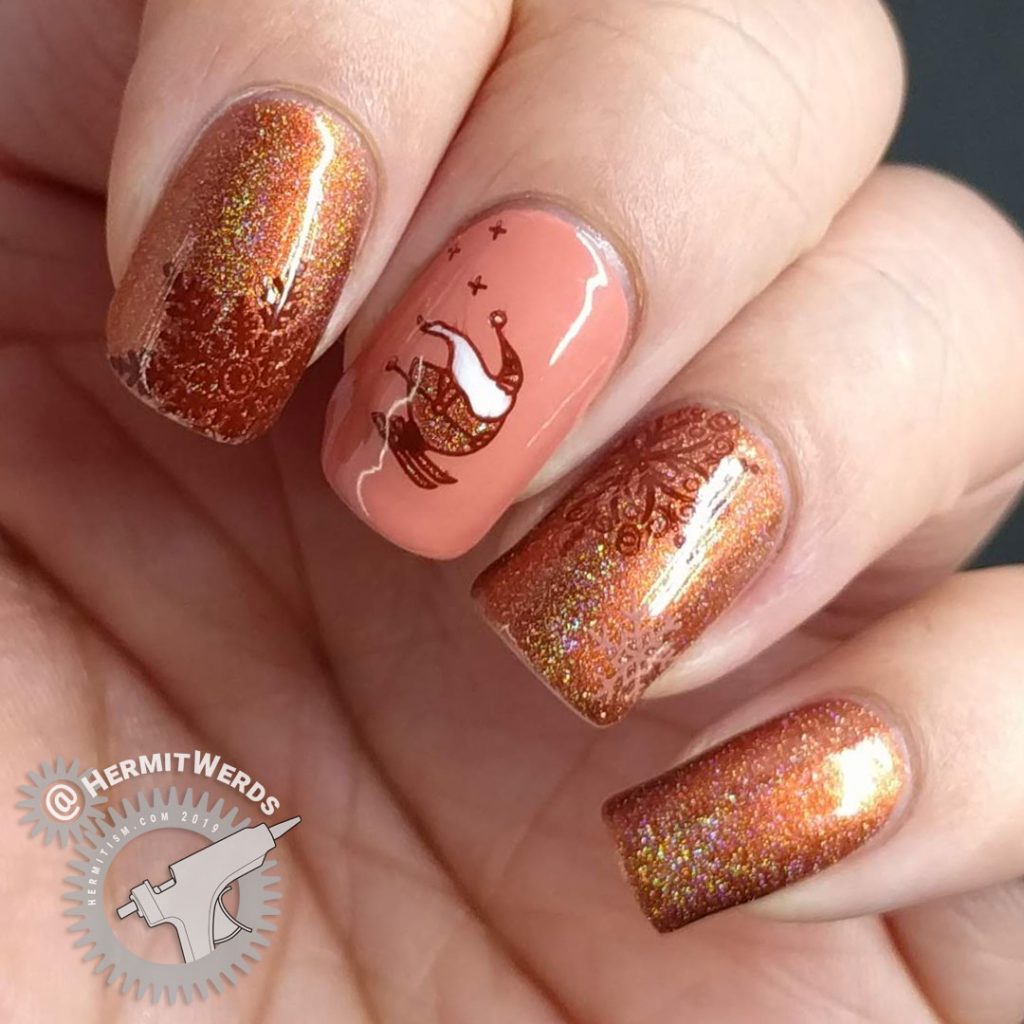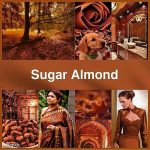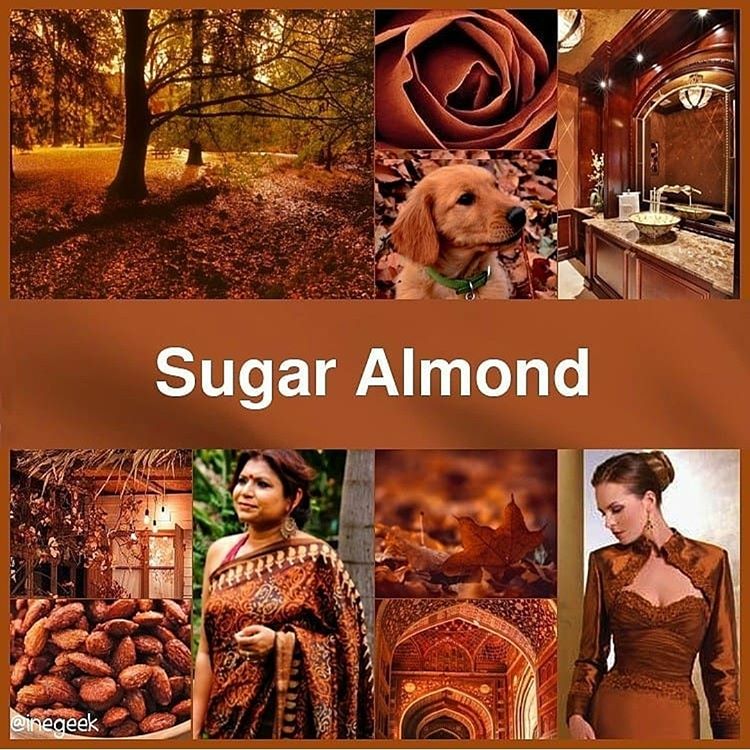 Today's colors were inspired by Pantone's Sugar Almond for #pantone2019winterchallenge. I did have other colors that might have fit the bill, but these were the ones in my heart…
Products Used
Base Polishes:

Stamping Polishes:

Advanced Stamping Polishes:

Stamping Plates:
I adore how well these colors went together. Of course, I used my favorite dark orange-y brown to stamp with, but I combined it with a new stamping polish I purchased from Born Pretty: "Coral Grapefruit". It's as yummy looking as it sounds. A gorgeous bridge between coral and orange. (Although you may notice it's not perfectly opaque since there's a difference between my full nail and the stamping.)
And then I used an indie favorite: "Poppy Topaz". Somehow the combination of shade and holo make it look so utterly vintage. Well, it doesn't surprise me that the last time I used it, its color was the main focus of the nail art as well. 😂
(I probably shouldn't talk up a polish you can't buy anymore. Sorry!)
I tried to keep the snowflakes subtle but still present since I turned this in for @AZNailArtChallenge's 'S' is for Snow as well…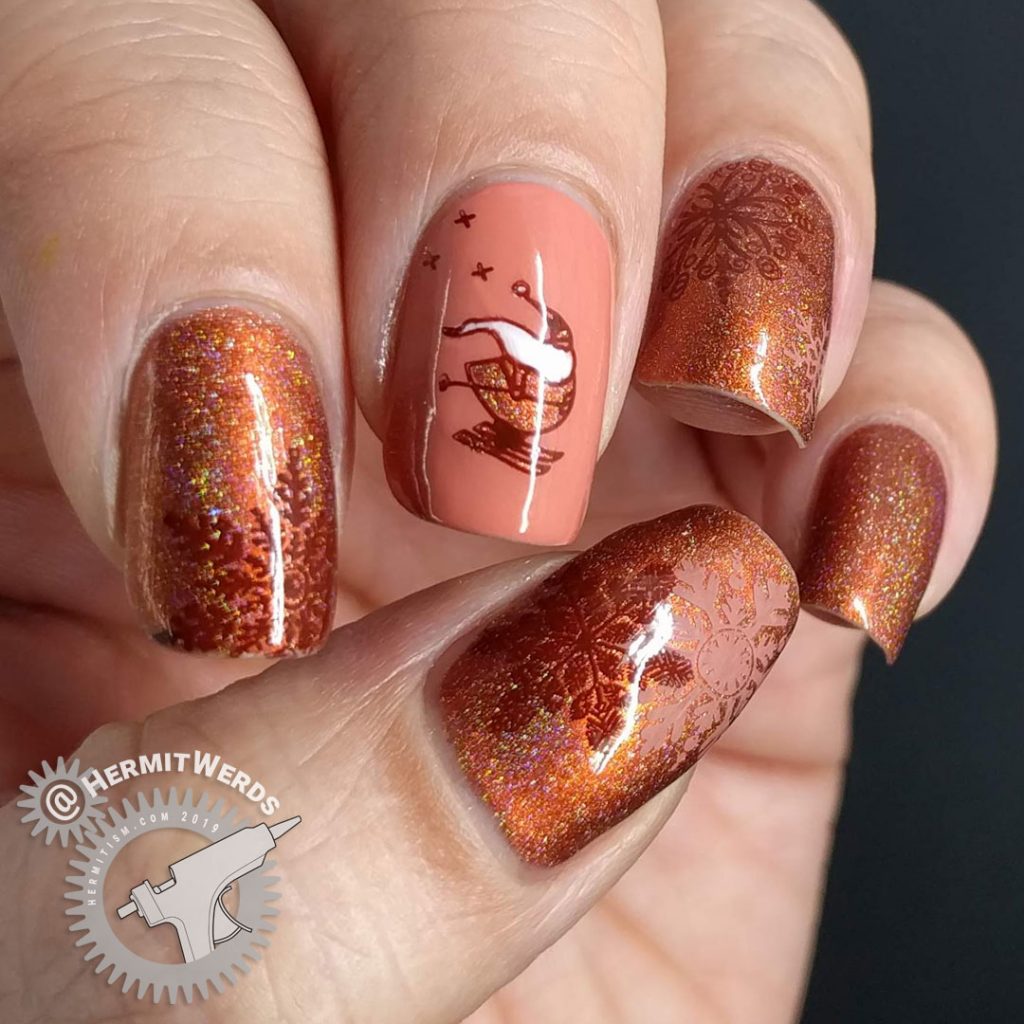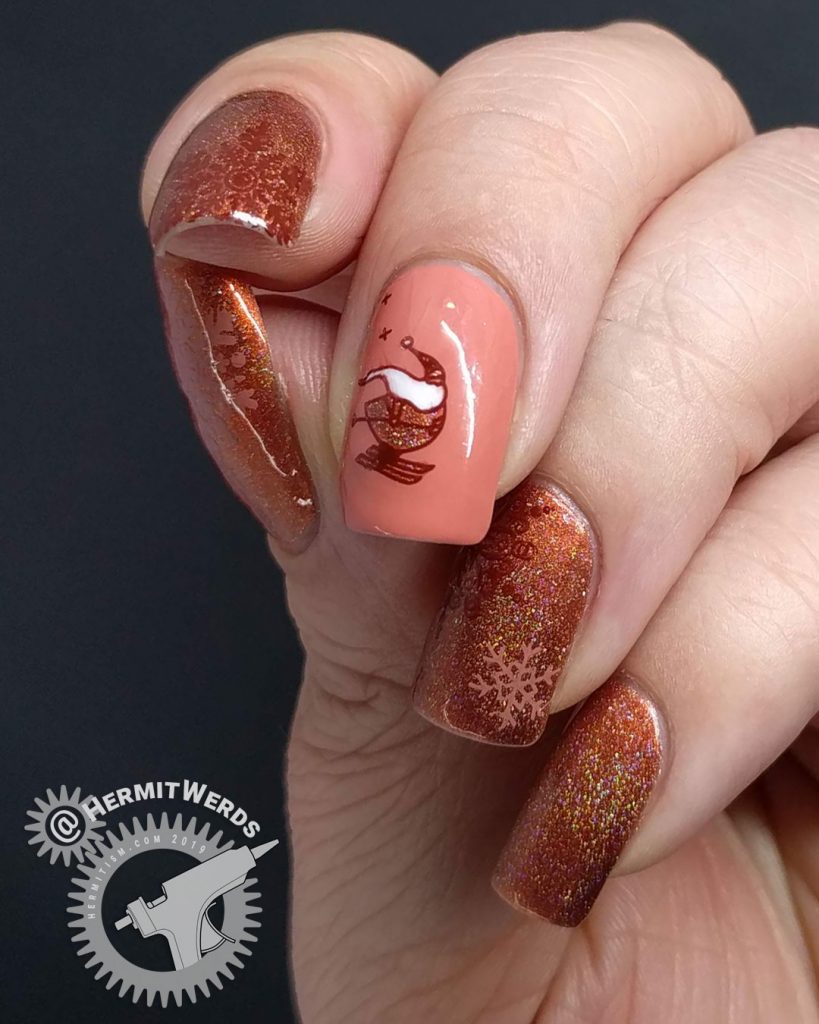 Still loving it from a distance…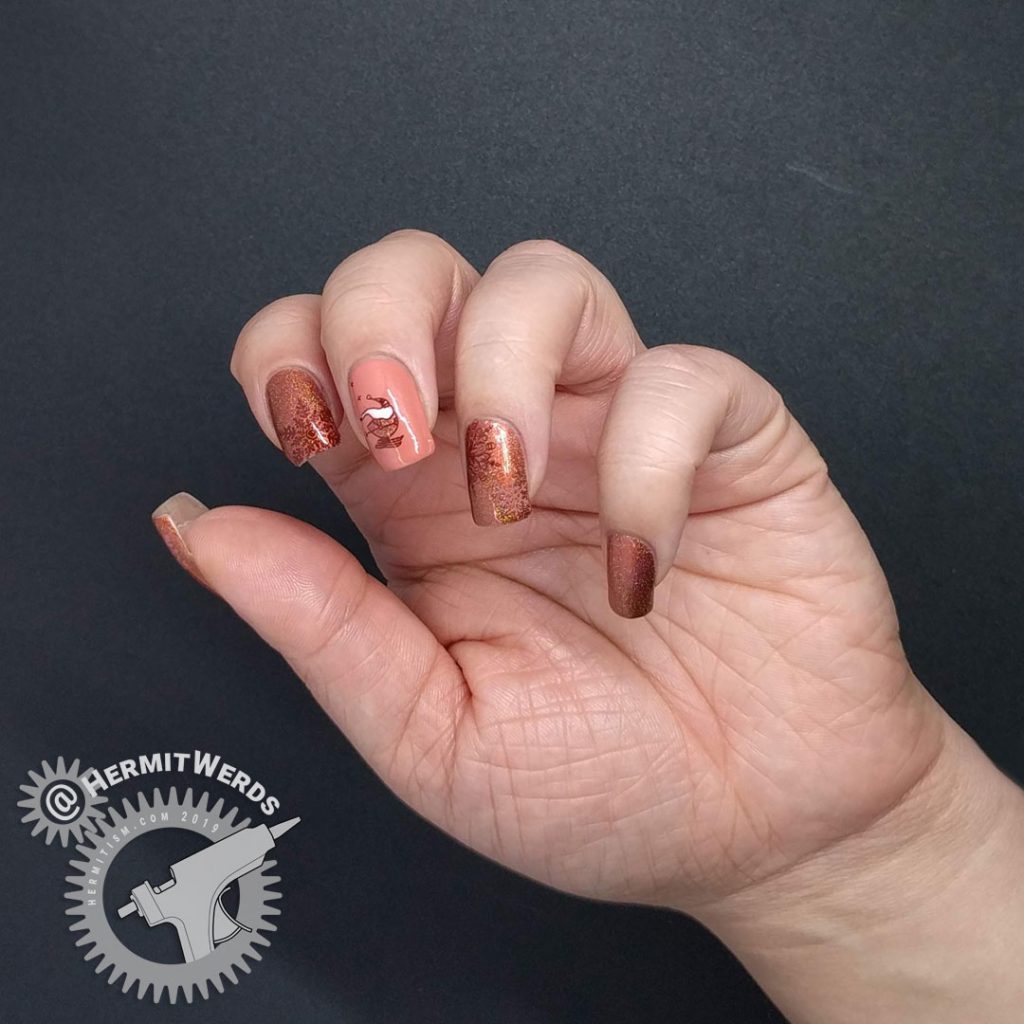 Since I'm posting this before Sunday I don't have the next pantone challenge image to share, but it will be a dusty purple. I can't wait!
Well, that's all for now, friends. If the collage below is not enough for you, be sure to check out the group tag. I'm sure it will have lots of inspiration for the next few months. (Meanwhile, the next prompt is 'T' is for Toys.) 😉
#AZNailArtChallenge collage